Should the UK close down the TV networks to allow for more mobile broadband?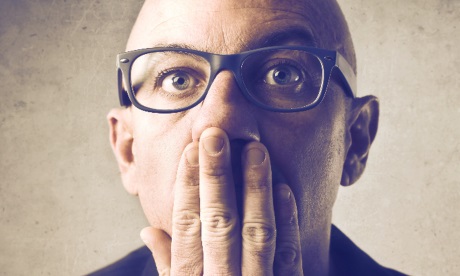 Brian Butterworth
published on
UK Free TV
From the Digital UK Press Office today:

A new report published today reveals the major economic benefits that Freeview and other terrestrial TV services deliver to the UK.

The report shows that the country's most widely used platform returns nearly £80bn to the economy and challenges the view that mobile broadband delivers more value from airwaves than television.

The findings come at the start of a year when crucial decisions about the future of free-to-air TV will be made by policy makers in the UK and EU. Just over a year after digital switchover freed up capacity for 4G mobile broadband, a further shake-up of the airwaves is being considered to release more spectrum for the mobile market.

Commissioned by Digital UK, the report by media and telecoms consultancy Communications Chambers sets out for the first time the economic and social importance of digital terrestrial television (DTT) which delivers broadcast channels for both Freeview and YouView - and is watched in three-quarters of UK homes.

Headlines from the report include:


Evidence of DTT's vital role in supporting UK broadcasting, driving innovation and investment in programme-making while keeping consumer costs down
DTT provides nearly £80bn* to the UK - significantly more than previously estimated - and supports 15,000 jobs in broadcasting and independent production
New economic analysis showing that DTT delivers more value per unit of spectrum than mobile broadband (see notes)
As the largest free-to-air TV service, DTT creates healthy competition between platforms and ensures viewers can access public service channels without
subscription
Digital UK and its members (BBC, ITV,
Channel 4
and Arqiva) are urging government to ensure any further transfers of airwaves do not weaken Freeview and other terrestrial TV services, and that viewers should not suffer disruption or foot the bill for making the changes. In a joint letter accompanying the report,
Tony Hall
, BBC Director General, Adam Crozier, CEO of ITV, David Abraham, Channel 4 CEO and John Cresswell, CEO of Arqiva, stress the importance of terrestrial services such as Freeview in ensuring the UK remains a world leader in television.
Jonathan Thompson, Chief Executive of Digital UK, said: "This report sheds new light on the value of DTT for viewers, the UK television sector and wider economy. With increasing demand for spectrum it is critical that DTT remains a strong proposition with the same coverage and range of channels viewers enjoy today."
Copies of the report can be downloaded from
The Value of Digital Terrestrial Television in an era of increasing demand for spectrum [PDF]
.
Notes
*£79.8bn, calculated on the basis of ten year "net present value" (NPV)
New economic analysis: The report estimates that the average value per MHz of spectrum for DTT is 50% higher than that for mobile data and that the marginal value (the unit value that might realistically be reallocated between DTT and mobile) may be even greater. The report estimates the marginal value of mobile data per MHz of spectrum to be £0.19bn compared to £0.47bn for DTT.
Comments
Tuesday, 21 January 2014

Just to add to this debate, having worked for Philips I know the 'factory gate' price of the equipment represents only about 25-30% of the retail price (and that includes the manufacturer's profit margin). So the component prices don't really reflect the final price of the device, there are many other cost factors to consider in addition. On top of the 'factory gate' price you must factor in the wholesale and retail costs, distribution and delivery costs, advertising and marketing, cost of premises and associated taxes, staff costs, VAT and so on.

MikeP's 3,056 posts

I am gobsmacked that there could be any thought of abolishing Freeview..

What else are we to use when the satdish is full of snow?

Individual transmission via 20 million internet tv links is madness, and many people dont have fast internet and will not for decades.

Steve P's 1,173 posts
Steve's:
map
S's Freeview map
terrain
S's terrain plot
waves
S's frequency data
S's Freeview Detailed Coverage
Wednesday, 22 January 2014

Mike P: Its worth pointing out that retailers also have very tight margins as well.

The market is fiercely competative, and a number of companies have or are leaving the market. Its certainly one of the factors behind the demise of Comet, the losses (or little profit) that Currys have had since 2008 (despite a huge turnover), and the decision by Tesco to downsize their interest in the TV market Tesco chief executive defends downturn amid 'dramatically reduced ambitions' | Business | theguardian.com

In real terms, TV's have never been cheaper - indeed in sterling terms they have never been cheaper. In 2008-9, an average 50hz 32in HD Ready LCD Freeview TV from Samsung (4 series) was about £400. A 100hz Samsung (mid/high range) was around £600 Samsung LE32B650 review from the experts at whathifi.com

Now, that basic Samsung is an LED and Full HD, and if you are happy with 2 HDMI's rather than 3, you can have much the same (but with Freeview HD and 100hz) for just £269 at the moment. With Smart, 3 HDMI's and Wifi? - £349. The 32B650 Samsung's equivalent became the D6530 in 2011 Samsung UE32D6530 review from the experts at whathifi.com - but with a 400hz LED panel, Freeview HD, smart, wifi and 3D - for about £600. This year you can buy the similar 6500 for £529 at present (but smarter, Freesat and with an extra bluetooth remote). You can see the problem - same object, but cheaper, so less margin.

Of course its been awful for many manufacturers - Sony, Panasonic, Sharp, etc have had their panel operations nationalised to keep them alive, and Philips has bascially sold off its TV arm. Ultimately, things cost money to make and distribute, and the kit that gets put into a TV is carefully thought (and costed) out. However, there is generally far more in one than most customers will ever use, so manufacturers are certainly not skimping - quite the opposite.

The winner - the consumer..



MikeB's 2,579 posts
J
john Martin
12:48 PM
Doncaster

Please keep Freeview I have had Sky and Virgin and they were a waste of time and money. I retire soon and certainly do not want to buy into 4g monthly to watch TV. I have a freeview recorder and youview. so that is enough thank you. Of course Murdoch and his 4g owner friends want the full pie and not just a big slice. Greed is nothing new to these people

john Martin's 103 posts
john's:
map
J's Freeview map
terrain
J's terrain plot
waves
J's frequency data
J's Freeview Detailed Coverage

From Ariel - Hall calls for protection of DTT

"Tony Hall is calling on the government and Ofcom to protect the future of digital terrestrial television at a 'critical time'.

The director general is one of four broadcasting chiefs to write to policy makers highlighting the importance of DTT, which delivers both Freeview and YouView to UK viewers, in a year when its share of the airwaves may be under threat.

Digital switchover freed up capacity for 4G mobile broadband, and now a further shake-up is being considered to give more spectrum to the mobile market, which already has the lion's share.

The letter, which is co-signed by ITV CEO Adam Crozier, Channel 4 CEO David Abraham and Arquiva CEO John Cresswell, was sent together with a new report that examines DTT's economic and social value.

It finds that the free-to-air platform, watched in three-quarters of UK homes, returns nearly £80bn to the UK economy - higher than previous estimates."

Briantist's 38,902 posts

MikeB
Of course retailers are under pressure, always appreciated that. The 'supply chain' is where most margins are added on.
As an example, a friend works for an electronics manufacturer and they sell out one of their products at just under £15 but by the time it reaches the retailer that has risen to £27.45 and retails, by some, at £29.95. So I know the retail margin is very tight but somewhere along the line is a 'comfortable living' being made.
But the real point was that just because the components needed are not that expensive, by the time it reaches the buying public the margins/costs all add up to extra cash being paid out over and above the materials costs.

MikeP's 3,056 posts

Briantist
Most people think of the Digital Switchover as being when UK terrestrial domestic TV transmissions becoming all digital (Freeview), a change that ended with the closure of the last terrestrial analogue TV transmitters. What happened last year was a re-arranging of how the multiplexes used the available spectrum to free up the frequencies above 800MHz (channels 62 to 68, vision carrier at 799.25 to 847.25 MHz [sound at +6 MHz]) so that that part of Band 5 became available to 'sell' to 4G operators. The next step being discussed is to further re-arrange the spectrum usage so that the 700-800 MHz range (affecting channels 49 to 61) can be used for further mobile services use. That has potential to make DTT reception even more troublesome for more people, bearing in mind how sensitive DVB-T2 transmissions appear to be to variations in strength and quality, or other sources of interference.

MikeP's 3,056 posts

MikeP: the Ofcom planning documents do list the total dedication of current TV frequencies to mobile communications by 2030. The 700MHz band, as it called, is not necessarily going to be the end of it. Just the 2018 part.

Briantist's 38,902 posts

From TV should switch to internet, peers suggest | Technology | The Guardian :

"The switch to digital television is not yet complete, but UK households could be forced to adjust their sets again with a parliamentary inquiry now forecasting a second wave of switchover, this time from the airwaves to the internet. The government should draw up plans to have every channel, including those from the BBC, broadcast over the internet, freeing up the spectrum for other uses such as mobile phones, the House of Lords suggested on Tuesday. The recommendation comes months after most of the country's 26m television households retuned their sets from analogue to digital, with two regions the north-east and Northern Ireland due to complete the process by the end of October".

Abolish TV To Make Room For The Internet - Forbes

House of Lords Suggests TV Switch From Broadcast to Internet

"The report adds that the spectrum currently used to carry television signals could be used by mobile phone operators to help broaden their national coverage."

The report is here House of Lords - Broadband for all - an alternative vision - Communications Committee

Briantist's 38,902 posts
Select more comments
Your comment please