More digital radio stations. Ofcom - finally - proposes DAB+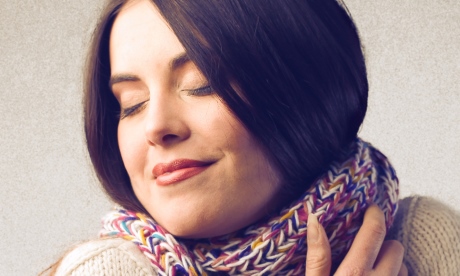 Brian Butterworth
published on
UK Free TV
From the new consultation document, Broadcast Digital Radio Technical Codes and Guidance Consultation on updates and amendments

The proposal is to allow the use of the High-Efficiency Advanced Audio Coding in addition to the MPEG-1 Audio Layer II that is used to encode the sound into the DAB broadcast. It does not change the fundamental levels, which remains Orthogonal frequency-division multiplexing.

Ofcom says, in Section 2 Introduction of alternative audio encoding: DAB+

2.4 Use of HE-AAC encoded services within a DAB multiplex has been termed DAB+. The benefits of DAB+ are that it enables audio services to be broadcast at a higher sound quality for a given bitrate than MP2 or to fit additional services into a multiplex at a lower bitrate than MP2 but with equivalent quality. This provides the opportunity to carry many more services and/or better audio quality for services operating in the same spectral occupancy.

2.5 In our 2007 consultation The Future of Radio we said that adoption of DAB+ could be desirable if this was the future direction of DAB across the world. DAB+ is now being adopted in many countries across Europe as well as Australia and other parts of the world.

2.7 It is likely that a complet change to DAB+ in the UK would be a longer term transition that would take into account the installed base of DAB-only receivers in the UK and the current relatively low level of penetration of sets that are compatible with DAB+. It is however likely to be beneficial to include the DAB+ standard into the Digital Code and to permit its limited deployment now and therefore enable the future wider adoption of the technology in the UK.

2.10 Inclusion of DAB+ in the Digital Radio Technical Code does not provide consent for services on existing multiplexes to switch to DAB+. Ofcom would however consider requests for services to switch to DAB+ from operators of existing multiplexes, taking into account the reasons for the request and the potential impact upon listeners that such a change would entail.

I am going to make a guess that this is going to please all the readers of UK Free TV!
Comments
Sunday, 7 September 2014

Brian Wright:'You need an external aerial for the DAB to work properly unless you are close to a local transmitter'

True, but most of us tend to have a fairly local transmitter (just as we do for FM), and more are being rolled out to fill various gaps. Yes, the current chips are relatively power hungrey, but of course most radios are either plugged into the mains or in cars, something which is exactly the same for FM. And the new generations of chips will be much more energy efficent. I have a DAB radio in the kitchen, which has an ordinary aerial. The only time it has problem is when my washing machine gets to a certain point in the cycle. I can switch to FM or the internet when that happens. Its not a big deal.

'One only has to visit their local john Lewis store to see the vast quantity of DAB receivers to notice the fact that they are not selling that well.'

I think your obervation is showing confirmation bias. The 'vast quanity' of DAB receivers points out the fact that they are selling, and in fact I had to order a Pure radio last week for a lady, because we had run out of stock locally. You'll see lots of radios on the shelf, with the multi-coloured JL radio's 'bulked out' to show all the colours and so customers can just pick one up and take it to the till.

Out of the 96 radio's on the JL website, 83 are DAB, and most of the FM only radio's are small portable or pocket ones. Its not just JL. Currys website shows 63 radios, with 42 DAB. DAB sales are consistantly 2m units a year. Analogue radios have much higher sales (but remember they cost at little as a £1), but the numbers are falling rapidly year on year. Retailers have to go where the market is - if DAB was vastly unpopular, we wouldn't bother to stock many models. Yet the opposite is true.

I have repeatedly said that I really dont care what people listen on, but its important to look at the actual state of the market, and not dismiss a technology using what are at best relatively minor issues for most customers. DAB isn't perfect (bitrate should be higher, for instance), but its not the disaster same make it out to be.

In fact a recent report pointed out that DAB and even radio itself might have a problem, because younger people are using their smart phones to listen to music via the net, and they are getting out of the habit of listening to Radio 1, for instance, in favour of Spotify and other streaming services and of course their own music. On the other hand, Radio 6 Music has done very well, which is a digital only station.

We are looking at a mixed market, but the trend towards a generally digital listening platform (whatever that might be) is fairly clear.

MikeB's 2,579 posts
Friday, 17 October 2014

parliament radio on digital radio re scan required

sharealam's 225 posts
Sunday, 19 October 2014

Mike B,True, but most of us tend to have a fairly local transmitter (just as we do for FM), and more are being rolled out to fill various gaps. Yes, the current chips are relatively power hungry, but of course most radios are either plugged into the mains

I agree Mike ,I am not anti DAB or stuck in the past but I like HiFi and have an excellent lounge audio system but living in Cox Green, Maidenhead using my £120 Roberts and my Daughters Pure radio for my Kitchen listening I can confirm they do not work properly, unless they are both connected to a loft aerial. My previous £30 FM radio works fine on its rod aerial. Obviously I like the "extras that are available on DAB broadcasts such as the artist names etc.
I have to agree that DAB is adequate for the masses but unlike Europe,US & Japan we have lost out to the Audio diarrhoea effect and have lost our pride in giving great audio quality.
As you have indicated Mike we will have more bandwidth with DAB+ but I but I won't be betting that it will be used for better audio quality.

Briab Wright's 77 posts
Wednesday, 17 August 2016

Any idea what bit rate the new DAB+ stations will be operating on. The quality on many DAB stations is now so poor that I can't stand to listen to them. Even Radio 4 is in mono most evenings now from 7pm and broadcasts the World Service on R4 FM & DAB in higher quality than its own network. THis is just before its flagship drama THE ARCHERS which is made in Stereo but can only be heard in Stereo on FM, TV and On-line.

I actually went into the loft last year to bring my FM ROTEL tuner back down to the lounge as it now gives a better sound quality than most DAB stations, with the possible exception of BBC Radio 3 DAB, the BBC's least listened to National FM station :)

Nedbod's 619 posts
Thursday, 18 August 2016

Nedbod: Good Morning, Netbod. In order to answer your question we need you to inform us of the names of the new DAB+ stations to which you are referring before one or more of us can let you know the proposed bit rates. Richard, Norwich.

Richard Cooper's 466 posts

Nedbod:

DAB broadcast with low bit rates is definitely poor compared to 'standard' FM transmissions. To reach anywhere near the same sound quality overall would need a much high sample rate and a much higher bit rate, which takes up so much of the available spectrum that it becomes uneconomic.

Us older (I started experimenting at the age of 8 in 1953) electronics engineers have, for many years, had a saying comparing analogue and digital: Analogue is nearly always right but digital is nearly always wrong. If you think about it, an analogue signal can be affected by noise (often in the form of 'spikes' on the waveform) so you would hear the normal sounds plus the 'clicks' of the spikes. On the other hand, digital has to sample the waveform at a regularity that allows reasonable representation of the original (analogue) waveform. Each sample being a digital numerical representation of the waveform amplitude at the moment of sampling. Between those moments there is no way of representing what the waveform does. Thence the saying that digital is nearly always wrong as it is only correct at the sample points. But then there are restrictions p;laced on what is transmitted to 'squeeze' more services into the available bandwidth, hence the lower bit rates and poorer quality of reproduction.

That's some of the reasons why some who like quality listening are reverting back to analogue methods of recording and playback, e.g. vinyl records, etc.



MikeP's 3,056 posts
Select more comments
Your comment please