How much less interference is there on digital TV?

Brian Butterworth published on UK Free TV
You never get snow on digital TV: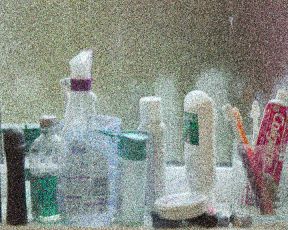 or rolling pictures:



or ghosts:



or cross-channel interference:



or loss of colour: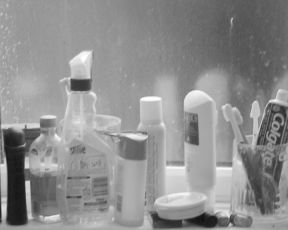 or coloured edge problems: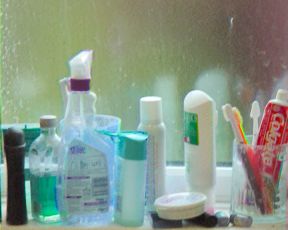 You either see a perfect picture:



or an on screen error message such as:

Comments
Friday, 2 September 2011

Hi, I have a grundig old manual TV. I dont find any box to retune my TV. theres only buttons for volume and channels. Since the retune on 31st i lost all my channels. can you help me. i cant watch TV at all now

i hope i get your answer asap

J.ahmad's 2 posts

J.ahmad: Is this an analogue TV which used to receive only four or five channels? If so it stopped working on 31st August because the analogue transmitters were switched off permanently. To watch TV now you will need to use a Freeview box connected to your TV. If the TV has a scart socket at the back you can use most types of Freeview box. However if you can only find an aerial socket at the back of the TV you will have to buy a Freeview box with an inbuilt RF modulator. This type of Freeview box is connected to the aerial socket on the TV in order to view the digital channels that it picks up.

KMJ,Derby's 1,811 posts
Friday, 28 November 2014

There is an in between state with digital that I find more common at home than "no signal". That is the one of break up and/or freezing. On Freeview, I think it has something to do with atmospherics and our distance from the Talconeston transmitter. Most of the while reception is fine but there can be a few days in the year where we have problems with one or more muxes. Our HD freesat channels are also prone to this but I suspect I'm a touch out with the disk alignment.

Jon's 15 posts
Saturday, 29 November 2014

Despite what Briantist wrote way back in 2011, digital TV has been shown to experience a number of reception problems, some are a natural phenomenon of transmitting RF signals in the UHF bands and some are particular to the nature of digital transmission and reception and then decoding.
RF signals will always be affected by natural atmospheric events, such as those caused by a temperature inversion which tends to cause troposhperic tunnelling and hence signals travelling further than is usual and if they are on same/similar frequencies they will interfere with each other, with digital this often appears to cause an apparent loss of signal but in reality the decoding is not able to sort out which signal is the correct one so gives a 'no signal' error message. Rolling was an artifact of the TV design rather than reception though there were a few instances of loss of the vertical sync pulses obscured by noise pulses.
With Digital signals, they are received in exactly the same way as the 'old' UHF TV signals (hence no requirement for a so-called 'digital aerial') but the programme content is carried as digitally encoded modulation. That has to be decoded, error correction applied and then arranged to be displayed on the screen. It is in the reception and decoding that most problems occur and usually appear as pixillation (the little blocks of incorrect imagery within the picture) at first. If the reception/transmission problems get worse then it can lead to apparent total loss of signal, the TV being unable to work out what to decode and display, so you get the 'No Signal' message, which is often very misleading as the signal is there but cannot be sorted out from within the mess caused by interference, etc.
Unlike analogue reception, there is a threshold for satisfactory digital reception. Signal levels below that are either unstable or non-existent. You need at least a minimum level of signal strength, often around 50-60%, to get reasonable to good reception. HD signals also seem to have an upper limit, signals above 80-90% seem to be prone to problems and may be unviewable. Elsewhere on this site is a discussion about having too much signal being as bad as having too little.
Clearly, as signals are radiated all round main transmitters, the strength falls off with distance so the further away you are the more loss of signal strength there is - and so a possible loss of displayed programme quality afftecting both sound and picture.

MikeP's 3,055 posts

Thanks for the detailed explanation. I must admit I had forgotten about sound, something I might attempt to describe as including some rather unpleasant clicks and squawks. Still, while not perfect, I do believe it superior to the old analogue.

Jon's 15 posts

Jon: Whats your postcode? Talcneston can be a bit of a pain for lots of people in East Anglia, because of the geography on the area, but your signal problems could be a) too much signal strength, or b) a problem with your aerial. Although there can be problems with atmospheric conditions, its doesn't appear that often.

MikeB's 2,579 posts

I'm Nr11 8ND. Most of the time we are fine but we do get those odd days (and sound was only mentioned as it is a symtom that comes with the pixelation when it occurs). I did actually try an attenuator for the TV but it made no difference. System here is roof aerial with amp, some splitter/amp in the roof with cables running to living room tv and two desktop tvs. While I'd not dispute that someone with your knowledge may do better than me, I do feel we are on as good as I'll get and we are on say 95% good days over the year.

.Freesat actualy came in as a cover (that plus my father who is the biggest viewer, my own is viewing is largely recordings of detective programs before bed! that plus the news and pointless at tea time!- wanted a satellite option).and that would be my priority to get right.

I do have access to a Satlink device so if you have any experience in the dish alignment (I put this one up myself). I would be really grateful for advice.





Jon's 15 posts

Jon: Digital UK recokons your more than fine for Talcneston, and at 43km, its debatable if you need an amp at all. Check your signal strength. My father in law, who also lives along the East Anglian coast, thought his singnal too weak from Belmont - its of course 100% and far too strong, not helped by an amp he cant switch off.

You tried an attentuator - perhaps it wasn't strong enough.

MikeB's 2,579 posts

Jon: Confirm that you are tuned to Tacolneston for BBC One, ITV and BBC One HD and not West Runton.

The information is given on the signal strength screen:

BBC One | West Runton = C26 | Tacolneston = C55
ITV | West Runton = C23 | Tacolneston = C59
BBC One HD | West Runton = C29 | Tacolneston = C50

If you find that the channels which you have issues with are tuned to West Runton then run the scan through with the aerial unplugged for the first 30% or until UHF channel 30 so as to have it out for West Runton.

Dave Lindsay's 5,724 posts
Sunday, 30 November 2014

Dave, thanks but I am (I think due to a previous post here somewhere where I was given similar advice) am aware of the West Runton one. I do avoid that when tuning using the method you suggest.

Mike, I've no idea what's on the roof of this bungalow except to say it's at least 10 yr old, was fitted by professionals, has a mast head amp (little, I think, power supply thing in the attic). I'm not saying I'll follow through with this and if I did would possibly be considering DIY but I am curious. If you were the installer today, what aerial would you be fitting for our location and with or without masthead amp?


.


Jon's 15 posts
Select more comments
Your comment please