Full Freeview on the Belmont (Lincolnshire, England) transmitter

Brian Butterworth first published this on - UK Free TV
The symbol shows the location of the Belmont (Lincolnshire, England) transmitter which serves 710,000 homes. The bright green areas shown where the signal from this transmitter is strong, dark green areas are poorer signals. Those parts shown in yellow may have interference on the same frequency from other masts.
This transmitter has no current reported problems
The BBC and Digital UK report there are no faults or engineering work on the Belmont (Lincolnshire, England) transmitter.


_______
Which Freeview channels does the Belmont transmitter broadcast?
If you have any kind of Freeview fault, follow this
Freeview reset procedure
first.
Digital television services are broadcast on a multiplexes (or Mux) where many stations occupy a single broadcast frequency, as shown below.
Mux
H/V
Frequency
Height
Mode
Watts

PSB1




BBCA

H max

C22 (482.0MHz)
463m
DTG-3

150,000W


1 BBC One (SD) East Yorkshire and Lincolnshire, 2 BBC Two England, 9 BBC Four, 201 CBBC, 202 CBeebies, 231 BBC News, 232 BBC Parliament, 601 BBC Red Button, plus 16 others 700 BBC Radio 1, 701 BBC Radio 1Xtra, 702 BBC Radio 2, 703 BBC Radio 3, 704 BBC Radio 4 (FM), 705 BBC Radio 5 Live, 706 BBC Radio 5 Live Sports Extra, 707 BBC Radio 6 Music, 708 BBC Radio 4 Extra, 709 BBC Asian Network, 710 BBC World Service, 719 BBC Norfolk (BBC local radio), 720 BBC Nottingham (BBC local radio), 721 BBC Humberside (BBC local radio), 722 BBC Lincolnshire (BBC local radio), 734 BBC Sheffield (BBC local radio),



PSB2




D3+4

H max

C25 (506.0MHz)
463m
DTG-3

150,000W


3 ITV (SD) (Yorkshire (Belmont micro region)), 4 Channel 4 (SD) North ads, 5 Channel 5, 6 ITV 2, 10 ITV3, 13 E4, 14 Film4, 15 Channel 4 +1 North ads, 18 More4, 24 ITV4, 33 ITV +1 (Yorkshire Emley Moor),



PSB3




BBCB

H max

C28 (530.0MHz)
463m
DTG-6

150,000W


74 Shopping Quarter , 101 BBC One HD (England no regional news), 102 BBC Two HD (England), 103 ITV HD (ITV Granada), 104 Channel 4 HD North ads, 105 Channel 5 HD, 204 CBBC HD, plus 1 others 65 TBN UK,



COM4




SDN

H -4.8dB

C30- (545.8MHz)
463m
DTG-8

50,000W


12 Quest, 20 Drama, 21 5USA, 23 CCXTV, 27 ITV2 +1, 30 5STAR, 31 Paramount Network, 40 Sony Movies Action, 44 Channel 5 +1, 54 5SELECT, 58 ITV3 +1, 59 ITV4 +1, 63 Blaze, 66 CBS Reality, 70 Horror Channel, 77 TCC, 80 Blaze +1, 97 ITVBe +1, 203 CITV, 211 Ketchup, plus 15 others 16 QVC, 49 TJC, 95 Create & Craft, 252 Kiss Chat & Date, 253 Proud Dating, 261 Racing TV, 263 SonLife, 264 VisionTV, 265 On Demand 365, 269 Arise News, 670 ADULT Section (start), 680 ADULT Xpanded2, 724 Capital, 727 Absolute Radio, 728 Heart,



COM5




ArqA

H -1.8dB

C23 (490.0MHz)
492m
DTG-8

100,000W


11 Sky Arts, 17 Really, 19 Dave, 28 E4 +1, 29 4Music, 34 pick, 38 Quest Red, 41 Food Network, 45 Film4 +1, 46 Challenge, 47 4seven, 56 Smithsonian Channel, 75 Yesterday +1, 76 Quest +1, 87 Together TV, 233 Sky News, plus 9 others 43 Gems TV, 85 Hochanda, 673 ADULT smileTV3, 678 Xpanded TV, 723 talkSPORT, 730 RNIB Connect, 731 Classic FM, 732 LBC, 733 Trans World Radio,



COM6




ArqB

H -1.8dB

C26- (513.8MHz)
492m
DTG-8

100,000W


25 Yesterday, 32 Sony Movies, 37 DMAX, 39 CBS Justice, 42 HGTV, 67 CBS Drama, 79 Dave ja vu, 81 Talking Pictures TV, 91 PBS America, 234 RT, 235 Aljazeera English, plus 18 others ADULT smileTV2, 22 Ideal World, 35 QVC Beauty, 36 QVC Style, 73 Jewellery Maker, 206 Pop, 674 ADULT Babestn, 679 ADULT Studio 66, 699 ADULT Section, 711 Hits Radio, 712 KISS FRESH, 713 KISS, 714 KISSTORY, 715 Magic, 716 Greatest Hits Radio, 717 Kerrang!, 718 Smooth Radio, 725 Premier Radio,



LDN




H -14.8dB

C27 (522.0MHz)
463m
DTG-12

5,000W


7 Estuary TV Doncaster,



com7




H -6.1dB

C55 (746.0MHz)
463m
DTG-6

37,100W


34 Merit, 64 FreeSports, 72 Quest Red +1, 83 NOW 80s, 86 More4 +1, 88 Together TV +1, 93 PBS America +1, 96 Forces TV, 106 BBC Four HD, 107 BBC News HD, 113 RT HD, 114 Quest HD, 205 CBeebies HD, plus 2 others 111 QVC HD, 112 QVC Beauty HD,


DTG-3
64QAM 8K 2/3 24.1Mb/s DVB-T MPEG2
DTG-6
256QAM 32KE 2/3 40.2Mb/s DVB-T2 MPEG4
DTG-8
64QAM 8K 3/4 27.1Mb/s DVB-T MPEG2
DTG-12
QSPK 8K 3/4 8.0Mb/s DVB-T MPEG2
H/V: aerial position (horizontal or vertical)
Which BBC and ITV regional news can I watch from the Belmont transmitter?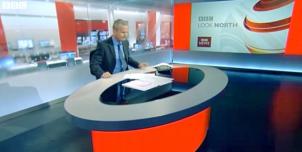 BBC Look North (Hull)
0.7m homes
2.7%
from
Hull
HU1 3RH, 47km north-northwest (346°)
to
BBC East Yorkshire and Lincolnshire region - 4 masts
.
ITV Calendar
0.7m homes
2.7%
from
Leeds
LS3 1JS, 106km west-northwest (299°)
to
ITV Yorkshire (Belmont) region - 4 masts
.
All of lunch, weekend and 80% evening news is shared with Emley Moor region
How will the Belmont (Lincolnshire, England) transmission frequencies change over time?
1965-80s
1984-97
1997-98
1998-2011
2011-13
4 Mar 2020
VHF

A

K

T

W

T

W

T

W

T

W

T

C7

ITVwaves

C13

BBCtvwaves
C22
BBC1waves
BBC1waves
BBC1waves
BBCA
BBCA
C23
ArqA
C25
ITVwaves
ITVwaves
ITVwaves
D3+4
D3+4
C26
ArqB
C27
LDN
C28
BBC2waves
BBC2waves
BBC2waves
BBCB
BBCB
C30

-

SDN
SDN
C32
C4waves
C4waves
C4waves
_local
C33
com7
C35
com8
C53tv_off
ArqA
C55tv_off
com7tv_off
C56tv_off
C5waves
C5waves
COM8tv_off
C60tv_off

-

ArqB
tv_off Being removed from Freeview (for 5G use) after November 2020 - more
Table shows multiplexes names see this article;
green background for transmission frequencies
Notes:
+
and
-
denote 166kHz offset;
aerial group
are shown as
A
B
C/D
E
K
W
T
waves
denotes analogue; digital switchover was 3 Aug 11 and 17 Aug 11.
How do the old analogue and currrent digital signal levels compare?
Analogue 1-4

500kW

BBCA

,

D3+4

,

BBCB

(-5.2dB)

150kW

ARQA

,

ARQB

(-7dB)

100kW

Analogue 5,

SDN

(-10dB)

50kW

com8

(-10.9dB)

40.9kW

com7

(-11.3dB)

37.1kW

Mux 2*

(-14dB)

20kW

Mux 1*

,

Mux A*

,

Mux B*

(-17dB)

10kW

LDN

(-20dB)

5kW

Mux C*

,

Mux D*

(-21dB)

4kW
Which companies have run the Channel 3 services in the Belmont transmitter area
| | |
| --- | --- |
| Oct 1959-Jul 1974 | Anglia Television |
| Jul 1974-Feb 2004 | Yorkshire Television |
| Feb 2004-Dec 2014 | ITV plc |

| | |
| --- | --- |
| Feb 1983-Dec 1992 | TV-am• |
| Jan 1993-Sep 2010 | GMTV• |
| Sep 2010-Dec 2014 | ITV Daybreak• |
• Breakfast ◊ Weekends ♦ Friday night and weekends † Weekdays only.
Comments
Wednesday, 15 July 2020
J
John Simon Knight
12:56 PM

Chris.SE: Thanks for your prompt reply. I can receive COM7 (C55) signals. I am not sure when the aerial was installed but it was installed not long after digital broadcasting became available in Sheffield because the existing one would not pick up digital signals. The aerial appears in good condition (from the ground) & is pointing east in a similar direction to my neighbours aerials. I am not sure of the make and model of the aerial.

The booster is a splitter as well it is a Wolsey 4 way IR Pass LTE Distribution AMP 334022.
I am not sure how to take the booster out of circuit.




John Simon Knight's 3 posts

John Simon Knight:

Just for reference, all UHF aerials will pick up TV signals whether they were analogue or digital, it's all RF (Radio Frequency). It's more likely that your old aerial and/or connections or cable had deteriorated and weren't good enough.

That particular model of booster/splitter unfortunately doesn't appear to have a gain control, if it did it would be near the UHF input connector marked 0-10dB. To take it out of circuit, you'd need an F-Connector female to female (back to back) connector, so you would unplug the aerial from the input and unplug the main tv output and connect them using the coupler. More on that in a moment as there are some other things you could do first.

With this particular booster/splitter and it's IR facilities, each output has short circuit power supply protection. May or may not be relevant have you changed any equipment when you started to get the problems?

So what you need to do is try and check that there aren't any faults on any of your cables, connectors or equipment. Flyleads connecting aerial output sockets to sets and between items such as PVRs/Video recorders/TV sets etc can be a problem. Also check you don't have any HDMI leads close to aerial or flyleads. Aerial leads and flyleads if not double screened can in some cases get interference from HDMI leads.

One of the best ways to do fault checking would be to start by checking the signals and quality on any second room & set and noting them down. Then by unplugging all the outputs from the booster and plug the one from your main TV into a different socket from the one it (or another set) was in. Check that the cable into the connector looks secure and that no fine wires from the braid appear to be shorting the centre conductor.
At the TV end connect the aerial (socket) direct to the TV not going via any other equipment (turn that off at the mains). If you use a flylead, try and use a different one, or if you normally have a couple connecting say a PVR the swap them during the testing.

Check your signal levels and quality and see if they are any different from what you had before, then try the original and another output on the booster to see if they are different. If any/all are improved, it suggests that there could be a fault on one of the outputs or other cables currently unplugged. So try plugging one at a time back in and see if one reduces the signal and quality. That's both any interconnecting cables if you have say a PVR (and power it up again), or the cable(s) to other rooms/sets.

If with just the main TV, all those are the same as before, then you need to see what you are getting on a second set on its own cable, it could be the main room/set's cable faulty.
So unplug the main TV cable at the booster and plug in a second room/set cable (preferably a different output from before). If these readings are now better, then plugging the main TV one back in may reduce the signal showing a fault on the main TV cable.

As I'm sure you've worked out by now, it's a process of elimination. If with all those checks nothing changes and all readings remain the same, then we need to first by-pass the amp to see what difference that makes, this is where you need this coupler and as you live in Sheffield https://www.aerialsandtv.….jpg I'd recommend you go to ATV in Langsett Rd where you can get one for 75p. Most other sellers do them in packs of 2 or more and you'll pay a lot more which is silly as you only need the one for testing!

What you need to check ideally is the signals and quality on the stronger/strongest multiplexes with and without the booster. This will give you a good idea if the booster is still doing it's job. If it seems to be working ok then you'll need to consider a fault at the aerial or it's downlead !!



Chris.SE's 1,831 posts
Thursday, 24 September 2020

Why isn't channel 50 Sony Christmas Movies broadcasting from this transmitter?

Lesley Reynolds's 1 post
Saturday, 26 September 2020

Lesley Reynolds:

It is! Some of Sony's channels including this one are broadcast on a Local multiplex which you may not be receiving. You need to provide a full postcode so we can check the predicted reception at your location.

Chris.SE's 1,831 posts
Wednesday, 7 October 2020

Chris.SE: I also cannot get channel 50 I had it a few months ago along with channel 7 (Notts TV) but both have disappeared. my post code is LN5 (Lincoln).

Paul Barker's 1 post
Thursday, 8 October 2020

Paul Barker:

Notts TV is broadcast from the Local Multiplex on the Waltham transmitter which will be roughly SSW of you whereas Belmont roughly NE of you broadcasts That's Humber on the Local Multiplex.

If you are receiving your main signals from Belmont then you'd have been picking up the Waltham signal off a rear sidelobe on your aerial which is probably more of a fluke than anything reliable.
As reception across the LN5 postcode district will be very variable, it's not possible to say which transmitter(s) will serve you best without a full postcode.

In any event you MIGHT have a choice of reliable signals, if you want the Yorkshire region then you'd aim for Belmont, or Central East then it'd be Waltham. You may not be predicted to get (never mind reliably) the Local Multiplex from either transmitter.

Chris.SE's 1,831 posts

Paul Barker:

Sorry, I had forgotten to mention that if you get your signals from Belmont, it is currently listed for Planned Engineering with "Possible weak signal", not that that would have any effect on reception of Notts TV!

Chris.SE's 1,831 posts
Saturday, 10 October 2020

Paul Barker:

Updated information - The Waltham transmitter has been on Planned Engineering with "Possible weak signal" which would likely affect your reception of the Local multiplex if your aerial is pointing at Waltham (roughly SSW of you).

Chris.SE's 1,831 posts
Select more comments
Your comment please