To join, leave or change ukfree.tv updates by email, enter your email address here:
Full Freeview on the Tacolneston (Norfolk, England) transmitter

Brian Butterworth first published this on - UK Free TV
map is loading, please wait...
The symbol shows the location of the Tacolneston (Norfolk, England) transmitter which serves 330,000 homes. The bright green areas shown where the signal from this transmitter is strong, dark green areas are poorer signals. Those parts shown in yellow may have interference on the same frequency from other masts.
This transmitter has no current reported problems
The BBC and Digital UK report there are no faults or engineering work on the Tacolneston (Norfolk, England) transmitter.


Which Freeview channels does the Tacolneston transmitter broadcast?
If you have any kind of Freeview fault, follow this
Freeview reset procedure
first.
Digital television services are broadcast on a multiplexes (or Mux) where many stations occupy a single broadcast frequency, as shown below.
Mux
H/V
Frequency
Height
Mode
Watts

PSB1




BBCA

H max

C55- (745.8MHz)
263m
DTG-3

100,000W


1 BBC One East, 2 BBC Two England, 9 BBC Four, 120 CBBC, 121 CBeebies, 130 BBC News, 131 BBC Parliament, 601 BBC RB 1, plus 17 others 200 BBC Red Button, 700 BBC Radio 1, 701 BBC Radio 1Xtra, 702 BBC Radio 2, 703 BBC Radio 3, 704 BBC Radio 4, 705 BBC Radio 5 Live, 706 BBC Radio 5 Live Sports Extra, 707 BBC Radio 6 Music, 708 BBC Radio 4 Extra, 709 BBC Asian Network, 710 BBC World Service, 719 BBC Norfolk (BBC local radio), 720 BBC Suffolk (BBC local radio), 721 BBC Radio London (BBC local radio), 722 BBC Cambridge (BBC local radio), 734 BBC Essex (BBC local radio),



PSB2




D3+4

H max

C59- (777.8MHz)
263m
DTG-3

100,000W


3 ITV (Anglia (East micro region)), 4 Channel 4 South ads, 5 Channel 5, 6 ITV 2, 13 Channel 4 +1 South ads, 14 More4, 15 Film4, 24 ITV4, 28 E4, 33 ITV +1 (Anglia east),



PSB3




BBCB

H max

C50 (706.0MHz)
263m
DTG-6

100,000W


45 Film4 +1, 101 BBC One HD (England no regional news), 102 BBC Two HD (England), 103 ITV HD (ITV Meridian Southampton), 104 Channel 4 HD South ads, 105 Channel 5 HD, 123 CBBC HD,



COM4




SDN

H max

C42 (642.0MHz)
263m
DTG-8

100,000W


10 ITV3, 20 Drama, 21 5 USA, 26 ITV Be, 27 ITV 2 +1, 30 5STAR, 34 ITV3 +1, 37 Quest, 44 Channel 5 +1, 54 My5, 58 ITV Be +1, 59 ITV4 +1, 61 True Entertainment, 66 CBS Reality, 70 Horror Channel, 80 Blaze, 83 Blaze +1, 92 Quest +1, 122 CITV, plus 18 others 16 QVC, 85 Hochanda, 170 ADULT Section (start), 171 Television X, 182 Xpanded TV promo, 226 CCTV, 231 Racing UK, 234 CONNECT 4, 239 SonLife, 244 VisionTV, 246 JSTV, 247 kykNET, 250 Revelation TV, 257 Arise News, 258 Loveworld, 724 Capital, 727 Absolute Radio, 728 Heart,



COM5




ArqA

H max

C45 (666.0MHz)
246m
DTG-8

100,000W


11 pick, 12 Dave, 17 Really, 29 E4 +1, 32 Sony Movie Ch, 38 Quest Red, 41 Food Network, 46 Challenge, 48 Movies4Men, 68 truTV, 69 Tru TV +1, 72 YourTV, 132 Sky News, plus 12 others 23 Create and Craft, 43 Gems TV, 49 TJC, 65 TBN UK, 173 ADULT smileTV3, 175 ADULT PARTY, 176 ADULT Blue, 177 ADULT Babestn2, 207 Kiss Me TV, 208 Proud Dating, 723 talkSPORT, 730 RNIB Connect,



COM6




ArqB

H max

C39+ (618.2MHz)
246m
DTG-8

100,000W


BT Showcase (not free), 18 4Music, 19 Yesterday, 25 Home, 31 Spike, 42 Travel Channel, 47 4seven, 64 CBS Action, 71 CBS Drama, 73 YourTV +1, 79 Dave ja vu, 90 Quest Red +1, plus 21 others 22 Ideal World, 35 QVC Beauty, 36 QVC Style, 78 Sewing Quarter, 93 TJC Choice, 125 Pop, 135 RT, 172 ADULT smileTV2, 174 Babestation, 199 ADULT Section (end), 711 The Hits radio, 712 KISS FRESH, 713 Kiss, 714 KISSTORY, 715 Magic, 716 heat, 717 Kerrang!, 718 Smooth radio, 725 Premier Radio, 731 Classic FM, 732 LBC,



LNR




H -10dB

C57 (762.0MHz)
263m
DTG-12

10,000W


7 Mustard,



com7




H -5.6dB

C31 (554.0MHz)
263m
DTG-6

27,400W


56 5USA +1, 57 VIVA, 67 CBS Reality +1, 74 CBS Action +1, 81 Talking Pictures TV, 82 Vintage TV, 87 Keep It Country, 106 BBC Four HD, 107 BBC News HD, 108 Al Jazeera Eng HD, 109 Channel 4+1 HD, 110 4seven HD, 113 RT HD, 124 CBeebies HD, plus 2 others 77 Rishtey, 245 Planet Knowledge,



com8




H -6.2dB

C37 (602.0MHz)
263m
DTG-6

24,000W


55 5STAR+1, 63 Community Channel, 86 More4 1, 91 Front Runner TV, plus 4 others 40 Rocks and Co, 88 Rishtey Cineplex, 111 QVC HD, 112 QVC Beauty HD,


DTG-3
64QAM 8K 2/3 24.1Mb/s DVB-T MPEG2
DTG-6
256QAM 32KE 2/3 40.2Mb/s DVB-T2 MPEG4
DTG-8
64QAM 8K 3/4 27.1Mb/s DVB-T MPEG2
DTG-12
QSPK 8K 3/4 8.0Mb/s DVB-T MPEG2
H/V: aerial position (horizontal or vertical)
Which BBC and ITV regional news can I watch from the Tacolneston transmitter?
BBC Look East (East)
0.8m homes
3.2%
from
Norwich
NR2 1BH, 16km northeast
to
BBC East region - 27 masts
.
70% of BBC East (East) and BBC East (West) is shared output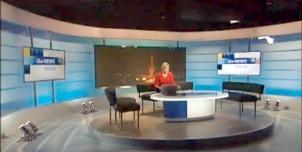 ITV Anglia News
0.8m homes
3.2%
from
NORWICH
NR1 3JG, 16km northeast
to
ITV Anglia (East) region - 26 masts
.
All of lunch, weekend and 80% evening news is shared with Anglia (West)
Are there any self-help relays?
| | | | |
| --- | --- | --- | --- |
| Gt Yarmouth | Transposer | 1 km S town centre | 30 homes |
| Lowestoft (2) | Transposer | Rotterdam Rd | 125 homes |
How will the Tacolneston (Norfolk, England) transmission frequencies change over time?
years
1950s~85
1984-97
1997-98
1998-2011
2011-13
1/5/13-
2013-17
30th Jun 2018-
aerial group
VHF

C/D

E

C/D

E

C/D

E

E

E

W

B

E

K

C3
BBCtv
600
C31

com7

C37

com8

C39

ArqB

ArqB

BBCA

C40

D3+4

C42

SDN

SDN

SDN

BBCB

C43

SDN

C45

ArqA

ArqA

ArqA

ArqA

C46

ArqB

700
C50

BBCB

BBCB

C52
C5
C5
C53

+

A

C55
BBC2
BBC2
BBC2

-

BBCA

-

BBCA

-

BBCA

C57

LNR

C59
ITV
ITV
ITV

-

D3+4

-

D3+4

-

D3+4

C60

2

800
C62
BBC1
BBC1
BBC1

BBCB

C63

1

C64

D

C65
C4
C4
C4
C66

-

B

C68

C
orange background for multiplexes names more
green background for transmission frequencies
lilac background for power levels in watts
800MHz band: 4G mobile started in 2013
700MHz band: 4G from 30 June 2020more
600MHz band: new or moved digital TV services more
Notes:
+
and
-
denote 166kHz offset;
aerial group
are shown as
A
B
C/D
E
K
W
Italics for
analogue
, digital switchover was Wednesdays 9th November and 23rd November 2011.
How do the old analogue and currrent digital signal levels compare?
Analogue 1-4

250kW

SDN

,

ARQA

,

ARQB

,

BBCA

,

D3+4

,

BBCB

(-4dB)

100kW

com7

(-9.6dB)

27.4kW

com8

(-10.2dB)

24kW

Mux 1*

,

Mux 2*

,

LNR

(-14dB)

10kW

Mux A*

,

Mux B*

,

Mux C*

,

Mux D*

(-17dB)

5kW

Analogue 5
(-18dB)

4kW
Which companies have run the Channel 3 services in the Tacolneston transmitter area
| | |
| --- | --- |
| Oct 1959-Feb 2004 | Anglia Television |
| Feb 2004-Dec 2014 | ITV plc |

| | |
| --- | --- |
| Feb 1983-Dec 1992 | TV-am• |
| Jan 1993-Sep 2010 | GMTV• |
| Sep 2010-Dec 2014 | ITV Daybreak• |
• Breakfast ◊ Weekends ♦ Friday night and weekends † Weekdays only. Tacolneston was not an original Channel 3 VHF 405-line mast: the historical information shown is the details of the company responsible for the transmitter when it began transmitting Channel 3.
Comments
Thursday, 29 June 2017

I will take in to account your recommendation to move away from the screen, I am currently sitting about 6ft away as this monitor is for the PC, with the DVB-T set top box connected up via HDMI when I want to watch any TV if the wife is watching the main TV in the other room.
I agree that the term 'unwatchable' is certainly subjective, and maybe I was a tad over the top with my comment. I have been a long fan of cycling and can remember fondly Channel 4 airing the Tour De France back in the late 80's, back then it was all analogue and the PQ was always excellent, even from the motorcycles.

The broadcasters now use digital and often the picture break-up on their feeds from the motorcycles also makes watching cycling on Digital unwatchable, obviously that is nothing to do with transmission or bit rates etc but the satellite link from the cameras to the plane and FEC etc.
The 2016 Tour De Yorkshire (for example) had to abandon 'live' coverage due a fault with the plane (that was ITV4)

I would really appreciate if Brian could do an article about the switch to T2 as it is now less than 12 months away for people receiving from Tacolneston.

Really appreciate your posts, and sorry if I came across as a moaning old git :) It seems I have become Victor Meldrew in my dotage!

Christopher Webber's 1 post
M
MikeB
9:56 PM
Peterborough

Christopher Webber: 6 feet away is fine for a 28-32in, but obviously something isn't quite right.

Can you check to see what the cycling is like on the main TV? If thats fine on cycling or other relatively fast moving action on same settings, then its the monitor. If they are both bad, then thats probably a more subjective thing. Obviously signal breakup (of your system) is down to the feed your getting.

And have you tried streaming content? If the BBC stream in SD is OK, then at least thats a benchmark. And while the digibox is the easiest way to get a signal, you can use tuner cards directly for your PC.

As far as I'm aware, there is nowhere that is 'switching to T2' - there are some retunes due to shuffling of the frequences, and that might mean some possible replacement aerials, but overall, if you've got a standard non T2 tuner, you still fine. Personally, I think a switch to T2 tuners only should be announced soon, since it would be pretty doable in the next couple of years, looking at the state of the market, but there you are. However, I would welcome a Brianist article on where any switchover is at present.

MikeB's 2,179 posts
Platinum
MikeB's:
Freeview map
terrain plot
frequency data
R&TI Service
digitaluk trade
DAB coverage
Saturday, 1 July 2017

Cheers for the reply,
I can confirm cycling loos as bad on the monitor as it does on the main TV (I watched the Criterium De Dauphine highlights a few weeks back on the main TV and it was the same.
The picture break-up I mentioned is due to the broadcaster pictures and not my feed from Tacolneston, sorry for the confusion.

I have tried to stream from the ITV Player, but that is the most rubbish piece of software on the Internet, it constantly crashes after enduring 8 minutes of adverts and then has to reset meaning another 8 minutes of adverts and then it may finally stream, before inevitably crashing with an 'oops, something went wrong' - so I gave up on it.

Regarding next years retune, I am confused, Brian stated that no channels would be lost, but how can no channels be lost if com7 and com8 will no longer be available if the other muxes do not change to T2 coding, I guess I am showing my lack of technical knowledge again.
com7 serves BBC News HD & BBC 4 HD, so does that mean they will no longer be available after next year?


Christopher Webber's 2 posts
M
MikeB
11:21 AM
Peterborough

Christopher Webber: Can't help you with the motion handling on the main TV either (whats the brand/model?), although its worth having a play with the settings (AV forum has a 14 point guide, but even 3-4 of those might really help). You'd be amazed at how many people leave it on the factory setting, etc Long term, I suspect a decent new TV will handle motion better.

As for the switchover, I can't find right now Brianists article on it, but there is one here: https://ukfree.tv/at700/list/all/PGSTART0/#pagebar , and as you can see, it looks more like a mover around, so you should notice much difference. If your in North Norfolk, it could be that looking at Belmont is more useful (its that kind of area), and the worst that needs to happen is that you might need a new aerial.

MikeB's 2,179 posts
Platinum
MikeB's:
Freeview map
terrain plot
frequency data
R&TI Service
digitaluk trade
DAB coverage
Select more comments
Your comment please