Having problems with TV background music?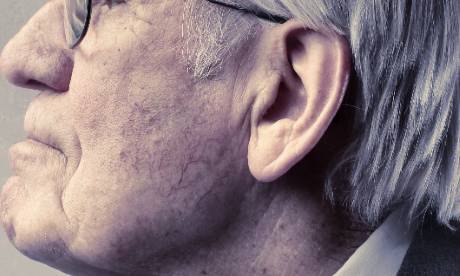 Brian Butterworth
published on
UK Free TV
Ancient technology
From the large crowds that you find at places like Ephesus and Miletus, I know I am not the only one interested with the lives of the ancient Greeks. It is fascinating to know that even back in the Mycenaean era (1600-1100BC) people were building vast theatres. I find it humbling that 3,500 years ago human ingenuity was being used to construct arenas for the provision of entertainment to large crowds of people.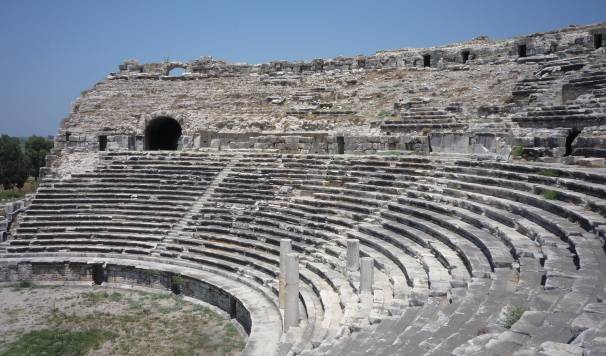 Something that continues today with television.
How music works
If you have seen series such as Howard Goodall's "How Music Works" you will know that music is enjoyed on many levels, such as Melody, Rhythm , Harmony and Bass.
The human condition allows us to communicate emotional states with music, and modern TV production makes great use of this. TV sounds has long since been stereo (the NICAM system in the 1980s) and HD programmes often use six-speaker "surround" sound to give a cinema-like audio experience.
Going back over 45 years to documentaries such as Civilisation: A Personal View by Kenneth Clark, music is used to communicate emotional states to mix with in-vision and overlay voices.
Can you not hear the birds singing?
If you are having problems hearing the sound on a TV programme, you may wish to consider that the problem is not the people who make the programmes!
For most viewers, the mixing of music and speed is not a problem. Quite a few people experience a form of mild hearing loss which makes it harder and harder to distinguish voice from other sounds.
This could be a temporary form, which your doctor can fix.
Age-related hearing loss. Because hearing loss is a gradual process people are often unaware that it has happened.
The large river in Egypt? Denial
Discounting the idea that you might be a a misanthropic psychopath, some studies have shown that as many as a third of people with hearing loss are hiding it from others or themselves.

Data from Hearing Loss Tomorrow - BrainFacts.org
However, for a significant minority of people, this can cause problems. Generally speaking this is more likely as people age.
UK All hearing loss: 3,721,000 Working age + 6,390,500 Retirement age = 10,111,500 Total
Can I find out now if I have hearing loss?
Yes, watch this video. Unless you have an great sound system attached to your PC, you might need to use enclosed headphones to get it work properly.
What can someone with hearing loss do?
If you have undiagnosed problems, please go and see your GP. If you live in the UK you will get free treatment, and this can include hearing aids. For the 5% of those with hearing loss who need it, you can also have certain operations.
Access to ENT (Ear Nose and Throat) Specialists at hospital is always via your GP.
For more details on what you might expect see
Practicable things to try
use the "tone" controls on the television set to promote the frequencies in speech (which are 85 to 255 Hz) and decrease the rest. This might be a cause of "turning down the treble".
use the on-screen subtitles to help pick out the voice when it seems unclear.
Also, most modern sets have an "auto audio" type facility, often on a button on the remote control that will flip though settings like "music" and "movies" and "speech". These are usually just graphic-equaliser settings, but you might find that you need to actually disable this facility.
You boost over 1kHz to compensate for the way you hear the sound, rather then turning up the volume, which is what would seem the obvious thing to try if you can't hear.
If a programme is broadcast in "Surround Sound" – often called 5.1 sound – you may be able to boost just the "dialogue speaker" (the one at the front centre), and even mute the left and right ones. Certainly worth trying for movies.
Comments
Wednesday, 26 September 2018

Michael Martin:

Totally agree. Having spent much of my working life with my head inside of televisions, I now have to wear two hearing aids - but the noisy sound tracks of some progreammes makes it impossible for me, and I'm sure others, to hear what is being said through all the unwanted noise.



MikeP's 3,056 posts
Tuesday, 15 January 2019

Blind viewers get a discount on their tv licence.. Why don't those who NEED subtitles get one since many channels still do not provide an adequate service. Whilst I accept that from their point, financially it is not viable. Equally I am not getting the same level of service that others who can hear do.
I'm tired of looking forward to watching a programme or film, only to find a) no subtitles b) subtitles stop mid way through and are never put back. C) becomes, or is, obviously way out of sync. Why if subtitles have been done for a programme or film, if it's repeated on another channel, does it now not have subtitles? Some channels never have any subtitles - horror is one to give an example. Others do for some programmes but not for others Quest Red is an example of that.
If only people knew how frustrating it is for us - maybe they should try 3 months of no sound to get an idea. When it was repeated, despite it being at an awkward time, I saw about 6 of the original Star Trek. It's slightly schizo watching a programme where your mind recognises the images - yet at the same time you find out all the interactions between the characters. One man in a red uniform I'd felt sorry for (as they always died ) turned out to be a baddie - something I'd not realised without subtitles.
It's now on horror channel at a time I could watch - but - no subtitles - yet they've been done for this series so what's the excuse? It won't cost to produce as it's already been done!
Please, can't all programmes and films, that have had subtitles done - get them automatically if shown again? You wouldn't show the film without the sound or the sound without the film so why the problem with providing my "sound" of subtitles especially if it has already had them before?
It was implied that digital tv meant those needing subtitles would get them with the new service to entice us to purchase. But after all this time - there still seems minimal interest or care for the one in seven who would find this invaluable.

Those who can hear, please try 3 months in silent mode watching shows, programmes, and films. You might start to realise I've been very patient before grumbling here!

Dare's 1 post
Select more comments
Your comment please