To join, leave or change ukfree.tv updates by email, enter your email address here:
ITV4 now on Freeview Light transmitters: retune needed for all Freeview homes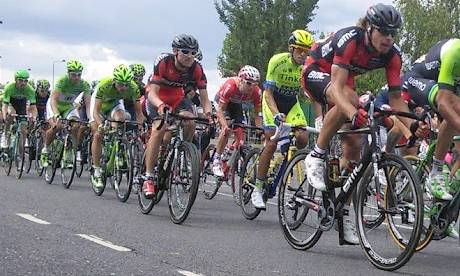 Brian Butterworth
published on
UK Free TV
If you have Freeview Light
Depending on your equipment, you may just see the channel appear at number 24. If it doesn't you will just need to "scan for channels" (or "retune" in old money).
If you have full Freeview number
If you have a very modern Freeview, Freeview HD or YouView box then it will have automatically noticed that ITV4 has moved from the COM6 multiplex and you will just need to carry on as before.
However, older boxes can get "confused" when a channel moves between multiplexes. This is because they don't know to "release" the 24 slot first, and finding the "new" ITV4 will stick it on 824 or the first free number between 800 and 899.
If you have this problem, the solution is to follow this:
https://ukfree.tv/article/1107052354/My_Freeview_box_has_no_EPG_is_blank_on_FIVE_ITV3_I
Why ITV4 and not ITV3 (or ITVbe)
ITV3 is a popular channel (the best of ITV archive), ITV4 does contain a considerable amount of live sport (such as the Tour De France). Also ITV3 is available on the PSB3 multiplex in the Channel Islands
Why have +1 channels on the Freeview Light transmitters?
Some viewers wonder why there is the need for ITV+1 and Channel 4+1 on the PSB2 multiplex (and Film4+1 on PSB3) rather than provide a wider choice of content.
The main reason is that only PSB2 is designed for ITV advertising: if ITV+1 was on a commercial multiplex it wouldn't be able to have the correct local adverts. This is required for "Contract Rights Renewal remedy (the CRR remedy)" - http://licensing.ofcom.org.uk/tv-broadcast-licences/other-issues/contract-rights-renewal - which has been put in place because ITV channel dominates the UK television adverts market due to the exceptional number of viewers.
Comments
Thursday, 3 September 2015

So nice to hear we have another channel to view on light. Might we be getting more?

Sue's 1 post
Tuesday, 8 September 2015

It is long overdue that those who have to suffer 'freeview light' have a say in what we get, ie scrap the advert channels and give us Drama and ITV 3

nick's 321 posts
Gold
Your comment please