Current Freeview changes make it a little less reliable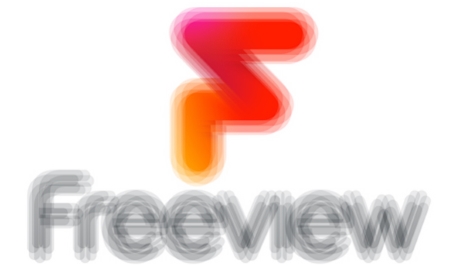 Brian Butterworth
published on
UK Free TV
Freeview is reliable
If you enjoy watching TV using Freeview, this means that there is a wire going from the back of your TV set to an aerial on the roof of your home, flat or office. In the air. the Freeview TV signals travel in straight lines, like light, so the aerial needs to be able to "see" the top of a Freeview transmitter tower.
From the top of one of these towers is mounted a cylinder that is covered in transmission panels. This allows the Freeview signals to be sent out in a controlled pattern, for several reasons:
It is wasteful to send the signals out into space;
It is unhelpful to send signals over a country borders;
It is unnecessary to send signals into mountains where no-one can get them;
To limit the possibility of interference in a very flat area;
Tropospheric Ducting
It is quite reasonable to think that all the above conditions would remain constant over time.
It was discovered that all TV signals sent horizontally do not always just zoom off into space. From time to time, changes to air pressure cause "Inversion" and the signals can reflect down as if there were a mirror at cloud level. Sometimes the signals can be found 800 miles beyond their expected locations.
The way the digital TV signals are encoded incorporates ways to reject these unplanned, unexpected interference. There is a limit to what can be done in all instances.
Whilst it is possible to predict where the "mirrors" can occur in the atmosphere – see http://www.dxinfocentre.com/tropo_nwe.html - the loss of Freeview channels from your box can then depend upon:
The direction your aerial points because which TV transmitters are in a line projecting from your roof to your normal transmitter AND which transmitters are in line 180 degrees from the above one;
If your aerial system has an amplifier (that might get overloaded and stop working);
This means that moving a few streets away can make the difference between no Freeview at these times and normal service during a time of Tropospheric Ducting.
People who watch satellite TV can have a similar, random problem caused by heavy rain and snowfall.
Generally, these Tropospheric Ducting events happen in the UK about the times the clocks go forward and go back, and sometimes when there is a very still, cold winter.
Why the 700MHz changes might be an extra problem
In simple terms the 700MHz changes will reduce the number of transmission frequencies for Freeview from 40 (C21 to C37, C39 to C48) to just 30 (C21 to C48, C55 and C56). This is being done in a way that keeps all the channels you can watch.
It does mean, however, that during those times of random Tropospheric Ducting it will be slightly more likely that an interfering signal might occur at any given location.
Do not adjust your set
So, please don't blame Freeview. They are pumping out all the usual signals if this happens to you.
If it does happen, please don't retune your equipment. It is unlikely that the problem will continue for more than a few hours at the most, and you will most likely be able to watch most other Freeview channels.
Do we need an "Inversion Effect" predictor?
Would it be useful to develop a tool to work out how bad a potential Tropospheric Ducting event might be for a given location?
See also https://ukfree.tv/article/1107052352/What_is_the_Inversion_Effect_and_why_does_it_effec
Comments
Saturday, 14 July 2018

Mike P:
Crystal Palace is my nearest transmitter (18kilometres away; aerial group AH.TH) and according to my equipment the quality of the signal is good but the strength of the signal usually hovers around 47%. Previously the quality has been over 80%. I have had the same aerial since pre-Freeview/digital and never had problems before.

A Farlow's 12 posts

Sorry, meant to say the strength of the signal hovered around 80% previously. Quality has always been good.

A Farlow's 12 posts

A Farlow:

Since there were several frequency changes earlier this year, you now need a wideband aerial and a Group A rtype is unsuitable. There has been no change to the power output from the transmitters so you may have a problem with the connections between your aerial and the TV set. Check each cable for damage and/or water ingress. Check each connections to ensure the contacts are clean and that no braid from the outer is touching the inner core. If there are coaxial plugs and sockets, unplug them and refit them to make sure the contacts are clean and fitting properly.

Your= should aim to have signal strengths of between 60% and 85% to ensure there is sufficient signal for the tuner to use but not so much that it gets overloaded. Signal quality is less important and will be variable.

Bear in mind also that the current spell of warm weather causes natural effects that make some signal reception problematic. When the weather patterns change those effects will usually disappear. DO NOT RETUNE your equipment.



MikeP's 3,056 posts
Tuesday, 17 July 2018

Why are there no problems at all on BBC channels? Just curious.

A Farlow's 12 posts
Wednesday, 18 July 2018

A Farlow:

Some people do experience problems with some or all channels. The BBC services are no more imune to some reception problems that those from other broadcasters. Most reception problems appear to centre around poor aerial systems that have developed faults, often being the corrosion of the contacts within coaxial plugs and sockets. That has been a bug-bear for service engineers for many, many years. The transmitters used are not really any different between and of the multiplexes (the grouped channels transmitted on a single frequency), and they carry services from a number of different providers in many cases. Occasionally a fault occurs within a transmitter, but that is actually very uncommon. All the transmitters are operated by Arqiva and they try to maintain all of them working as reliably as possible, irrespective of which programmes are being transmitted.



MikeP's 3,056 posts
Tuesday, 24 July 2018

All problems miraculously resolved on Saturday 21st. Presumably some drastic changes in atmospheric pressure!

A Farlow's 12 posts

A Farlow:

It's not so much the pressure but the weather pattern. That has changed, as it always will, and because it is now not creating inversion layers in your general area there are fewer problems, but other may now be gtting them.

The weather effect has always been thus.



MikeP's 3,056 posts
Saturday, 14 December 2019

I have very poor reception on the c21 /22/23/24 on my LG TV I have a Humax Freeview recorder and Freesat .
I have no problems through the Humax . the ariel comes in through that, but when I retune the tv I get no programs on c3 c4 c5 or drama. I had no problems with my old tv but since having the LG the channels come and go, when I check the reception levels the c21 reception is poor around 28% and quality around 48 .have you any ideas please

bryan's 1 post

bryan:

Without a full postcode, we can't see what the predicted reception might be at your location, never mind which transmitter you might be receiving. It's possible that your LG's tuner may not be as sensitive as your Humax, but there may be other issues. What happens if you connect the aerial directly to your LG?
If your problems have arisen directly after one of the recent transmitter frequency changes, it's possible your aerial may but unsuitable to satisfactorily receive the multiplexes on their current UHF allocations. If so, depending on circumstances, you may be entitled to free help.

In the meantime please check all you coax plugs, connections, flyleads etc, unplug connectors check for corrosion or other problems and reconnect them. Flyleads can be a common problem, try swapping them. See what signal strengths (if any) and quality you are getting for the multiplexes shown in your TV's tuning section, this might indicate potential issues with your aerial or downlead. Also check that your downlead looks undamaged and that your aerial seems intact and pointing in the correct direction.
Problematic connections, water ingress etc. can seem to affect reception of just an individual or several multiplexes.

Chris.SE's 3,934 posts
Select more comments
Your comment please