Channel 4 abandons Freesat HD in TWO DAYS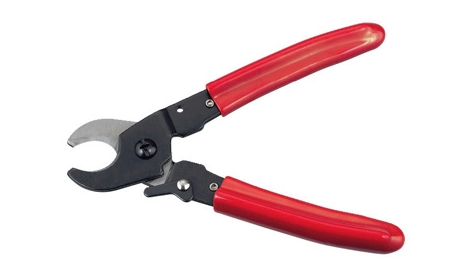 Brian Butterworth
published on
UK Free TV
With only two days' notice, Channel 4 is abandoning Freesat.
Channel 4 HD has been on air for over a decade, but it seems that they no longer need to broadcast to the whole of the UK public.
Channel 4 is a public service broadcasting channel that pays for the programs it broadcasts using the in-show ad-breaks.
However, it seems that it can fork out £75 million to steal The Great British Bake Off from the BBC but can't afford to show the channel in HD to Freesat users.
Which is a shame, as High Definition channel has always been part of the Freesat HD line up.
It's interesting to note that the channel still will be shown to Sky viewers in HD, and will also continue Freeview HD.
Perhaps we have reached "peak television"? Perhaps Channel 4 is so undermined by Netflix and Amazon it can't afford to broadcast itself properly anymore?
But surely If a public service channel can pay out £2.5m a year to four members of the management team each year, it is shocking that it can abandon Freesat HD viewers.
Comments
Thursday, 22 February 2018

Statements from freesat sugest there have been no increases in charges for 4 HD but there have been increases for 4s sd channels. 4 seems to be trying to reduce the fees they pay to freesat. As a public service channel they have to be available on all platforms in SD.

I would have thought freesat users can tune manualy as 4HD is not encrypted.

Trevor Harris's 367 posts

We have a Panasonic TV (950 in 2010) bought for it's Freesat HD; it only has Freesat HD and does NOT have a Freeview HD tuner.

We watched many hours of Channel 4 HD, many simply as able to watch something we like in HD rather than SD.

A year and a half ago we bought and installed Freesat HD for an elderly relative wanting HD, with a Panasonic HD-Ready television (650 in 2008), as good as the day it was bought and with sound far better inbuilt sound than any that can be bought now!

Channel 4 HD is removed but left it in place for those who can/are wiling to afford Sky. Channel 4 pays millions for certain programmes yet kills this from Freesat, leaving it on the paid-for greed promoting Sky platform, ridding those less able to afford subscriptions of a quality programming source.

We are absolutely disgusted and as watching in HD is something we primarily look for, as long as the programming is of a required genre, we will now be disregarding Channel 4 in the Channel Guide, unless desperate.

I can not express any further how disgusted we are at this regressive action and shame on a service we had grown to respect.

FrasNM's 3 posts

Channel 4 HD first appeared on Freesat on 19 Apr 2011 as the only service on 12606.65 V 27500 3/4 DVB-S2 QPSK.

I don't have a record of the Channel 4 HD bitrate but the transport stream bitrate was 40.906 Mbps.

The excess bitrate over that used by Channel 4 HD was wasted in transmitting what are called Null Packets.

That state continued until the transponder move on 21 Nov 2011 to 11126.50 V 22000 2/3 DVB-S2 8PSK, again as the sole service.

Transport stream bitrate was 42.584 Mbps.

On the 28 Mar 2012, a modulation change to 11126.50 V 22000 5/6 DVB-S QPSK occurred in preparation for the arrival of 4seven.

Transport stream bitrate was now 33.791 Mbps.

On 29 Mar 2012, the precursor of 4seven appeared on the transponder and there has been no change since in terms of occupancy.


Video Bitrate (Mbps) sampled at 33 <= dPCR <= 38 ms intervals over 15 seconds for 11126.50 V 22000 5/6 DVB-S QPSK (20/02/2018 21:43:06)
maximum | minimum | average | service_name
08.974 | 08.859 | 08.902 | Channel 4 HD
03.027 | 02.984 | 03.000 | 4seven
20.283 | 18.455 | 19.404 | Null Packets
03.418 | 01.609 | 02.485 | All Other Streams
33.791 | 33.790 | 33.791 | TS Bitrate


A rough calculation gives the amount of useless transmission - Null Packets - over the years as more than 500 terabytes.













js's 826 posts

FrasNM: OK, firstly its nobodies fault that they've pulled C4 on HD for now - but who knows. And while you prefer to watch in HD, your watching a programme. Would you give up your favourite show, just because you couldn't watch it in HD?

Next, while a TV at that time wouldn't have had a Freeview HD tuner, thats not difficult to add - a Manhattan HD box (about 40) would do it. Mine is a little slow on the EPG at the moment, and a PVR is probably more useful long term, but its a start.

MikeB's 2,579 posts

At present Channel 4 HD remains available in the OtherSat i.e. non-Freesat mode of your TV/box, suggesting it is their presence in the Freesat programme Guide that is what they are not willing to pay for.

FrasNM's 3 posts

To MikeB: If there is something else equally favoured being transmitted at the same time on an HD channel then yes we would now abandon the Channel 4 programme in favour of it.

However, as my post at 1036PM. I have now discovered it is still available in OtherSat/non-Freesat mode so for ourselves that's fine for now.

Please consider though that any experience of elderly relatives will illustrate how the addition of another piece of equipment required to be added to their TV can confuse and distress to the point they just can't remember the simplest action to make it's use un-stressful; The Humax Freesat box for example makes changing from Freesat to non-Freesat mode a multi-staged menu-driven procedure that, for example, my late-eighties Mother just can not remember. Of course they want it that way to pander to the Freesat deal to stop people watching outside the Freesat menu platform.

FrasNM's 3 posts
Friday, 23 February 2018

FrasNM: 'If there is something else equally favoured being transmitted at the same time on an HD channel then yes we would now abandon the Channel 4 programme in favour of it. '

So you would rather watch something else on another channel, because its in HD, rather than watch what you really want to, even though its not in HD?

I know thanks to streaming you can get the HD version later on, but even so, it does seem like your cutting off your nose to spite your face. Just watch the programme you want to watch, when you want to watch it. Watching is SD isn't the end of the world.

MikeB's 2,579 posts

hi,this is typical behaviour promoted by many companies these days,money is wasted on yachts,million pound houses and excess lifestyles

nmugford's 120 posts

The Spanish connection.
I can appreciate what you say about C4's advertisers being in the UK so they are not interested in us in Spain, but having moved the footprint North have they considered that there are considerably less viewers in Iceland and Greenland than Spain and if I am perfectly honest I have never been influenced by a TV advert to rush out and buy something and most come in so loud I just reach for the mute button!!!
No knowing about how all these things work I think there must be some other reasoning why the footprint was shifted. From where I am sitting I can see no reason for doing it.
My installer also said that power has been reduced, again, I ask why? Do users of a satellite pay on the basis of power consumed?
Is there any chance of ever getting my missing channels back and can anyone suggest what I could try. I always used to enjoy the Quest and Yesterday programmes and mourn their passing.

Michael's 7 posts

Michael: 'but having moved the footprint North have they considered that there are considerably less viewers in Iceland and Greenland than Spain '

There are also far less non-paying customers. As far as they are concerned, you are getting coverage, and your not paying for it.

MikeB's 2,579 posts
Select more comments
Your comment please