Channel 4 abandons Freesat HD in TWO DAYS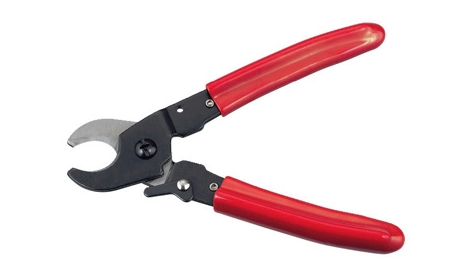 Brian Butterworth
published on
UK Free TV
With only two days' notice, Channel 4 is abandoning Freesat.
Channel 4 HD has been on air for over a decade, but it seems that they no longer need to broadcast to the whole of the UK public.
Channel 4 is a public service broadcasting channel that pays for the programs it broadcasts using the in-show ad-breaks.
However, it seems that it can fork out £75 million to steal The Great British Bake Off from the BBC but can't afford to show the channel in HD to Freesat users.
Which is a shame, as High Definition channel has always been part of the Freesat HD line up.
It's interesting to note that the channel still will be shown to Sky viewers in HD, and will also continue Freeview HD.
Perhaps we have reached "peak television"? Perhaps Channel 4 is so undermined by Netflix and Amazon it can't afford to broadcast itself properly anymore?
But surely If a public service channel can pay out £2.5m a year to four members of the management team each year, it is shocking that it can abandon Freesat HD viewers.
Comments
Tuesday, 27 February 2018

Hi,
I've been called a lot of things in my life bit I have never been spillage before!!

Their attitude seems a bit petty to me but what can I do about it? I hear that Iceland can be quite nice.

Michael's 7 posts

From Ofcom...

"Thank for contacting Ofcom regarding Channel 4 withdrawing their service from Freesat.

The General Conditions of Channel 4's licence require Channel Four Television Corporation to ensure that the Channel 4 Service is at all times offered as available to be broadcast or distributed by means of every Appropriate Network (via a network through which a significant number of users receive television programmes - see Section 272(7) of the Communications Act). Further information about this is available in Part 2 (1A) on page 7 of the Attachment to Variation Number 18 of the Channel 4 Licence. This licence condition stems from sections 272 and 273 of the Communication Act which relates to the must-offer obligations for Public Service Broadcasters.

In the case of Freesat, the main Channel 4 service is still being shown on that platform. The HD version of Channel 4 and the All 4 service, which have been removed, are not subject to the same 'must-offer' requirements. We are therefore unable to pursue this matter any further."

Briantist's 38,907 posts

What a disgrace this is that Ch4 is stopping it's FreesatHD service. It can afford to pay over the odds to steal programmes from the BBC, but it cannot maintain an HD service on one of the main television platforms in the UK, I hope they suffer advertising losses for this, it's what they deserve, or is there a darker side to this, do they want us to start paying for the HD version on SKY?

Bill McDonald's 40 posts

Michael: There isn't much you can do - its all about business. I suspect there might be a local supplier of that programming, who will want to charge you for it. Which is probably why they changed the footprint...

MikeB's 2,579 posts
Friday, 2 March 2018

Why were we told that in 2012 when we went "Digital"there would be no more problems from interfearance on terrestial tv,why do i have problems when the weather is either windy or cold? Normaly we have no problems but when the weather is poor,i have no end of channels with poor or no reception!!!!! Again we were fed duff info and had to pay out money to get a poorer service!!!!! NOT HAPPY to say the least.

Gordon's 5 posts

Gordon: The only thing thats changed is that the signal used to be analogue, and now its digital. Nothing else really has. If you getting problems, then the most likely problem is your system - check for water getting into connections, etc.

MikeB's 2,579 posts
Monday, 5 March 2018

Thanks for the advice guys about getting a set top box. The models you suggest would give me HD but my HUMAX Freesat box is also a PVR. To replace that with a Freeview HD PVR is going to cost me around 200 so with my TV now several years old, and definitely not Smart, I'd be daft to spend that sort of money. Not to mention that I have quite a few recordings on my HUMAX that I don't want to lose so I'd have to keep that as well.

Rega's 7 posts

Rega: All we've pointed out is that if you want to watch C4 in HD, then you cannot watch it through your Freesat box (which is fine for everything else).

The Manhattan box is less than forty quid, will allow you to watch C4 in HD and if you hook it up via ethernet to your router, you will get Iplayer, thus making your TV a bit smart.

You dont have to throw anything away, just add a box. Of course if you are happy to just stream C4 in HD, you could go for any number of streamers, such as the Amazon Firestick, which is also less than 40 - and I can talk to mine!

MikeB's 2,579 posts

Thanks MikeB. All I want to do is to be able to record F1 in HD. The Manhattan box won't do that and I don't think I could connect it to my PVR (and finding space for another box wouldn't be easy). I don't know anything about streamers but I doubt if they'll facilitate that either.

Rega's 7 posts
Tuesday, 6 March 2018

Rega: If you want to record, then yes, your going to have to buy another box, and it wont be cheap.

MikeB's 2,579 posts
Select more comments
Your comment please