20 Freeview HD TV channels to close March/June 2019 in Cornwall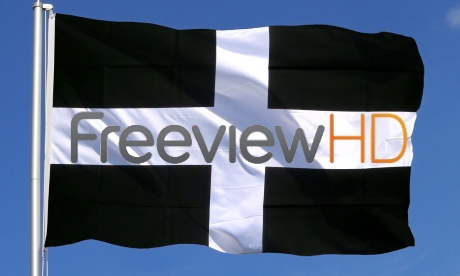 Brian Butterworth
published on
UK Free TV
The following TV channels will stop being broadcast on Freeview in Cornwall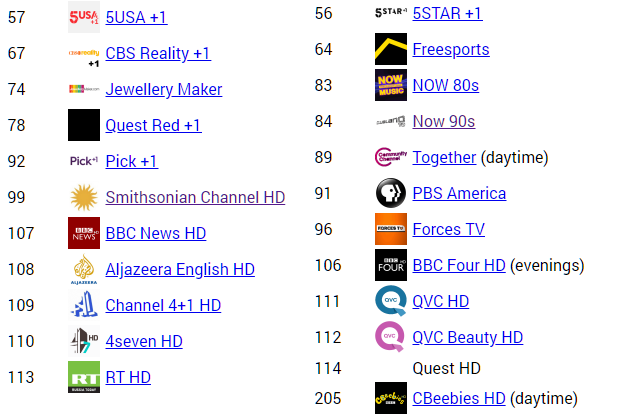 This is because the com7 and com8 services will stop broadcasting from:
The Redruth transmitter didn't carry com7 and com8. Viewers in Ivybridge will get the com4, com5 and com6 from 10 April 2019.
Homes in Cornwall who want to watch these channels will find most of them on Freesat.
The following PSB3 Freeview HD channels will continue:
I understand that com7 and com8 will be removed from UK-wide broadcast as soon as the 5G mobile phone services start, which could be as early as 21 June 2020.
However, until the mobile broadband companies actually need the frequencies for the "5G Supplemental Downlink" (MCFN-SDL) service, com7 and com8 are expected to continue on a month-by-month license. See Ofcom: Award of the 700 MHz and 3.6-3.8 GHz spectrum bands
Comments
Monday, 29 April 2019

meirin jenkins: Talking Pictures is broadcast on the COM6 multiplex which is not closing or loosing any coverage.

StevensOnln1's 2,563 posts
Tuesday, 4 June 2019

Beacon hill is devon, not cornwall.

Luke Monroe's 1 post
Monday, 1 July 2019

True Entertainment and True Movies have supposed to have moved to Channels 48 & 50 respectively but although I have re-tuned my TV these channels are showing as invalid. Does this mean that I will no longer be able to receive channels in Cornwall, where I live?

Kenneth Hodges's 1 post

Kenneth Hodges: True Entertainment and True Movies have moved to the local TV multiplex, using spare capacity in areas where a local TV station is broadcast on either LCN 7 or 8. No such local TV stations exist anywhere in Cornwall.

StevensOnln1's 2,563 posts
Select more comments
Your comment please