STV HD
STV in High Definition
Main TV standard-definiton channels
How to Watch: STV HD
Below is a list of all the television and radio channels that you can watch in the UK using one of the free services: DAB (for radio), Freeview, Sky No Card - Sky without a viewing card (Freesat from Sky (or fSfS)) and Freesat.. Where a channel can be watched for free, the channel number is listed below. In addition, if you can watch (or listen) immediately online, press the button in the "web" column.

As some channels are exclusive to one service alone, you may need to get receive more than one service to get all the channels you want. The coverage for Freeview differs too - those channels not provided by the public service "Freeview Light" transmitters the current coverage shown thus

(54%)

, taken from Connected Nations Report 2017: Data analysis' Key: wb_sunny daytime; watch_later nighttime; account_box funded from the TV License; flags show Freeview channel limits.
High definition channels
Regional content
: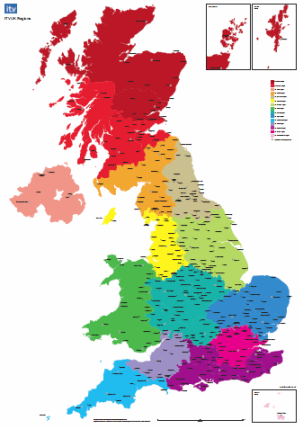 Channel 3 network for adverts and regional news. See
ITV, UTV and STV regions - overview map - interactive maps
. .
media.info
: For full details of broadcaster contacts, see the
media.info STV HD page
.
Official site
: See the
STV HD website
.
From Wikipedia
: The brand was adopted on Tuesday 30 May 2006 replacing both franchises' identities. Both licensees are owned by STV Group plc. On a network scale, one of STV's most famous exports is the long-running crime drama Taggart, set in Glasgow. - en.wikipedia.org
read more about STV HD on wikipedia
(summary by
Clipped
).
Freeview multiplex
: STV HD is on
multiplex PSB3
in
.
Comments
Sunday, 11 November 2012

STVHd is not available on sky or freesat epg s

James Blair's 1 post

James Blair : It is currently only as yet available by inputing the parameters manually when using an FTA or "Freesat" receiver in non "Freesat" mode - renaming and saving the channel. You would need to check the process of adding with a SKY receiver. It's been this way for a while now. Perhaps Brian, or some of the other regular contributors here might have more info to offer on when inclusion on the SKY, Freesat EPG's will be confirmed.

Les Nicol's 991 posts

Les Nicol: James - My apologies - You only need to rename and save - the parameters are already set up, but the channel is listed numerically rather than name listed - so once identified simply proceed as mentioned.

Les Nicol's 991 posts
Thursday, 27 February 2014

STV HD appears to be no longer transmitted from 28,2° East, having left its frequency of 10,936 GHz Vertical on February 17th, 2014.

I do not know why it is shewn as being on the SKY or Freesat EPG since it will not appear there until at least April 2014.

Corin's 91 posts

And another thing, the link give above to STV HD on the STV Website is *broken*

http://www.stv.tv/stvhd/

404 Page Not Found
The page you requested was not found.

Corin's 91 posts

Postings on some other satellite forum sites are suggesting that STV HD may not be transmitted again from 28,2 East until testing begins for the addition of the service to the Freesat EPG and Sky EPG addit in April 2014.

The loss of the STV HD program stream could result in a loss of revenue for STV because viewers wanting to watch ITV networked shows in HD will tune to UTV HD or one of the four ITV HD "regional" services, a habit which STV should surely not want to encourage?

Or maybe the bean counters at STV have esitimated that by not having to pay for transmissions on SES Astra between February 17th (?) and sometime in April, they will break even or even save money?

They are of course still paying for the BISS encrypted transmission on 11,495 GHz Vertical from Intelsat 907 at 27.5° West.

Corin's 91 posts

And for the record, the earliest date and time that anybody appears to have noticed that STV HD had gone black from 28,2 East was not February 17th, but 5 days earlier at 13:31h on February, 12th, 2014.

Corin's 91 posts

Corin: The version on the Intelsat 907 is the back-up feed for Freeview.

Briantist's 38,899 posts
Thursday, 12 June 2014

How do i get stv hd on bt vision. I get bbc 1 & 2
and channel 4 but not stv.

a.Stewart's 1 post
Wednesday, 6 August 2014

I had no trouble viewing and recording last nights fascinating debate. Easy to tune in once you select the non Freesat made on your satellite tuner..
Why the censorship so only those in Scotland are supposed to see it. What are the other UK broadcasters afraid of? The effects of a yes vote on the rest of UK would be momentous.we see long speeches from overseas politicians, why this so different.

Tim's 1 post
Select more comments
Your comment please