UK Free TV shows the coverage area for a radio transmitter as a coloured overlay (orange for FM, other colours for DAB) on the grey map. We have computed the coverage by combining the terrain with the official radiation pattern. A single click will select the transmitter to view the coverage for a single site, and a double click goes to a page showing full details. Click on the buttons in the right-hand corner of the map to choose from different frequencies (or multiplexes for DAB).
multiplexes
Mid & West Wales
NE Wales W Chesh
North West Wales
North West Wales
Swansea SW Wales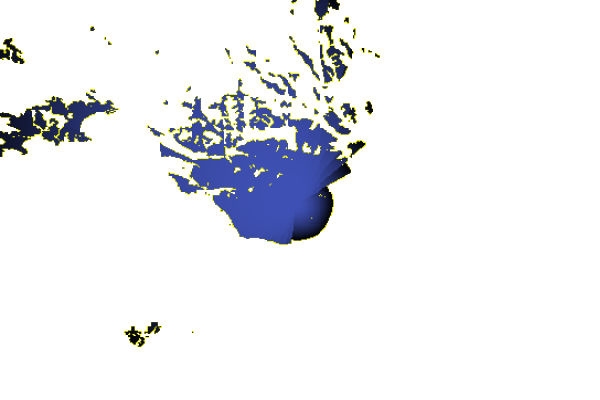 Masts transmitting
Mid & West Wales

multiplexCarmelGreenhillKilvey HillPresely
Masts transmitting
NE Wales W Chesh

multiplexMoel y ParcSt Johns BeaconWrexham Rhos
Masts transmitting
North West Wales

multiplexArfon
Masts transmitting
North West Wales

multiplexConway
Masts transmitting
Swansea SW Wales

multiplexCarmarthenCarmelKilvey HillMynydd SylenSt Hilary
Comments
Sunday, 22 March 2015

When will there be full DAB coverage in Bude, Cornwall?

John Ricketts's 4 posts
Monday, 23 March 2015

John Ricketts: The BBC national mux will be in Bude by the end of 2015, the Cornwall mux will be there by September 2016. There are no precise dates unfortunately, but Ofcom have now approved the Expansion Plan proposals so this gives the green light to the local DAB transmitter build-out :

Ofcom | Requests to change local radio multiplex frequencies and areas: Statement

Mark's 1 post
Thursday, 9 September 2021
D
Dr N H Chamberlain
3:27 PM

Why is the DAB signal for Radio Cymru in SE Monmouthshire often so bad?

Dr N H Chamberlain's 1 post

Dr N H Chamberlain:

I'm afraid you'll need to provide a full postcode for us to provide you further guidance on that. There are a number of transmitters providing coverage of the "SE Wales" multiplex carrying BBC Radio Cymru on Block 12C: 227.360 MHz which is operated by NOW Digital.

Chris.SE's 3,344 posts
Your comment please