Sandy Heath (Central Bedfordshire, England) DAB transmitter
Are there any planned engineering works or unexpected transmitter faults on the Sandy Heath (Central Bedfordshire, England) mast?
Sandy Heath transmitter - Sandy Heath transmitter: Possible effect on TV reception week commencing 04/12/2023 Pixelation or flickering on some or all channels
UK Free TV shows the coverage area for a radio transmitter as a coloured overlay (orange for FM, other colours for DAB) on the grey map. We have computed the coverage by combining the terrain with the official radiation pattern. A single click will select the transmitter to view the coverage for a single site, and a double click goes to a page showing full details. Click on the buttons in the right-hand corner of the map to choose from different frequencies (or multiplexes for DAB).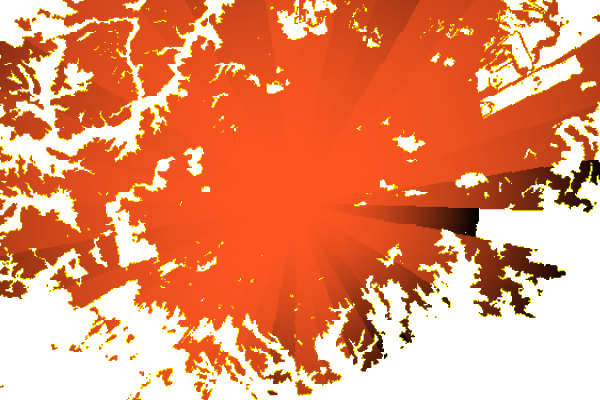 Local transmitter maps
Sandy Heath Freeview
Sandy Heath DAB
Sandy Heath AM/FM
Sandy Heath TV region
BBC Cambridge
Anglia (West micro region)
Comments
Monday, 5 December 2011

Why has the number of tuneable channels reduced from 108 down to 89?

Mr S Gibson's 1 post
Wednesday, 7 December 2011

Mr S Gibson: Please see Freeview reception has changed? | ukfree.tv - independent free digital TV advice .

Briantist's 38,905 posts
Monday, 4 February 2013
N
nevillebreakspear
3:51 AM

beds herts and bucks sending a test signal on10d from the sandy heath dab transmitter apparently named pop up radio hbb and northants

nevillebreakspear's 11 posts
Thursday, 5 May 2016

I should have said that I live about 8 miles west of Cambridge. Sorry. I can see that the Cambridge D1 national is at lower power, but I should surely get the Sandy heath signal as I drive around the area.

Ian Hildrew's 3 posts
Tuesday, 22 August 2017

i am in harlow c,m195rz i cannot recieve freeview hd channels eg talking pictures 81, local engineer tells me cm19 area cannot recieve hd frequentcy

grorge reynolds's 2 posts

grorge reynolds: The coverage prediction for your postcode shows that reception of COM7 and COM8 (which carry the channels you are referring to) from the Sandy Heath transmitter is weak at your location. Crystal Palace would give better coverage for COM7 & COM8, but your aerial would need to be turned around and you would get BBC/ITV London news rather than Anglia.

StevensOnln1's 3,567 posts
Wednesday, 2 May 2018

Why,with Freeview from Sandy Heath ,is there no constant signal. One example ,watching BBC1,there is a constance signal strength, but I switch to Channel 25 and find either no signal or it is intermittent,switch back to BBC and it's fine

JULIAN HICKS's 4 posts

JULIAN HICKS: The output power from the transmitter is at a constant level, it does not vary. You need to check for problems with your aerial system, start by checking for any loose or damaged cables or connections behind your TV and work your way back towards the aerial as far as you can safely access.

StevensOnln1's 3,567 posts
Wednesday, 11 July 2018

I can't get com8 channels including BBC 4 HD. Lost them a few days ago.


Myrvin's 7 posts

Myrvin: Have you checked for any loose or damaged cables or connections behind your TV? With the current hot weather, some parts of the country are suffering with interference from distant transmitters which are not normally able to be received. Do not attempt to retune.

StevensOnln1's 3,567 posts
Select more comments
Your comment please