Saorview on the Three Rock transmitter

Brian Butterworth first published this on - UK Free TV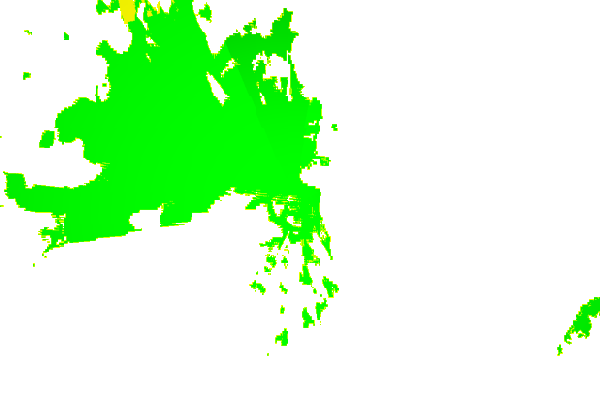 The symbol shows the location of the Three Rock transmitter. The bright green areas shown where the signal from this transmitter is strong, dark green areas are poorer signals. Those parts shown in yellow may have interference on the same frequency from other masts.
This transmitter has no current reported problems
The BBC and Digital UK report there are no faults or engineering work on the Three Rock transmitter.


_______
Which Saorview channels does the Three Rock transmitter broadcast?
If you have any kind of Saorview fault, follow this
Saorview reset procedure
first.
Digital television services are broadcast on a multiplexes (or Mux) where many stations occupy a single broadcast frequency, as shown below.
DTG-1003
64QAM 8K 2/3 24.1Mb/s DVB-T MPEG4
H/V: aerial position (horizontal or vertical)
How will the Three Rock transmission frequencies change over time?
1984-97
1997-98
1998-2012
2012-13
2013-18
2013-17

-

A

B

C/D

E

K

T

VHF

A

B

C/D

E

K

T

VHF

A

B

C/D

E

K

T

VHF

A

K

T

A

K

T

A

K

T

A

K

T

C30
SV1
SV1
SV1
SV1
C33
SV2
SV2
SV2
SV2
tv_off Being removed from Freeview (for 5G use) after November 2020 - more
Table shows multiplexes names see this article;
green background for transmission frequencies
Notes:
+
and
-
denote 166kHz offset;
aerial group
are shown as
A
B
C/D
E
K
W
T
waves
denotes analogue; digital switchover was 1 Jan 12 and 1 Jan 12.
How do the old analogue and currrent digital signal levels compare?
Comments
Friday, 14 December 2012

Emlyn from wales
Test Transmission of Saorview 2 have resumed
Receiving strong signal here on the Lleyn Penninsula ch 26 from Mount Leinster ch 33 Three Rock and ch 58 Kippure. 6 SD and 1 HD tv test card on each Multiplex.Mount Leinster is incredibly strong and works with an indoor aerial.

Emlyn Jones's 3 posts
Monday, 4 February 2013

Just a note to say that http://www.comreg.ie/_fil…xlsx says SV2 broadcasts on both C33 and C58.

Briantist's 38,846 posts
Monday, 29 September 2014

Will bbc one work in in ireland I hop one day Irish free view
Let know thank you

Eddie Gallagher's 1 post
Select more comments
Your comment please