East Yorkshire and Lincolnshire switchover "ends"

Brian Butterworth published on UK Free TV
Viewers in East Yorkshire and Lincolnshire that use the Belmont or Olivers Mount transmitters and their relays will have no analogue television from Wednesday 17th August 2011. Unless you use cable or satellite to watch television, if you don't use a Freeview box or set, your screen will be blank.

Most people need only perform a "full retune" on their Freeview box or TV, but it would be impossible with 747,300 homes covered by the transmitters, for no-one to have a problem.




From Wednesday 17th August 2011 you MUST have a digital television device to watch TV. If you do not have a digital receiver, from Wednesday will have a blank screen.

Do not expect a terrestrial television service from midnight until 6am - or a late as lunchtime on relay transmitters.


Switchover help scheme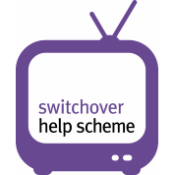 If you are over 75, get (or could get) Disability Living Allowance, Attendance Allowance, Constant Attendance Allowance or mobility supplement; or have lived in a care home for six months or more; or are registered blind or partially sighted and need assistance, please see
The Switchover Help Scheme
.

Cable and satellite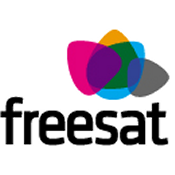 Cable (Virgin Media) and satellite (
Sky
,
Freesat
,
fSfS
) viewers are not affected by the changes. Remember, however, that you may be using analogue TV to watch on a second or third set and it might need a Freeview box.
Existing "full" Freeview users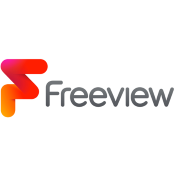 If you already use Freeview, and can receive all the
channels
now, check your TV or box is not listed here -
TVs and boxes that do not support the 8k-mode
. If it is, you will need a new Freeview box.
If you are not on the list, you should
scan
your box from around 6am.
When you now rescan, you MUST do a "first time installation" or "factory reset" scan (sometimes called "shipping state"), not a simple "add channels"
. Do the procedure you did on September 30th 2009.
If you can't recall what this was, please see
generic clear and rescan procedure
.
If you scanned during the first phase of
switchover
on Wednesday 3rd August 2011 - you will have to do it again on Wednesday 17th August 2011.
Restrictions on Arqiva A and Arqiva B multiplexes at Waltham
Arqiva A and Arqiva B not launch at full
power
, but will only get a 3dB power increase from the old
Multiplex
C and D levels. The switchover finally ends for
Waltham
on 23 November when these two multiplexes increase to 100kW - this date is when
C53
and
C60
stop clashing with the
Tacolneston
transmitter
.
Using Freeview with Windows Vista
Please see
Switch over and PC-based systems
because you need some
updates
for your system to work.
Boosters and amplifiers
If you live close to the transmitter, you may have to disconnect any "boosters" from your
aerial
system.
The new, more powerful digital signals may overload any amplifiers and result in no reception!
When looking for them include a check for distribution amplifiers,
loft
boxes, set back amplifiers, bypass Amplifiers, hidden
masthead
amps in a loft space and any dodgy active splitters.
Homes without Freeview now have Freeview Light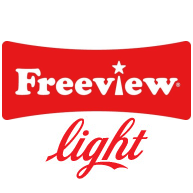 If you had no Freeview service before, you will have the BBC channels digitally from Wednesday 3rd August 2011. This is a single multiplex of the BBC channels (radio, television and text) for most people.
However, if you were on the fringes of
reception
from one of the main
Freeview transmitters
, you will now get all the Freeview channels.
If you didn't get this limited Freeview service on 3rd August 2011 then you may need a new aerial.
If you are served by a public service (relay) transmitter -
Grimsby
(by noon),
Hunmanby
(9am),
Lincoln Central
(by 9am) or
Weaverthorpe
(by 6am) relay transmitters - you now need, from lunchtime on 17th August 2011 to rescan, and you will get a second Multiplex with ITV 1,
ITV 2
, ITV 1 +1,
Channel 4
,
Channel 5
, Channel 4+1, E4 and
More4
. And that's your lot if you have a
standard
Freeview
receiver
, see
Freeview retune - poor public service transmitters
.
You may wish to
install
Freesat for more channels, see
Compare Freeview Light and Freesat TV
.
Everyone who has
digital
-only terrestrial TV now has the ability to receive
Freeview HD
, see below.
Digital regional overlap
The old analogue TV signals provided lots of nations and regions for the public service channels, and these have large areas of overlap.
The old low power digital TV signals were at very low levels and reception of signals from more than one transmitter was a rare event.
All Freeview boxes automatically scan the available broadcast frequencies looking for channels, and they do this from
C21
to C69. Most older Freeview boxes will, if a duplicate version of a channel is found whilst scanning, such as another BBC One
region
, placed it in the 800-899 channel range.
Some of the latest Freeview boxes will
pick
the strongest signals for the "primary" number positions, and some will detect the different regions providing a choice when you perform a "scan for channels".
The 800-899 is easy to access by pressing CH- from 1, and in most programme guides is just a single scroll up.
Freeview HD
Freeview HD will start on Wednesday 17th August 2011 from Belmont, Olivers Mount and all the relay transmitters. You will need a Freeview HD - DVB-T2 receiver to watch the channels.
An HD TV set with Freeview is not enough
.
Comments
Wednesday, 17 August 2011
J
Jim J (NG14 6**)
3:03 AM
Nottingham

Belmont, Mux BBCA (Ch 22), D3&4 (Ch 25), BBCB (Ch.28, HD) and SDN (Ch.30) have all been on-air since just before 2 a.m.

Not sure about Arquiva A (Ch.53) and B (Ch.60) as I'm using a Group A aerial.

Jim J (NG14 6**)'s 10 posts
Jim's:
map
J's Freeview map
terrain
J's terrain plot
waves
J's frequency data
J's Freeview Detailed Coverage

Jim J (NG14 6**): You possibly wont receive them very well anyway in your area, as these two channels are remaining on low power(4Kw) until November 23rd.

(Digital UK's trade view shows no reception being possible on them!)

jb38's 7,179 posts

Instead of new equipment users can use TVCatchup - Never Miss A Show Again on their Laptop, PC, iPhone, iPad or Android - its free.

Shameless advertising ~ TVC_H4U

Adam's 1 post

Adam: there is a panel of icons to the right...

Briantist's 38,899 posts

Everything working OK here in East Yorkshire. Freeview HD looking pretty good too in 1080i/50Hz. I had expected 1080p/25hz but I would imagimne the lower temporal resolution might not be good for sports. I like the colour rendering in HD, reds especially are less "fizzy" and more natural.
No complaints so far.

Steve's 59 posts
J
Jim J (NG14 6**)
12:57 PM
Nottingham

jb38: Thanks for your info. The lack of Arquiva A and B muxes from Belmont doesn't worry me, because I already receive their equivalents on channels 42 and 45 (with a Group C/D aerial) from Waltham.
Hopefully, things will stay the same when they move to channels 56 and 57 on Aug. 31.

Thanks again.

Jim J (NG14 6**)'s 10 posts
Jim's:
map
J's Freeview map
terrain
J's terrain plot
waves
J's frequency data
J's Freeview Detailed Coverage

Steve: The BBC HD channels automatically switch on a frame-by-frame basis between 1080i and 1080p depending on the type of material the encoder finds in the source.

Briantist's 38,899 posts
Thursday, 18 August 2011
V
victor michael minta
8:01 AM
Sleaford

on the 17th i rescaned my free view box and recieved all the channells perfectlly , this morning the 18th i have fracmented pictures on all bbc channell why is this happening please help ?

victor michael minta's 2 posts
victor's:
map
V's Freeview map
terrain
V's terrain plot
waves
V's frequency data
V's Freeview Detailed Coverage
Friday, 19 August 2011
K
Ken (NG34 8**)
9:08 AM
Sleaford

Switchover went well. However, I now live in South Lincs but hail from East Yorkshire. I would like to watch the Hull version of Look North on Freeview but can't find it. Is that to be expected or can I manually retune to it and if so how?

Ken (NG34 8**)'s 1 post
Ken's:
map
K's Freeview map
terrain
K's terrain plot
waves
K's frequency data
K's Freeview Detailed Coverage
Select more comments
Your comment please