Sheffield and Chesterfield transmitter switchover "ends"

Brian Butterworth published on UK Free TV
Viewers in South Yorkshire and Chesterfield that use the Sheffield and Chesterfield full-service Freeview transmitters (and their relays) will have no analogue television from Wednesday 24th August 2011. Unless you use cable or satellite to watch television, if you don't use a Freeview box or set, your screen will be blank.

Most people need only perform a "full retune" on their Freeview box or TV, but it would be impossible with 157,800 homes covered by the transmitters, for no-one to have a problem. In particular the ArqB multiplexes at Sheffield and SDN, ArqA and ArqB multiplexes at Chesterfield will be at restricted power for several weeks after the "end" of switchover - see below.




From Wednesday 24th August 2011 you MUST have a digital television device to watch TV. If you do not have a digital receiver, from Wednesday will have a blank screen.

Do not expect a terrestrial television service from midnight until 6am - or a late as lunchtime on relay transmitters.


Switchover help scheme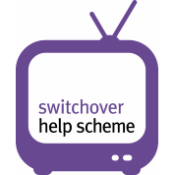 If you are over 75, get (or could get) Disability Living Allowance, Attendance Allowance, Constant Attendance Allowance or mobility supplement; or have lived in a care home for six months or more; or are registered blind or partially sighted and need assistance, please see
The Switchover Help Scheme
.
Cable and satellite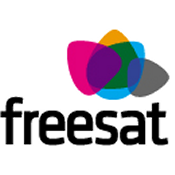 Cable (Virgin Media) and satellite (
Sky
,
Freesat
,
fSfS
) viewers are not affected by the changes. Remember, however, that you may be using analogue TV to watch on a second or third set and it might need a Freeview box.
Existing "full" Freeview users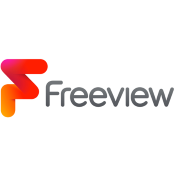 If you already use Freeview, and can receive all the
channels
now, check your TV or box is not listed here -
TVs and boxes that do not support the 8k-mode
. If it is, you will need a new Freeview box.
If you are not on the list, you should
scan
your box from around 6am.
When you now rescan, you MUST do a "first time installation" or "factory reset" scan (sometimes called "shipping state"), not a simple "add channels"
. Do the procedure you did on September 30th 2009.
If you can't recall what this was, please see
generic clear and rescan procedure
.
If you scanned during the first phase of switchover on Wednesday 10th August 2011 - you will have to do it again on Wednesday 24th August 2011.
Restrictions on SDN, Arqiva A and Arqiva B multiplexes at Sheffield an Chesterfield
At Sheffield, the ArqB
multiplex
will operate on
C63
on 24th August 2011, and will move to the final position,
C49
, and power level on 28th September 2011, when C49 stops being used for
Channel 5
analogue on the
Oxford
transmitter
.
At Chesterfield, SDN ArqA and ArqB are restricted to only 40W
output
until 12th October 2011 when it becomes 400W.
Using Freeview with Windows Vista
Please see
Switch over and PC-based systems
because you need some
updates
for your system to work.
Boosters and amplifiers
If you live close to the transmitter, you may have to disconnect any "boosters" from your
aerial
system.
The new, more powerful digital signals may overload any amplifiers and result in no reception!
When looking for them include a check for distribution amplifiers,
loft
boxes, set back amplifiers, bypass Amplifiers, hidden
masthead
amps in a loft space and any dodgy active splitters.
Homes without Freeview now have Freeview Light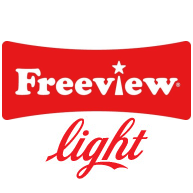 If you had no Freeview service before, you will have the BBC channels digitally from Wednesday 10th August 2011. This is a single multiplex of the BBC channels (radio, television and text) for most people.
However, if you were on the fringes of
reception
from one of the main Freeview transmitters, you will now get all the Freeview channels.
If you didn't get this limited Freeview service on 10th August 2011 then you may need a new aerial.
If you are served by a public service (relay) transmitter -
Brockwell
(9am),
Dronfield
(noon),
Hasland
(noon) or
Totley Rise
(9am) transmitters - you now need, from around lunchtime on 24th August 2011 to rescan, and you will get a second Multiplex with ITV 1,
ITV 2
, ITV 1 +1,
Channel 4
, Channel 5, Channel 4+1, E4 and
More4
. And that's your lot if you have a
standard
Freeview
receiver
, see
Freeview retune - poor public service transmitters
.
You may wish to
install
Freesat for more channels, see
Compare Freeview Light and Freesat TV
.
Everyone who has
digital
-only terrestrial TV now has the ability to receive
Freeview HD
, see below.
Digital regional overlap
The old analogue TV signals provided lots of nations and regions for the public service channels, and these have large areas of overlap.
The old low power digital TV signals were at very low levels and reception of signals from more than one transmitter was a rare event.
All Freeview boxes automatically scan the available broadcast frequencies looking for channels, and they do this from
C21
to C69. Older Freeview boxes will, if a duplicate version of a channel is found whilst scanning, such as another BBC One
region
, placed it in the 800-899 channel range.
Some of the latest Freeview boxes will
pick
the strongest signals for the "primary" number positions, and some will detect the different regions providing a choice when you perform a "scan for channels".
The 800-899 is easy to access by pressing CH- from 1, and in most programme guides is just a single scroll up.
Freeview HD
Freeview HD will start on Wednesday 24th August 2011 from Sheffield, Chesterfield and all the relay transmitters. You will need a Freeview HD - DVB-T2 receiver to watch the channels.
An HD TV set with Freeview is not enough
.
Comments
Tuesday, 23 August 2011

Tonight being tomorrow night. :)

Aubs's 4 posts

Aubs: No, tonight being tonight. There will be no analogue in the morning.

Briantist's 38,844 posts

"In particular the ArqA and ArqB multiplexes will be at restricted power for several weeks after the "end" of switchover - see below."

I think you cloned this from the Belmont page? At Sheffield, only ArqB is affected, while at Chesterfield, all three COM muxes are affected.

As for why Chesterfield is held back, it's really unlikely to be international clearance at only 400 watts. Chesterfield was included in the submissions to the Regional Radio Conference in Geneva in 2006, but it doesn't show an interaction with any other country. I suspect the block on running at full power is that Emley Moor will continue to use some of the frequencies for low-power DTT until 21 September.

There are a number of other retune events going on the following week, so many in fact, and across the country, that some are scheduled for the Tuesday (27th September) rather than Wednesday 28th. Some of Waltham's relays get a retune on the 5th of October and Derby gets HD for the first time. I can't see any other block on using 43/46/50 between the end of September and 12th of October so I assume it's just a resourcing issue, getting the staff to make the change.

Mike Dimmick's 2,486 posts

Mike Dimmick: It's not on the other page...

The Ofcom documentation says "Chesterfield ArqA and ArqB restricted to 40W until 12 October 2011", it makes no mention of SDN.

There are no UK switchover events between 28th September (Oxford end) and 9th November (Tacolneston), so quite why there should be a change in the power levels at Chesterfield on 12th October, I don't know.

Briantist's 38,844 posts

Mike Dimmick: Sorry, I should have said "main UK events" and put an "except Derby".

Briantist's 38,844 posts

Mike Dimmick: I've matched up the Chesterfield SDN to match the Digital UK page, rather than Ofcom.

Briantist's 38,844 posts

Briantist: Remember Waltham has a retune event on 12th October 2011.

KMJ,Derby's 1,811 posts

KMJ,Derby: Yes, it's a power up of SDN, there is no need to retune.

Briantist's 38,844 posts
Wednesday, 24 August 2011

"NEWS ALERT - ARQIVA

Date: 24 August 2011

Digital Switch Over completed for Sheffield and Chesterfield transmitter groups

Digital Switch Over for the Sheffield and Chesterfield transmitter groups in Yorkshire has been successfully implemented by Arqiva.

All six digital multiplexes are now being transmitted at high power from the Sheffield site at Crosspool, with its single dependent relay at Totley Rise carrying digital signals for the first time. At Chesterfield all PSB digital multiplexes are now at high power, along with its three dependent relays at Brockwell, Dronfield and Hasland.

In accordance with the transition plan, the Arqiva B commercial multiplex at Sheffield will move to its final DSO channel on 27 September 2011. At Chesterfield the SDN, Arqiva A and Arqiva B commercial multiplexes take final DSO powers from 12 October 2011.

Following the analogue switch-off for BBC Two on 10 August, the remaining analogue signals for BBC One, ITV1, Channel 4 and Channel 5 ceased by 00:35 on Wednesday 24 August. The new digital signals entered official service at Chesterfield from 04:30 and at Sheffield from 05:35, with the last of the relays completed by 14:44.

Arqiva is the transmission provider for all terrestrial TV and most radio services in the UK."

Briantist's 38,844 posts
Friday, 26 August 2011
D
David Manser
5:40 PM
Worksop

Retuned as directed but now get Look North from Grimsby. How do I get Look North Leeds which we have always had previousley.

David M
S80 4NQ
















David Manser's 1 post
Select more comments
Your comment please