Norfolk sees the end of analogue TV as high power digital starts

Brian Butterworth published on UK Free TV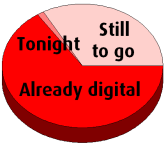 Tonight, the last
switchover
of 2011 will see the number of homes with digital-only
terrestrial
reception
in the UK goes up by 387,500 from 64.1% to 65.6%.
Viewers in the
Norfolk and North Suffolk area
who use the
Tacolneston
transmitter
(and 16
relay
transmitters) will have no
analogue
television from Wednesday 23rd November 2011. Unless you use
cable
or
satellite
to watch television, if you don't use a Freeview box or set, your screen will be blank.
Most people need only perform a "full retune" on their Freeview box or TV, but it would be impossible with 387,500 homes covered by the transmitters, for no-one to have a problem.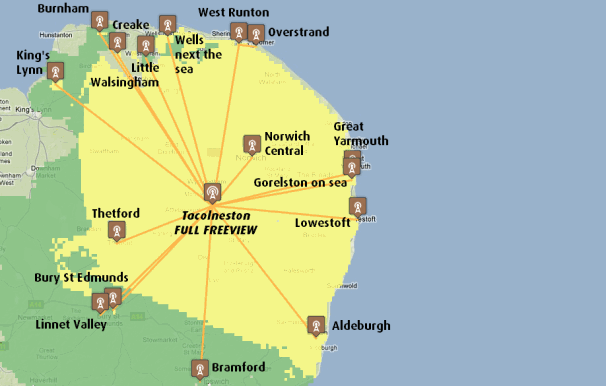 From Wednesday 23rd November 2011 you MUST have a digital television device to watch TV. If you do not have a digital receiver, from Wednesday will have a blank screen.
Do not expect a terrestrial television service from midnight until 6am - or a late as 3pm on relay transmitters (see below for timetable)
.
Switchover help scheme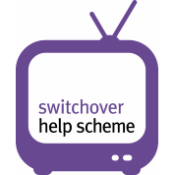 If you are over 75, get (or could get) Disability Living Allowance, Attendance Allowance, Constant Attendance Allowance or mobility supplement; or have lived in a care home for six months or more; or are registered blind or partially sighted and need assistance, please see
The Switchover Help Scheme
.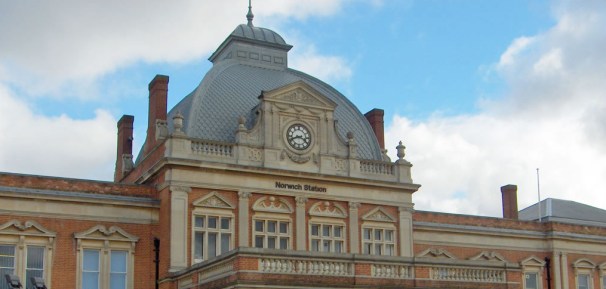 Cable and satellite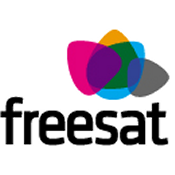 Cable (Virgin Media) and satellite (
Sky
,
Freesat
,
fSfS
) viewers are not affected by the changes. Remember, however, that you may be using analogue TV to watch on a second or third set and it might need a Freeview box.
Existing "full" Freeview users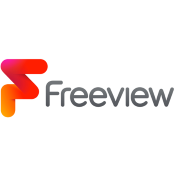 If you already use Freeview, and can receive all the
channels
now, check your TV or box is not listed here -
TVs and boxes that do not support the 8k-mode
. If it is, you will need a new Freeview box.
If you are not on the list, you should
scan
your box from around 6am.
When you now rescan, you MUST do a "first time installation" or "factory reset" scan (sometimes called "shipping state"), not a simple "add channels"
. Do the procedure you did on "national retune day", September 30th 2009, see
Freeview Retune - list of manuals
.
If you can't recall the procedure or find the manual, please see
generic clear and rescan procedure
.
If you scanned during the first phase of switchover on Wednesday 9th November 2011 - you will have to do it again on Wednesday 23rd November 2011.
Using Freeview with Windows Vista
Please see
Switch over and PC-based systems
because you need some
updates
for your system to work.
Boosters and amplifiers
If you live close to the transmitter, you may have to disconnect any "boosters" from your
aerial
system.
The new, more powerful digital signals may overload any amplifiers and result in no reception!
When looking for them include a check for distribution amplifiers,
loft
boxes, set back amplifiers, bypass Amplifiers, hidden
masthead
amps in a loft space and any dodgy active splitters.
For full details, see:
Freeview signals: too much of a good thing is bad for you
.
Homes without Freeview now have Freeview Light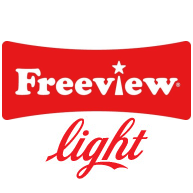 If you had no Freeview service before, you will have the BBC channels digitally from Wednesday 9th November 2011. This is a single
multiplex
of the BBC channels (radio, television and text) for most people.
However, if you were on the fringes of reception from one of the main
Freeview transmitters
, you will now get all the Freeview channels.
If you didn't get this limited Freeview service on 9th November 2011 then you may need a new aerial.
If you are served by a public service (relay) transmitter, which are:
Aldeburgh
at 10am,
Bramford
at 1pm,
Burnham
noon,
Bury St Edmunds
at 6am,
Creake
at 3pm,
Gorleston on Sea
at 2pm,
Great Yarmouth
(new transmitter) at 11am,
Kings Lynn
at 9am,
Linnet Valley
at noon,
Little Walsingham
at noon,
Lowestoft
(new transmitter) at 8am,
Norwich Central
at 9am,
Overstrand
noon,
Thetford
at 9am,
Wells next the Sea
at 9am or
West Runton
at 9am
...you now need, from around from 6am (unless shown otherwise) on 23rd November 2011 to rescan, and you will get a second Multiplex with ITV 1,
ITV 2
, ITV 1 +1,
Channel 4
,
Channel 5
, Channel 4+1, E4 and
More4
.
And that's your lot if you have a
standard
Freeview
receiver
, see
Freeview retune - poor public service transmitters
.
You may wish to
install
Freesat for more channels, see
Compare Freeview Light and Freesat TV
.
Everyone who has digital-only terrestrial TV now has the ability to receive
Freeview HD
, see below.
Digital regional overlap
The old analogue TV signals provided lots of nations and regions for the public service channels, and these have large areas of overlap.
The old low
power
digital TV signals were at very low levels and reception of signals from more than one transmitter was a rare event.
All Freeview boxes automatically scan the available broadcast frequencies looking for channels, and they do this from
C21
to C69. Older Freeview boxes will, if a duplicate version of a channel is found whilst scanning, such as another BBC One
region
, placed it in the 800-899 channel range.
Some of the latest Freeview boxes will pick the strongest signals for the "primary" number positions, and some will detect the different regions providing a choice when you perform a "scan for channels".
The 800-899 is easy to access by pressing CH- from 1, and in most programme guides is just a single scroll up.
For more details, see:
Digital Region Overlap
Freeview HD
Freeview HD will start on Wednesday 23rd November 2011 from Tacolneston and all 16 relay transmitters. You will need a Freeview HD - DVB-T2 receiver to watch the channels.
An HD "Ready" TV set with Freeview is not enough
.
Comments
Monday, 12 December 2011

Ann: Pleased to hear that all is OK now, but I did say in my original reply to your query (29th Nov) that an overly powerful signal could be a likely reason for your problem and to try an attenuator.

jb38's 7,179 posts
Monday, 19 December 2011
S
Shrimper
11:49 PM
Rayleigh

Mazbar: Thanks for your response, but as I recently become a State pensioner - I'm not shelling out for aerial men. My sky dish was erected by professionals, and has worked fine for years. My freeview aerial also was receiving Sudbury perfectly, until the Suffolk/Norfolk transmitter men meddled. Luckily the aerial pointing to Crystal Palace, that I fitted myself to our chimney ages ago, is still providing a 100% signal
As for the other posters' comments, my response is - if I ain't broke it, then I'm not paying to fix it!
All the tekky reasons for this transmitter "event", are summarised in a few words: The License paying consumers who have been shafted should bring this issue to the attention of their local MP!

Shrimper's 14 posts
Shrimper's:
map
S's Freeview map
terrain
S's terrain plot
waves
S's frequency data
S's Freeview Detailed Coverage
Monday, 14 May 2012

Norfolk reception is rubbish now. Half the channels disappeared after the switchover and they were fine before. Having spent £350 for new ariel's, dish, wiring and tuning this is definitely NOT an improvement. We event lose BBC1, 2, ITV, C4 and 5 during bad weather. Bring back analogue or stop treating Norfolk as the poor relation and deliver the same standard of service as you do to London.

G Thompson's 2 posts
Friday, 18 May 2012

G Thompson: It is impossible to help with your reception issues without knowing your full postcode. Norfolk has excellent digital TV coverage.

Briantist's 38,908 posts
Select more comments
Your comment please