Switchover starts in Berkshire and North Hampshire

Brian Butterworth published on UK Free TV
This week sees the first stage of the digital television switchover for 483,600 homes in Berkshire and North Hampshire.

From 6am Wednesday 8th February 2012, you must perform a "first time installation" retune (sometimes "Factory Reset" or "Shipping Condition") on your Freeview box or television set if you use the Hannington full service Freeview transmitter.

This is because the old low power "multiplex 1" BBC service (on C50) will be replaced by the high power BBCA multiplex on the old analogue BBC TWO frequency, C45.

On Wednesday 8th February 2012 if you use the Aldbourne (6am), Alton (9am), Chisbury (6am), Hemdean (9am), Hurstbourne Tarrant (6am), Lambourn (12:30pm), The Bournes (noon), Tidworth (9am) relay transmitters you will be able to receive the BBC Freeview services (with the exception of HD) for the first time, and you will no longer be able to view BBC TWO on analogue.





You MAY find that old equipment will no longer work - see TVs and boxes that do not support the 8k-mode

Another common problem at switchover is the increase in signal from 10/20kW to 50kW will overload amplifiers and over-the-top aerial installations. If this is the case you will have to remove the booster or amplifier from the system, or perhaps fit an attenuator if you have no amplification. - see Freeview signals: too much of a good thing is bad for you.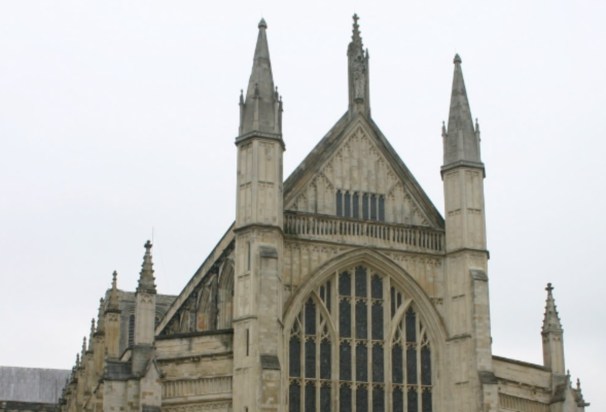 On Wednesday 22nd February 2012 will see the second stage of switchover, which provides the final Freeview configuration, including Freeview HD for all transmitters in this region.

On this date, you will need, once again, to do a "first time installation" as indicated above.

If you are over 75, you should already have been supplied new equipment by the Switchover Help Scheme.
Comments
Wednesday, 8 February 2012

Many thanks for comments. As far as I can tell from the map I am using the Hemdean relay aerial. I will try again later.

Also, has the signal now been boosted? - I have a a signal amplifier and have read that there could be a problem with a too strong signal.

Bill's 2 posts

Bill: Hemdean was expected to start broadcasting a digital service for the first time at 9am this morning. If you had Freeview before you would have been using the main transmitter, and yes, the signal for BBCA has been boosted.

Briantist's 38,899 posts

Message from Arqiva:

Arqiva is aware of low signal reception of the new BBC digital TV multiplex at Hannington since switchover earlier this morning. This is being looked into urgently. Analogue BBC1 and ITV1 may also be affected, especially in fringe areas or where indoor aerials are being used. Other digital and analogue TV services should not be affected.

The engineering can sometimes take all day and hopefully everything should have settled before the end of the afternoon.

So ... do not adjust your set!

Briantist's 38,899 posts

Retuned this morning. BBC1 is breaking up badly - just like it used to 2 years ago. Cannot watch BBC1 at all - maybe it will be OK after February 22nd but what is going on. Hannington has always been very poor in this area.

Nick's 2 posts

Briantist: There are several interesting comments from the trade on other forums confirming antenna phasing problems at the moment.

mrdtv's 321 posts

Nick: Please see my above comment about the note from Arqiva.

Briantist's 38,899 posts

mrdtv: Which is odd because the whole system had a full test some months ago... It could just be a configuration issue, or it could be a failed component somewhere in the system.

The panels that provide the broadcasts work together to provide a specific pattern of coverage, which is computed for each it from the required output. If this isn't right you get problems, there were some initial issues at Sutton Coldfield as I recall.

Briantist's 38,899 posts

Briantist: There has been a partial restoration of the analogue signal but no sign of BBCA in many areas. More after lunch.

mrdtv's 321 posts

mrdtv: I've just seen a post saying that BBCA is working correctly... I look forward to hearing more.

Briantist's 38,899 posts

mrdtv: Looking at the UK Free TV comments by location map | ukfree.tv - independent free digital TV advice it seems that all the people reporting problems are to the east of the transmitter.

Briantist's 38,899 posts
Select more comments
Your comment please