Switchover starts in Berkshire and North Hampshire

Brian Butterworth published on UK Free TV
This week sees the first stage of the digital television switchover for 483,600 homes in Berkshire and North Hampshire.

From 6am Wednesday 8th February 2012, you must perform a "first time installation" retune (sometimes "Factory Reset" or "Shipping Condition") on your Freeview box or television set if you use the Hannington full service Freeview transmitter.

This is because the old low power "multiplex 1" BBC service (on C50) will be replaced by the high power BBCA multiplex on the old analogue BBC TWO frequency, C45.

On Wednesday 8th February 2012 if you use the Aldbourne (6am), Alton (9am), Chisbury (6am), Hemdean (9am), Hurstbourne Tarrant (6am), Lambourn (12:30pm), The Bournes (noon), Tidworth (9am) relay transmitters you will be able to receive the BBC Freeview services (with the exception of HD) for the first time, and you will no longer be able to view BBC TWO on analogue.





You MAY find that old equipment will no longer work - see TVs and boxes that do not support the 8k-mode

Another common problem at switchover is the increase in signal from 10/20kW to 50kW will overload amplifiers and over-the-top aerial installations. If this is the case you will have to remove the booster or amplifier from the system, or perhaps fit an attenuator if you have no amplification. - see Freeview signals: too much of a good thing is bad for you.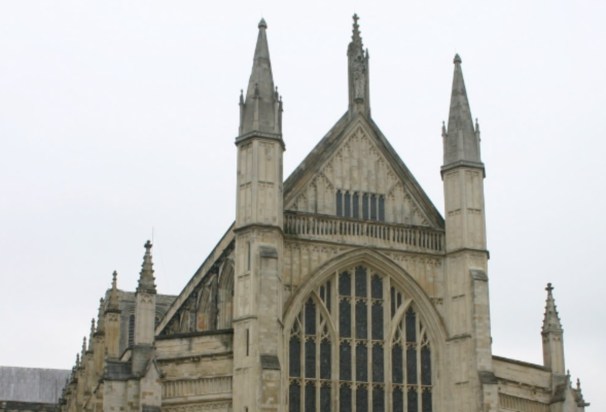 On Wednesday 22nd February 2012 will see the second stage of switchover, which provides the final Freeview configuration, including Freeview HD for all transmitters in this region.

On this date, you will need, once again, to do a "first time installation" as indicated above.

If you are over 75, you should already have been supplied new equipment by the Switchover Help Scheme.
Comments
Wednesday, 8 February 2012

HELLLLP PLLLLLLZ,Ihave spent hours trying to slove what is probably simple,perhaps like me haha.I have a Panasonic TU-DSB30 sky digibox that i am trying to connect to DAEWOO DR-2100P dvd recorder tv has one scart.Have tried simple fly connections,sky works not dvdr. I cannot get into digi box rf settings to check them.

maureen williams's 4 posts

Briantist: That'll be too much signal caused by having too big an aerial. The Guildford Notch caused digital signals to the east to be cut by up to 22 dB. That means viewers due east have an effective 26 dB, near 400x, power increase between Mux 1 and BBC A.

Hannington's pre-switchover radiation pattern can be found on p8 of http://downloads.bbc.co.u….pdf (red line). The 'proposed' blue line was never implemented - I believe it reflects the old triangular cross-section antenna (when looking from on top). The new main antenna has a pentagonal cross-section, it has five faces, so will be somewhat different from that.

Mike Dimmick's 2,486 posts

Briantist: Sorry, just seen the spectrum analyzer photo that someone else posted, indicating actual low signal.

However, once the power does reach the full output, my point still stands: many people to the east of the transmitter may have had too large an aerial and/or amplification fitted to try to pick up the very, very weak signals that were all that were available. Too much signal on analogue manifests itself as noticeable, but not too annoying, patterning. A digital signal is wrecked.

Mike Dimmick's 2,486 posts

Mike Dimmick: I did post a link about the too strong signal issue at the top of the page.

However, Arqiva have confirmed there is an ongoing fault condition at the moment.

Briantist's 38,908 posts

maureen williams: Please wait until later this afternoon for the fault to be resolved.

Briantist's 38,908 posts

It seems the signal problem has possibly been corrected as the second image shows.

http://www.amcro.co.uk/me….jpg

http://www.amcro.co.uk/me….jpg

Matt's 21 posts

Yes!!!
NW London.

BBC A E45:

C/N: 24dB

Signal Strength: 95%

Quality: 100%

Has booted out BBC1 London from LCN1 on an autorescan.

Now the problems begin...

mrdtv's 321 posts

Matt: Thanks for the image. Are you located to the east of the transmitter?

Briantist's 38,908 posts
M
mr g bull
4:55 PM
Yateley

retunned dvb this morning but bbc news was covering an area in berkshire not bbc south that i used to enjoy wouild like to get it back and also meridian south


mr g bull's 1 post
mr's:
map
M's Freeview map
terrain
M's terrain plot
waves
M's frequency data
M's Freeview Detailed Coverage

mr g bull: You are expected to get your digital signals from the Crystal Palace transmitter, so you should be getting BBC and ITV London.

You will also get a poor digital service from either Hannington (BBC South) or Oxford (BBC Oxford).

If you can get other versions of BBC One/ITV 1 channels, they will be in the 800-899 range.

See Digital Region Overlap | ukfree.tv - independent free digital TV advice

Briantist's 38,908 posts
Select more comments
Your comment please