Are you really watching free TV in high definition?

Brian Butterworth published on UK Free TV
You need to ask yourself a series of questions if you want to be sure you are taking advantage of the free HD TV channels.

Given that, in the current week, ITV 1 HD gets only 2.6% of total viewing, compared to 36.5% to the channel in standard definition, and that BBC HD gets 1.2% of total viewing compares 26% for comparable channel BBC TWO, it seems that many people are not taking advantage of the improved pictures and sound that can easily be enjoyed.

So, you have to ask yourself five questions:


Q1 Do you have a high definition television set?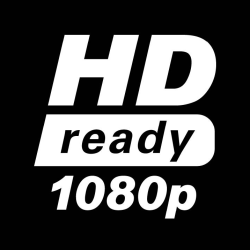 You need to check that your television is actually high definition. Almost all HDTVs are flat screen, but it does not follow that all flat screen televisions are high definition.
The best two clues to look for are the "
HD Ready
" or "Full HD Ready" logos, and also that the television set has HDMI connectors.
If you have the manual for your television set, it may describe HD as "720 line" or "1080 line". If these are not mentioned, you don't have HD and you will need a new television set.
See also
What does "Full HD Ready" actually mean? - ukfree.tv - independent free digital TV advice
Q2 Does your HDTV have built in Freeview HD or Freesat HD?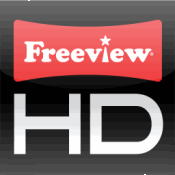 Most HD televisions sold in the UK are "HD Ready", which means that they are capable of showing high definition pictures, but only from an external box.
Some, more expensive, TV sets have
Freeview HD
or
Freesat
HD built in.
If your TV set has the Freeview HD logo, it can receive what are known as "DVB-T2" transmissions, which means you get HD direct from the TV
aerial
connection. If this is the case, see Q4. If the set is "HD Ready with Freeview" it means you can't.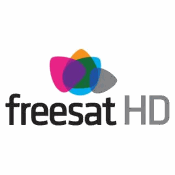 Some high end sets have Freesat HD built in, where you can watch the free high definition channels from
satellite
. For this to work you will have to use the satellite connection on the set. Remember that set will also have standard definition Freeview, so pictures from the normal TV aerial will not be in high definition.
Q3 If your HDTV doesn't have built-in reception - do you have a Freeview HD or Freesat HD box and the correct cables?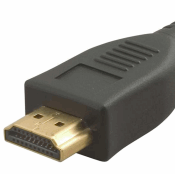 If you have an HD Ready television, you can connect it to an external set-top box to receive either Freeview HD or Freesat HD.
You must make sure that you connect
the box
to the television set using an HDMI
cable
. If you use a
SCART
lead you won't have HD.
Q4 Do you remember to switch to the HD versions of BBC One, ITV 1 or Channel 4
You do not automatically get to watch BBC One, ITV 1 (or STV) or
Channel 4
in HD.
You must select the special channel numbers for these
services
, as the usual channel numbers (1, 3, 4 and 8 on Freeview, 101, 103, 104 on satellite) will only show in standard definition.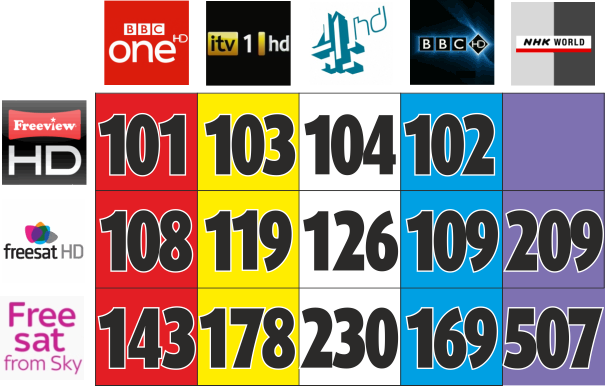 On Freeview HD, 50 must be selected for
BBC One HD
, 51 for ITV1 HD (or
STV HD
), 52 for
Channel 4 HD
(not in
Wales
), 53 for
S4C HD
(Wales only) and 54 for BBC HD.
On Freesat HD, you must choose 108 for BBC One HD, 109 for BBC HD, 119 for ITV 1 HD (or STV HD), 126 for Channel 4 HD and NHK World HD is on 209.
On
Sky
HD, you have to choose 140 for Channel 4 HD, 143 for BBC One HD, 169 for BBC HD, 178 for ITV 1 HD.
Q5 Is the HD channel actually showing an HD programme?
Only the BBC HD channel has a HD-only schedule. On BBC One HD, ITV 1 HD and Channel 4 HD non-HD programmes are shown "upscaled" to HD resolutions and look better than the pictures on the SD version of the channel.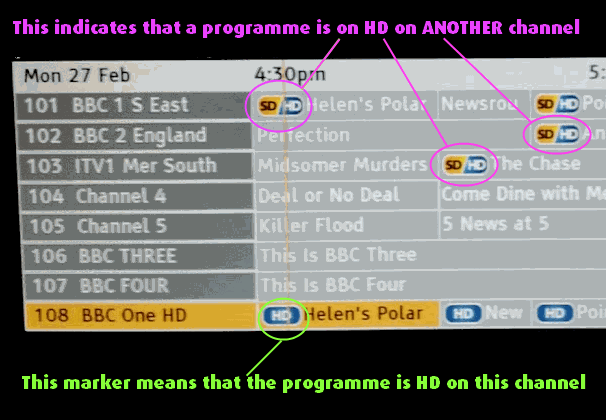 Check in the EPG (usually the INFO or GUIDE button on the remote) to see if the programme that is being shown has an HD marker in the listings.
Comments
Tuesday, 28 February 2012

Tony Hill: Is your box connected to the amplifier you use for your 5.1 sound with either fibre-optic or single-coaxial SPDIF?

If not, you won't get anything other than 2.0 sound.

I can confirm that I was watching BBC HD last night for several hours and the DD 5.1 light was on my amp and the dialogue came from the central dialogue speaker and there was music and effects behind me...

ITV1 HD does not yet carry subtitles.

Briantist's 38,899 posts

None of these channels are free.

None of the BBC HD channels are in HD as they only transmit 1440x1920 except when a 3D "experiment" is on. DD 5.1 was not on for the BBC Cup Final on Sunday but it was on for Sky.

Trevor Harris's 367 posts

Soory I got that wrong it should be 1440x1080.

Trevor Harris's 367 posts

There has been a number of free-to-air HD feeds on the Eurobird 1 satellite these past few weekends showing Winter sports. Cross Country, Super G, ski jumping, biathalon and a couple of weeks ago speed skating from Moscow for the Netherland broadcaster NOS. To watch them though you needed a 4:2:2 satellite receiver. The quality of a 4:2:2 HD satellite feed is very impressive.

NottsUK's 345 posts

Briantist:
I currently use an August DVB-T USB receiver to watch Freeview on my PC, with a Hanns G 22" LCD widescreen monitor. That gives a superb high-resolution TV picture, as it does showing HD video. So I am considering upgrading to an HD DVB-T2 USB receiver. The Hanns G is not labelled as HD, but the model is available with an HDMI input.
Therefore, would you say that to all intents and purposes the monitor would display HD TV as well as an HD television?

Tim CO14's 34 posts
Wednesday, 29 February 2012

Trevor Harris: "Free" is defined as "free to air" in this context.

HD is defined by the number of lines in the transmission, and is not regarded as being "not HD" is the pixel shape is rectangular rather than square, again by definition.

Briantist's 38,899 posts

Tim CO14: If you are connecting to a computer monitor with an DVI connection, then it is the video card in the computer that requires the resolution.

As long as your software can decode MPEG4 transmissions and receive DVB-T2, you will get HD.

Briantist's 38,899 posts
T
Tony Hill
2:42 PM
Dorchester

Briantist

Re 5.1 sound. Yes Freesat box to amp is by digital connection. I didn't mean that I NEVER get 5.1 sound - I do, but the number of programmes broadcasting in 5.1 seems to be limited. The Yamaha amp clearly shows (by icon) when it is receiving 5.1 v 2.0. And, as I said, the BBC HD preview is always in 5.1 - as are some of the "fill-ins" between programmes. The Freesat box and amp are quite new - the amp to replace a higher spec Yamaha amp (replaced because it had no HDMI connections) and I tested using that amp and found the same results - only 5.1 sometimes.

Any comments?

Tony Hill's 65 posts
Tony's:
map
T's Freeview map
terrain
T's terrain plot
waves
T's frequency data
T's Freeview Detailed Coverage

Tony Hill: If the BBC have a programme that is only 2.0 they will only transmit 2.0 sound, they won't create a pseudo-5.1 mix.

Briantist's 38,899 posts
C
Colin Wardley
11:09 PM
South Ockendon

My arial is tuned to the Blubell Hill transmitter. I have a Samsung full HD television. When will this transmitter send HD programmes pleas?

Colin Wardley's 4 posts
Colin's:
map
C's Freeview map
terrain
C's terrain plot
waves
C's frequency data
C's Freeview Detailed Coverage
Select more comments
Your comment please