Why have I been sent a filter for my Freeview?

Brian Butterworth published on UK Free TV
At800, the people who are going to stop interference from the new mobile internet services (4G) when they start in the old analogue TV frequencies (called the 800MHz band) are performing a third test in the Isleworth area.

The test area is approximately:




Homes which are thought to be at risk from the interference will be sent a special filter before the test signals are broadcast.

This is to allow at800 to find out if sending filters out first is the most effective way of preventing people having problems. This is to compare to the second-phase trail in south west London, where leaflets are sent, but each householder has to call in to be sent a filter (and possibly an engineer).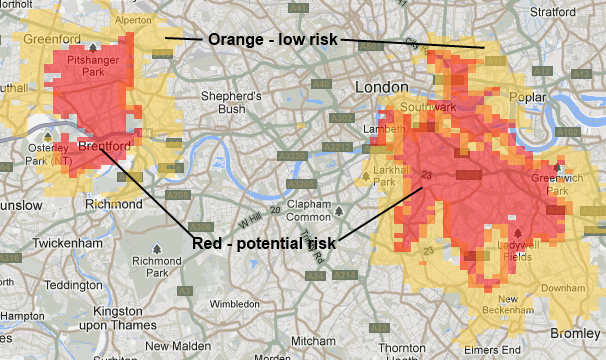 The filter looks like this: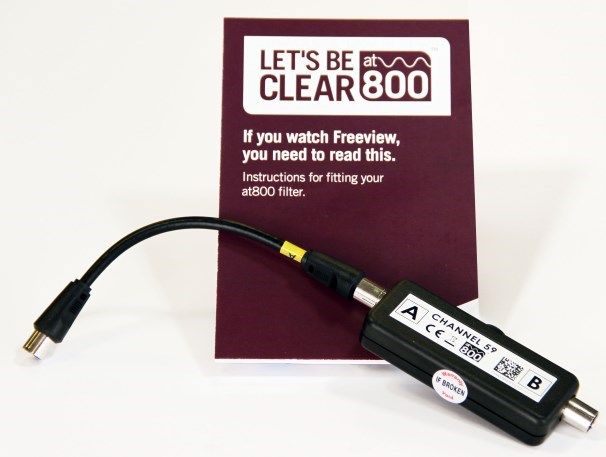 This will need to be fitted to the back of the Freeview box (if there is only one in use) or to the aerial side of an amplifier, if one is in use.
Comments
Monday, 2 September 2013

Fiona: If you are using a single aerial for multiple TVs in different rooms then ideally one filter should be fitted before the cable splits.

If you are using more than one aerial then you might find that the filter isn't needed for both. I say this because purchasing a second filter when it isn't needed would be a waste of money.

Dave Lindsay's 5,724 posts

Fiona: In answer to your question, see:

4G Filters Buying Guide | Free Filters | at800 Filters

Dave Lindsay's 5,724 posts

Adam B: What you have been told as far as prices are concerned is perfectly correct, as although the average price for a Ch59 4G filter is around £10.00 or so, however when Ch60 comes into the equation the financial situation somewhat changes as the very lowest price of one of those devices, namely the Filtronic / LTE : PSD008-V5-P is £32.67.

Although bang up to date information is not generally available as far as phone companies intentions are concerned, but should a 4G installation be commissioned in an area where one TX stations muxes operates on Ch60 it would be interesting to find out what grade of filter is being sent out to viewers.

The top link shows the various types of filters, and the bottom link the outrageous prices of some types.


Filter Models & Vendors | at800


LTE MODELS - Items - Masthead Amplifiers

jb38's 7,179 posts

Adam B: If the second link fails to open try this one, once opened selecting LTE and scrolling down the list.


My catalogue - Items - Masthead Amplifiers


jb38's 7,179 posts

jb38: I assumed that Fiona had been sent a filter because at800 thought it was possible that there might be a problem, but they are being cautious.

Since its not especially likely, looking at the test data, I'd suggest just seeing how things go. Fiona has her main TV connected to the filter (although of course Dave is quite right, use the filter before the split if possible), so if there is a problem, it will show up on the second TV, and then she can go from there.

Of course if everything is fine, she might save herself £30!

MikeB's 2,579 posts

MikeB: Well yes! but as far as I am concerned at800 are the people who are most likely to be kept up to date "before anyone else" with regards to the situation, although I suppose that if Fiona contacted at800 and enquired as to why she had been sent a filter they just might have explained the reason, or of course on the other hand possibly having informed her that she had been sent the device in error!

But though, when taking into consideration the fact that Fiona's location is in Liverpool then I would think it to be almost guaranteed that a 4g installation (or multiples of) is very likely to be in the pipeline, something which at800 is possibly aware of hence the reason for them sending her the filter.

jb38's 7,179 posts
Tuesday, 3 September 2013

Anyone supplying a filter for touring caravans that covers both channels?

David's 306 posts

jb38:

Many thanks!

I think there could be interesting times ahead for people in Ch60 reception areas!

It will be interesting to see when high street retailers start to stock Ch60 filters, and what the public reaction to the price will be.

Cheers,
Adam.

Adam B's 91 posts
Wednesday, 9 October 2013

The filters work perfectly, shame I had to really argue to get one sent to my mother, they finally sent her one but only after asking to speak to supervisor, on second call. Shame they only send one out too, her telly up stairs is on separate aerial, so still plays up. Out of interest how long is at800 goIng to be sending these out before there only available in shops ?
My advice is if you got an postcard get one anyway, the difference is night and day, there are web sites which will show if your near a 4g transmitter (we're near 5 !) and they still didn't want to send one out,be warned;
Mike

Mike's 1 post

Mike: The chances that your mother actually has 4G problems is pretty small. If you post her postcode, we can see if its likely. I suspct that the upstairs TV has a problem other than 4G.

In most cases, it seems to be problems with signal strength or faulty wiring, rather than 4G.

At800 will generally send you one out for free, and they are not a lot of money to get another one, but there does seem to be a certain amount of panic, with people buying them when they have no need.

MikeB's 2,579 posts
Select more comments
Your comment please