Do not forget that 4G starting soon in 20 cities and towns really soon

Brian Butterworth published on UK Free TV
The actual 4G services will start very soon in these places:

Birmingham, Bradford, Brighton, Coventry, Edinburgh, Glasgow, Guildford, Leeds, Leicester, London, Manchester, Merseyside, Newbury, Newcastle upon Tyne, Nottingham, Paisley, Sheffield, Slough, St. Albans, York




At800, the people tasked with restoring Freeview to anyone who finds they have problems, have today launched a campaign to reach those people in the UK who are "offline" with a novel campaign to send a "tweet" by postcard for free.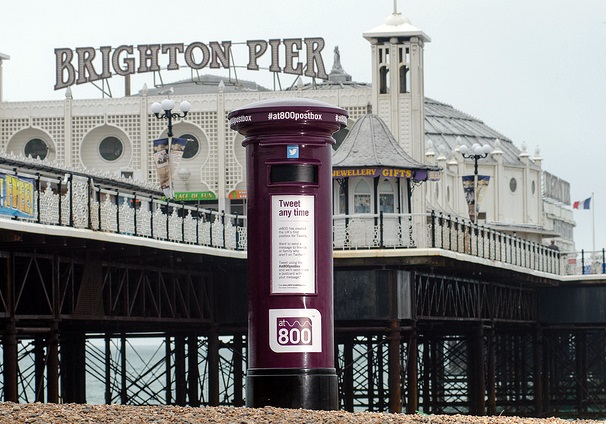 First you have to follow @at800tv on Twitter. Click on the link and then click the "Follow" button.

If you know someone who lives in the places listed above, tweet a message for them using the #at800postbox hash tag (that means put #at800postbox in your twitter message).

At800 will then send you a direct message on Twitter to get the details of the recipients name and address, and that you agree to the terms and conditions.

You find direct messages on Twitter this way:




Find out more about the service here - at800 Postbox
Comments
Saturday, 28 September 2013

My granddad's lost all BBC channels - everything else is fine.

Will this be a result of 4G or another reason??

Paul's 2 posts

forgot to say. It is in Dunfermline - Fife, served by a transmitter in Burntisland.

Paul's 2 posts
Sunday, 29 September 2013

Paul:
It's nothing to do with 4G, that has not started in your area yet.

MikeP's 2,783 posts
Thursday, 30 January 2014

Please can you advise if Hastings TN37 is currently being affected by 4G as I am trying to eliminate the reason for bad interference. I have received an at800 card in the post

Maz's 1 post

Maz: Please can you read the telephone number on your at800 postcard and call them instead, because no one on here has access to the at800 4G database.

Michael's 358 posts
Select more comments
Your comment please