Is Freeview ready for the first local television service tomorrow?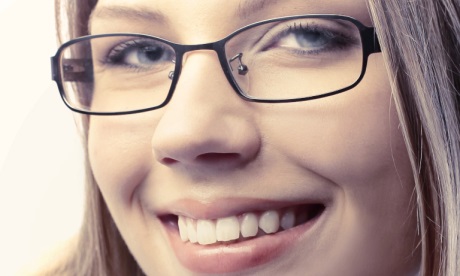 Brian Butterworth
published on
UK Free TV
From Digital UK, today:

Technical changes to prepare for the first of a new wave of local TV services on Freeview have been completed by Digital UK ahead of its launch tomorrow.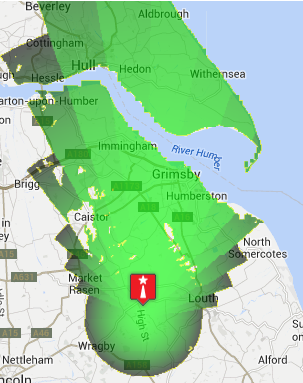 Working in conjunction with multiplex operator Comux, Digital UK has successfully integrated the new service into the terrestrial television network1. Programme and scheduling information for Estuary, serving Grimsby and parts of north Lincolnshire and East Yorkshire, will appear at channel 8 in the Freeview programme guide.

Viewers in the area can retune their equipment to receive the new service from Tuesday, 26 November. Advice on retuning is available from the Freeview Advice Line and on the Digital UK website.

A further 18 local TV services have been licensed by Ofcom and are scheduled to be integrated into the DTT platform by Digital UK next year. Applications for another 28 are currently being considered. The new multiplex will also support up to two additional "quasi-national" commercial services.

Jonathan Thompson, Chief Executive of Digital UK, said: "We are delighted to support the launch of local TV for Freeview viewers and look forward to working with Comux as more services are rolled out across the UK."

All local channels in England and Northern Ireland will be listed at position 8 in the programme guide. Following the closure of Gold on DTT, local channels in Scotland and Wales have been allocated LCN 26 in accordance with appropriate prominence rules for public service channels in the Digital UK Logical Channel Number policy.2 Originally these services were scheduled to be listed at 45.
Comments
Sunday, 8 December 2013
J Peter Wilson
1:26 PM
Bridlington

jb38: Thanks for your comments about testing the TV signal strength from Belmont. As we do not watch a lot of TV any signal break-up from Belmont has not so far caused us any bother. We tend to listen to radio more than watch TV: the DAB radio and local FM radio reception in Bridlington is very good. In addition for TV we have a ROKU streaming box so we can catch-up using 4oD, BBC iPlayer & Demand 5 if we miss a programme as well as having access to a wide variety of 450 other channels including Netflix, NOW TV, Revelation TV, Fox News and Jerusalem TV if we desire.

J Peter Wilson's 30 posts
J's:
map
J's Freeview map
terrain
J's terrain plot
waves
J's frequency data
J's Freeview Detailed Coverage

J Peter Wilson: Many thanks for your comprehensive update with regards to the equipment used in your household for entertainment, that said rather indicating that TV reception via an aerial is of somewhat less importance compared to the other devices at your disposal used for viewing / listening.

I do of course realise that you were only making a comment about your reception and "not" asking a question, but I was rather intrigued by the fact that you were actually receiving a signal from such a low powered transmitter located at over 50 miles away when residing in an area reputed for notoriously variable / low signal strengths from Belmont's high powered transmitters, although admittedly in any location known for iffy reception choice areas will always exist, you obviously residing in one of them!

I am usually up the Scarborough / Whitby areas three times a year, and likewise purely for the notebook fully intend whilst in the area to carry out a few checks on exactly what can be received from Belmont now that additional transmitters have been added into the system, my vehicle containing all the equipment necessary for such tasks.

Regards / jb.

jb38's 7,179 posts
Tuesday, 10 December 2013

Jb38- my relations in Messingham, 4 miles to the west of me can't pick up the Estuary signal, so I assume thar people in Scunthorpe can't either.

Des Collier's 171 posts

Des Collier: The radiation pattern and ensuing coverage prediction would suggest that reception of Estuary TV in Scunthorpe is unlikely.

Dave Lindsay's 5,724 posts
Tuesday, 17 December 2013

Hi All. Test Transmissions from Crystal Palace on Channel 29 have been in the air for some weeks. I can now receive vertical colour bars with the text "Local TV Test", sound modulation and network name London on EPG number 791 and 792. The EPG carries the text "Local TV Test1" and "Local TV Test2"

Don's 4 posts
Don's:
map
D's Freeview map
terrain
D's terrain plot
waves
D's frequency data
D's Freeview Detailed Coverage
Tuesday, 31 December 2013

Dave Lindsey- I must be right on the limit of reception (Scawby, Brigg) & lucky to be able to receive without problems.

Des Collier's 171 posts

Des Collier: Well yes! although Brigg is located in a slightly more favourable position, but though irrespective of what the reception coverage maps may indicate reception from relatively low powered transmitters at extreme ranges will always be vulnerable to problems associated with changing weather conditions and the effects of same on the surface of the terrain as far as its reflective properties are concerned.

In other words, an element of hit and miss will always be applicable with reception prediction maps where UHF signals are involved.

jb38's 7,179 posts
Select more comments
Your comment please