Freeview round up - BBC HD, Local TV, Al Jazeera HD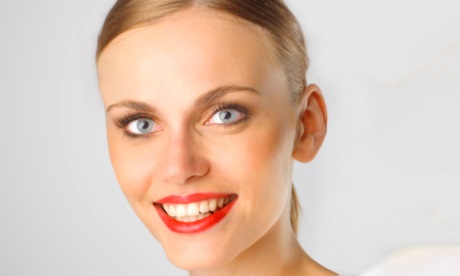 Brian Butterworth
published on
UK Free TV
As the "com7" multiplex is alive on the Crystal Palace transmitter, viewers in London now see this exciting screen if they choose 74, 106 or 107.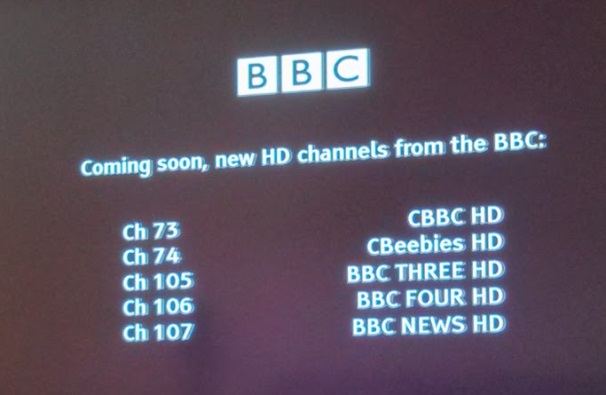 The same multiplex is also broadcasting Al Jazeera in high defintion in HD.

Another "new" feature is Freeview is now showing a short region code on standard definition BBC ONE

And, congratulations to The York Channel and Made in Teesside, who have won their local TV licences.
Comments
Friday, 27 December 2013

JB38: I'd forgotten the Philips 42PFL7606H/12...every other 3D TV (ie: high level) in 2011 had an HD tuner - but not the Philips. A very odd company, alas, and one which is increasingly irrevelant.

MikeB's 2,579 posts
Friday, 17 January 2014

al Jazeera Arabic hd on channel 84,retune required.

sharealam's 225 posts

sharealam: I don't think it's HD, it is just on the com7 multiplex. It would be on 108 if it was HD (according to the rules).

Briantist's 38,899 posts

sharealam: Thanks, by the way. You're always on the ball with new channels! Yes, it's SD. Al Jazeera Arabic joins Freeview in SD MPEG-4

Briantist's 38,899 posts

sharealam: briantist I have just checked my Panasonic dvd recorder with built in freeview hd dmrbw780ebk I can pick a Jazeera Arabic on channel 84 when I try to tune it on my sony tv model number kdl26s5500 I cant receive it,i am receiving the tv signal from emley moor transmitter.

sharealam's 225 posts

sharealam: That's because the channel is broadcast in MPEG4 on DVB-T2. But it's not HD.

The Northern Ireland Minimux is also, for example, broadcast in DVB-T2 but only carries three SD channels.

Northern Ireland "mini multiplex" (NIMM) | Digital switchover | ukfree.tv - 11 years of independent, free digital TV advice

Briantist's 38,899 posts

Briantist: ok thankyou for replying back

sharealam's 225 posts
Saturday, 25 January 2014

NICK ADSL UK:

Hi Nick your right there. my panasonic tv shows signal quality 100% signal strength 60%. other channels show 80% also i reduced my booster amp unit to 10db it was 26db.. which was too much for my tv. by reducing it has made it more stable and reliable. No more break ups. Happy days :-)

Rob's 171 posts
Tuesday, 28 January 2014

comux test card has replaced all of the radio channels ( 791 and 792 freeveiw ) please how can I get them back?

johnthompson's 1 post

we had a update today on the crystal palace transmitter and for the life of me haven't a clue as to what the update was about
does anyone know what has been added thanks ?

NICK ADSL UK's 38 posts
Select more comments
Your comment please