Should the UK close down the TV networks to allow for more mobile broadband?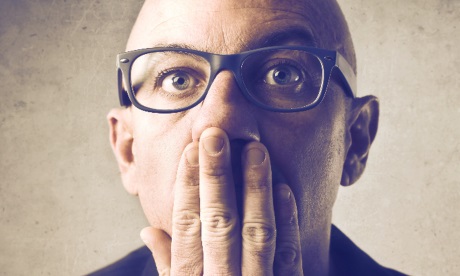 Brian Butterworth
published on
UK Free TV
From the Digital UK Press Office today:

A new report published today reveals the major economic benefits that Freeview and other terrestrial TV services deliver to the UK.

The report shows that the country's most widely used platform returns nearly £80bn to the economy and challenges the view that mobile broadband delivers more value from airwaves than television.

The findings come at the start of a year when crucial decisions about the future of free-to-air TV will be made by policy makers in the UK and EU. Just over a year after digital switchover freed up capacity for 4G mobile broadband, a further shake-up of the airwaves is being considered to release more spectrum for the mobile market.

Commissioned by Digital UK, the report by media and telecoms consultancy Communications Chambers sets out for the first time the economic and social importance of digital terrestrial television (DTT) which delivers broadcast channels for both Freeview and YouView - and is watched in three-quarters of UK homes.

Headlines from the report include:


Evidence of DTT's vital role in supporting UK broadcasting, driving innovation and investment in programme-making while keeping consumer costs down
DTT provides nearly £80bn* to the UK - significantly more than previously estimated - and supports 15,000 jobs in broadcasting and independent production
New economic analysis showing that DTT delivers more value per unit of spectrum than mobile broadband (see notes)
As the largest free-to-air TV service, DTT creates healthy competition between platforms and ensures viewers can access public service channels without
subscription
Digital UK and its members (BBC, ITV,
Channel 4
and Arqiva) are urging government to ensure any further transfers of airwaves do not weaken Freeview and other terrestrial TV services, and that viewers should not suffer disruption or foot the bill for making the changes. In a joint letter accompanying the report,
Tony Hall
, BBC Director General, Adam Crozier, CEO of ITV, David Abraham, Channel 4 CEO and John Cresswell, CEO of Arqiva, stress the importance of terrestrial services such as Freeview in ensuring the UK remains a world leader in television.
Jonathan Thompson, Chief Executive of Digital UK, said: "This report sheds new light on the value of DTT for viewers, the UK television sector and wider economy. With increasing demand for spectrum it is critical that DTT remains a strong proposition with the same coverage and range of channels viewers enjoy today."
Copies of the report can be downloaded from
The Value of Digital Terrestrial Television in an era of increasing demand for spectrum [PDF]
.
Notes
*£79.8bn, calculated on the basis of ten year "net present value" (NPV)
New economic analysis: The report estimates that the average value per MHz of spectrum for DTT is 50% higher than that for mobile data and that the marginal value (the unit value that might realistically be reallocated between DTT and mobile) may be even greater. The report estimates the marginal value of mobile data per MHz of spectrum to be £0.19bn compared to £0.47bn for DTT.
Comments
Thursday, 23 January 2014

Strikes me that all the careful planning that went into the UHF analogue broadcasting plans is now being totally wasted with the bathwater. Not everyone will have access to fast enough broadband, the current requirements only require a 2 Mbps service minimum but many rural users will have to wait quite a long time for even that speed, let alone any fibre type service. So TV over the Internet is, in my opinion, a 'pipe dream' for many rural viewers. And not everyone even wants an internet service either.
A great many people are already fed up to the back teeth with all the changes done already and will throw away the Freeview TVs with so many more changes. All they want is a working and reliable system that they can watch what they consider to be decent programmes. It doesn't look as if they are going to get that.
The headlined testing of 'terabit' fibre means we will not get it for use outside of high commercial value locations so again rural loses out and I doubt they will ever see anything approaching that sort of service, they'll be lucky to see gigabit services - if ever.
Am I cynical? Of course I am because the planners are not looking at what the customer wants, only looking at the business demands - which are not the same at all. Plus many people have limited budgets so all this expensive equipment they will need to watch TV in the future will not appear in many front rooms. It seems as if it is all change for changes sake as long as we make yet more profit - which is what drives the mobile operators.

MikeP's 3,056 posts

MikeB: Not unless Freesat receivers were given away or sold for say under £20. Remember that we are talking about mainly "Freeview only" homes with no dish currently in place, for whom the offer of a free box with free installation from Sky looks most attractive.

KMJ,Derby's 1,811 posts

MikeP : My sentiments entirely. (Yet another reason to abolish the detached Upper House...) Consumers may well like 2,3 and 4G, but not all will be willing to pay to cover the investment costs incurred by expanding the network still further - and dividends to shareholders on top. Demand may well level off. The additional 800 MHz band should be enough, but if we generously throw in the 700MHz band as well, and reduce the number of channels and multiplexes nationwide in the 600MHz band, there might be enough slices of the cake for all. Statistics should honestly show how many have - or will with unqualified guarantee have - a minimum of 5Mb/s, which would provide a reasonable service for most household needs. DTT could provide a selective high-quality service and leave the multi-channel supply to cable, fibre-optic and satellite. We already have similar discrimination between PSB and COM availability. The digital economy should be demand-led and not supply-imposed as is increasingly the case.

michael's 869 posts

KMJ,Derby: Thats very true - that 'free' Sky dish and box look very attractive. However, that does have to be paid for, and a profit made. If users are simply not profitable enough (basic package at best, then switch to something else as soon as possible), then that investment gets them nowhere. You also have to think of just how many people (including politicians) really want Sky with 40% of the market.

Freesat boxes are now pretty cheap (less than £50, and a generic sat. receiver less than £20), and many TV's have them built in (LG's have generic tuners they dont even talk about). Since most TV's are already smart, and we are talking 10 years down the line, boxes that receive, record and stream could be perhaps £30 or less (your screen will probably be a pane of glass). You could have a builtin app for subscription as well, and stuff for Skype, email, mirroring, etc. Frankly, thats all doable now, although the costs would be higher (SSD memory would have to fall a bit in price as well).

The report assumes Freesats relatively low takeup on the grounds of Sky's much larger marketing budget. Thats true at present. However, if all terrestial channels had to migrate to Freesat, then would not those channels seek to maximise their audience on that platform?

They would have a goodly amount of time to market Freesat as the new main platform, and since no one wants to beholden to Sky, would not just sit back and see what happened. Just as Sky supplies you with a box and dish, why not ITV, C4, etc? And of course if you have a spare dish (or having taken advantage of their free dish, are just sick of Sky), the switch might not be that hard. Having a common transmission method is a double edged sword for Sky.

The future is not yet written. Never underestimate the power of inertia when it comes to consumer technology, spending large amounts of somebodies money and politically touchy decision-making. Hopefully, the whole idea will just gather dust while something that works for most of us gets sorted out.

Michael: to be fair to the Lords, if they hadn't written the report, someone else would have - and they would have been even more likely to have favoured Sky. But yes, I know what you and Mike P mean!


MikeB's 2,579 posts
Friday, 24 January 2014
J
john martin
12:53 PM
Doncaster

The majority of freeview and freesat use it because it is free. So when the only way to access tv is the internet does that mean they expect everyone to pay £50 plus a month to watch what we have for free now?
The majority of changes whether internet or tv usually occur when demand for old products are dropping off and big companies bring out their new wares. We are only getting everyone to digital and 1080 hd and 3g and though and behold along comes 4g and super hd. 3 years or sooner what will be the next upgrade we will be expected to buy or not be able to watch tv for free??
I am all for progress but why should we always have to pay more each time?
Leave freeview alone. If you have money and love new things every few months as half of todays youngsters do carry on paying for them

john martin's 103 posts
john's:
map
J's Freeview map
terrain
J's terrain plot
waves
J's frequency data
J's Freeview Detailed Coverage

john martin: If you read the House of Lords report, they are proposing that everyone in the UK will be entitled to get a free basic broadband service, one that would be able to provide the streaming of the public service (and other) channels.

To get this "free broadband" you would simply have to have - a TV Licence.

Given the proposal is for the mid 2020, this might not be such a bad idea.

Moore's Law (what you get double for the same price every 18 months) operating for another 12 years (where speed will have doubled and doubled and doubled and doubled and doubled and doubled and doubled and doubled, or multiply by 256) will render what we have today in terms of broadband bandwidth and speed quite trivial.

It would make a lot of sense for EVERYONE to have some level of free broadband FOR FREE. It would be very useful from a health point of view and for keeping central and local government costs down.

Briantist's 38,902 posts

Does anyone fancy a pint?

Dave Hagan's 19 posts

OMG -The Phone industry they are never satisfied

IVOR ALLISON's 2 posts

If, and it's a very big 'if', *everyone* were to be guaranteed an internet connection that was a minimum of 5 Mbps and at not cost, then there *may* be an case for transferring TV from RF broadcasting to fibre. But, not everyone will get FTTH or FTTP and many will have FTTC followed by good old copper - the length and quality of which is a serious determining factor on available throughput speeds (that is the critical measure and not the sync speed).
History of broadband rollout shows that urban areas tend to get the better speeds sooner than anyone in a rural area. A great many urban broadband connections are underground with a few older areas provided via wires on poles. Rural areas have always been provided with slower connections via existing copper, mostly overhead and hence subject to the vagaries of our wonderful weather. So typical rural broadband speeds have seriously lagged behind urban and suburban areas. Further, the exchange equipment in many urban areas is now 21CN standard yet a great many rural exchanges are still 20CN, so we cannot even get ADSL2 let alone ADSL2+! Plans to provide fibre services to rural areas are so far behind that many 'intervention' areas still have no date given for the work to start. My are is being told there is no planned date yet but it is unlikely to be before 2018 and probably later.
So that leaves large areas of the country poorly served for internet services and hence any transfer of TV from RF to internet before all that is completely resolved is highly premature.
Any forward planning *must* have a touch or reality built in and must address all the delivery issues well before any such transfer is attempted. I cannot see all that happening for at least another 20 years. The technology may be available but governments, government departments and local councils move amazingly slowly and no amount of wishful thinking will speed them up.
So we should not plan to disrupt TV viewing for the vast majority of the general public who only want to watch the programmes and don't want to be constantly retuning, buying new equipment when what they have still works well nor should they be forced unwillingly to have such a major change thrust upon them.
Technology is not meant to be the driving force but to be an enabler.

MikeP's 3,056 posts
Saturday, 25 January 2014

Mike P

Copper cable? COPPER?

Copper's a luxury. We've got aluminium.

Steve P's 1,173 posts
Steve's:
map
S's Freeview map
terrain
S's terrain plot
waves
S's frequency data
S's Freeview Detailed Coverage
Select more comments
Your comment please