Should the UK close down the TV networks to allow for more mobile broadband?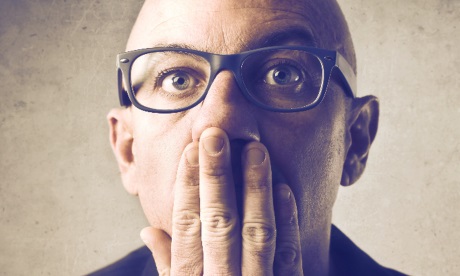 Brian Butterworth
published on
UK Free TV
From the Digital UK Press Office today:

A new report published today reveals the major economic benefits that Freeview and other terrestrial TV services deliver to the UK.

The report shows that the country's most widely used platform returns nearly £80bn to the economy and challenges the view that mobile broadband delivers more value from airwaves than television.

The findings come at the start of a year when crucial decisions about the future of free-to-air TV will be made by policy makers in the UK and EU. Just over a year after digital switchover freed up capacity for 4G mobile broadband, a further shake-up of the airwaves is being considered to release more spectrum for the mobile market.

Commissioned by Digital UK, the report by media and telecoms consultancy Communications Chambers sets out for the first time the economic and social importance of digital terrestrial television (DTT) which delivers broadcast channels for both Freeview and YouView - and is watched in three-quarters of UK homes.

Headlines from the report include:


Evidence of DTT's vital role in supporting UK broadcasting, driving innovation and investment in programme-making while keeping consumer costs down
DTT provides nearly £80bn* to the UK - significantly more than previously estimated - and supports 15,000 jobs in broadcasting and independent production
New economic analysis showing that DTT delivers more value per unit of spectrum than mobile broadband (see notes)
As the largest free-to-air TV service, DTT creates healthy competition between platforms and ensures viewers can access public service channels without
subscription
Digital UK and its members (BBC, ITV,
Channel 4
and Arqiva) are urging government to ensure any further transfers of airwaves do not weaken Freeview and other terrestrial TV services, and that viewers should not suffer disruption or foot the bill for making the changes. In a joint letter accompanying the report,
Tony Hall
, BBC Director General, Adam Crozier, CEO of ITV, David Abraham, Channel 4 CEO and John Cresswell, CEO of Arqiva, stress the importance of terrestrial services such as Freeview in ensuring the UK remains a world leader in television.
Jonathan Thompson, Chief Executive of Digital UK, said: "This report sheds new light on the value of DTT for viewers, the UK television sector and wider economy. With increasing demand for spectrum it is critical that DTT remains a strong proposition with the same coverage and range of channels viewers enjoy today."
Copies of the report can be downloaded from
The Value of Digital Terrestrial Television in an era of increasing demand for spectrum [PDF]
.
Notes
*£79.8bn, calculated on the basis of ten year "net present value" (NPV)
New economic analysis: The report estimates that the average value per MHz of spectrum for DTT is 50% higher than that for mobile data and that the marginal value (the unit value that might realistically be reallocated between DTT and mobile) may be even greater. The report estimates the marginal value of mobile data per MHz of spectrum to be £0.19bn compared to £0.47bn for DTT.
Comments
Tuesday, 4 March 2014

Steve
Not everyone can get WiFi, not everyone can get DTV, not everyone can get satellite, not everyone has internet.

So as it is essential for everyone to be able to receive emergency broadcasts then we need s multiple system whereby if one delivery method is unavailable then others may well succeed.

And there are already lots of people making waves about the proliferation of RF in the 2.4 GHz band that is used for WiFi, despite the fact that the whole country, well very nearly, has been 'bathed' in RF at higher power for the last 40-odd years from the UHF television transmitters plus the numerous radio sources such as Droitwich broadcasting on 198 kHz (was originally 200 kHz) at quite high erp.

Public Service Broadcasting (PSB) is required to provide services over at least 98% of the population, meaning they have to find ways to reach some of the more difficult locations because people chose to live there.

MikeP's 3,056 posts
Wednesday, 21 May 2014

Couldn't there be a fairer system where current free view services are all broadcast on the internet and TV's made to work like internet radios? For people who don't have wi-fi in their homes the channels could still be made available free on mobile networks and received via a dongle that fits in to the tv set itself. This would allow the current free view network to be disbanded for mobile technology to be extended across the whole country. I think free view has always unfair. If you live in range of a full freeview transmitter that's ok, but most relay transmitters are only equipped with a handful of services called Freeview lite which makes Freeview a postcode lottery just like Channel 5 was in analogue days.

mel's 1 post

mel: About 85%(?) of the population doesn't need to use Freeview Light transmitters. If you live in a remote or little populated area, your unlikely to have a vast range of shops, a huge hospital on your doorstep,fantastic broadband, and be ten minutes from an international airport. Commercial broadcasters dont think its worth it to extend their channels to light transmitters, and thats up to them.

Of course if you can use a dish, such as Freesat. But what about mobile signal reception? Coverage would have to be as good as the current Freeview system, and why subsidise 4G operators? And the amount of bandwidth would have to be fairly large compared with today.

It all seems much more complicated than keeping the current system, at least for a while.

MikeB's 2,579 posts

MikeB: It's 90% for 6 Multiplexes, 8.5% for 3 multiplexes and 1.5% for no service. Where are the public service (Freeview Light) transmitters? | Digital switchover | ukfree.tv - 11 years of independent, free digital TV advice has the breakdown.

Briantist's 38,908 posts

mel/MikeB: There is talk (and there is always talk like this) of a "fully converged" system for 5G mobile.

The idea is that you can have one set of protocols and use it to deliver both IP-type services and also one-to-many broadcast services using the same transmitters.

The only problem with this wonderful idea is that people's TV aerials ALL point the wrong way!

Yesterday they said they might do this... from 2030.

Briantist's 38,908 posts

mel: Here's a background article I wrote about the different types of network. From Baird to Persistent Peer-to-Peer networks | Watch TV online | ukfree.tv - 11 years of independent, free digital TV advice

Briantist's 38,908 posts
Thursday, 22 May 2014

Possible future scenario : shut down everything current. Provide all services via 5-6-7G to every nook and cranny in the realm - de facto receivable indoors by all. Until then, we will continue to enjoy the challenges of an inefficient multiplicity of platforms and duplication of services. In the event of an EMP or similar nasty, only the few with a battery-powered analog wireless set will receive anything that might still be transmitted from transmitters unaffected by the event. Communication with the populace would be one of many Government priority concerns.

michael's 869 posts
Saturday, 24 May 2014

When it gets down to EMP burst i don,t think anyone of us will be worrying about Freeview or can I use my mobile

John Martin's 103 posts

John Martin: 'When it gets down to EMP burst i don,t think anyone of us will be worrying about Freeview or can I use my mobile'

If that happens, Semaphore is going to be huge.....!

MikeB's 2,579 posts
Sunday, 25 May 2014

I'm not clear what EMP would do to equipment in general - eg not in use.

But analogue radio - and CW ! would be handy. ...-

It is ludicrous to contemplate scrapping Terrestrial TV. Satellite stops working when it snows, or heavy rainstorm.

Steve P's 1,173 posts
Select more comments
Your comment please