New Freeview logo for a connected future.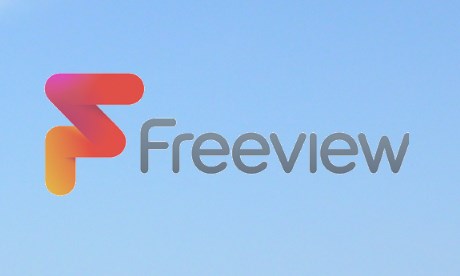 Brian Butterworth
published on
UK Free TV
The new Freeview-backed online service (once known as "Freeview Connect") was officially announced today as Freeview Play.
Freeview's aim is that its new connected TV service will become the new normal way to watch television.
New brand
Freeview's Guy North says "Our new brand identity is bold and contemporary and will stand out in what is a very crowded TV market. Today marks the start of an exciting future for the Freeview brand."
"Freeview has been built on a vision to make television available to all free from subscription. In the same way that we took the UK from analogue to digital, Freeview Play is the next step in that vision and it will put the viewer in control, without complexity, commitment or unnecessary cost – we want to keep television fair and open for everyone. That means giving consumers the freedom to choose the TV they want, the way they want it."
Freeview Chairman Keith Underwood adds: "Freeview's new identity and positioning signifies an important moment in Freeview's history. The Freeview shareholders - Arqiva, BBC, Channel 4, ITV and Sky - are fully committed to supporting Freeview's journey to bring connected television to millions of homes in the UK."
All 4
Channel 4's new digital brand All 4 will replace the 4oD brand on all platforms from the end of Q1 2015
Comments
Friday, 13 March 2015

New HD Recorders and new TVs brought today have automatic tuning so when you put TV on or box on.... (must be left on Standby!!) its already done that is good for non technical viewers, But surely why did not the manufacturers did this earlier when free-view went 2k to 8k mode.

In the days of analogue TV the TV sets then had Auto tune using teletext lines to put all stations in order including SKY and VCR, Makes me wonder if something missing in between switching over from Analogue to Digital... My Elderly neighbor brought a Bush 24" TV from Argos.... guess what no auto re tune...... which is a pain... i don't mind doing it for him as i will not charge him for it. So we do need to change the mind set of the TV makers that not everyone can understand the user guide... its never that simple.

Rob's 171 posts

I might not be technically minded but I do like to tune my own equipment. Maybe if the techno geeks realise even us norms are not all stupid and let us do a few things ourselves thank you. If you are so worried about us norms maybe have the instruction booklets written in normal English might help. Sorry I know geeks don,t use them either Sorry again

John Martin's 103 posts
Saturday, 14 March 2015

John Martin: Actually, most manuals are pretty good, certainly for the big four brands (some will even have it on the TV - you just press a button on the remote), and even the like of Vestral (which makes Goodmans, Bush, low end Toshiba's, etc) are pretty clear on basic setup. And of course most equipment does self tune, because thats generally easier for the majority of customers. Manual tuning should be standard on decent equipment (my cheap Goodmans box does not...), but most people will never need it.

Why do instruction manuals refuse to ' realise even us norms are not all stupid'? Because, sadly, a lot of people are, or at least have zero knowledge about their TV. I'm not surprised most people dont know much about the technology, or even look that often at the back of their TV - why should they? However, a look at the 'Connecting it all up' thread Connecting it all up is an eye opener.

Firstly, although we might think that connecting the TV up is pretty simple - an aerial lead, and perhaps a scart, look at the number of people who dont even know that you have to connect the TV to the aerial lead, etc. OK, so where would you go to get such information? In a majority of cases on that thread, the questions people were asking could have been answered by reading the manual. In fact many could have been answred by simply looking at the wiring diagram which you normally find at the front of the manual - you dont even have to read it. And thats part of the problem - people cant even be bothered to read the manual.

So there is no point making the setup more complex or giving people much more options than they need, because they are simply unlikely to use them. To be fair, you get what you pay for (hence the reason why a Bush set has no auto retune), but a decent brand will have far more options than most people will ever use, and yet will also allow a simple easy setup.

I just wish people would bother to read the manual. It would be interesting to get Mazbar's take on this - what is his experience of customers and setting up?

MikeB's 2,579 posts
Sunday, 15 March 2015

I agree with MikeB, most people only want to watch the TV programmes and are not interested in how they arrive on the screen. A significant proportion of the viewing public are not 'technically minded' in terms of TV and often many other technologies leave them disinterested - as long as it works. So a lot of people don't read user manuals (I used to write software user manuals so am keenly aware of how important they can be and how crucial it is to use the right form of words to convey the required meaning).
So I wish more people would RTFM!

MikeP's 3,056 posts

MikeP: RTFM Indeed!

I dont expect people to read the manual cover to cover, just the basics (when I temped, even a quick look through the photocopier manual would make you an instant expert compared with everyone else). It would make life easier for them, because most questions that come up could be answered relatively easily. The strange thing is that people will often say they have no clue about technology, yet use smart phones, PC's etc with no problem at all.

MikeB's 2,579 posts
Monday, 16 March 2015

Yeah but a lot of people know what they are doing. But when there are geeks like the 2 mikes on here it makes them chuckle because they think they are the only smart ones around? The way they talk you think we need someone to wipe our back sides because we have,nt been given a manual. But I am glad it is a free country so they can look down there noses at us poor mortals LOL

John Martin's 103 posts
Tuesday, 2 June 2015

I agree with Mike B Bush,Goodmans and the newer boxes made by Vestel are very clear and kept very basic english and plenty of screen shots and if people sat down and take time to read the user guide then there be less problems. all user guides do have a quick start set up guide using one sheet of double sided paper.... 5 mins to read it that all it takes.... job done

rob's 171 posts
Select more comments
Your comment please