Film4
The best of British film-making, US independents, Hollywood blockbusters, guilty pleasures, foreign films and cult cinema. Great films you know, great films you don't.
Main TV standard-definiton channels
How to Watch: Film4
Below is a list of all the television and radio channels that you can watch in the UK using one of the free services: DAB (for radio), Freeview, Sky No Card - Sky without a viewing card (Freesat from Sky (or fSfS)) and Freesat.. Where a channel can be watched for free, the channel number is listed below. In addition, if you can watch (or listen) immediately online, press the button in the "web" column.

As some channels are exclusive to one service alone, you may need to get receive more than one service to get all the channels you want. The coverage for Freeview differs too - those channels not provided by the public service "Freeview Light" transmitters the current coverage shown thus

(54%)

, taken from Connected Nations Report 2017: Data analysis' Key: wb_sunny daytime; watch_later nighttime; account_box funded from the TV License; flags show Freeview channel limits.
Main TV standard-definiton channels
Regional content
: National channel with no regional content or variations.
media.info
: For full details of broadcaster contacts, see the
media.info Film4 page
.
Official site
: See the
Film4 website
.
From Wikipedia
: edit Programming Film4 did not originally focus on broadcasting blockbusters, but nowadays broadcasts many mainstream Hollywood movies. The channel frequently has themed nights or seasons in which a number of films centred around one genre, director or actor are shown. As Channel 4 also owns a film production company, Film4 Productions, it shows many of its in-house productions. - en.wikipedia.org
read more about Film4 on wikipedia
(summary by
Clipped
).
Freeview multiplex
: Film4 is on
multiplex PSB2
in
.
This channel carries a subtitles service for the deaf, hard of hearing and quiet environments.
Comments
Sunday, 18 August 2013

TOM BECKETT: Thanks for your update, retuning on most (but not all) boxes usually rectifying programme guide number problems.

The only thing I am not quite sure about is what you are meaning by "getting the channels in numerical order"? because they should already be in that order when viewed in the programme guide, or for example are you maybe meaning such as ITV1+1 coming after ITV1, because should you be? then this is something that cannot be altered on most equipment and with the only way of achieving it being to enter them in that order into the favourites list.

jb38's 7,179 posts
Monday, 19 August 2013

Hi jb38 Re channels they are always in the order as per my first post (1.34 pm on13/8/2013)both in the guide or when going through them one at a time with the chanel key.i.e.They are in numerical order(with gaps)up to 61 then jump to180 then back to 16 to 19 then 26 then back 21-25 then up to 54 after that to 27 and on to the end of list in order

TOM BECKETT's 4 posts

What a shambles film4
Yours was the only channel I watched in the evening.
Now nothing.
Why was this so poorly done?
You will be losing customers?

N smith's 1 post

N smith: A retune is required for Film4.

You may find the new Film4 in your 800s.

Dave Lindsay's 5,724 posts

N smith: Film4 is now aviliable to everyone in the UK, not just those who got the full Freeview service.

However.. you need to retune (as per the on-screen message).

If you don't retune.. no Film4.

So.. do a first-time-install OR My Freeview box has no EPG, is blank on FIVE, ITV3, ITV4, ITV2+1, has no sound or the channel line up is wrong | ukfree.tv - 11 years of independent, free digital TV advice please.

Film4 is gaining viewers, not the opposite.

Briantist's 38,902 posts

Is the meaning of this message not as clear as it could be?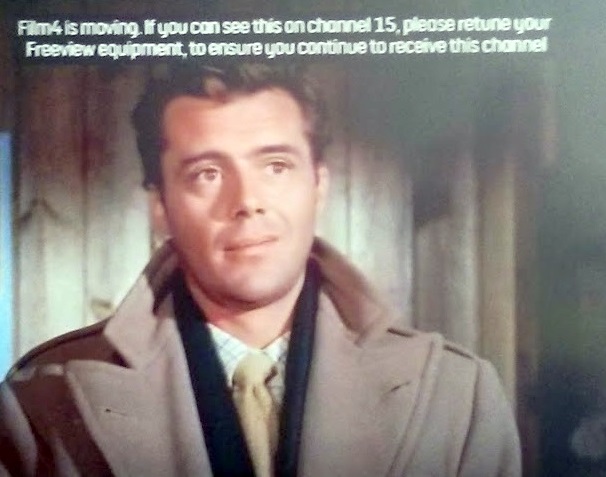 or this one?


Briantist's 38,902 posts

TOM BECKETT: Although it is not normally necessary to carry out this procedure on a Humax box, but judging by what you have said I now think that your best policy by far is to use the boxes "default setting" facility and see if this clears the problem.

Please note! this will NOT blank out anything you have previously recorded

1. Press MENU button.
2. Select Installation and press OK button.
3. Enter your password (Default = 0000)
4. Select Default Setting and press OK button.
5. Select YES and press OK button.
6. Enter your password (Default = 0000)

It would also be of assistance if you could indicate the model number of the Humax box you are using.

jb38's 7,179 posts

jb38: Hi again. Well you have done it.All now working A-O.K.Default has put them all into order.
All my thanks and for your records it is HUMAX PVR-9200T
Am sure my case will help others

TOM BECKETT's 4 posts

TOM BECKETT: Excellent news!! and although unlikely, but should this type of problem crop up again at any time in the future then you will at least be armed with the knowledge on how to rectify the problem.

By the way, one of my own three Humax devices is a PVR-9200T model and which has performed without fault since it was purchased around three years ago, these models also being excellent devices for carrying out signal checks on as the strength / quality indications given are much more in line with the reality of the situation, rather than the "enhanced" over the top readings obtained on some brands.

jb38's 7,179 posts
Wednesday, 21 August 2013

I have only had my new TV - a Samsung UE32F4510 32" LED- since 26th July and a friend's son installed it for me. Last weekend I received the message on screen about Film 4 and the need to retune. Is there a way to simply update that Channel or do I have to retune completely? I used a Freeview box with my previous tv and the menu was easy to follow retuning seemed very simple whereas this model's menu seems very complicated. Your help please

Jo Moor's 1 post
Select more comments
Your comment please