Divis (Northern Ireland) DAB transmitter
Are there any planned engineering works or unexpected transmitter faults on the Divis (Northern Ireland) mast?
Divis transmitter - Divis transmitter: Possible effect on TV reception week commencing 04/12/2023 Pixelation or flickering on some or all channels
UK Free TV shows the coverage area for a radio transmitter as a coloured overlay (orange for FM, other colours for DAB) on the grey map. We have computed the coverage by combining the terrain with the official radiation pattern. A single click will select the transmitter to view the coverage for a single site, and a double click goes to a page showing full details. Click on the buttons in the right-hand corner of the map to choose from different frequencies (or multiplexes for DAB).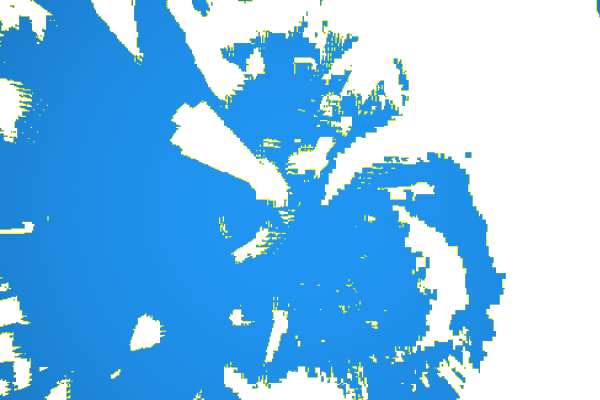 Local transmitter maps
Divis Freeview
Divis DAB
Divis TV region
BBC Northern Ireland
UTV
Comments
Saturday, 23 March 2013
S
Stephen Walsh
11:13 PM
Belfast

8 times I Googled the question which transmitter services bt8 6we, no answer.

Stephen Walsh's 1 post
Stephen's:
map
S's Freeview map
terrain
S's terrain plot
waves
S's frequency data
S's Freeview Detailed Coverage

Stephen Walsh: As far as that particular post code is concerned Divis @ 6.2 miles / 316 degrees and the Black mountain NIMM @ 5.6miles / 301 degrees (on Ch39) serves the area in question.

jb38's 7,179 posts
Sunday, 8 February 2015

Has the power been reduced on the DAB transmitter at Divis recently? South of Newtownards my car is now struggling to lock on all stations :-(

JonnyC's 1 post
Friday, 15 October 2021

JonnyC: weak here in portadown/lurgan/craigavon for the last few days..

david's 1 post
Saturday, 16 October 2021

david:

There has been some quite variable "Tropospheric ducting" around over the previous few days which might have been the cause of your observation as there doesn't appear to be any listed faults. That should have now cleared.

Chris.SE's 3,932 posts
Friday, 10 December 2021

Why is Mellow Magic not listed on Sky radio list?

PETER ARMSTRONG's 1 post

PETER ARMSTRONG: Radio stations are only listed on Sky if the station is broadcast on satellite and the owners have paid the fee to be listed on Sky's EPG.

StevensOnln1's 3,568 posts
Your comment please