Watching the London 2012 Olympics - a guide (part 2)

Brian Butterworth published on UK Free TV
Following on from Watching the London 2012 Olympics - a guide (part 1) - ukfree.tv , here is some additional useful information about watching the Olympics in the UK.
BBC Radio 5 Live Olympics Extra
Starting at
11pm on Wednesday 25th July 2012
, the BBC will have a "
pop
up" radio
station
on
DAB
and online. You can tune to this station now on any DAB radio. It is called BBC R5L Olympics (or BBC R5O). This station is in addition to Radio 5 Live and Radio 5 Live Sports Extra.
There are
two suggested
tuning methods:

• 1) Press Auto Tune or Auto
Scan
button on your radio; the display screen will show Autotune Quick scan / Fast Scanning; as new stations are found the station counter on the right hand side of the display will increase and new stations will be added to this list - It may take a couple of minutes for your radio to update the station list.
• 2) Press 'menu' button on your DAB radio; rotate the 'Tune' button until you see 'Autotune' in the display; select Autotune; s new stations are found the station counter on the right hand side of the display will increase and new stations will be added to the list; this should only take a couple of minutes.
Or you can listen online at
bbc.co.uk/5liveolympicsextra
.
BBC Olympic channels on Freeview, Freeesat and Freesat-from-Sky
BBC One (and
BBC One HD
) will be dedicated to the Olympics, and
BBC three
will broadcast all day (with the BBC HD channel carrying the high defintion version of BBC three), in addition there will be up to two dozen more, making 26 channels in all.
If you have a generic
satellite
receiver
(or use Windows Media Centre) you will need to look at the
instructions provided in the previous article
to tune to the extra 24 channels.
If you use
Freeview
, BBC One is 1, BBC three is 7, the first two interactive channels are on 301 and 302. 302 only broadcasts on
Freeview
from 7pm.
On
Freeview HD
, BBC One HD is 50, BBC HD is 54, the first interactive channel provided in HD on 304 - you can also watch 302 (from 7pm) in
standard
defintion.
If you use
Freesat HD
, BBC One HD is 108, BBC HD is 109, and you can now view the 24 extra channels on channels 150-173 all in HD.
If you use
Freesat SD
BBC One is 101, BBC three is 106, and the SD extra channels will use 150-173.
On
Freesat-from-Sky
, BBC One HD is 143, BBC HD is 169 and the extra 24 channels will appear on 450 onwards from today (23rd July).
Be sure you are watching in high definition
Here is a five-point checklist to ensure that you are watching the Olympic Games in high definition.
Q1 Do you have a high definition television set?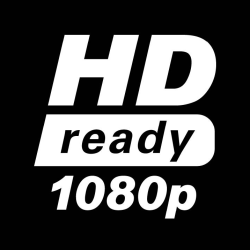 You need to check that your television is actually high definition. Almost all HDTVs are flat screen, but it does not follow that all flat screen televisions are high definition.
The best two clues to look for are the "
HD Ready
" or "Full HD Ready" logos, and also that the television set has HDMI connectors.
If you have the manual for your television set, it may describe HD as "720 line" or "1080 line". If these are not mentioned, you don't have HD and you will need a new television set.
See also
What does "Full HD Ready" actually mean? - ukfree.tv - independent free digital TV advice
Q2 Does your HDTV have built in Freeview HD or Freesat HD?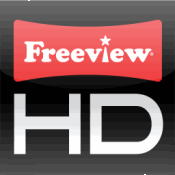 Most HD televisions sold in the UK are "HD Ready", which means that they are capable of showing high definition pictures, but only from an external box.
Some, more expensive, TV sets have
Freeview HD
or
Freesat
HD built in.
If your TV set has the Freeview HD logo, it can receive what are known as "DVB-T2" transmissions, which means you get HD direct from the TV
aerial
connection. If this is the case, see Q4. If the set is "HD Ready with Freeview" it means you can't.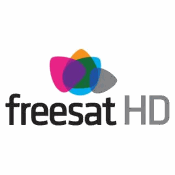 Some high end sets have Freesat HD built in, where you can watch the free high definition channels from satellite. For this to work you will have to use the satellite connection on the set. Remember that set will also have standard definition Freeview, so pictures from the normal TV aerial will not be in high definition.
Q3 If your HDTV doesn't have built-in reception - do you have a Freeview HD or Freesat HD box and the correct cables?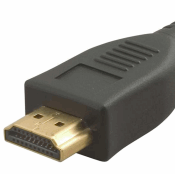 If you have an HD Ready television, you can connect it to an external set-top box to receive either Freeview HD or Freesat HD.
You must make sure that you connect
the box
to the television set using an HDMI
cable
. If you use a
SCART
lead you won't have HD.
Q4 If you want to use Freeview HD, does it transmit in your area yet?
Whilst most of the country has now has Freeview HD transmissions, as they are introduced on the last day of
digital
switchover
, some notable areas do not, in particular Northern
Ireland
. In the North East (
Pontop Pike
) a pre-switchover Freeview HD service operates before switchover on low-
power
.
Q5 Do you remember to switch to the HD versions of BBC One
You do not automatically get to watch BBC One in high defintion, you will need to select the correct channel number.
On Freeview HD, 50 must be selected for BBC One HD, 54 for BBC HD.
On Freesat HD, you must choose 108 for BBC One HD, 109 for BBC HD.
On Freesat-from-
Sky
HD, you have to choose 143 for BBC One HD, 169 for BBC HD.
Comments
Wednesday, 25 July 2012

Trevor Harris: To be fair, it was some people carrying a torch carried online and on an interactive TV channel, with limited interest, rather than an international sporting event.

I suspect spending lots of money was not on the cards.

Briantist's 38,844 posts

brian there isn't going to be a 303 on freeview it is 302 that broadcasts from 7 basically 302 takes bbc three space and bbc three will take bbc parliments space

jord's 25 posts

As I thought the 24 Sky channels are 1920x1080 as opposed to BBC's 1440x1080. The odd thing is BBC One HD is in dolby 5.1 and the 24 channels are in stereo. So you have a choice of a sharper picture or dolby 5.1. Very odd.

Trevor Harris's 367 posts

Hi, thanks for giving out the full frequency parameters of all the BBC Olympic satellite services. I have a generic satellite receiver, so I'm a truly full FREE VIEW satellite TV & Radio viewer/listener, not a Sky or Freesat viewer who dictate to you in one form or another what services you can/can't watch/listen to. It really gets to me when you try to get this information from other sources. I once tried ringing Argos TV to get their frequency & it was like you're talking a foreign language to them. They hadn't a clue what I was talking about. Anyway there still are a few enlightened folk about like yourselves who know exactly what I'm talking about. Many thanks

John Gleeson's 13 posts

Trevor Harris: It is worth noting that the channels are NOT anything to do with Sky. Sky have provided the transponders, but the content belongs to, and is being supplied by, the BBC.

Briantist's 38,844 posts

Mark Agius: Just checked on a Sky+HD box, and 450 is BBC Olympics 1 HD.

Briantist's 38,844 posts

Briantist: I see the BBC Olympic streams are transmitting in 1920x1080 pixels. BBC One HD and BBC HD have been transmitting for some time as 1920x1080pixels. The live coverage on BBC Olympics 14 HD Stream is 1920x1080pixels, the camera they are using must be 320x240pixels

NottsUK's 7 posts

NottsUK: Thanks for the info.

The BBC HD channel certainly needs to be in 1920x1080 mode to allow the broadcast of the 3D events.

I think the "live camera" might be something like an iPhone.

Briantist's 38,844 posts

I just note from BBC - About the BBC: Different ways to listen and watch the BBC's Olympics 2012 coverage :

"For 3D to work on BBC HD, we have to broadcast it at "1920 horizontal resolution", ie, with 1920 pixels across the width of the screen. Usually we broadcast conventional HD at 1440 resolution on digital terrestrial and digital satellite television, so we make a special change to our settings to broadcast BBC HD at 1920 when we need to do 3D broadcasts.

Making this change involves a fair amount of effort, plus there's always the risk that something goes awry. To minimise the effort and risk, I decided that we should broadcast BBC HD at 1920 for an extended period - from May to September. Then, to be fair to the other HD channels we broadcast in BBC controlled capacity on Freeview HD (BBC One HD, ITV1HD, Channel 4 HD*) we investigated whether we could broadcast all of them at 1920 resolution. I'm delighted to say that thanks to a huge amount of work from some very clever people in BBC Research & Development and our suppliers we can do that this summer. We implemented the changes in May to allow us to offer 3D coverage across the great summer of programming and we have moved BBC One HD on Sky and Freesat to 1920 too.

As regular readers of the BBC's blogs will know, 1920 resolution is something we've been aspiring to for some time so I thought I'd explain a bit about the considerations involved. We have to consider the trade-off between the benefits to our audiences of our being able to fit a whole extra channel into the multiplex (whether on digital terrestrial or digital satellite) versus any perceived picture quality benefits of increasing to 1920 resolution. At present the benefits are most apparent on 3D programming. Thanks to some upgrades of our coder systems along with many other tweaks to the way we multiplex services together, this summer we've been able to achieve 1920 on all the channels, whilst the gains would not have been sufficient to broadcast an additional channel. At the moment there is still a question about whether we'll be able to sustain 1920 resolution for the long term; I'll let you know more news on this when we have it."


Briantist's 38,844 posts

jord: I think I got carried away there! I have corrected the items.

Briantist's 38,844 posts
Select more comments
Your comment please