Technical changes to Freesat channels, 2nd-10th October 2013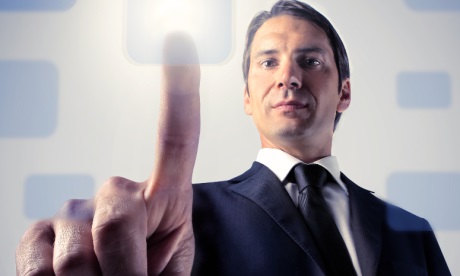 Brian Butterworth
published on
UK Free TV
Here is the answer from Freesat help:

From Wednesday 2nd October to Thursday 10 October, a series of technical changes are happening to the satellite transponders that broadcast some of the channels on Freesat.

If you encounter channels missing from your TV guide, put your Freesat box or Freesat TV into standby for 30 seconds and then switch it back on again. This should see everything restored; If this does not work you will need to do a quick "Freesat channel scan". Instructions for this can be found in your product manual (see Freesat product manuals - find and download replacement user manuals for your Freesat box), or give us a call on 0845 313 0051 and we'll be happy to help.

If you are doing a manual Freesat channel scan, it's worth making a note of your scheduled recordings and resetting them once the scan is complete to be sure you won't miss out.
Comments
Friday, 22 November 2013

Friday 22 November, in the Languedoc, France

Since last month I've lost Euronews, Record TV, RT, eANC and a couple of other minor channels. Have followed your suggestions but to no avail.

What's the solution?
Have a good day and thanks for your attention.

Sue

Sue's 1 post

Chris

Attenuators *do not* work with satellite systems! Fitting one in the downlead from the LNB will prevent it from working! The problems caused by excessive signal strength are confined to reception of Freeview from terrestrial transmitters. Satellite reception works completely differently. The whole system is designed to cope with signal variations and the main difference being the dish size, a larger dish collects more signal than a smaller one. In the UK it is rarely necessary to use more than a 60 cm dish in England and most of Wales but a 75 cm may be needed further north.

So I strong advise against try an attenuator in your coaxial downlead(s).

MikeP's 3,056 posts
Sunday, 24 November 2013

i have freesat television and have no problems the last 5 years some days when i turn it on ut states no signal.usually on bad weather low cloud and heavy rain
.#Is it a weather problem or is the satelite faulty or need adjusting or lnb problem.
thx

GLENN HALLAM's 1 post

GLENN HALLAM:

You seem to have marginal low signal issues.

This is generally the alignment of the dish.

A little tweeking should fix it.

With satellite reception even a millimetre or two can make loads of difference.

jamie stevens's 207 posts
jamie's:
map
J's Freeview map
terrain
J's terrain plot
waves
J's frequency data
J's Freeview Detailed Coverage
Monday, 25 November 2013

Sue: Euronews, RT and Record TV all changed channel settings a few times 30 Sep - 14 Oct, so you may need to rescan if your receiver didn't follow them. If you don't want to do a full rescan, current channel details can be found on KingOfSat.net and similar sites.

MJ Ray's 44 posts

Since the changeover when I look at the Channel menu I can only see the 'Programme Information' for the current program and the next. I can also only view the programme menu for that day. Prior to the changeover I could see weeks in advance. I have tried to reset the channels several times but the problem remains.

Sharon's 1 post

Sharon: which receiver and is that one channel or all? It sounds like your receiver can't find the signal for the full EPG. Now-and-next is broadcast alongside the channels themselves, but the full freesat EPG is broadcast on another transponder (which means my European-spec receiver doesn't see it). In the meantime, you may find the freesat tab on tvguide.co.uk useful.

MJ Ray's 44 posts

I keep hearing rumours that we will loose our freesat viewing, because...satellites are all being moved and we will loose the signal.
This was all to take place in early 2013, here we are in November and nothing has happened. Does anybody(that doesn't profit from rumours like this) know the real truth?
...Martin M

Martin's 1 post
Tuesday, 26 November 2013

Martin:
I don't know where you heard that rumour, but that's all it is. The Astra satellites used for Sky, FreeSat and some other services are 'parked' in geostationary orbit and positioned above the equator so they are above longitude 28.2 East and 28.5 East. They can be moved a little but not by much as any movement requires use of the very limited amount of fuel carried on-board, which is there mainly to allow ground controller to prevent one Astra satellite hitting another Astra satellite.
If they were to be moved, then over 600m people would need their dishes re-aligned! Was it 1st April when you heard the story?

MikeP's 3,056 posts
Wednesday, 27 November 2013

We have a ross freesat and changed the lnb, now we cannot get any english channels, everything is foreign. we have moved the dish re-aligned with a satellite finder but to no avail, still foreign or even no signal, mainly german. please help.

sandra c's 1 post
Select more comments
Your comment please