Why the BBC should abandon 700+m "regional news" to fund local radio, BBC three,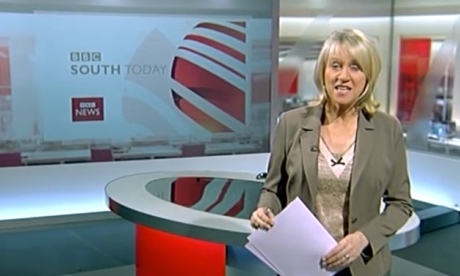 Brian Butterworth
published on
UK Free TV
Why am I making these proposals in the first place?
Following the recent announcement to "take
BBC three
online", I thought I would take a look at the BBC programme budget and see if there was an alternative.
It seems to me that to reduce the BBC budget by 0.5% by taking a service which is valued by a normally hard-to-reach demographic was unfair.
And I think there is a gaping hole in the budget of BBC One that needs urgent attention.
With the renewal of the BBC Charter coming up soon, now might be the time to act.
What am I proposing?
I am saying that the BBC needs to abandon BBC local news in England and
Wales
because it costs a fortune to provide, is poor value for money and it is not very good.
I am saying that the hundreds of millions of pounds spend should be used to provide:
Funding a new family-comedy slot at 6:30pm on BBC One;
Funds to keep broadcasting BBC three as a TV channel for the next decade;
Funds to make BBC FOUR a better service;
Money for local radio to improve the local radio news websites (and Red Button) and provide a full local news service in the 6:30pm-7pm slot.
Provide a Scottish Six news programme at 6pm on BBC One Scotland, and a similar service for Northern Ireland.
Save £615 million pounds;
BBC - Press Office - BBC Nations & Regions
"BBC Nations & Regions is the largest regional broadcasting operation in the UK- accounting for more than £550m of BBC expenditure and employing nearly 7,000 staff across the UK."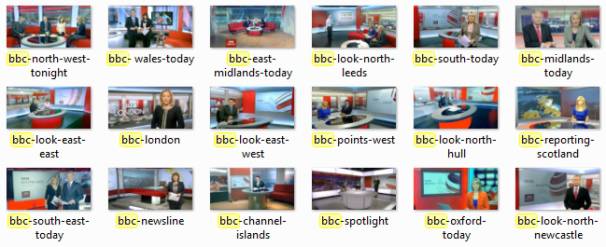 At 2014 prices, half-and-hour evening slot costs £715,000,000 a year.
The problem with regional news
The first problem with regional news is that it is very expensive - costing £715m a year. That's more than enough to fund BBC local radio FIVE times or
BBC TWO
, BBC three AND BBC FOUR.
The second problem is that it is poorly targeted. Even back in the 1960s the BBC observed:
"The boundaries were drawn some forty years ago not on any basis of community interest but to match the range of the transmitters. These are regions devised by engineers rather than sociologists. We respect the loyalties which the present English Regions have created but we now propose to replace them with eight smaller and more socially logical regions. " -
Broadcasting in the Seventies
The current regions are too large to be socially logical and provide local news to anyone. Real people are interested in what happens in their street, their town. If they live in a city, they care what is happening in their part of the city.
No one
really
care what's happening in their "
region
". To spend over £700m a year on a service to these areas is wrong.
The reason for them is they are a legacy of the start of the ITV
network
in the 1950s and 1960s. The BBC had to match a network of ITV companies that most people have long since forgotten about.
The Scottish issue
The government and legal system in Scotland (assuming that it stays within the Union) is different to that in England and Wales. Because of this a special 6pm programme for BBC One Scotland should be provided. This should use the main
BBC news
packages for international and UK-wide news, but also provide suitable Scottish Parliamentary and domestic priority stories.
The Northern Ireland Issue
Exactly the same arguments can be made for Northern Ireland: therefore a 6pm news programme "edited and re-purposed" for the province is also essential.
What to do with the £715m saved?
Firstly there needs to be some funds allocated to Scotland and Northern Ireland for their special 6pm and 10pm news.
Then £20m should go to enable BBC local radio in England to provide a comprehensive news programme at 6:30pm and 10:25pm and training, staff and support to ensure that the BBC local radio news websites are fit for purpose.
£30m should go to BBC three to enable it to be kept as a television service. It is important to not disenfranchise those young adults who can't or won't go online.
£50m should go to BBC FOUR. It is an excellent channel that suffers from having too small a budget to provide what it does in enough
quality
. This money should be able to provide a weekly hour of new science, history, arts, international affairs and
And what of the empty slot between the BBC News and The One Show?
I propose that BBC One takes a leaf out of BBC Radio 4 and uses the slot as an comedy antidote to the news. Five slot might mean a panel show (say, QI), a stand-up show (like Russell Howard, but pre-watershed), something leftfield (like The Might Boosh) and there's still room for some satire.
Comments
Thursday, 11 December 2014

Betamaxman

BBC on VHF was transmitted on channels 1 - 5, depending on where you lived. It was not called BBC1 until the start of BBC2 in 1964 on UHF. Likewise ITV was on channel 7 - 12, again depending on where you lived and hence which transmitter was serving the area. I lived in North East Surrey (now part of Greater London) and Crystal Palace had BBC1 on Channel 1 (Band 1, vision on 45 MHz and sound on 41.5 MHz) while the Sydenham Hill transmitter provided ITV on channel 9 (Band 3, vision at 194.75, sound at 191.25 MHz). Because VHF signals propogate much further than UHF, fewer transmitters were needed to serve almost the whole country and there were fewer 'not spots' that could not get TV reception.
Just thought the historical links would be interesting.

MikeP's 3,056 posts
Sunday, 14 December 2014

MikeP has made a good point about VHF compared with UHF though UHF with a larger aerial and pre-amp was nearly as useful for covering 'no-signal spots' I'm in Hinckley, Leics and watched Belmont (Anglia then Yorks) and Sandy Heath (Anglia) with my Fuba (about 6ft long) group A for a number of years when my local was Sutton Coldfield (Midlands ATV/Central) good and strong but ironically Waltham (E.Midlands) signal was unusable. OK I used a very reliable German rotator for Anglia/BBC East but it was worth it as , then ITV and regional news gave a real regional alternative. I beleive the BBC 4 is too much a highbrow alternative and BBC3 is strictly for the older teens to justify any reduction of local programmes especially regional news is quite wrong . If Scotland wants a quite separate main news then let Scotland fund it , the same with N.Ireland where in a number of places RTE stations are viewable - though prevented in the rest of UK. To stop the local news we'd finish-up with default BBC London News , God help us. No , at the present time I feel we should be more informed both about the world and our own region not less . The BBC Radio took all the Home Service regions of Medium Wave in about 1967, which truely was a wrong step before at least asking us listeners who have finished up having to fight for Radio 4 (former BBC Home Service) Long Wave as a national station with no decent regional radio news as the BBC 'locals' and commercials only bother with 'sound bites' now. Please leave the BBC 1 Regional TV news as it is and also any BBC2 regional programmes which help us respect where we live.

Rog Parsons's 38 posts
Tuesday, 10 March 2015

BBC Regional News is the most popular show on the BBC outside EastEnders most days and far more PSB than "family comedy", which in recent years has been pretty dismal from the BBC. You only have to look at what has happened to ITV to see how much people value it.

Yes, there are efficiencies to be made but axing it would be admitting the BBC's days are pretty much done. They've already made cuts by slashing the lunchtime bulletin to 5 minutes while the new longer late programme is essentially a revised repeat of the 6.30pm edition.

Brekkie's 1 post
Select more comments
Your comment please