Freeview round up - BBC HD, Local TV, Al Jazeera HD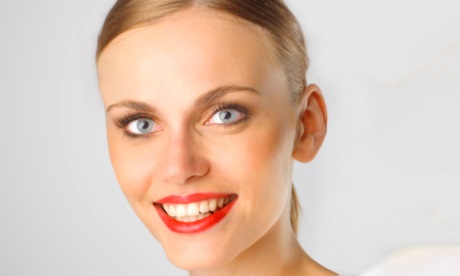 Brian Butterworth
published on
UK Free TV
As the "com7" multiplex is alive on the Crystal Palace transmitter, viewers in London now see this exciting screen if they choose 74, 106 or 107.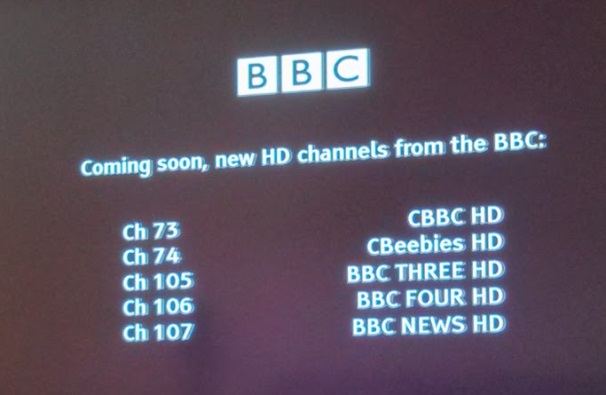 The same multiplex is also broadcasting Al Jazeera in high defintion in HD.

Another "new" feature is Freeview is now showing a short region code on standard definition BBC ONE

And, congratulations to The York Channel and Made in Teesside, who have won their local TV licences.
Comments
Sunday, 1 December 2013

that's good news Brian. Its just a pity that the sound on the HD is lowered on some TV's like the Panasonic so you have to keep on turning the sound up and down as you switch between the HD and SD channels

NICK ADSL UK's 38 posts

NICK ADSL UK: My Samsung has an option in the menus to adjust the sound for the SD or HD codecs, I equalised them so that problem goes away.

Michael's 358 posts
Monday, 2 December 2013

Dear briantist.do you know when dab mxr yorkshire is to close as some say 30 June 2014 and others 30June 2015.thanks Andrew

Andrew Campbell's 4 posts

hi Michael
.with regret the top of the range Panasonic's don't have that option. i use a good sound bar but that to has no menu for equalisation of sound

on a plus point my SD picture is virtually as good as my HD picture so i normally watch SD broadcasts only

Next time i purchase a tv i will need to pay more attention to these types of points that can crop up

NICK ADSL UK's 38 posts

Com 7 multiplex also now broadcasting from Belmont, Black Hill and Winter Hill

Ronald's 1 post

Nick ASDL UK: Actually, Panasonic's tend to have more audio options than Samsung's - try 'Audio Correction' - see this thread - Sound levels on the Freeview HD mux. - Technical - Digital Spy Forums - it may help.

The equalisation for audio will be in the TV setup, using the particular input/output, generally not the soundbar. Use HDMI, then digital optical, then 3.5mm - in that order with your soundbar.

MikeB's 2,579 posts
Tuesday, 3 December 2013

Strangely, the Humax STBs have the opposite problem. Sound is much louder on the HD channels.

No sign of anything on channel 33 from Divis, despite a retune being scheduled for next Tuesday.

PJH's 240 posts
Wednesday, 4 December 2013

ALL: According to "Twitter", BBC 3/4/News/CBBC/CBeebies HD will start on the 10th December 2013.

Briantist's 38,900 posts

Briantist: Also according to the EPG.

Michael's 358 posts

Another "new" feature is Freeview is now showing a short region code on standard definition BBC ONE

Thanks Brian, but how and where is the code and how do we decode it?

Steve P's 1,173 posts
Select more comments
Your comment please