Channel 4 HD
Award-winning comedy, groundbreaking documentaries, distinctive drama and entertainment with an edge, now in high definition
Main TV standard-definiton channels
How to Watch: Channel 4 HD
Below is a list of all the television and radio channels that you can watch in the UK using one of the free services: DAB (for radio), Freeview, Sky No Card - Sky without a viewing card (Freesat from Sky (or fSfS)) and Freesat.. Where a channel can be watched for free, the channel number is listed below. In addition, if you can watch (or listen) immediately online, press the button in the "web" column.

As some channels are exclusive to one service alone, you may need to get receive more than one service to get all the channels you want. The coverage for Freeview differs too - those channels not provided by the public service "Freeview Light" transmitters the current coverage shown thus

(54%)

, taken from Connected Nations Report 2017: Data analysis' Key: wb_sunny daytime; watch_later nighttime; account_box funded from the TV License; flags show Freeview channel limits.
High definition channels
Regional content
: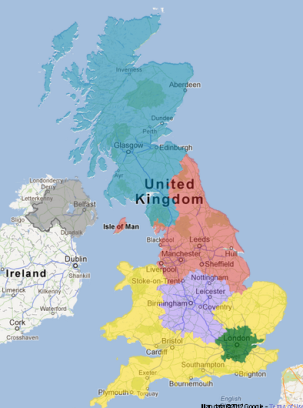 Channel 4 network for adverts only. See
TV regions interactive maps
. .
media.info
: For full details of broadcaster contacts, see the
media.info Channel 4 HD page
.
Official site
: See the
Channel 4 HD website
.
From Wikipedia
: Channel 4 is a British public-service television broadcaster which began transmission on 2 November 1982. The Broadcasting Act 1980 began the process of adding a fourth, and Channel 4, along with its Welsh counterpart, was formally created by an Act of Parliament in 1982. After some months of test broadcasts, it began scheduled transmissions on 2 November 1982. - en.wikipedia.org
read more about Channel 4 HD on wikipedia
(summary by
Clipped
).
Freeview multiplex
: Channel 4 HD is on
multiplex PSB3
in
.
This channel carries a subtitles service for the deaf, hard of hearing and quiet environments.
Comments
Friday, 28 October 2011

NottsUK: I'm getting a carrier but no services on 11127.

Briantist's 38,905 posts

Briantist: My Freesat receiver will not pick it up on the "other channels" option, while a generic receiver needs all the ID information, whereas my blind scan receiver picks it up with no problem.

NottsUK's 345 posts

NottsUK: This box I have requires all the information to be input. I'm sure you're right, I think the box won't "add" channels already on the "Freesat" list.

Briantist's 38,905 posts

Briantist: The ID information is,
SID 21200
VPID 2305
APID 2307 or 2306 (AC3)
PMT 256
PCR 2305.
I hope this helps.

NottsUK's 345 posts

NottsUK: Thanks.

Briantist's 38,905 posts

Briantist: This Channel 4 HD is now encrypted.

NottsUK's 345 posts
Friday, 18 November 2011

Just tuned in on my Bush box and found it as described above "NottsUK
Thursday 27 October 2011 11:49PM
Briantist: Channel 4 HD is now transmitting on Astra 1N, 11127, V, DVB-S2, 8PSK, 22000, 2/3.

It is not encrypted.

Phil's 2 posts
Tuesday, 22 November 2011

Briantist: The Channel 4HD signal from the Eurobird 1 satellite has now been switched off.

NottsUK's 345 posts
Wednesday, 7 December 2011

NottsUK: Thanks for that, much as we would have expected now the service is on Astra 1N.

Briantist's 38,905 posts

CH4 HD is to me a lot better picture and I would say now the best quaulity HD picture of them all.

David's 306 posts
Select more comments
Your comment please