Channel 4 (SD)
Award-winning comedy, groundbreaking documentaries, distinctive drama and entertainment with an edge
Main TV standard-definiton channels
How to Watch: Channel 4 (SD)
Below is a list of all the television and radio channels that you can watch in the UK using one of the free services: DAB (for radio), Freeview, Sky No Card - Sky without a viewing card (Freesat from Sky (or fSfS)) and Freesat.. Where a channel can be watched for free, the channel number is listed below. In addition, if you can watch (or listen) immediately online, press the button in the "web" column.

As some channels are exclusive to one service alone, you may need to get receive more than one service to get all the channels you want. The coverage for Freeview differs too - those channels not provided by the public service "Freeview Light" transmitters the current coverage shown thus

(54%)

, taken from Connected Nations Report 2017: Data analysis' Key: wb_sunny daytime; watch_later nighttime; account_box funded from the TV License; flags show Freeview channel limits.
Main TV standard-definiton channels
Regional content
: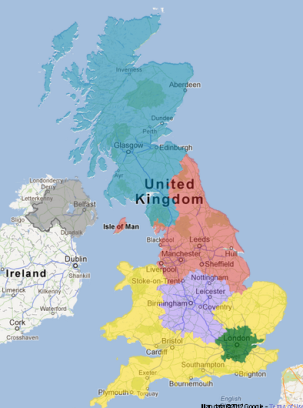 Channel 4 network for adverts only. See
TV regions interactive maps
. .
media.info
: For full details of broadcaster contacts, see the
media.info Channel 4 (SD) page
.
Official site
: See the
Channel 4 (SD) website
.
From Wikipedia
: Channel 4 is a British public-service television broadcaster which began transmission on 2 November 1982. The Broadcasting Act 1980 began the process of adding a fourth, and Channel 4, along with its Welsh counterpart, was formally created by an Act of Parliament in 1982. After some months of test broadcasts, it began scheduled transmissions on 2 November 1982. - en.wikipedia.org
read more about Channel 4 (SD) on wikipedia
(summary by
Clipped
).
Freeview multiplex
: Channel 4 (SD) is on
multiplex PSB2
in
.
Comments
Thursday, 16 February 2012
ADRIAN
8:30 PM
Crawley

ADRIAN: Dave, I now know why I lost my channels on the I-Can. When installing it I removed one of the 2 signal amplifiers/splitters I have ( connected in series). The signal was so low the I-Can did not see anything on channel 22 so gradually lost all channels. I have re-installed the second amplifier and re-scanned and now I've got all channels showing OK.

ADRIAN's 4 posts
ADRIAN's:
map
A's Freeview map
terrain
A's terrain plot
waves
A's frequency data
A's Freeview Detailed Coverage
Saturday, 19 May 2012
leslierainer
4:28 PM
Skegness

i see that that new channel 4 seven is coming to free view but not to free sat its not fair we have missout on these channels

leslierainer's 43 posts
leslierainer's:
map
L's Freeview map
terrain
L's terrain plot
waves
L's frequency data
L's Freeview Detailed Coverage
Sunday, 20 May 2012

leslierainer: No sure what you mean, the channel is already up there on the satellite showing More4+2 at the moment.

Briantist's 38,908 posts
Tuesday, 5 June 2012

The last few days (1st June onwards) channel 4 has disappeared from freeview. Retuning one of our TVs lost all ref to it altogether.

We are on Sudbury Transmitter.
Any clues what I should do?? dont say Move!!

Clive's 1 post

Clive: Ch4 is on the same transmitter as ITV1 so do you still get this? if so then carry out a "factory reset" on your TV, this sometimes called "default setting" on some equipment, then once done follow it up with another auto-tune.

jb38's 7,179 posts
Monday, 16 July 2012

All was working ok in all rooms, then suddenly am unable to receive CH4 or CH5 in one room. Have changed the outputs over on the splitter and also swapped the TV's but the problem remains in the same room.Have also replaced the connectors for that room but does not solve the problem

Ian's 1 post
M
Mark Fletcher
9:09 PM
Halifax

Ian.Unless you provide a full postcode or nearby location as such,we cannot be of useful help to you !

Mark Fletcher's 673 posts
Mark's:
map
M's Freeview map
terrain
M's terrain plot
waves
M's frequency data
M's Freeview Detailed Coverage

ok sorry, wisbech Cambs......PE13 3RP


Ian's 2 posts
Ian's:
map
I's Freeview map
terrain
I's terrain plot
waves
I's frequency data
I's Freeview Detailed Coverage
Tuesday, 17 July 2012
M
Mark Fletcher
6:51 PM
Wisbech

Ian.Wisbech,PE13 3RP.Sorry for my delayed reply but now you specified your postcode as such,is it only Channel 4 and Channel 5 that are giving you difficulties or is it the entire D3+4 multiplex that are problematic as Channel 4 and Channel 5 are all on the D3+4 multiplex on any main transmitter and relay mast.By inputting your full postcode is your aerial polarised horizontally and if so is it directed at either Sandy Heath,Belmont,Tacolneston or Waltham main transmitters.The D3+4 multiplex from Sandy Heath is on frequency 24,from Belmont it is on frequency 25,from Tacolneston on frequency 59 while from Waltham this is on frequency 54.There is a possibility that single frequency interference could be a likely cause in the affected room as such from an electrical appliance,etc.I would look up single frequency interference underlined somewhere in this text and you may have to perform a total resetting procedure as such.Try bypassing the splitter and see whether any improvement (in the room affected) is made.Or use a set-top aerial (if you have one),a piece of wire or a wee screwdriver inserted into the aerial socket of your appliance (in the room affected) whether that makes any difference whatsoever.
Just out of interest what transmitter/s are you on which i mentioned above,and as an indicator which local news bulletin/s do you receive in your house ?

Mark Fletcher's 673 posts
Mark's:
map
M's Freeview map
terrain
M's terrain plot
waves
M's frequency data
M's Freeview Detailed Coverage
M
Mark Fletcher
6:53 PM
Halifax

Correction to my location in my above post,Halifax not Wisbech !

Mark Fletcher's 673 posts
Mark's:
map
M's Freeview map
terrain
M's terrain plot
waves
M's frequency data
M's Freeview Detailed Coverage
Select more comments
Your comment please