Are you really watching free TV in high definition?

Brian Butterworth published on UK Free TV
You need to ask yourself a series of questions if you want to be sure you are taking advantage of the free HD TV channels.

Given that, in the current week, ITV 1 HD gets only 2.6% of total viewing, compared to 36.5% to the channel in standard definition, and that BBC HD gets 1.2% of total viewing compares 26% for comparable channel BBC TWO, it seems that many people are not taking advantage of the improved pictures and sound that can easily be enjoyed.

So, you have to ask yourself five questions:


Q1 Do you have a high definition television set?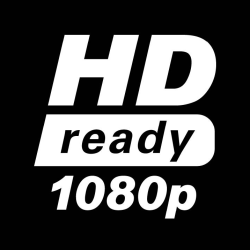 You need to check that your television is actually high definition. Almost all HDTVs are flat screen, but it does not follow that all flat screen televisions are high definition.
The best two clues to look for are the "
HD Ready
" or "Full HD Ready" logos, and also that the television set has HDMI connectors.
If you have the manual for your television set, it may describe HD as "720 line" or "1080 line". If these are not mentioned, you don't have HD and you will need a new television set.
See also
What does "Full HD Ready" actually mean? - ukfree.tv - independent free digital TV advice
Q2 Does your HDTV have built in Freeview HD or Freesat HD?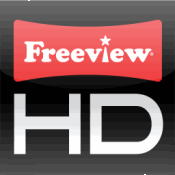 Most HD televisions sold in the UK are "HD Ready", which means that they are capable of showing high definition pictures, but only from an external box.
Some, more expensive, TV sets have
Freeview HD
or
Freesat
HD built in.
If your TV set has the Freeview HD logo, it can receive what are known as "DVB-T2" transmissions, which means you get HD direct from the TV
aerial
connection. If this is the case, see Q4. If the set is "HD Ready with Freeview" it means you can't.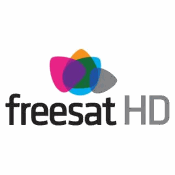 Some high end sets have Freesat HD built in, where you can watch the free high definition channels from
satellite
. For this to work you will have to use the satellite connection on the set. Remember that set will also have standard definition Freeview, so pictures from the normal TV aerial will not be in high definition.
Q3 If your HDTV doesn't have built-in reception - do you have a Freeview HD or Freesat HD box and the correct cables?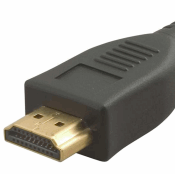 If you have an HD Ready television, you can connect it to an external set-top box to receive either Freeview HD or Freesat HD.
You must make sure that you connect the box to the television set using an HDMI
cable
. If you use a
SCART
lead you won't have HD.
Q4 Do you remember to switch to the HD versions of BBC One, ITV 1 or Channel 4
You do not automatically get to watch BBC One, ITV 1 (or STV) or
Channel 4
in HD.
You must select the special channel numbers for these
services
, as the usual channel numbers (1, 3, 4 and 8 on Freeview, 101, 103, 104 on satellite) will only show in standard definition.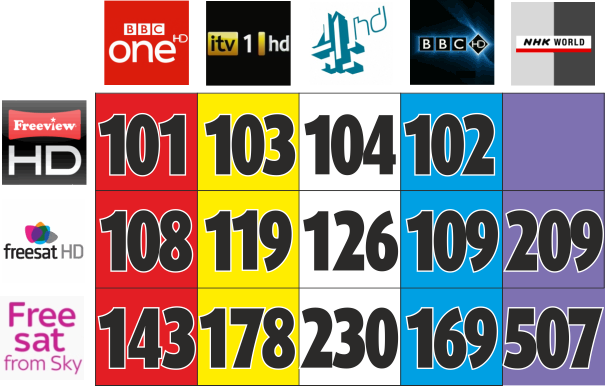 On Freeview HD, 50 must be selected for
BBC One HD
, 51 for ITV1 HD (or
STV HD
), 52 for
Channel 4 HD
(not in
Wales
), 53 for
S4C HD
(Wales only) and 54 for BBC HD.
On Freesat HD, you must choose 108 for BBC One HD, 109 for BBC HD, 119 for ITV 1 HD (or STV HD), 126 for Channel 4 HD and
NHK World
HD is on 209.
On
Sky
HD, you have to choose 140 for Channel 4 HD, 143 for BBC One HD, 169 for BBC HD, 178 for ITV 1 HD.
Q5 Is the HD channel actually showing an HD programme?
Only the BBC HD channel has a HD-only schedule. On BBC One HD, ITV 1 HD and Channel 4 HD non-HD programmes are shown "upscaled" to HD resolutions and look better than the pictures on the SD version of the channel.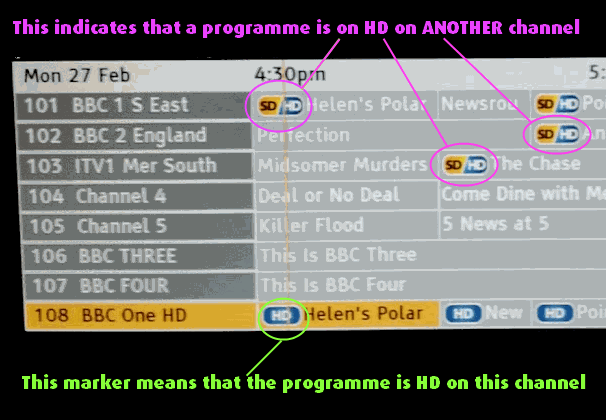 Check in the EPG (usually the INFO or GUIDE button on the remote) to see if the programme that is being shown has an HD marker in the listings.
Comments
Wednesday, 20 June 2012
K
KEVIN GARDINER
9:21 PM
Stourbridge

Briantist,
I'm a keen HD freeview watcher these days after upgrading to Hd in January this year.I receive perfect reception from the Sutton cold field transmitter on both standard and HD. Over the months, i've noticed that the HD programmes were being broadcast in 1440 X 1080p/i for 99% of programme ouput, but occasionally a programme would be broadcast in the full HD standard of 1920 x 1080p/i, then the following episode being transmitted in the lower standard.this has been going on for quite a while. I can only think it was due to quality checking etc.
However, since midnight on 1St June 2012, all the multiplexes are now transmitting all HD programmes in the higher resolution 1920 X 1080p/i.

KEVIN GARDINER's 68 posts
KEVIN's:
map
K's Freeview map
terrain
K's terrain plot
waves
K's frequency data
K's Freeview Detailed Coverage
Sunday, 8 July 2012

Gerald:

Don't know why, but is is here too.

(Heathfield. LG Freeview HD set - not sure model no.).

John's 7 posts
Monday, 9 July 2012
D
Des Collier
6:21 PM
Brigg

Gerald:I have noticed this as well,on the hd channels,but have managed to improve the sound strength by altering my sound settings on my tv.BBC HD also transmits the sound in 5.1 dolby surround sound so this could be another reason.(on Belmont transmitter).
Brian,what do you think?

Des Collier's 171 posts
Des's:
map
D's Freeview map
terrain
D's terrain plot
waves
D's frequency data
D's Freeview Detailed Coverage
Friday, 13 July 2012

Tony Hill
Sunday 22 April 2012 1:11PM Dorchester. Also Des Collier 09-07-2012

Only just seen your questions so sorry about delay. I have HD via both Free TX systems fed via high end Yamaha av amp with 5:1 audio.
Freeview is from Sandy Heath and Freesat from 28.2 east (of south) And video is displayed by a 32" Sony 1080 I product some 5 years old. The HD freesat signal is fed from a Panasonic BD recorder whilst the HD freeview is fed from either a second Pany BDR or if simply watching via a HD set top box (I-Can easy TV HD tuner) all via HDMI leads. I have yet to see a noticable difference in video quality from any of my tuners tuned to a HD signal provided each tuner is tuned to same program during test. The audio of the I-Can set top box is not as rich as either of the Pany's even if fed via the spdf optical cable. If at any time I find that there is degradation of video I'd expect to see it from the Freesat tuner due to a serious accumilation of snow on the dish preventing the signal entering the LNB's feed horn. (10 gig hz sigs will not pass through any matter) I have found that the best way to clear such amounts of snow are also safer than assending a ladder in freezing conditions and includes little risk of knocking the dish out of alinement but will only work if dish is about as high on wall as the bottem of a first story out side window ledge with a clear sight line to your position. Sprayer must be able to send water jet to dish. Fill small Hozlock plant sprayer thats never been used to spray garden chemicals (VERY IMPORTANT) with tepid water adjust to get jet of water from nozzle and direct jet of water at dish and with time snow will go. This is a very gentle way of clearing the snow from dish. This methord worked very well on my 1 metre H-H analogue dish used for most of the 90's and some of the 00's. Put simply the dish is taking a relativerly warm shower to thaw the snow. I would not use a hosepipe just in case the plastic cap over the feed horn on the LNB was disloged - remember the holes in the plastic caps caused by the UV light and letting in water and resulting in systems failing in the early days of the Amstrad fidelity sattlelite systems.

G.F.Lewendon's 29 posts

The more I'm reading into why my TV suddenly lost pretty near perfect BBC 1 HD/ITV 1 HD and is impossible to watch ITV 4 (SD)... the more I'm convinced there's a gremlin in my house. I have a LG 32LV355T, which the spec says has built in Freeview HD and can receive from DVB-T2 (the switchover to which I understand is the reason for people getting grumpy with the BBC). So what's the problem? I live 3 miles from Crystal Palace, virtually in the shadow of the tower, dammit!! Cables?? Virgin?? Cat?? What else is there to blame??

Stuart's 9 posts

Right thanks Dave. Possibility of too much signal? I've checked the signal strength for the channel I have problems with - ITV 4 - and it varies between 30 - 42%. The quality varies between 0 and 100%. I can't get any channel between 49 and 60 after a full factory reset.I've just bought a variable attenuator as per your thread and advice. Fingers crossed!!

Stuart's 9 posts
Monday, 23 July 2012

Hi Dave - I got the attenuator and fitted it and for two days - perfect. I've got ITV 4 back. Then I lost all the channels totally. I think there's a bigger problem here...

Stuart's 9 posts
Tuesday, 24 July 2012

Stuart: If as you have mentioned in an earlier posting that you cannot receive any picture when using a set top aerial and something which you should have been able to do, unless that is you are genuinely experiencing a very low signal caused by the "umbrella" effect, i.e: shielded by being too close to the mast, although I do feel that you are a little too far out for this type of thing to affect you.

But though on checking back on your various postings I cant say that I noticed you having mentioned at any time anything regarding your aerial arrangements, insomuch is the aerial yours? and if so where is it mounted, or is it a communal aerial system that you are connected to? as its important to know this and especially so if its communal.

However apart from that said, as you seem to have exhausted tests / things to try and this being coupled to your locality making it difficult to check / assess the problem using Google earth, but as it does appear that you are located in a reasonably high density housing area have you as yet checked with anyone else close by to find out if they are also suffering from the type of problems as you are?

(This is a duplicate posting to the reply made under the other heading you have used.).

jb38's 7,179 posts

Attn: G.F.Lewendon

Sorry for the slow response but thanks for your comments on the relative merits of HD on "freesat" and "Freview. It seem, then, there is no difference. Surprising to me as I would have thought that "freesat" would be superior - not much trouble with snow here in sunny Dorset! I will probably upgrade my Freeview box to HD but it is not a priority.

Any thoughts on "YouView"? My freesat box is iPlayer capable but I have only used it about three times in two years! With PVRs readily available, I can't quite see the point of it except for people away from home - like university students.

Tony Hill's 65 posts
Select more comments
Your comment please