Various corrections and updates for Freeview HD, local TV and so on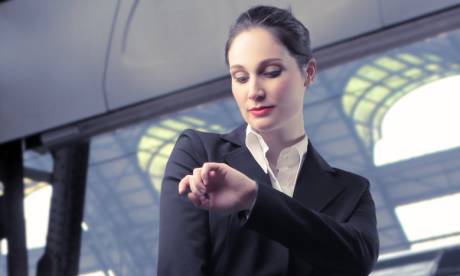 Brian Butterworth
published on
UK Free TV
Here are the corrections I have made.

There was a database table doing some caching that I had forgotton about: this resulted in the incorrect country for the Moel-Y-Parc (Flintshire, Wales) transmitter. This bug has been court and fixed.

Sometimes you might want to look at the Digital UK data for a given transmitter: the postcode listed on the top of each transmitter page is now a link to Digital UK.

Local TV data was out of date. This is now corrected and fixed. You can see Local TV for the full list of information. Specifically the on-air dates have been updated to:


Tacolneston (Norfolk, England): on air
Belmont (Lincolnshire, England): on air
Crystal Palace (Greater London, England): on air
Waltham (Leicestershire, England): 27/05/2014
Nottingham (Nottinghamshire, England): 27/05/2014
Winter Hill (Bolton, England): 30/06/2014
Storeton (Wirral, England): 30/06/2014
Black Hill (North Lanarkshire, Scotland): 30/06/2014
Craigkelly (Fife, Scotland): 30/06/2014
Whitehawk Hill (Brighton and Hove, England): 08/07/2014
Wenvoe (Cardiff, Wales): 22/09/2014
Bristol Ilchester Crescent (City of Bristol, England): 22/09/2014
Pontop Pike (County Durham, England): 22/09/2014
Emley Moor (Kirklees, England): 22/09/2014
Beecroft Hill (Leeds, England): 22/09/2014
Bristol Kings Weston (City of Bristol, England): 22/09/2014
Mendip (Somerset, England): 22/09/2014
Winter Hill (Bolton, England): 01/10/2014
Winter Hill (Bolton, England): 01/10/2014
Sutton Coldfield (Birmingham, England): 31/10/2014
Brierley Hill (Dudley, England): 31/10/2014
Oxford (Oxfordshire, England): 22/12/2014
Sheffield (Sheffield, England): 22/12/2014
Rowridge (Isle Of Wight, England): 22/12/2014
In addition the
Freeview HD
com7 dates have been adjusted, thus:
Tacolneston: on air
Sandy Heath: on air
Rowridge: on air
Pontop Pike: on air
Divis: on air
Craigkelly: on air
Black Hill: on air
Bilsdale: on air
Belmont: on air
Mendip: on air
Crystal Palace: on air
Sutton Coldfield: on air
Winter Hill: on air
Emley Moor: on air
Wenvoe: on air
Waltham: on air
Oxford: on air
Ridge Hill: 08/04/2014
Bluebell Hill: 08/04/2014
Caradon Hill: during 2014
Beacon Hill: during 2014
Fenton: during 2014
Darvel: during 2014
Caldbeck: during 2014
Moel-y-Parc: during 2014
Sheffield: during 2014
Angus: during 2014
Durris: during 2014
Hannington: during 2014 on air.
Fenham: during 2014
And I have also added in the changes to Freeview allocations for 48
Movies4Men
and 66
CBS Reality
amongst others.
Comments
Wednesday, 2 April 2014

Hannington COM7 has been on-air since 18 March.

Mike Dimmick's 2,486 posts

Mike Dimmick : Thanks. I have corrected.

Briantist's 38,899 posts
Thursday, 3 April 2014

I also note from BBC News - STV Glasgow digital TV channel June launch date that STV Glasgow will start June 2nd.

Briantist's 38,899 posts
Sunday, 6 April 2014

I live in Chippenham, Wiltshire. I get a very good signal from Mendip for my normal freeview . Could you tell me what the range of local tv is. I believe that Bristol will be my nearest.

Richard Hibberd's 30 posts

Richard Hibberd: The radiation pattern is shown on the page for Mendip, immediately below its map. The local mux is the red leaf-shaped trace.

Dave Lindsay's 5,724 posts
Saturday, 26 April 2014

On the new link to local TV & on the page for Wenvoe its saying that all local stations will be on Channel 8, but this is only in England & Northern Ireland. In Scotland & Wales local TV like Made in Cardiff will be on Channel 26.

Rob's 3 posts
Rob's:
map
R's Freeview map
terrain
R's terrain plot
waves
R's frequency data
R's Freeview Detailed Coverage

Rob: Yes, I don't know how that slipped into the system. It's fixed now, thanks for pointing it out.

Briantist's 38,899 posts
Tuesday, 5 August 2014

My elderly mother lives in Bromyard HR7 and gets Freeview through a supposed digital aerial installed (at significant cost) over 2 years ago. She has 2 TVs working OK, but reception in other rooms is hopeless. This has not always been the case but it has got much worse in the past few months. Can anyone explain why this might be happening and suggest a cheap and easy remedy?

Kris's 1 post

Kris: A full postcode included with your question would be really helpful, since you can do a lot of the legwork yourself, but I think your mother is getting her signal from Winter Hill.

OK - if two TV's are working fine, but others are not, that points to a problem with the way the signal is split (assuming she is using just one aerial). If the splitter/booster is accessable, check that all the connections are in properly, there are no frayed wires, etc. The other thing to check is that the aerial leads from the socket to the back of the TV is fitting correctly.

The other thing to check is that all the TV's are actually tuned to the same transmitter. If you go to the two TV's (sockets) which are fine, turn to BBC1 and then go into the setup menu and check what RF channel/transmitter they are on. Since they are OK, you can check that the other TV's are also on the same channel in the same way. If they are not (there could have been a retune where the wrong transmitter got found first), then see if tuning them into the correct transmitter improves things.

However, it sounds like the connections to the other rooms might have problems, and that needs to be checked. Possibly by the person who first put it in to rectify any errors... or possibly not!

MikeB's 2,579 posts
Wednesday, 6 August 2014

Kris : In addition to that said by MikeB, although the Ridge Hill transmitter could possibly be located at around 13 miles or so away from the area referred to, then as the signal from the aerial would appear to be feeding a total of four outlet points is the splitter being used for the purpose of feeding these outlets a powered or non-powered type?, because in most situations it should really be powered. You should try temporarily connecting one of the sets suffering from poor reception into the outlet point used by one of the two thats perfectly OK, if it still fails to receive properly then carry out the procedure as mentioned in MikeB's 3rd paragraph down, the Mux channels used by Ridge Hill being as follows. / 28 (BBC) - 25 (ITV) or 29 (ITV West) - 22 (HD service) - 21 (SDN / ITV3) - 24 (Pick TV etc) - 27 (4Music etc) - 32 (COM 7 HD) - 34 (COM8 - if in operation).

jb38's 7,179 posts
Select more comments
Your comment please