Recommended reading
And here are the daily recommendations for developments with Freeview, Freesat, Freesat from Sky, Digital radio, free HD and online viewing. Summaries are done by
Clipped-Your articles and documents summarized
Thursday 29 September 2016, PM
DTG :: News :: Freeview Play Update adds support for new TV Technologies
Mandatory support for the decoding of HEVC for programmes delivered via broadband1 Optional support for Ultra HD and HDR content via broadband2 Enhanced subtitling in on-demand programmes using the EBU-TT-D standard3 Support for additional content protection technologies Freeview Play products developed using the new 2017 specification will also include enhanced search functionality, allowing viewers to find their favourite shows across on-demand players. James Jackson, Technology Director at Digital UK, said 'As more manufacturers and content providers join Freeview Play the platform is evolving for the future and embracing new technologies, including HEVC and the potential for Ultra HD via broadband. - dtg.org.uk
Wednesday 28 September 2016, AM
Digital radio switchover in focus at IBC 2016
At the show, there was significant interest in digital radio - both from countries interested in setting up DAB trials, and from more established markets looking to the world's first digital radio switchover which starts in Norway in January next year. Laurence Harrison of Digital Radio UK talked about this growth in digital stations in the UK, including stations launched in the last month such as Union Jack, which plays music from British artists with the listeners picking the playlist. - radiotoday.co.uk
Tuesday 27 September 2016, PM
DTG :: News :: DTG's roundup of IBC 2016
The DTG kicked-off IBC 2016 with a DTG Dinner to debate how we can best invigorate our Industry while bringing together traditional and new forms of digital media consumption. The DTG also helped close IBC 2016 with our CEO Richard Lindsay-Davies joining the panel to discuss the key trends coming out of this year's show. - dtg.org.uk

Calling all Android users join our mobile research project
Ofcom is calling on the UK's 20 million Android smartphone users to join its first crowdsourced research project for better mobile phone services. By downloading the Ofcom Mobile Research app, mobile users can join a nationwide panel of volunteers who will help gather valuable information about mobile coverage, reliability of voice calls, mobile broadband performance and users' experiences and habits. - media.ofcom.org.uk
Helen Boaden confirms retirement from BBC Radio
BBC Director of Radio Helen Boaden has confirmed she will step down from her position within months. She started her radio career in the UK at commercial stations Radio Tees and Radio Aire before joining the BBC in 1983. - radiotoday.co.uk
Tuesday 27 September 2016, AM

Small scale DAB trials
The trials showed that the small scale approach to DAB transmission is technically sound, and they helped Ofcom, the triallists, and wider industry to understand the practical requirements for successfully sustaining DAB radio transmissions using the small scale approach. The technical documents contain more in-depth information on the technical development and operational aspects of the small scale trials, as well as technical studies on potential frequency availability for small scale DAB, a technical report on DAB receiver performance that we commissioned during the project, and some summary results of a survey of radio stations on small scale DAB that we carried out while preparing this report. - stakeholders.ofcom.org.uk
News Corp completes acquisition of Wireless Group
Wireless Group stations including talkSPORT, Virgin Radio, Pulse and Signal Radio are now officially owned by News Corp after the sale was approved. News Corp says there are significant opportunities to grow reach in the world of sport and entertainment, share talent and cross-promote brands with the new stations, but will run the company on a standalone basis. - radiotoday.co.uk
BT in £60m YouView takeover talks with BBC
BT is in talks towards a deal worth tens of millions of pounds for full ownership of YouView, its set-top box technology joint venture with Britain's public service broadcasters and broadband rival TalkTalk. Given the project did not meet its original objective of succeeding Freeview, BBC chiefs fear criticism if they are seen to have in effect subsidised BT. The broadcaster has pumped tens of millions of pounds from the licence fee in to the project since it was founded as Project Canvas in 2008. - www.telegraph.co.uk
Thursday 15 September 2016, AM
DTG :: News :: Nokia demonstration of the flexibility of the UHF TV broadcast band
However the event started with a presentation from Finnish Minister for Transport and Communications-Anne Berner-saying that the European Council should consider fully flexible use of the 470-694 MHz band including uplink and mobile networks should be developed to replace DTT. Anthony Whelan, Director for Electronic Communications Networks Services, DG Connect added that flexibility for downlink use is needed in the sub 700 band but with enough direction to avoid fragmentation in the market. Lastly a snapshot of interactive services available with the mobile connected to a laptop to deliver catch-up and on demand services as well as live TV. There was not a demonstration of LTE broadcast with Nokia and Qualcomm adding that developments to eMBMS with 3GPP rel-14 will enable greater opportunities for use of LTE broadcast with handsets including rel-14 features available by around 2019. - dtg.org.uk
Wednesday 14 September 2016, PM
Theresa May's role in BBC chief's exit 'brutal and extraordinary' | Media | The Guardian
- www.theguardian.com
Monday 12 September 2016, PM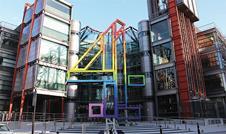 C4 relocation back on the agenda
Reports have emerged that Channel 4 is to be moved to Birmingham as it prepares for its first official meeting with the government's culture secretary.Karen Bradley, who took over from John Whittingdale in July, is expected to meet with C4 chief executive David Abraham this week and, according to The Telegraph, will set out her support for relocating the broadcaster.Bradley and culture minister Matt Hancock are not expected to pursue privatisation but believe moving the broadcaster's headquarters north would boost the creative economy outside London. - www.broadcastnow.co.uk
Capital goes national on DAB Digital Radio
Global's Capital has appeared on the Digital One multiplex as Capital UK, taking the London based hit music station truly national for the first time. Capital joins other Global brands Capital XTRA, Smooth Extra, Heart extra, LBC, Classic and Radio X on D1. The only Global station not on national DAB now is Gold. - radiotoday.co.uk
Sunday 04 September 2016, PM
BBC Studios boss: 'We're not looking for another Chris Evans on Top Gear'
Until the white paper's publication, BBC bosses were working on the assumption that, in return for freeing Studios to make programmes for other broadcasters, a minimum of 40 of BBC shows would be opened up to tender from independent producers, as had been negotiated with industry association Pact. Career 2016 director, BBC Studios 2015 acting director of television 2013 deputy director of television 2011 head of editorial standards, BBC Television 2010 member of BBC Television board 2009 controller of entertainment commissioning 2007 executive editor for entertainment commissioning 2004 director of entertainment, Talent Television 2001 managing director, Zeal Television 1997 head of entertainment, Tiger Aspect 1994 freelance series producer. - www.theguardian.com
Sunday 04 September 2016, AM
The BBC's fixation on 'balance' skews the truth
It was never clear, at least to this listener, why Steve Hilton, a US resident who once fell out with the last prime minister, became one of the anti-EU stars of the BBC's Brexit coverage, to the point of assisting with analysis on referendum night. To be fair to Mr Hilton, he could hardly be blamed for embracing a dazzling career in EU punditry when the BBC pressed it upon him, nor was his inexplicable prominence the most bizarre or regrettable aspect of the coverage which, according to polling by the Electoral Reform Society, played the biggest part in the referendum in keeping the British public informed. - www.theguardian.com
Thursday 01 September 2016, PM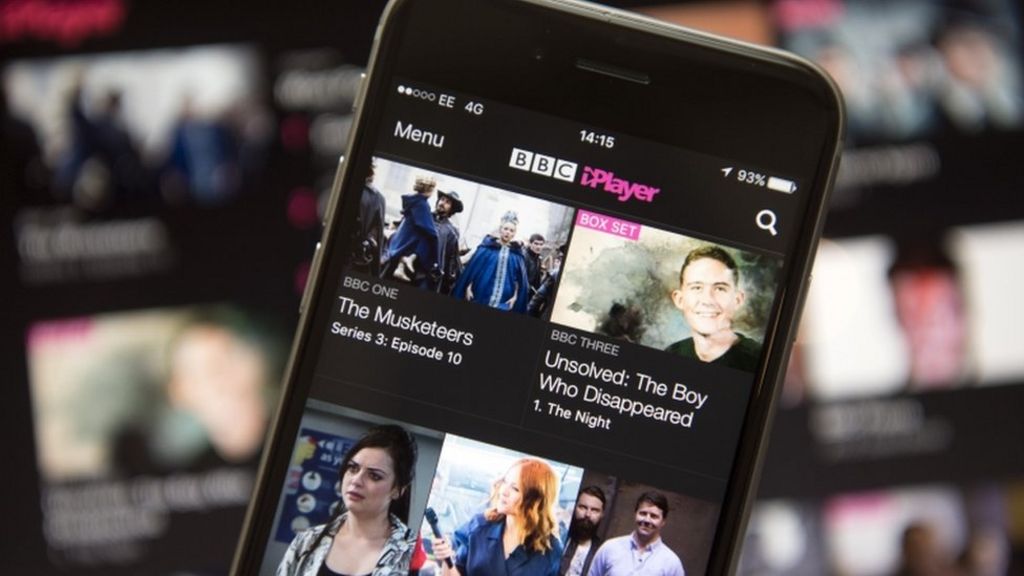 BBC iPlayer: Viewers now need TV licence to watch catch-up
Viewers are now prompted to declare if they have a TV licence when they try to watch any content on iPlayer. The new rules apply to all devices used to access iPlayer - including laptops, smartphones, tablets, TV streaming devices and games consoles, as well as through third-party services such as Sky, Virgin or BT. A licence is not needed to watch S4C on iPlayer or to listen to BBC radio programmes. - www.bbc.co.uk
DAB digital radio reception gets a boost in Hull
A special radio event took place in Hull on Thursday morning urging listeners in Northern Lincolnshire and East Yorkshire to retune their digital radios sets. The retune is part of a programme of essential work which will immediately switch-on four new digital transmitters at High Hunsley, Hull Clough Road, Patrington and Garrowby Hill, and one further transmitter in Scunthorpe in October, improving and expanding DAB coverage for over 220,000 listeners in Scunthorpe, Goole, Bubwith, Market Weighton and Stamford Bridge. - radiotoday.co.uk
Friday 12 August 2016, PM
BBC launches subtitles for live channels on BBC iPlayer in world-first
BBC - BBC launches subtitles for live channels on BBC iPlayer in world-first - Media Centre. - www.bbc.co.uk
Monday 08 August 2016, PM
Help Receiving TV and Radio
On Red Button, viewers on cable, satellite and Freeview/YouView can access upto 8 scheduled streams showing all the key sports and highlights throughout the Olympic period - cable and satellite viewers will also have the choice of watching those streams in high definition. For Freeview/Youview, additional information on how to access our Red Button Services and help with any issues can be found at our Freeview/Youview Rio 2016 page. - www.bbc.co.uk
Video on demand viewing
Video on demand accounts for 12 of viewing time on average, but it is much higher among those aged 16-24, who claim to spend less than half of their viewing time watching live or recorded television. The video on demand adoption figure is based on Kantar Media TGI research as reported by the communications regulator Ofcom in its Communications Market Report 2016. - informitv.com
Monday 08 August 2016, AM
Will Self: Our digital lives and the chaos beneath
The last century has seen two related processes occur the creation of higher and higher reproductive fidelity, both of sound and image and the wider and deeper dissemination of these sounds and images. Our willingness to upload our social existence to the web, to rely on it for our orientation, and to depend on it for our memory, means that when the silvery interface between us and it becomes perturbed, we seem to be witnessing the very lineaments of the thing in itself, stripped of its fleshly and humanising coat. - www.theguardian.com
Friday 05 August 2016, AM
DTG: Implementation Group for Future PMSE Audio
The Implementation Group for Future PMSE Audio aims to keep PMSE front of mind during future Spectrum debates, providing coordinated positions on PMSE Spectrum requirements. The ability to objectively and independently assess the suitability of the 960-1164MHz band for PMSE audio The platform to provide a coherent message to Government and Ofcom on PMSE Spectrum issues Monthly Group meetings discussing key topics A vote in PMSE Group activity A tailored Monthly Bulletin Complimentary access to Implementation Group for Future PMSE Audio DTG reports and white papers Free invitations to the annual DTG Summit Incidental use of meeting and conference room facilities at our central London offices, subject to availability. - dtg.org.uk
Monday 01 August 2016, PM
Changes to some of our HD channels on Freeview HD/YouView for the Olympics
BBC - Changes to some of our HD channels on Freeview HD/YouView for the Olympics - Help Receiving TV and Radio. - www.bbc.co.uk
Monday 01 August 2016, AM
TV Licence laws are changing from September 2016
Currently households only need a licence to watch broadcast TV - including through Sky and Freeview - however, new laws mean you'll need to hold a 145.50 a year licence to watch live BBC channels, stream or download programmes on demand. According to TV Licensing, if you don't require a licence, you'll need to fill out a 'no licence needed' declaration form - however this may include a household inspection by the TV licence authority. - www.mirror.co.uk
Friday 29 July 2016, AM

Making switching easier and more reliable for consumers
This document sets out our provisional view on the difficulties consumers currently experience when they switch, or consider switching, one or more triple play services between the Openreach, KCOM, Virgin cable and Sky satellite platforms. It also sets out our provisional assessment of options for reform to reduce these difficulties and deterrents, making switching easier and more reliable for consumers. - stakeholders.ofcom.org.uk
BBC told to do more for colour blind people after election complaints
The BBC has been told to do more to help the 2 million people who are colour blind in the UK after the BBC Trust upheld a series of complaints about confusing general election graphics. Colour Blind Awareness commended presenter Jeremy Vine, the figurehead of the BBC's election graphics, but said a number of difficulties were caused by the on-screen colour palette. - www.theguardian.com
Wednesday 27 July 2016, PM
Fireman Sam Qur'an row gets alarm bells ringing at BBC
Spare a thought, if you would, for the good people of the BBC complaints department. Only to be expected, you might think, after the production company apologised for the incident and cut all its ties with the animation studio, which it blamed for the mistake. - www.theguardian.com
Thursday 21 July 2016, AM
Channel 4 privatisation review was Whittingdale's agenda, says Ed Vaizey
The Guardian reported in May that the government was backing away from proposals for full privatisation of Channel 4, but was still considering other measures such as part-privatisation or forcing it to sell off its 100m London HQ and move to Manchester or Birmingham. Channel 4 chairman, Charles Gurassa, has previously criticised the destabilising impact of uncertainty over the broadcaster's future that has been felt since plans for a potential sell-off emerged last autumn. - www.theguardian.com
Wednesday 20 July 2016, AM
DTG :: News :: DTG HOSTS PMSE DEBATE
The DTG was recently delighted to host an informative debate on Programme Making Special Events as part of its DTG Spectrum Access Forum activity. One solution proposed by Ofcom to the reduction in spectrum available to PMSE, is for PMSE audio applications to share spectrum used by the Civil Aviation Authority between 960MHz and 1164MHz. - dtg.org.uk
Tuesday 19 July 2016, PM
BBC+ The BBC, just for you – Android Apps on Google Play
BBC is the new app from the BBC that lets you mould all the content the BBC has to offer to suit your own tastes. The new BBC app lets you customise the categories so we only send you the bits of the vast store of content and contributors available through the BBC that you've shown an interest in. - play.google.com
Tuesday 19 July 2016, AM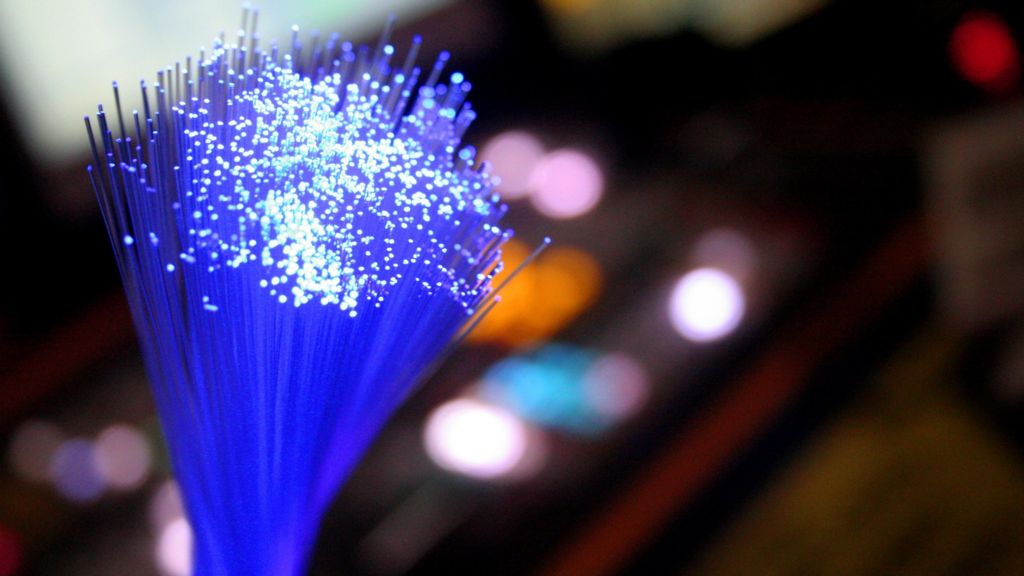 BT must 'put its house in order'
For its part, BT is keen to prove that it is getting its house in order and has just announced improvements in the time it takes customers to get an appointment for an Openreach engineer to repair or install broadband. Companies such as Sky, Vodafone and TalkTalk, who pay to use the network, have claimed in the past that BT underinvested in Openreach, leading to a poor service with interruptions and slow speeds. - www.bbc.co.uk
BBC 'personalisation' app ties together iPlayer and other digital services
The BBC has launched a new personalised app tying together access to all its digital services that it says will help the public get the most out of their licence fee. BBCPlus, which soft launches on Tuesday, collates BBC content and tailors recommendations, bringing together different services such as iPlayer and the BBC News website. - www.theguardian.com
Monday 18 July 2016, AM
http://www.digitaluk.co.uk/__data/assets/pdf_file/0009/88911/Digital_UK_Update_July_2016_w…
- www.digitaluk.co.uk
Radio Yorkshire returns to DAB in Leeds
Some of the services transferred to Bauer's Leeds multiplex but Radio Yorkshire didn't make the move. In programming news, Radio Yorkshire has also hired former Leeds and Rotherham boss Neil Redfearn as lead summariser for Leeds United Live coverage for the 2016/17 season. - radiotoday.co.uk
Saturday 16 July 2016, AM
Ed Vaizey ends role as Communications Minister
Minister of State for Culture, Communications and Creative Industries Ed Vaizey has left the Government. He previously served as jointly Minister of State for Business and Enterprise and Minister of State for Energy in the Conservative-Liberal Democrat Coalition Government. - radiotoday.co.uk
Thursday 14 July 2016, PM
John Whittingdale leaves role as Culture Secretary
John has only been in the role for 14 months, having been appointed by David Cameron in May 2015 following Sajid Javid's move to become Business Secretary. Since then he's attended many radio industry events, including the Radiocentre conference and the launch of DAB multiplexes. - radiotoday.co.uk
BBC News channel and World News face 10% cuts after merger is ruled out
The BBC News channel and the World News service face 10 cost cuts after the corporation decided against merging the two operations. The Guardian reported in December that the corporation had shelved plans to shut the BBC News channel and replace it with digital services after coming to the conclusion that it would only save in the region of 16m. Though the costs of running the channel exceed 110m, much of that budget in areas such as newsgathering would have to be assigned to other parts of the corporation if it were to close. - www.theguardian.com
Wednesday 06 July 2016, PM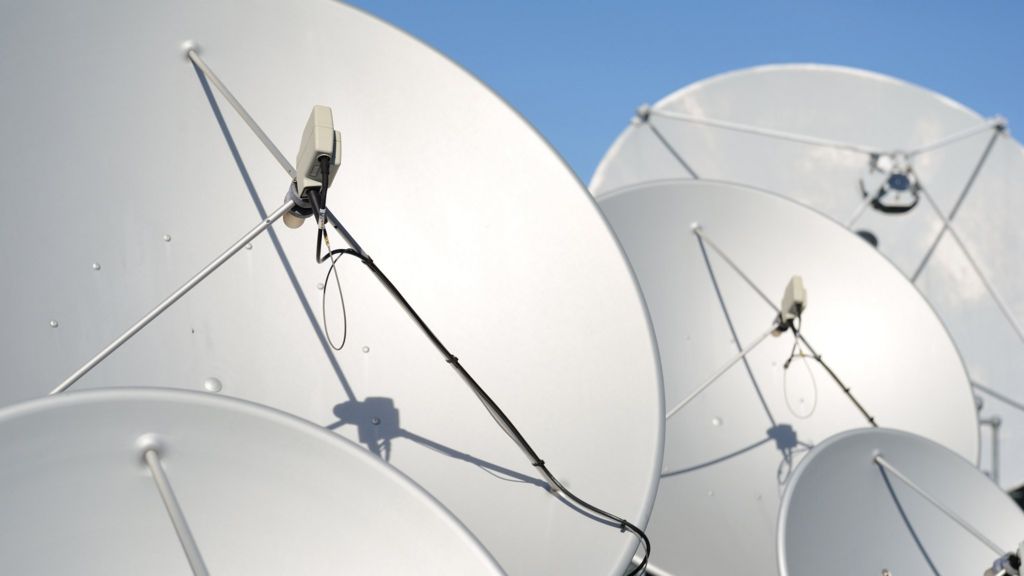 About 100 BBC Monitoring jobs to be axed amid £4m cuts
At least 98 jobs at the BBC Monitoring department are to be cut ahead of a 4m reduction in funding. BBC Monitoring was set up in 1939 to tap into foreign broadcasts and propaganda during the Second World War The service was independent from the BBC, and paid for by the Ministry of Defence, the Foreign Office and the BBC World Service Since its inception, it has provided coverage of the Cold War, the Yugoslav War and most recently, the Arab Spring The service translates communications from 100 languages from 150 countries, with offices across the globe In 2013 the service began being paid for by the licence fee. - www.bbc.co.uk
Monday 27 June 2016, PM
Brexit: CBS, Liberty Global, ITV Stocks Among Buying Opportunities After Sell-Off, Analyst…
Malone's international cable operator Liberty Global, which owns British cable firm Virgin Media among others, saw its Class A stock drop 13.1 percent on Friday, which also led some to argue that the stock was oversold. Peel Hunt analyst Alex DeGroote also says that more defensive stocks like pay TV firms, including Liberty Global, which aren't driven by advertising revenue and the like, should end up getting more attention and love from investors amid the current Brexit jitters. - www.hollywoodreporter.com
BBC moves to support HbbTV
The BBC is finally dropping its insistence on the legacy MHEG standard and will support the adoption of HbbTV for interactive television services. The BBC will remove its requirement for MHEG support and will work with industry groups such as the Digital TV Group to align specifications around HbbTV. The first version of the hybrid broadcast broadband television specification published as a standard in 2010. - informitv.com
Friday 24 June 2016, PM
BBC commits to next HbbTV standard
The BBC has announced plans to adopt the HbbTV 2.0.1 standard. The BBC has developed a plan to move beyond legacy MHEG technology to industry-wide adoption of HbbTV 2.0.1 in time for equipment manufacturers to build HbbTV into 2018 product cycles. - www.telecompaper.com
Wednesday 22 June 2016, AM
BBC to scrap flagship current affairs show Scotland 2016
BBC executives lured Sarah Smith, the then Channel 4 News journalist and former More 4 News anchor, to host the show as it tried to respond to audience and political complaints that its news coverage in Scotland was too weak. Smith told the Guardian that once Scotland 2016 goes off air, Newsnight will return in Scotland to the 10.30pm slot it has across the rest of the UK, running at full length on BBC Scotland for the first time since 1999. - www.theguardian.com
Tuesday 21 June 2016, AM
BBC News merger 'needless act of self-harm' says former chief
The BBC is considering replacing the two existing services with a single 24-hour news channel as part of plans to save 80m in BBC News, as the corporation as a whole looks to save an estimated 800m by 2021-22 following last year's funding settlement with the government. The BBC has also looked at a potential merger of BBC Radio 5 Live with local radio as part of its BBC News cost-saving proposals. - www.theguardian.com
Tuesday 14 June 2016, PM
ITV should make more current affairs content, says Puttnam inquiry
The inquiry also recommends that, along with other public service broadcasters, ITV should be paid by platforms such as Sky which currently host its channels for free. Though ITV has been criticised for reducing current affairs output over previous decades, it recently launched Peston on Sunday, a weekly politics show fronted by former BBC business editor Robert Peston, one of a number of high profile hires. - www.theguardian.com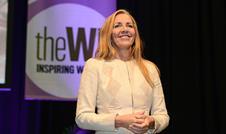 Fairhead: BBC board needs fresh thinking
Rona Fairlead has said it will be an "enormous privilege" to chair the BBC's new unitary board and argued that she wants "fresh thinking" to protect the interests of audiences.The BBC Trust chairman, who will see out her term on the new board after the governing body is abolished next year, said it will ensure that the corporation is focused on its duty to licence fee payers.In her first speech since being confirmed in the role, Fairlead said: "Because the new board's role will be to ensure the management is held to account in terms of quality of output, the ways risk is managed, and in how the licence fee is spent."Crucially, the new BBC board, like any company board, must remain focused on its primary duty. And that duty is to its shareholders. And for the BBC the shareholders are the people who – like you - pay the licence fee."The former Financial Times Group chief executive said "fresh thinking" will be critical to this as she helps assemble the unitary board. "I want us to think differently about how we connect with everyone around the UK. Take their temperature. Act on their concerns," she told the National Federation of Women's Institutes.Fairhead added that there must be "clear water" between the government and the new unitary board to preserve the BBC's independence."We must have editorial and creative independence, with no scope for interference. And that means financial independence too," she said.Fairhead will head up the new board until at least 2018 www.broadcastnow.co.uk
Tuesday 14 June 2016, AM
everything you need to know
To receive those your TV or set-top box will have to support Freeview HD and you'll need to have HD coverage in your area, check you postcode here. Models such as the Panasonic Viera TX-40DX700B use Firefox OS as the underlying operating system and use Freeview Play for watching TV. The TVs have all of the catch-up apps available, so you can use these independently, or you can use the Freeview Play EPG to find content to watch. - www.expertreviews.co.uk
Monday 13 June 2016, AM
Jerry Springer to broadcast weekly on talkRADIO
TalkRADIO is to broadcast a bespoke version of Jerry Springer's podcast show, every Saturday at midnight. Jerry started his broadcasting career on University radio in Cincinnati before moving on to local stations. - radiotoday.co.uk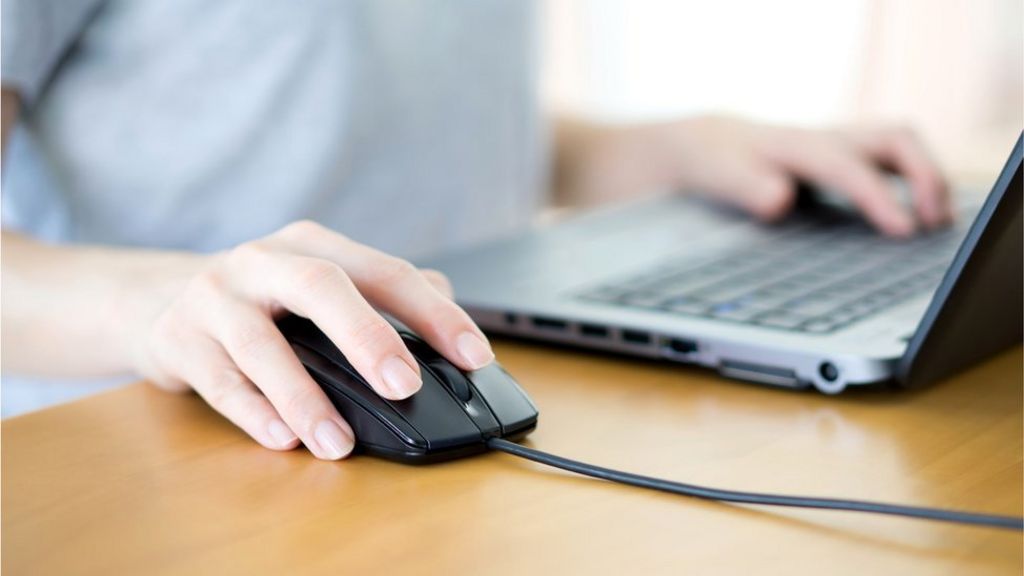 UK facing 'digital skills crisis' warn MPs
The report found that.22 of IT equipment in schools is ineffective Just 35 of computer science teachers had a relevant qualification Only 70 of the required number of computer science teachers have been recruited The UK needs another 745,000 workers with digital skills by 2017 90 of jobs require digital skills to some degree Skills gap costs economy around 63bn a year in lost income. Our Digital Strategy, to be published shortly, will set out how we will help employers and individuals access the tools they need to power our digital economy. - www.bbc.co.uk
Thursday 09 June 2016, PM
Does the government want the BBC to be a state broadcaster?
Dunja Mijatovic, the human rights advocate who is the OSCE's representative on freedom of the media, points out that in some cases the transformation of state television into a public one was a condition of these new democracies becoming member states of the Council of Europe. Government control exercised through its planned unitary board takes the UK closer to eastern European models, even allowing for the fact that the government already appoints the chair and deputy chair overseeing the BBC. Is this really the direction of travel Britain should be taking - www.theguardian.com
Whittingdale accused of misleading MPs on plan to privatise Channel 4
The culture secretary, John Whittingdale, has been accused of misleading parliament over the government's plans to privatise Channel 4. 7 June 2016 Whittingdale appears in front of the committee again and is probed on why he did not mention that discussions on C4 privatisation were under way when he appeared on 9 September. - www.theguardian.com
BBC's most popular shows still face axe under charter renewal, Labour claims
Strictly Come Dancing and other popular BBC programmes may still be at risk of being axed under government plans to overhaul the corporation's governance, Labour has warned. Shadow culture secretary Maria Eagle said prescriptive requirements in the BBC white paper for charter renewal suggest shows such as Countryfile and Doctor Who may also be under threat. - www.theguardian.com
RadioDNS to hold 'radio in the car' event
RadioDNS is hosting a one day event to examine 'ten themes crucial to the future experience of radio in the car'. RadioDNS says the ten themes reflect the discussions that it has most often between broadcasters and manufacturers looking to keep radio prominent and relevant in the car. - radiotoday.co.uk
Delicious Digital to create new sound of 5 live
London based Delicious Digital has won the pitch to provide the new sound of BBC Radio 5 live. The company, founded by Ollie Raphael, will create a brand new sonic identity for the broadcaster and a full network imaging pack to use on-air across the station. - radiotoday.co.uk
Tuesday 07 June 2016, PM
John Whittingdale defends BBC plans after MPs voice concerns
SNP MP John Nicholson was one of several members of the Commons culture, media and sport select committee to raise concerns about the future independence of the BBC after last month's white paper unveiled a radical overhaul of its governance. Under the proposed changes to its royal charter, the BBC Trust will be replaced by a unitary board, with the BBC responsible for appointing at least half of the members and the government no more than six. - www.theguardian.com
BBC urged to reject proposal to merge news operations
MPs have called on the BBC to reject a proposal to merge BBC News and BBC World News into one new 24-hour channel. The proposal goes before the BBC News executive board next month. - www.theguardian.com
Friday 27 May 2016, AM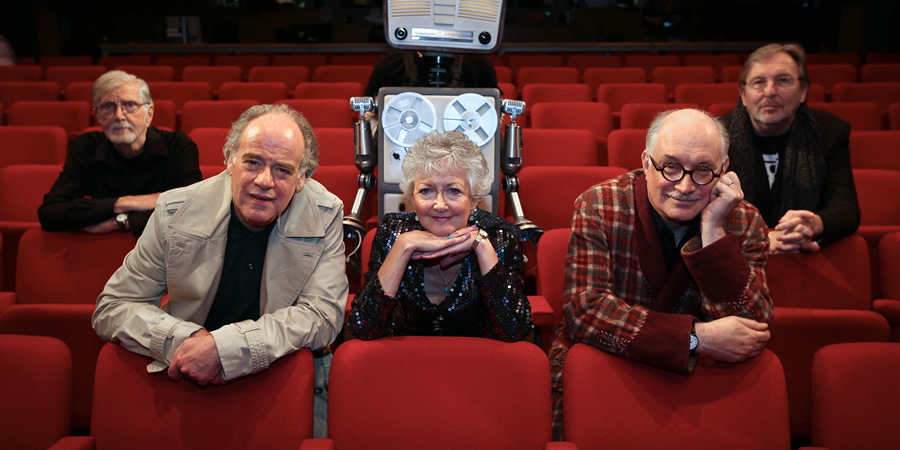 Radio 4 orders new Hitchhiker's Guide To The Galaxy series
Radio 4 has commissioned a new series of The Hitchhiker's Guide To The Galaxy, over a decade since the last series aired. Expected to be titled 'The Hexagonal Phase', the British Comedy Guide understands that the new episodes will primarily be based around the book And Another Thing.... This news comes after Towel Day, the annual celebration of the work of The Hitchhiker's Guide To The Galaxy creator Douglas Adams. - www.comedy.co.uk
Rio 2016 on the BBC
The use of BBC Four with extended hours to cover the Olympics is part of a number of temporary services which will allow the BBC to offer extended coverage of Summer 2016's major events. BBC Four and BBC Four HD will be available on extended hours from 1pm for the duration of the Commonwealth Games. - www.bbc.co.uk
Thursday 26 May 2016, AM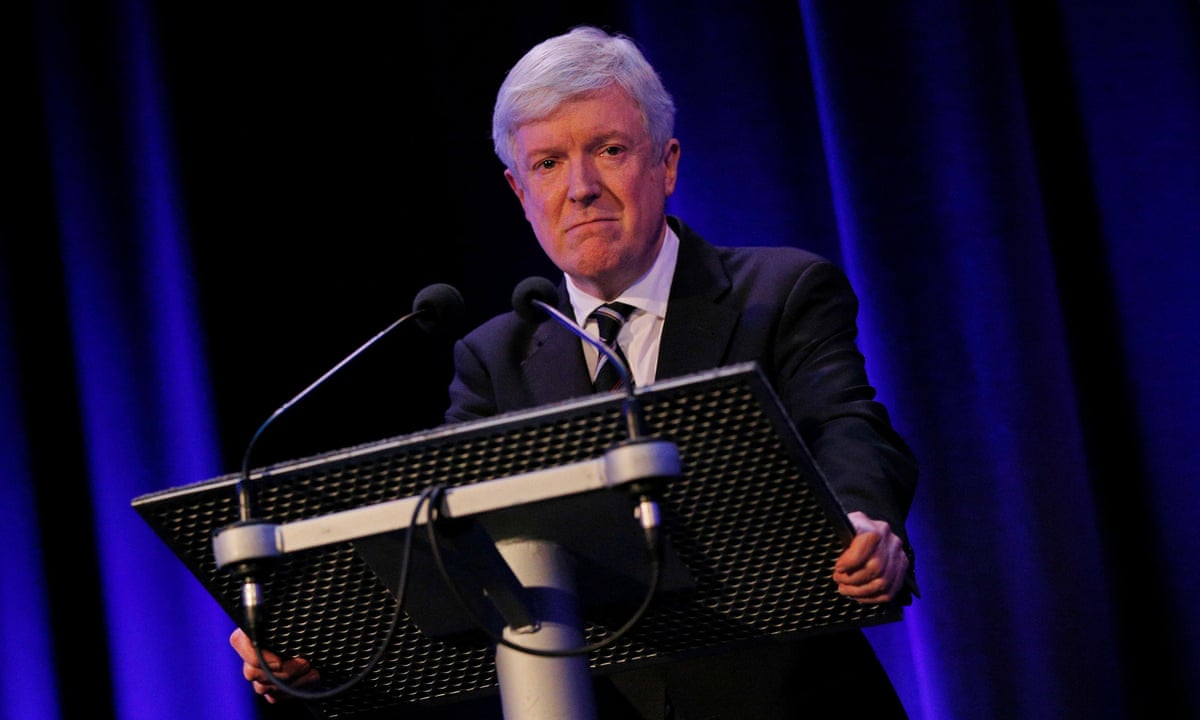 BBC's Tony Hall: greater NAO scrutiny must not undermine editorial freedom
Tony Hall has said far-reaching powers given to parliamentary auditors to examine the BBC's finances must not undermine the corporation's editorial freedom or ability to take creative risks. The NAO currently carries out about two investigations a year into the BBC's finances, but under plans in the white paper published earlier this month it will no longer have to ask for permission to launch an audit. - www.theguardian.com
Tuesday 24 May 2016, PM
Manchester DAB radio stations change frequencies
BBC Radio Manchester's Breakfast presenters Phil Trow and Alison Butterworth, Key 103's Breakfast presenters Mike Toolan and Chelsea Norris, and Smooth North West's Jo Lloyd gathered to press the big green retune switch to signal the importance for listeners to retune their DAB digital radios to continue to receive eleven local BBC and commercial stations on DAB - BBC Radio Manchester, Capital Manchester, Heart North West, Gold Manchester, Smooth North West, Key 103, Key 2, Key 3, KISS FRESH, Absolute 90s and Asian Sound. The retune is necessary as a result of essential engineering work, boosting and changing the frequency of existing digital radio transmitters in the Manchester area and switching on two new transmitters, which will bring eleven local BBC and commercial stations to 385,000 more listeners for the first time. - radiotoday.co.uk
Tuesday 17 May 2016, PM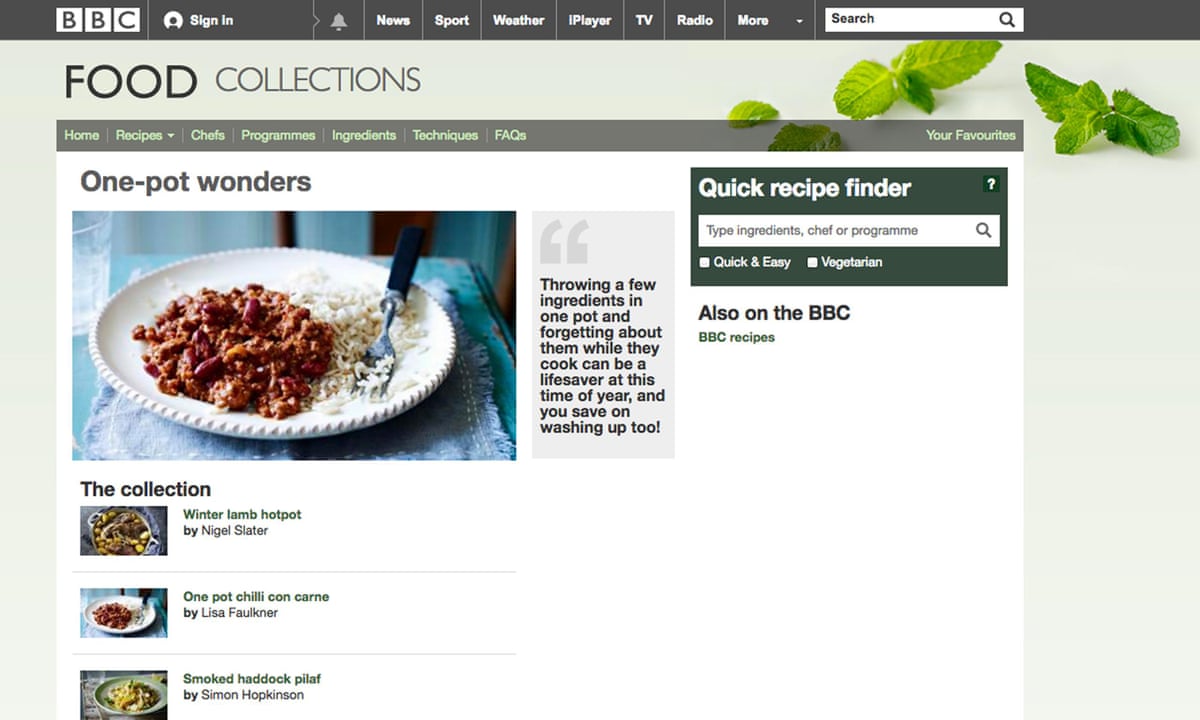 Save BBC recipe archive petition signed by more than 25,000 people
More than 25,000 people had signed a petition calling for the BBC to reverse its decision the morning after news emerged the BBC was planning to close its food website. One BBC source said that no more than 50 jobs would be affected by decision made as part of its Online Creative Review. - www.theguardian.com
Monday 16 May 2016, PM
BBC set to launch Britflix rival to Netflix after John Whittingdale approves subscription …
A source with knowledge of the project said that ITV was involved, along with a number of production companies, including NBC Universal, the parent company of Downton Abbey maker Carnival Films. The putative service would carry British broadcasters' archive content, as well as commissioning its own original series much like Netflix, which has developed hit shows such as Narcos and Making a Murderer. - www.telegraph.co.uk
I'm slaughtered by the right for criticising BBC reform at the Baftas
When I criticise a Conservative government for exactly the same power grab, the right of the party attacks with one voice - and a very personalised attack at that. Isn't the attempt to pack the board of a public service broadcaster exactly the kind of attack on free speech, exactly the kind of insidious encroachment of big and centralising government that the right has always wisely opposed when it hails from the left - www.theguardian.com
Sunday 15 May 2016, PM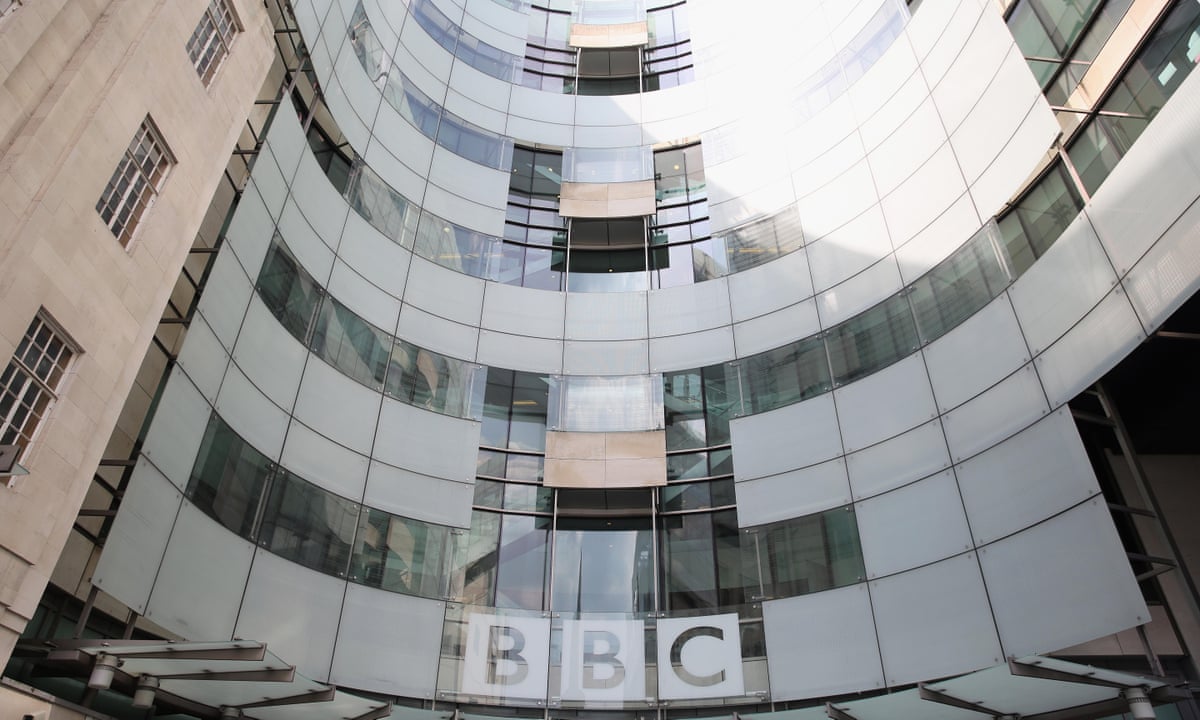 What next for the BBC? Birt, Iannucci, Puttnam and more on its future
Let the new charter commit governments to proposing the right level of the BBC's future funding let the BBC and independent scrutiny assess the consequences of that funding let the public have their say about what they're willing to pay, and then let parliament debate the proposition - publicly, transparently. Above all, what will the process for renewing and setting the licence fee be The BBC should be more transparent about how it spends its funds, but the government also needs to commit to an orderly and open debate about BBC funding. - www.theguardian.com
Saturday 14 May 2016, AM
The BBC is still in danger after the white paper
Ever since its monopoly was broken by the introduction of commercial TV in the 1950s, it's been an economic necessity for the BBC to keep an eye on ratings - if only to justify the universal licence fee. It is odd that the newspapers which screamed that the Leveson proposal for a watchdog to make sure that the press-appointed ombudsman was working properly was government interference with the freedom of the press are now strangely quiet about government plans to appoint half the members of a new BBC governing body and interfere with the corporation's finances. - www.theguardian.com
Friday 13 May 2016, PM
BBC white paper: Broadcaster to be regulated by Ofcom for the first time and run by new un…
The BBC is set to regulated by Ofcom for the first time and run by a unitary board appointed by the government and the BBC itself. The former deputy governor of the Bank of England recommended that the current governing body, the BBC Trust, be abolished and suggested the corporation be regulated entirely by Ofcom. - www.pressgazette.co.uk
ITV advertising hit by Brexit uncertainty
Print a single copy of this article for personal use. Contact us if you wish to print more to distribute to others. - www.ft.com
BBC to support future DAB switchover plans
The Government's White Paper on the future of the BBC has been issued and says it will provide the BBC long term stability and a strong foundation for it to continue to inform, educate and entertain the entire British public. A decision on the digital switchover is likely to be taken at some point during the next charter period and the Government would expect that the BBC completes the final phase of its national DAB network so coverage is equal to that of FM. BBC Nations services in Scotland, Wales and Northern Ireland DAB coverage should also match FM coverage. - radiotoday.co.uk
Thursday 12 May 2016, AM
but the BBC's new board must be resisted
That's what must be resisted, not just because this Tory government has a bizarre visceral antipathy to the very idea that our great public broadcaster is such a success, but because Labour governments have a bad record too of trying to intimidate the BBC. I was in the newsroom as social affairs editor in the run-up to the 1997 election, and heard the nightly bellowing threats down the phone by Peter Mandelson and Alastair Campbell, even before the bulletin went out. Can the Archers and EastEnders fans, news junkies, Radio 3, Hollow Crown and Strictly fans be mobilised over the nature of the BBC's governing board The government plainly thinks it has stopped the public outcry - even as it still pursues its intent to curb, control and shrink our greatest national glory. - www.theguardian.com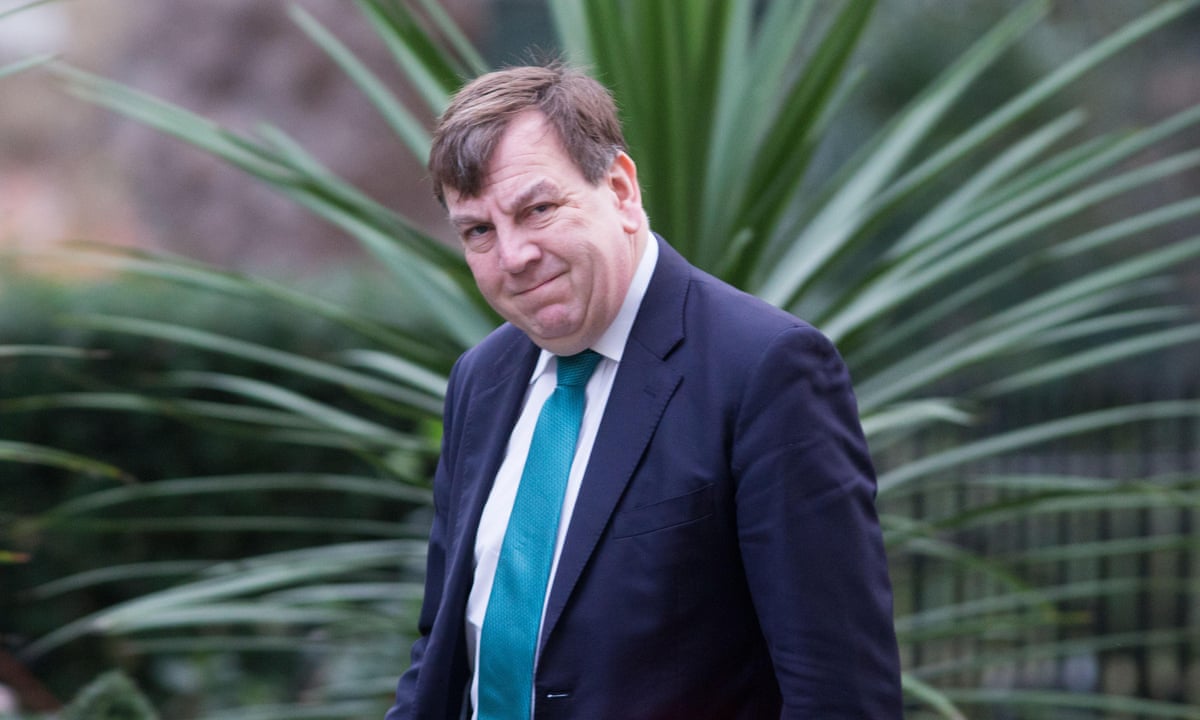 'The BBC belongs to the public, not the government': readers defend the corporation
The BBC belongs to us, the public, not the government. The BBC should remain editorially independent of the government and should strive at all times to reflect, in an unbiased and inclusive way, the people and communities it reaches, both in the UK and abroad. Let it remain a flagship of broadcasting, admired throughout the world. - www.theguardian.com
Wednesday 11 May 2016, AM
Freeview: More BBC Local Radio stations are coming
The BBC is preparing to add further local radio stations in England on Freeview, over a year after the broadcaster started to add local stations to the platform. The service will not be on Freeview for listeners in the Buxton area, who must continue to tune in on FM. BBC Radio Sheffield - In Sheffield, many Freeview users have their aerials pointing towards Emley Moor or the more distant Belmont transmitter - BBC Radio Sheffield will therefore be available in both the Yorkshire and East Yorks / Lincolnshire TV regions. - www.a516digital.com
Tuesday 10 May 2016, PM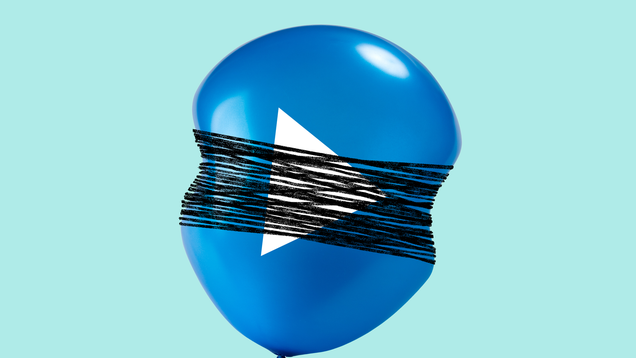 Internet Video Views Is A 100 Percent Bullshit Metric
The new conventional wisdom is that video will be digital media's savior, but it is only a matter of time before this is proven false too. Rather than advertising based upon how many women are expected to watch a video, advertisers will be able to advertise based upon how many women aged 18-29 who live in the Dallas area, are single, and say Shawshank Redemption is their favorite movie, are expected to watch a video. - gawker.com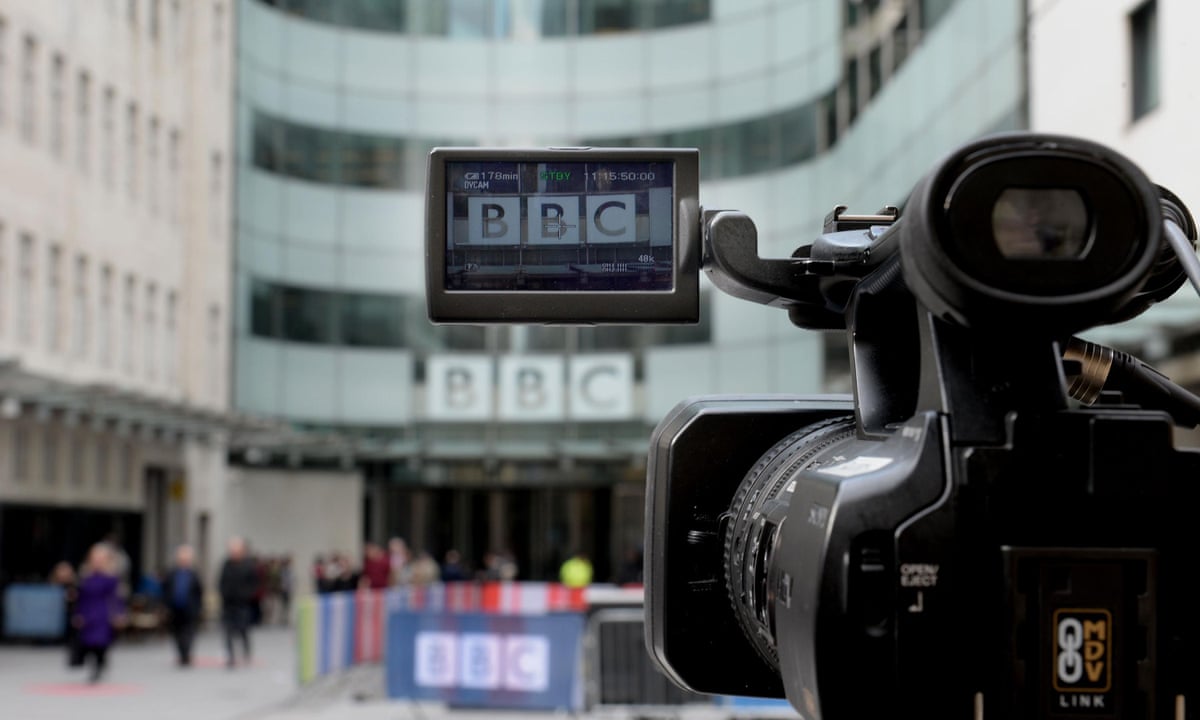 BBC white paper could spark revolt among Conservative MPs
MPs fear that the white paper to be published on Thursday could give the government too much influence over the BBC, with plans to give greater powers to a new unitary board and media regulator Ofcom, and to curtail the corporation's content. It is unclear how much MPs can do, given the fact that the royal charter governing the BBC is finally defined by an agreement between the culture secretary and the BBC following the publication of the white paper. - www.theguardian.com
Monday 09 May 2016, AM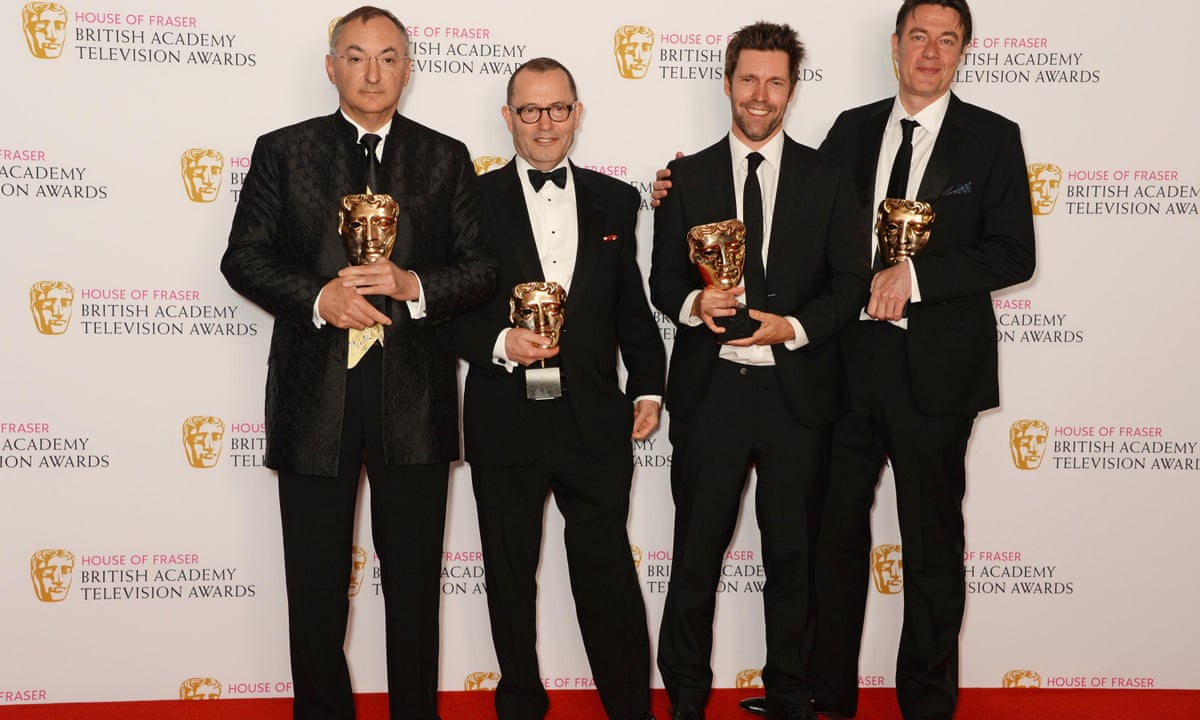 Bafta TV awards 2016: Wolf Hall director says BBC is under threat
The government came under unprecedented attack at the Bafta TV awards on Sunday, where the BBC swept the board with double wins for BBC2's Mark Rylance drama Wolf Hall and Peter Kay sitcom Car Share. Winning the prize for his role as Thomas Cromwell in Wolf Hall capped an extraordinary year for Rylance, who also won an Oscar and a Bafta film award for Steven Spielberg's Bridge of Spies. - www.theguardian.com
Sunday 08 May 2016, PM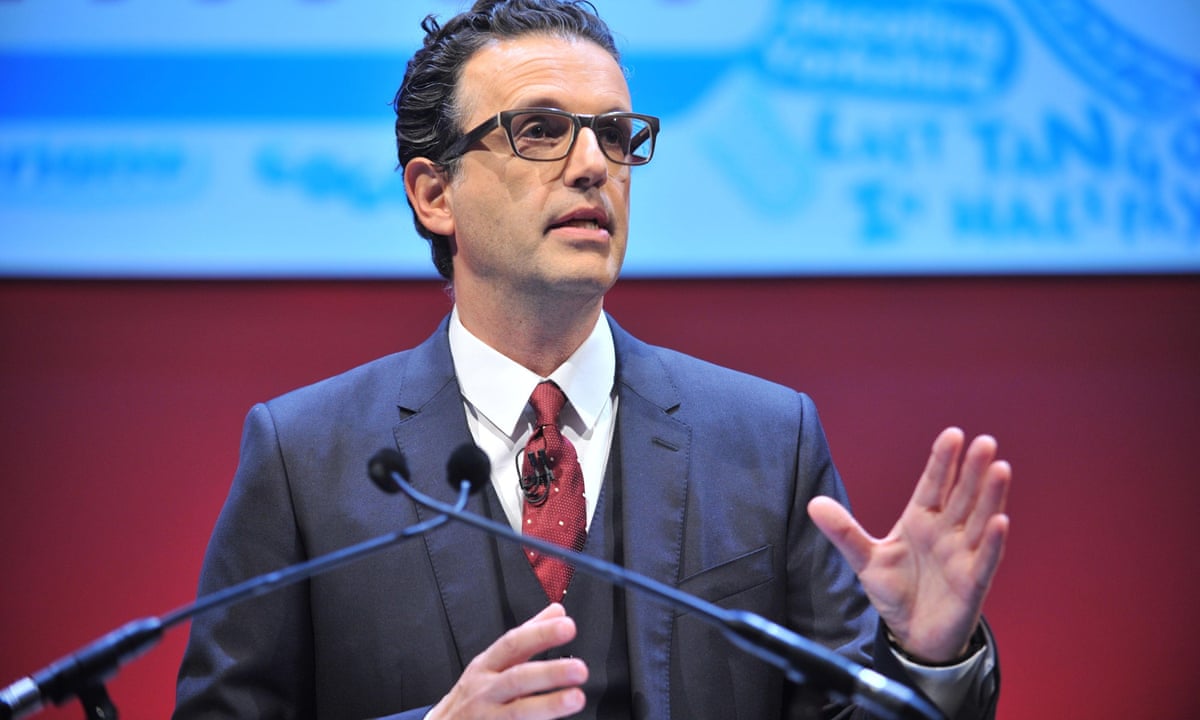 Channel 4's David Abraham: why wreck a winning formula with privatisation?
David Abraham is chief executive of Channel 4 Television and a former chief executive of UKTV. This is an edited extract from What Price Channel 4 a collection of essays published by Abramis and edited by John Mair, Fiona Chesterton, David Lloyd, Ian Reeves and Richard Tait. - www.theguardian.com
http://stakeholders.ofcom.org.uk/binaries/consultations/700-clearance-cfi/summary/700_MHz_…
Question 1 Do you agree with our assessment of the number of viewers that will need to retune Question 2 Do you any comments on how viewers will find the retuning process and whether there are particular groups of viewers which will require greater consideration/assistance with the process What help might they need 100,000-160,000 viewers may need to replace their aerials 3.11 Most aerials sold today are 'wideband' aerials. Table 2 Estimated cost of viewer communications scheme Component On-screen pop-ups to tell viewers they need to re-tune Estimated cost 0.5m-1m 0-0.5m website A website explaining what viewers will need to do as a result of development the clearance process costs An advice line for viewers that experience problems 1m-2m Targeted communications to charities that help vulnerable groups of viewers 0.5m-1m Administrative costs 0.5m-1m Total cost 2.5m-5.5m 3.23 14 The scope of the viewer communications campaign for DSO was much greater than what we have allowed for above. - stakeholders.ofcom.org.uk
http://stakeholders.ofcom.org.uk/binaries/consultations/maximising-benefits-700-MHz-cleara…
Maximising the benefits of 700MHz clearance Enabling acceleration of 700MHz clearance and use of the 700MHz centre gap Consultation Publication date 11 March 2016 Closing Date for Responses 20 May 2016 Maximising the benefits of 700MHz clearance About this document In November 2014 we decided to make valuable spectrum in the 700MHz band available for mobile data as soon as practicably possible. Table 1 Benefits of change of use of the 700MHz band in 1st January 2016 NPV 22 Benefit Magnitude Network cost savings Access to the 700MHz band will enable MNOs to meet increases in demand for mobile data at a lower cost than would 480m-770m 22 These figures correspond to the update published on 11-3-2015 16 Maximising the benefits of 700MHz clearance otherwise have been the case. - stakeholders.ofcom.org.uk
UKTV Play expands reach with Freeview Play launch
UKTV Play - complete with previews, collections, celeb picks, favourites list, history and resume function - to launch on Freeview Play. UKTV today announced it is further expanding the reach of its award-nominated on demand service, UKTV Play, by making it available on Freeview Play. - www.freeview.co.uk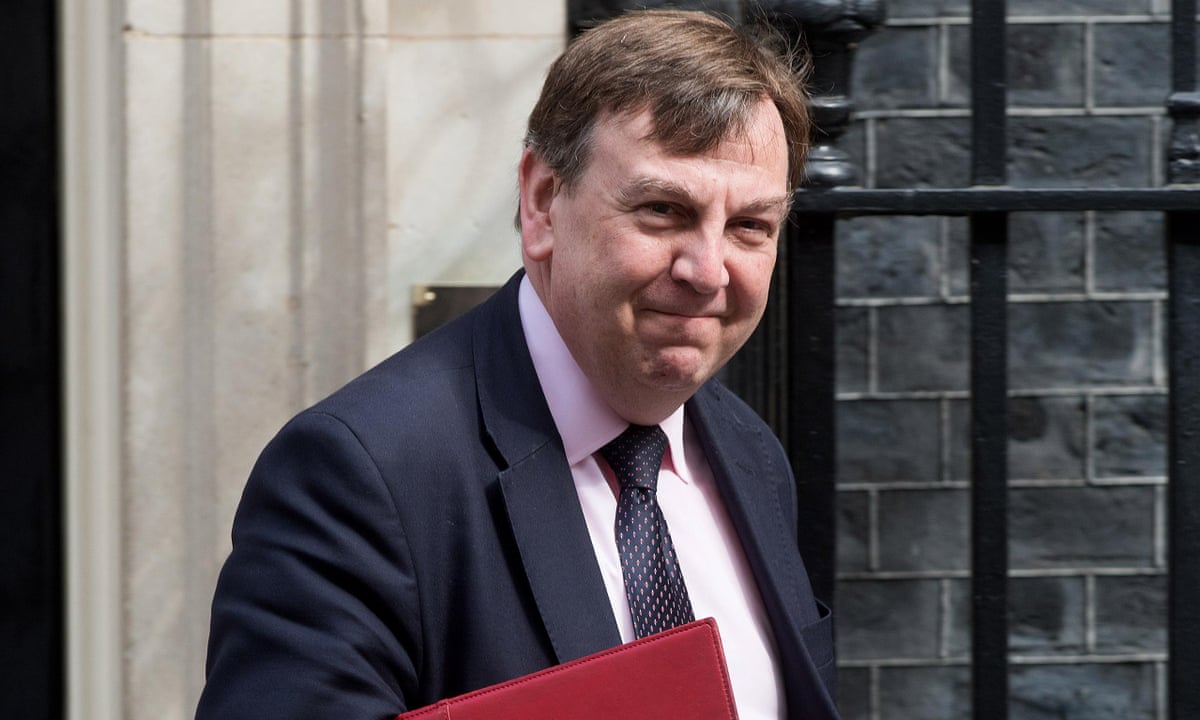 The BBC will be so dull if the Tories get their way
Behind closed doors myself and other creatives within broadcasting have been reassured the opposite that the BBC is loved throughout the land, that its licence fee is safe, that the government is simply not allowed to and has no intention of telling it what programmes to make, and that its editorial independence will be preserved. Frustrated that their plan to cut the corporation to shreds can't happen because it would be deeply unpopular, are those same people looking for subtler ways to administer a quieter, gentler death Otherwise why the stories, coming from No 10, that David Cameron wants the BBC charter to be reviewed every five years instead of 10, that it should have a new ruling body in which at least half its members are appointed by the government of the day, and that this body should have involvement in day-to-day operational decisions, including news coverage - www.theguardian.com
Sunday 08 May 2016, AM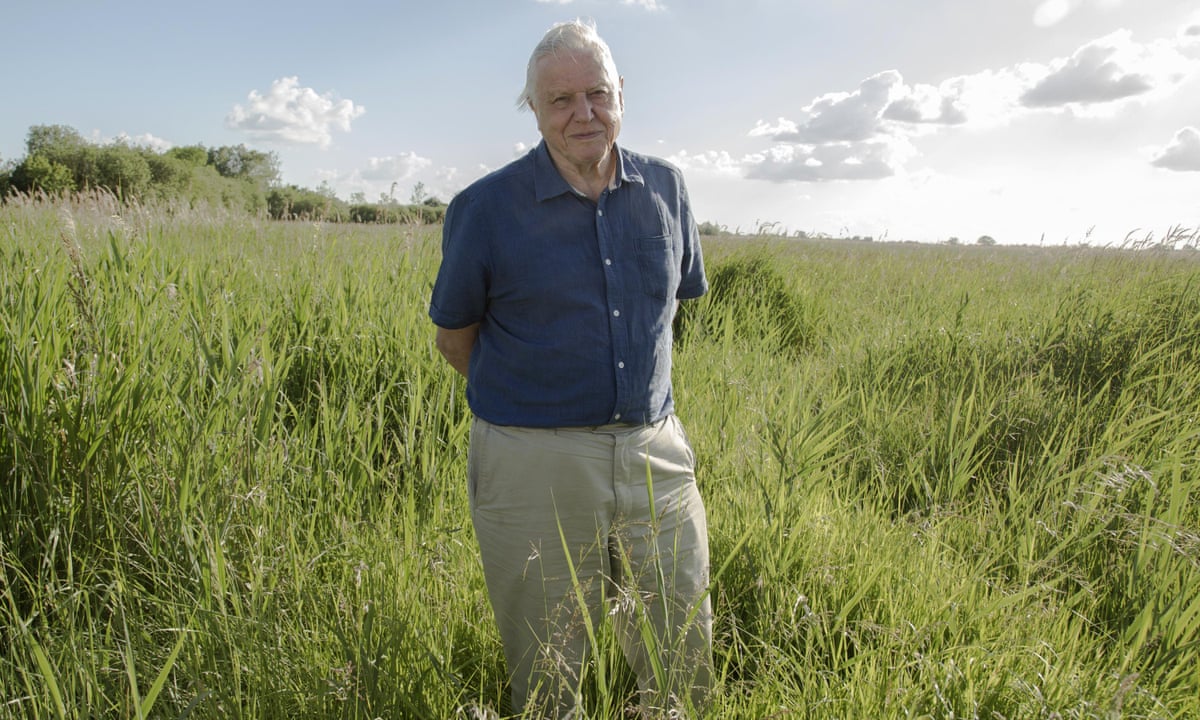 the BBC's Galápagos tortoise
Suddenly, with his archaic belief in both the value of public broadcasting and the inherent worth of the un-monetisable natural world, the venerable polymath himself is as rare a creature as the Galpagos tortoise, whose environment he strove to save, and one equally doomed to extinction. Whittingdale has been unashamedly ridiculous since at least last summer, and yet, like that old condom stuck to the roof of the bus shelter by the mosque and visible only from the top deck of the 141, he shows no signs of being removed by higher powers any time soon, perhaps because they are scared of his knowledge of torture techniques. - www.theguardian.com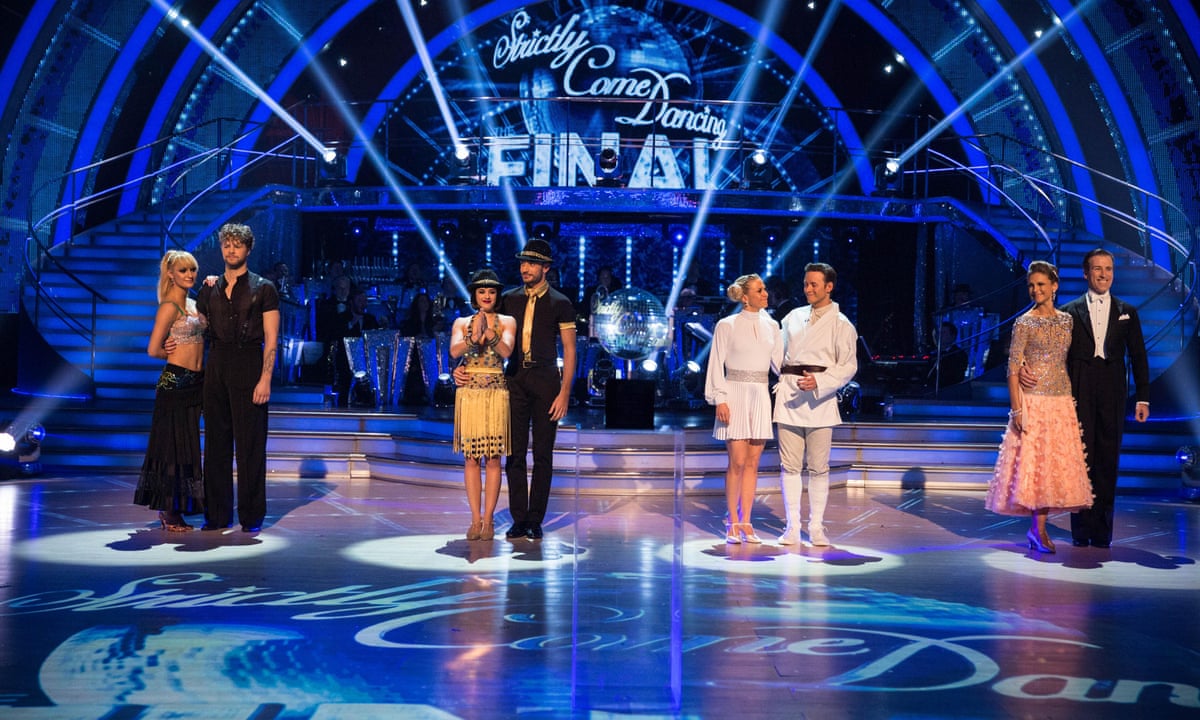 Senior Conservative MPs and peers in fight to halt radical BBC reform
A Conservative rift has emerged over a radical plan to reform the BBC, limit its autonomy and divide the licence fee with other broadcasters. Whittingdale is to argue for greater public scrutiny of all the corporation's spending and to urge that the BBC Trust should be abolished, with future regulation shared by a powerful new board of trustees and Ofcom, the media watchdog. - www.theguardian.com
Saturday 07 May 2016, PM
John Whittingdale to force BBC to reveal stars' pay
The BBC currently publishes a limited amount of information about how much it pays its stars, disclosing only how many performers sit within a variety of financial bands, ranging from 50,000 up to 5 million. The new government proposals will apply to all BBC employees and freelancers above the 150,000 threshold. - www.telegraph.co.uk
Saturday 07 May 2016, AM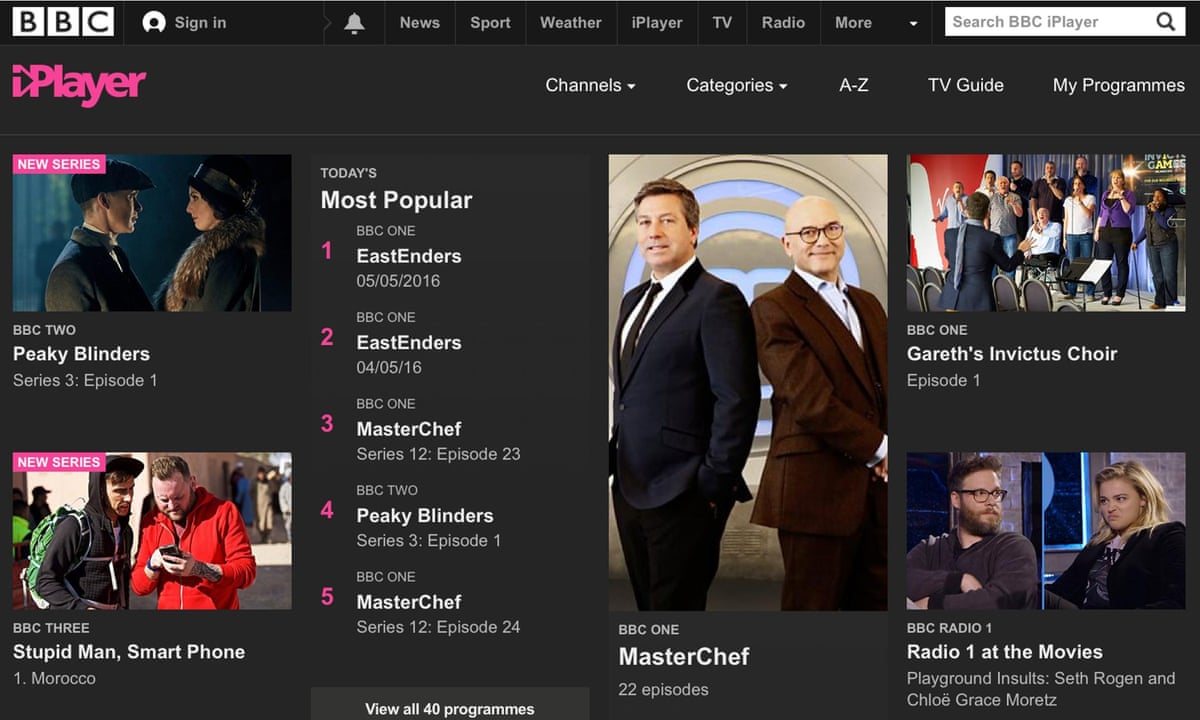 BBC follows Netflix in using online viewing data to help it pick new shows
The BBC is following Netflix in using online viewing data to help it decide which programmes to make. News teams were already using data more extensively to work out what stories should feature on TV, with interest in online coverage of Greece's relationship with the European Union helping staff decide whether to feature the story in the evening bulletin. - www.theguardian.com
Tuesday 03 May 2016, PM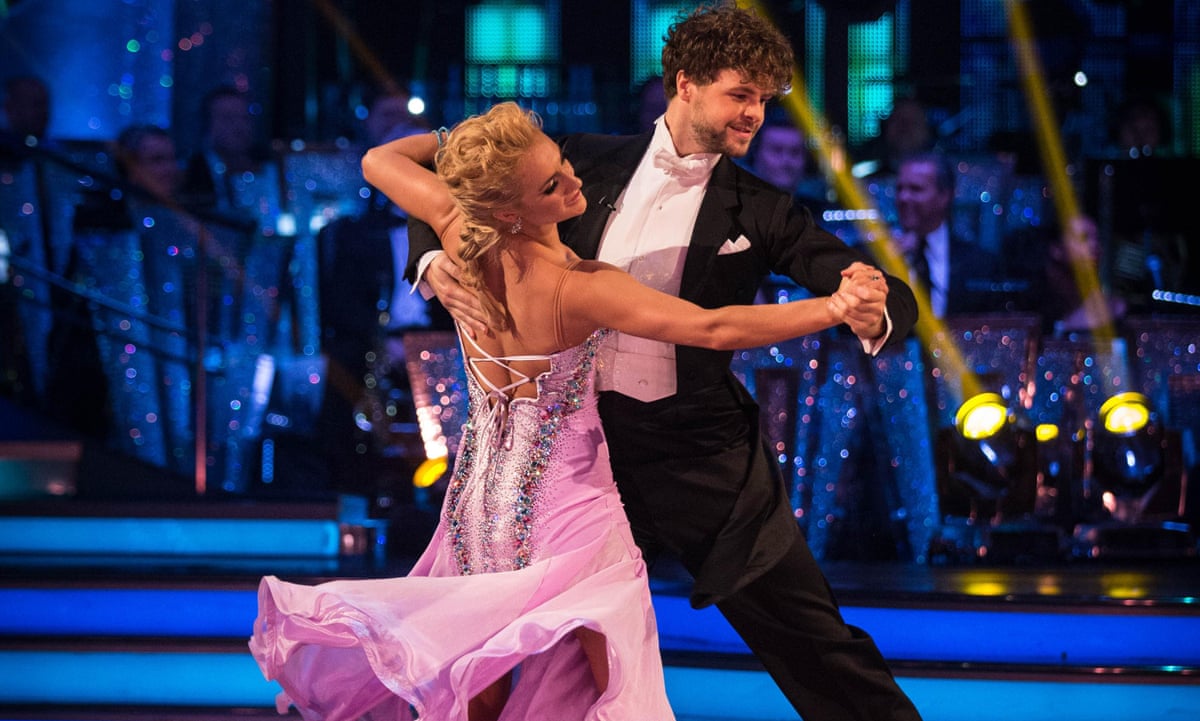 Govenment threats to make BBC move Strictly are 'ridiculous', says Lord Patten
Conservative party grandee Lord Patten has sharply criticised culture secretary John Whittingdale and accused the government of listening more to the BBC's commercial rivals than the public. In his first public comments on the BBC since standing down as chairman almost two years ago due to ill health, Patten used his Reuters Institute Lecture to call for an independent body to advise the government on the level of the licence fee and the corporation's governance. - www.theguardian.com
Tuesday 03 May 2016, AM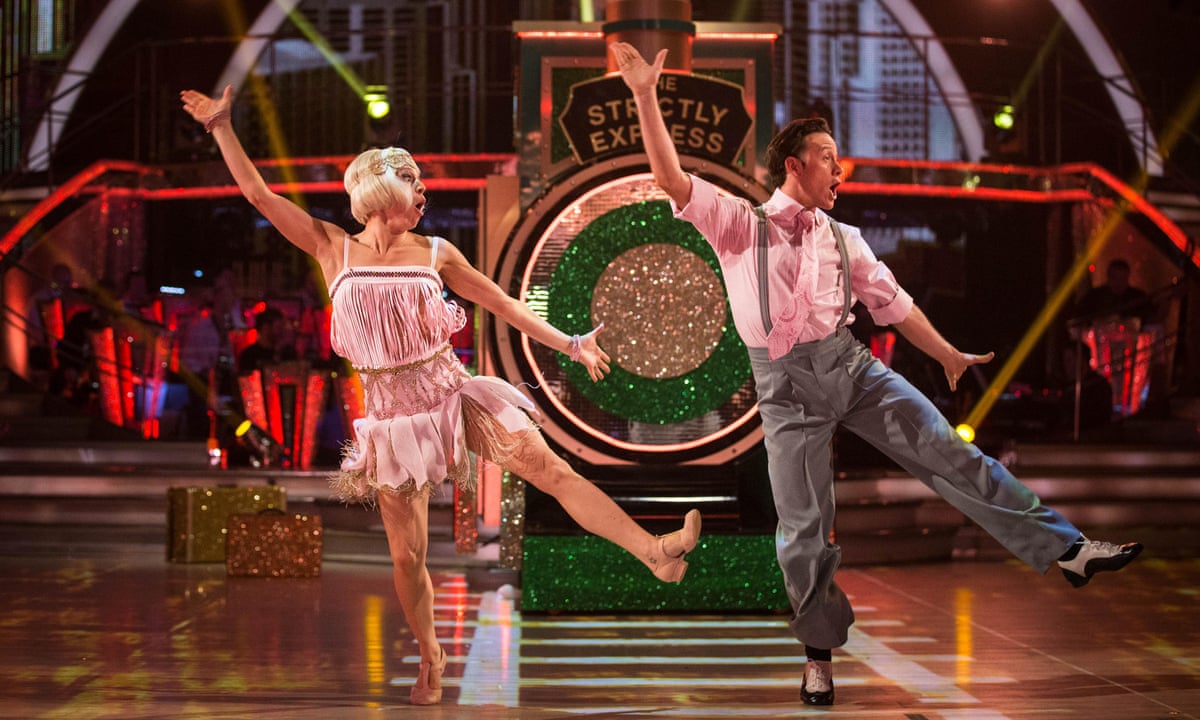 Threats to shift Strictly are just part of the plan to sabotage the BBC
Most serious to the BBC's reputation is the plan drawn up for Whittingdale by David Clementi, a former chairman of Virgin Money and Prudential, to create a single board running the BBC, dominated by political appointees. The question is how loudly fans of The Archers, Radio 3, Strictly, Bake Off, War and Peace or Match of the Day will defend this soundscape of the nation - this rare social glue in a fissiparous society - and show they are all goggling together, as bonded to the BBC as they are to the NHS.. - www.theguardian.com
Channel 5 HD encryption to be lifted on 3rd May
Once the encryption is lifted, Channel 5 HD will no longer be part of the range of channels covered by Sky's entertainment pack and will be available to all HD viewers, even without a current viewing card. Timeline Channel 5 HD on FreeviewHow did we get here Why did it take so long for Channel 5 HD to go free-to-air - www.a516digital.com
Monday 02 May 2016, AM
DAB Update: D2 station migration completes
Kiss Fresh available in more areasMaking use of some of the freed-up capacity on local DAB multiplexes, Bauer Media's Kiss Fresh station has replaced Kisstory in areas where it controls the local DAB service - notably across northern England and central Scotland. Coverage boostsWith just a few months until the completion of the current DAB coverage expansion programme, DAB digital radio has been boosted during the past week in parts of East Anglia, with the addition of the Essex local DAB multiplex from transmitters at Braintree and Manningtree. - www.a516digital.com
Sunday 01 May 2016, PM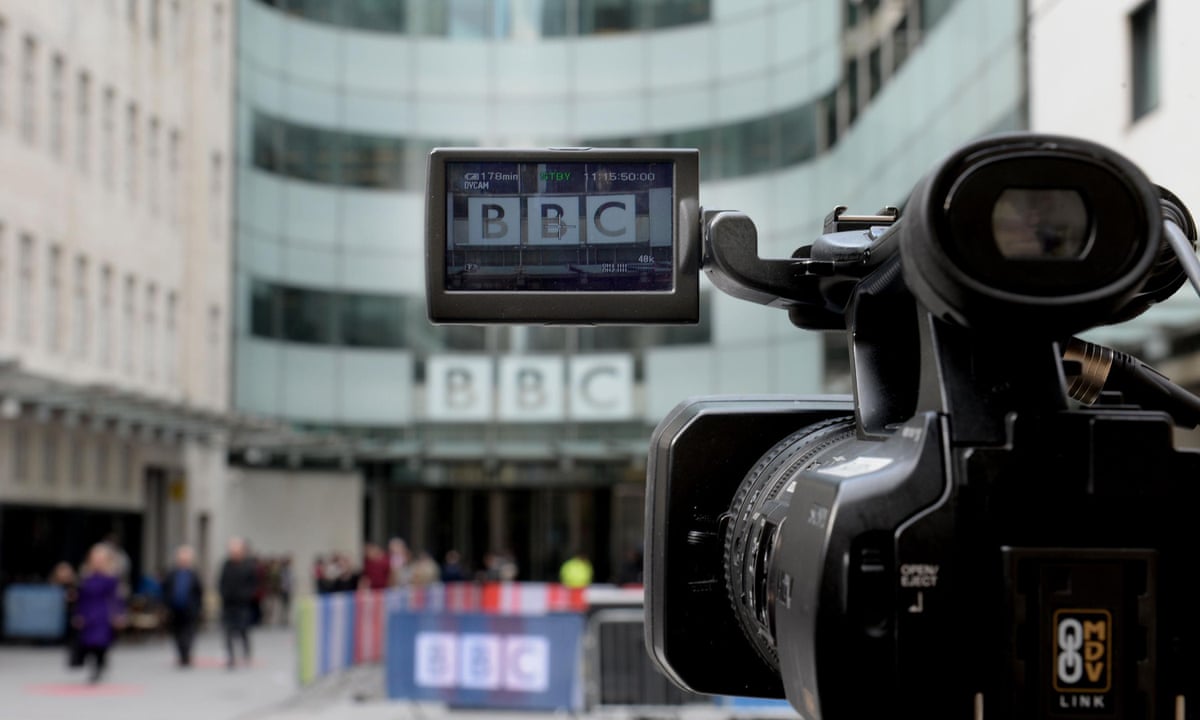 BBC scheduling: government denies it is seeking to take over
The government has denied reports that it will seek to determine BBC scheduling following reports that it will bar the broadcaster from showing popular programmes such as Strictly Come Dancing at peak viewing times. The BBC has voiced concerns at moves it says will undermine its independence, particularly about plans for the government to directly appoint most members of a new body to run the corporation instead of the BBC Trust. - www.theguardian.com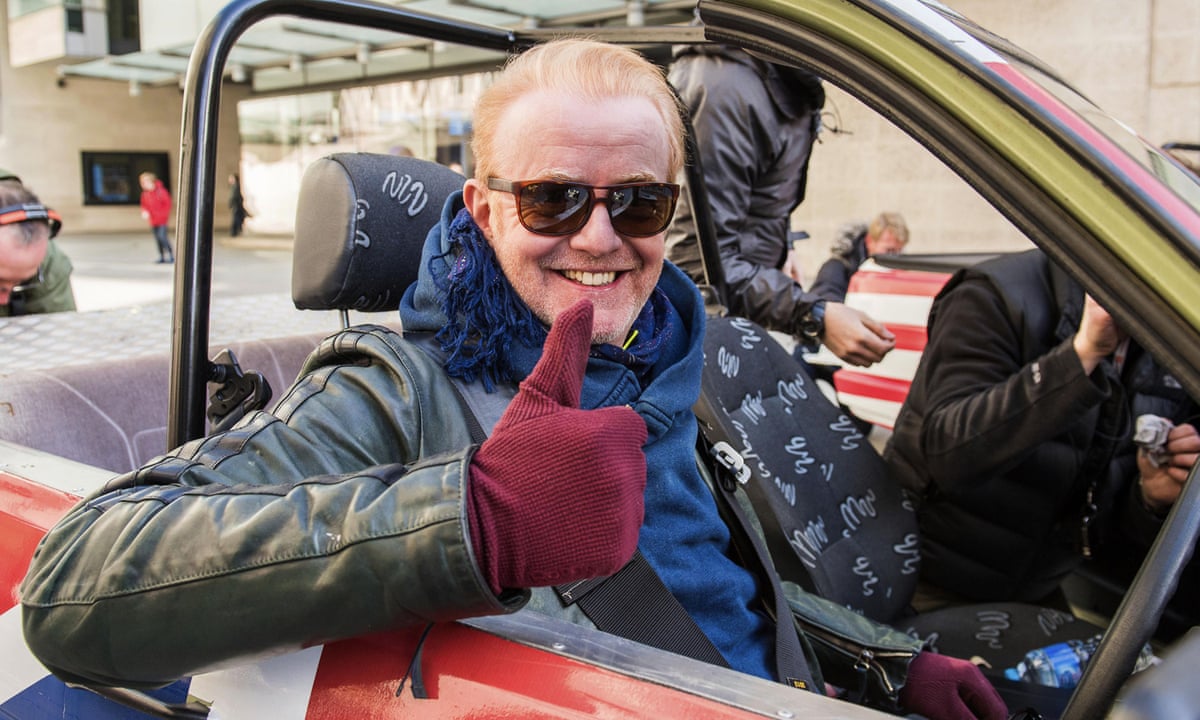 BBC Studios: a win for talent or an own goal?
Coming hot on the heels of the exit of the director of BBC Studios Peter Salmon and Wendy Darke, who was due to be head of natural history, the departures have left some of the 2,000 or so staff who officially transferred into BBC Studios on Friday feeling nervous. To compound matters there are reports that the forthcoming white paper on the BBC proposes allowing independent producers to tender for more or all BBC shows, raising the prospect that even in-house hits created by the corporation, such as Top Gear or EastEnders, could one day be made by outside companies. - www.theguardian.com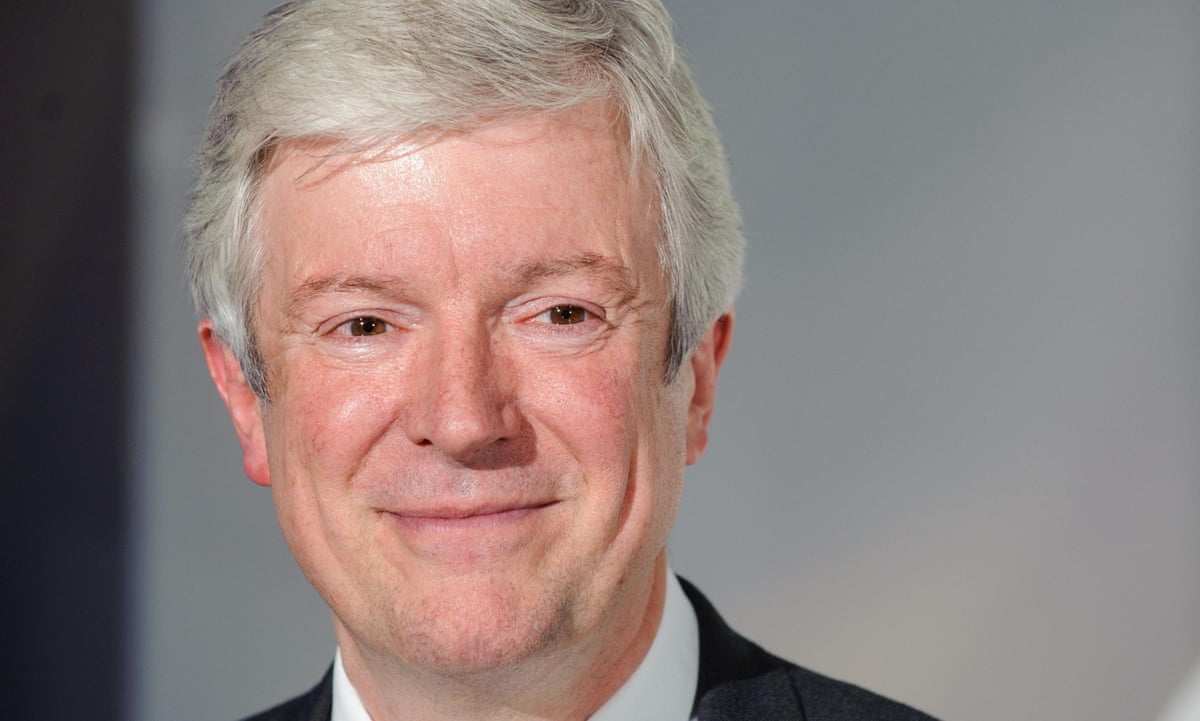 Tony Hall's grand reorganisation of the BBC 'is playing with fire'
Truth be told the BBC privately believes the white paper and, critically, the funding arrangements behind it - only an 800m cut as the BBC is forced to take up the cost of over 75s' licence fees - is essentially a done deal. Who will do that and with what lines of accountability Secondly, given that all the mainstream TV channels and most of the radio stations run content that might be thought of as coming from all three of the new directorates, where does the overview function currently exercised by the channels and their controllers overseen by the TV and Radio directorates sit And thirdly where does the audience fit into all this, given that consumption of BBC content is still overwhelmingly via traditional channels The potential failure to grasp the importance of channel controllers to the BBC's communication with the viewing/listening public is completely wrong-headed. - www.theguardian.com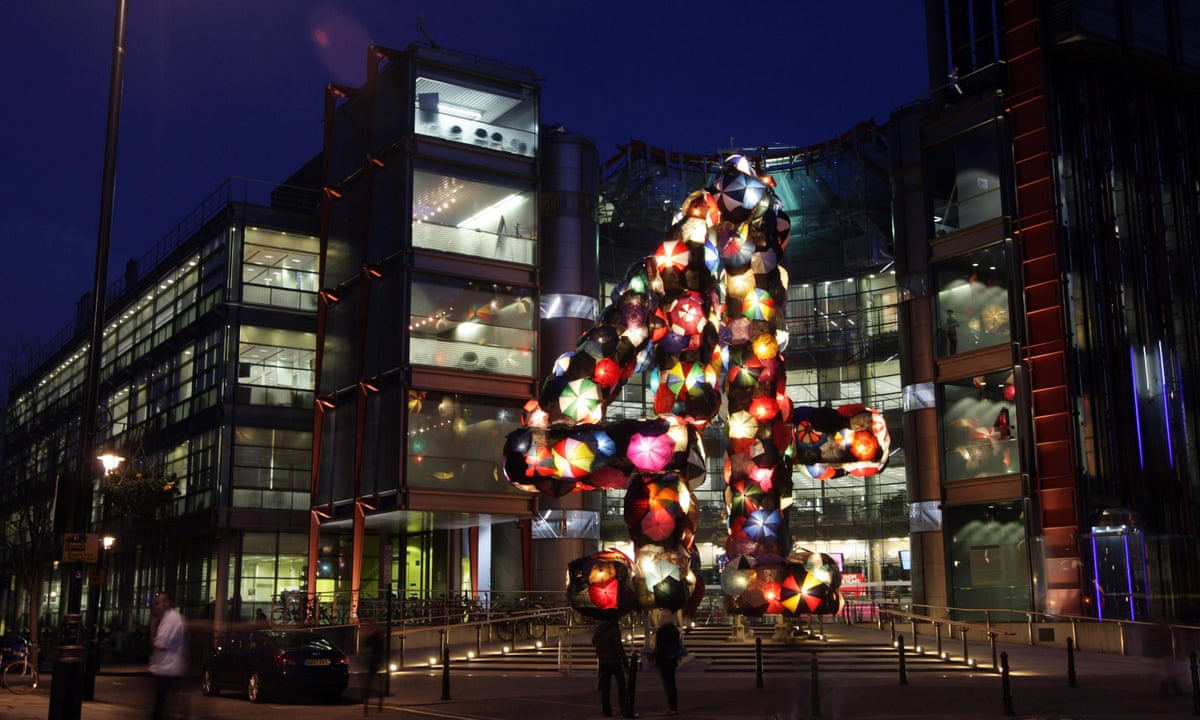 The only thing Channel 4 needs to be saved from is privatisation
In Paris, the selfsame doctrine holds as 70 editors and production people who sustained the International New York Times lose their jobs. The spoils of news competition go increasingly not to news providers, but to the aggregators and platforms of social media. - www.theguardian.com