To join, leave or change ukfree.tv updates by email, enter your email address here:
Podcasts
First, here are some podcasts to listen to - click the link for direct play.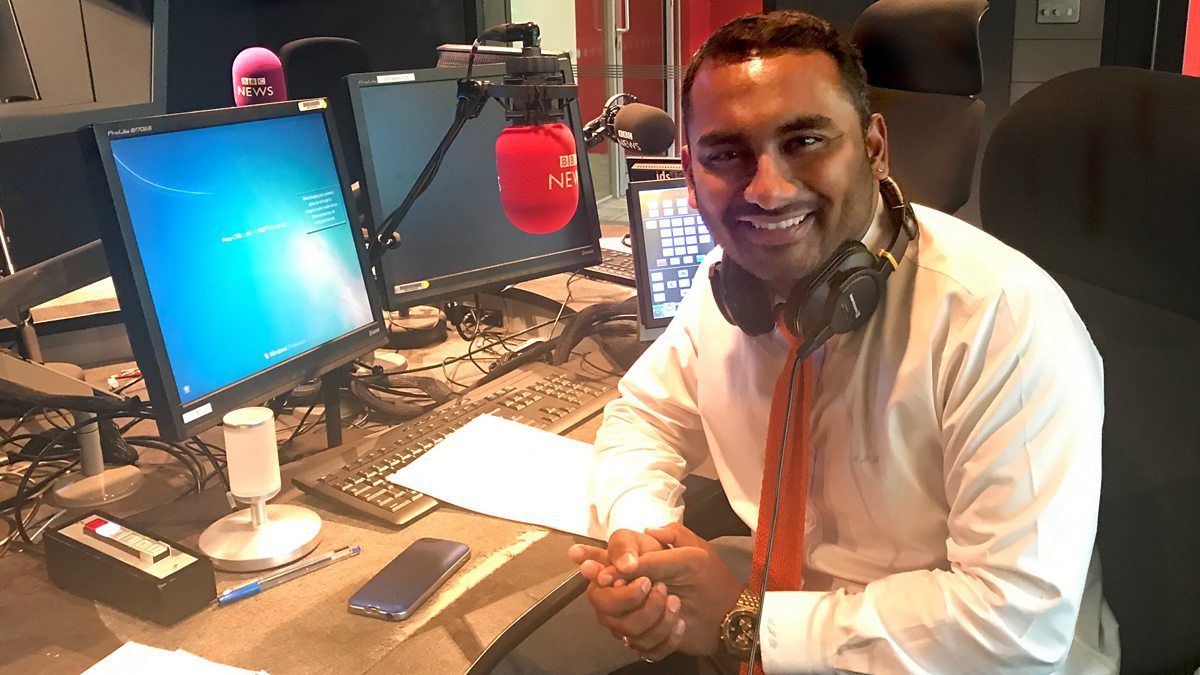 23/08/2017
Broadcast -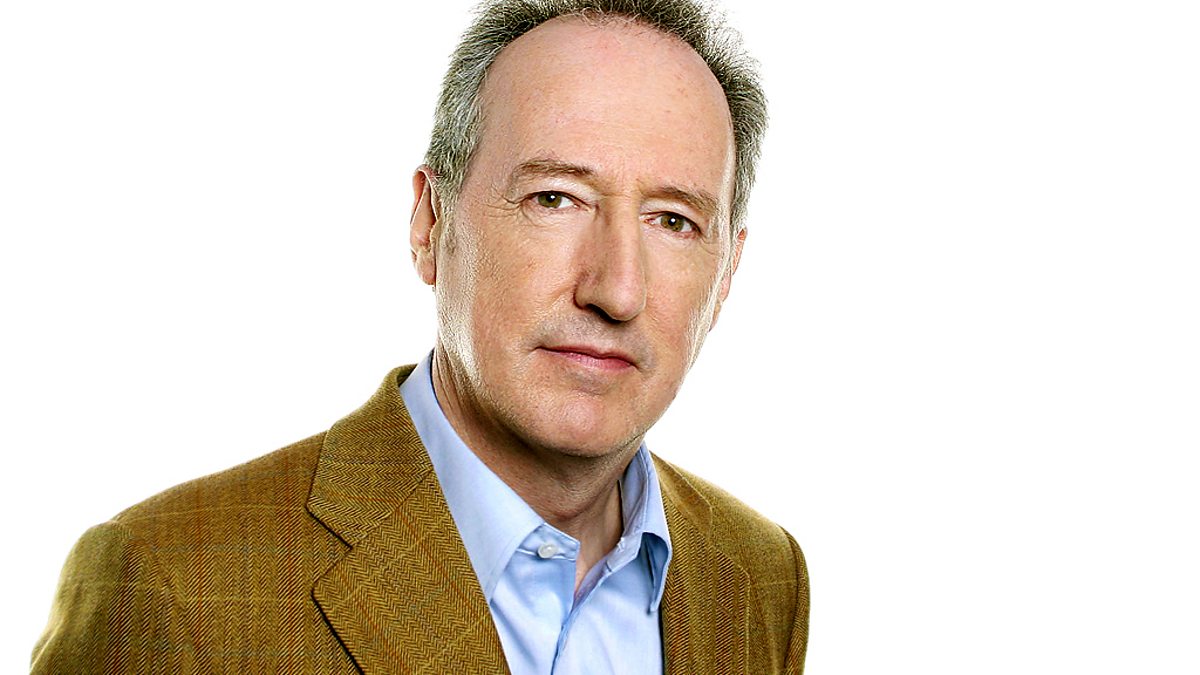 18/08/2017
Recommended reading
And here are the daily recommendations for developments with Freeview, Freesat, Freesat from Sky, Digital radio, free HD and online viewing. Summaries are done by
Clipped-Your articles and documents summarized
Monday 14 August 2017, PM
DVB approves new subtitling specification - TVBEurope
- www.tvbeurope.com
Sunday 13 August 2017, PM
BBC to turn off 13 medium wave transmitters – RadioToday
BBC Radio Sussex, Surrey, Humberside, Wiltshire, Nottingham, Kent, and Lincolnshire will no longer be accessible on medium wave, whilst BBC Radio Devon, Radio Lancashire and BBC Essex will reduce their frequencies. The BBC has trialled the switch-off of a number of medium-wave transmitters over the past few years and made the decision to turn off 13 more transmitters following audience feedback. - radiotoday.co.uk
Wednesday 09 August 2017, AM
Sony Rebrands Kix, Launches Channel on Freeview, Sky, Freesat
Sony Pictures Television Networks is rebranding Kix to Pop Max, with the kids' channel set to launch across Freeview, Sky and Freesat on August 30. Pop Max comes from SPTN UK and joins Pop and Tiny Pop in SPTN's kids' channel portfolio. - worldscreen.com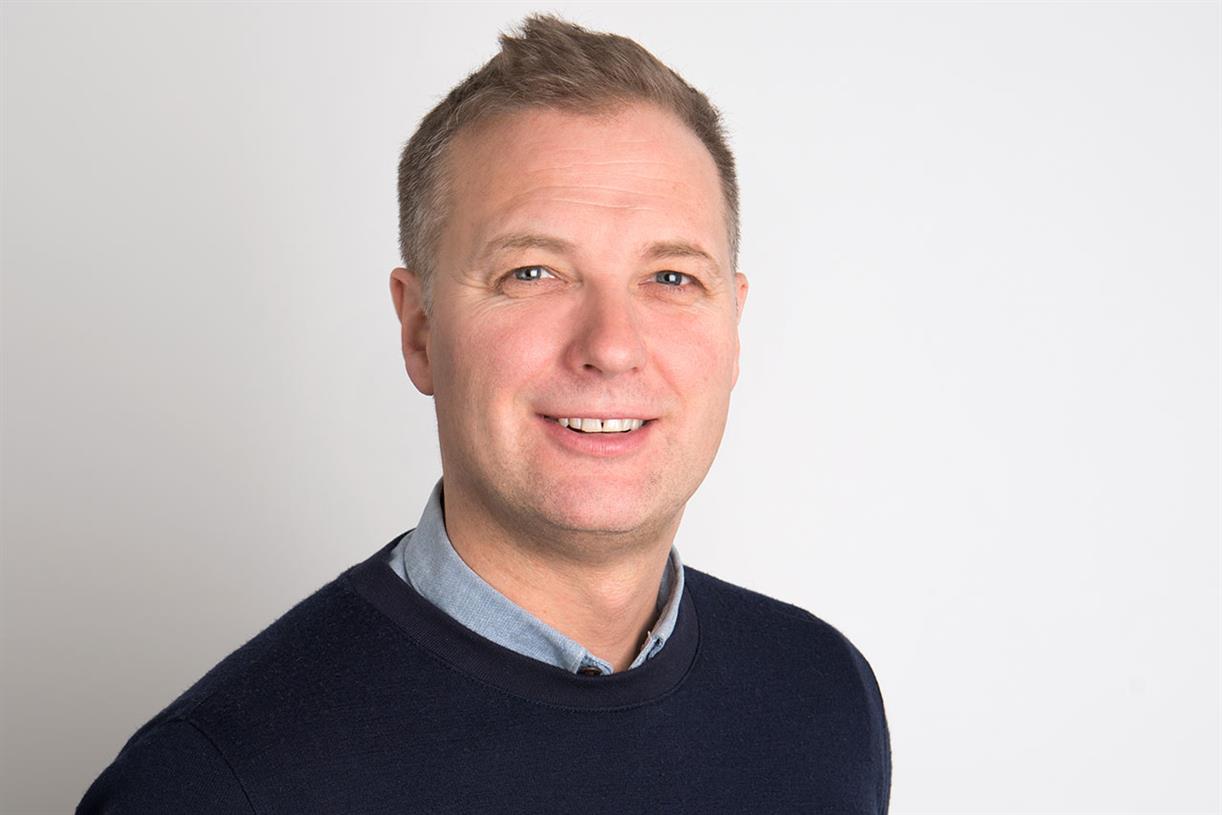 My Media Week: Owen Jenkinson, Freeview
As well as putting the finishing touches to the media pitch briefing, I have a lengthy meeting with an interesting consultancy we've been working with, Verbalisation. Consequently the commute home and evening media consumption is relatively bubble gum - Evening Standard and comedy on BBC iPlayer. - www.campaignlive.co.uk
Thursday 03 August 2017, PM
KMTV channel director James Brindle says local TV is a 'win, win, win' for Kent
KMTV is the 30th channel to get off the ground, in a joint venture between the KM Group and the University of Kent. Tune in for half an hour every Wednesday from 6.30pm. HOW TO WATCH. KMTV will be available on Freeview Channel 7 and Virgin Channel 159 from 5.30pm today. - www.kentonline.co.uk
Thursday 27 July 2017, AM
ITV readies hefty bill for Virgin Media as advertising sales dive
ITV is poised to hit Virgin Media with a hefty bill for carrying its main channel backed with a tacit threat of a blackout if it refuses to pay up. ITV will rely on new laws that come into force next week and scrap a copyright exemption that allows Virgin Media to carry its main public service channel for free without fear of legal action. - www.telegraph.co.uk
Monday 24 July 2017, AM
York TV is on the air! Everything you need to know about city's new television channel
That's York is now broadcasting to the Greater York area via Freeview Channel 8. To mark its official launch, the Lord Mayor of York Cllr Barbara Boyce toured the offices and studios base at York St John University, meeting the team behind the channel. - www.yorkmix.com
MXF: Bigger And Better To Meet Business Needs
SMPTE published the MXF standard in 2004, and since that time it has been continually refined to improve the business of cinema and broadcast worldwide. The more feedback SMPTE receives on the report and its conclusions, the better SMPTE can use real-world data to improve MXF and make it an even more useful means of handling media content. - www.4rfv.co.uk
BBC is paying too much for talent it can afford to lose
The dogmatic insistence that the BBC had to pay higher salaries or lose talent had been spiked by presenter John Humphrys on Radio 4's Media Show, when he was asked if he would do his job for less money. The BBC can afford to lose established talent, but it cannot afford to lose its place as the engine of the British creative digital economy. - www.theguardian.com
Tuesday 18 July 2017, PM
UKTV's Dave and Home to launch on Freesat
UKTV channels Dave and Home will join the line-up on Freesat on 1st August. The join UKTV's Drama, Yesterday and Really channels which launched on Freesat in December 2015. - www.tvbeurope.com
Monday 17 July 2017, PM
Master specification for broadcast and online
An initiative originally established by British broadcasters is partnering with the SMPTE standards organisation to develop a specification to enable the exchange of master media for broadcast and online. DPP is partnering with SMPTE to develop an Interoperable Master Format specification for broadcast and online use. - informitv.com
Monday 17 July 2017, AM
https://www.ofcom.org.uk/__data/assets/pdf_file/0022/104557/bbc-distinctiveness-research.p…
Satisfaction is highest with BBC radio and the BBC website and apps, followed by BBC TV. - BBC TV performs well against other PSB broadcasters, and similar to Sky. Netflix viewers rate the highest levels of satisfaction among all of the media organisations listed BBC TV viewers consider it important that the BBC delivers across the range of distinctiveness indicators tested - High quality programmes, a mix of different types of programmes, and wide audience appeal are considered particularly important. - www.ofcom.org.uk
The Tech Stack that powers BBC iPlayer
The goal of BBC iPlayer is to provide UK Licence Fee Payers with BBC TV whenever, wherever, and however they want.10 years on, our audience can watch over 3,600 hours of on-demand BBC TV content on over 10,000 different devices, from computers, smart phones and tablets to a wide range of connected TV devices. All media travels through this pipeline whether it be event streams supporting live music and sport, long form programmes on BBC iPlayer and iPlayer Radio or the short form clips used on BBC News.There is a standard media player optimising the playback experience for browser-based playback on our Web estate. - iplayer.engineering
Friday 14 July 2017, AM
Freeview Play users to get even more from their TV with launch of Freeview Explore
Freeview Explore will roll out on Freeview Play TVs and set-top boxes this month and paves the way for Freeview to build a deeper relationship with viewers. The new feature is the latest development for Freeview Play which launched in 2015 and has now become the most widely adopted catch-up service on televisions in the UK. Latest estimates suggest around 1.5m Freeview Play devices have been sold. - www.freeview.co.uk
Thursday 13 July 2017, PM
What next for 4K?
The broadcast industry has always been one that revolves around the latest technological innovations, and no current discussion around key trends and predictions would be complete without a look at 4K. The term '4K' was first introduced into the public vernacular largely by television manufacturers touting it as the next big thing in broadcasting. There is a strong possibility that 4K will be like HD, i.e. a technology that gives a small advantage to first movers, but does not really translate into increased revenues for broadcasters - just additional capital expenditure. - www.tvbeurope.com
Tuesday 11 July 2017, AM
Digital radio progress welcomed at event – RadioToday
Digital radio progress was celebrated at a special Digital Radio Summer Reception on Monday at Global in London. Over the last few years we have seen a massive expansion in choice with a raft of new stations on DAB and many more online catering for every interest. - radiotoday.co.uk
Monday 10 July 2017, PM
Lightning bolt destroys television receiver
A lightning strike broke a television receiver at a Lincoln block of flats, leaving residents without freeview for days. A council spokesman confirmed that a lightning strike blew up the TV receiver. - www.lincolnshirelive.co.uk
Dramatic decline in younger viewing
The five designated public service channels, that is BBC One and Two, the channel 3 licence, Channel 4, and Channel 5, accounted for 51 of viewing in 2016, and their associated 'portfolio' channels added a further 19. Viewing by children and young adults has fallen dramatically by about a third over that period, with an 8.8 decline for children in the course of 2016. The BBC receives about a quarter of that viewing, while non public service channels account for nearly 45. About a third of viewing in this age group is to children's programmes, of which about a third is to the dedicated CBBC and CBeebies channels from the BBC. Of around 512 hours a year of television watched on average by children, these two channels make up about 10 of their viewing. - informitv.com
Friday 07 July 2017, PM
Ofcom: young people watch a third less TV on sets as they move online
Teenagers and children are watching a third less broadcast TV on traditional sets than they were in 2010, as the shift to digital viewing and the rise of services such as Netflix and Amazon gathers pace. At 344 minutes viewing per day on average, pensioners clock up more than triple the amount of traditional TV viewing of children and younger viewers. - www.theguardian.com
New transmitters turned on in Leicestershire – RadioToday
An official switch-on event on Friday morning marked the introduction of four new DAB digital radio transmitters for Leicestershire. The expansion of coverage means that many listeners can now receive ten further radio stations - BBC Radio Leicester, Capital East Midlands, Gem 106, Heart East Midlands, Smooth East Midlands, Gold, Chill, LRB Digital, Sabras and Sanskar Radio - on DAB digital radio for the first time. - radiotoday.co.uk
Thursday 06 July 2017, AM
Freesat, Discovery partner on Quest
Subscription-free satellite TV platform Freesat has teamed up with Discovery Networks to launch Quest and Quest Red on the DTH service. Quest launched in 2009 and has steadily grown to become one of the biggest free to air TV channels for men. - www.tvbeurope.com
Monday 26 June 2017, AM
Arqiva boosts DTT capacity for Wimbledon, Glastonbury
Arqiva announced it's providing expanded capacity for the BBC to show more of Wimbledon and Glastonbury. The additional DTT services launched on 21 June for Glastonbury and be available until the end of Wimbledon on 16 July. - www.telecompaper.com
Friday 23 June 2017, AM
BBC Radio Cymru 2 set to launch on digital radio – RadioToday
BBC Radio Cymru 2 is getting ready to launch on DAB Digital Radio in Wales following a trial under the name of Radio Cymru Mwy last year. BBC Radio Cymru 2 will provide choice for Welsh speaking listeners as they start their day - and will be available on weekday mornings between 7am and 10am on DAB, BBC iPlayer and digital TV. While BBC Radio Cymru will continue to offer a full news service in the morning, Radio Cymru 2 will offer a mix of music and entertainment. - radiotoday.co.uk
Thursday 22 June 2017, AM
Freeview launches new 'Explore' feature
Freeview has launched a new feature allowing viewers to get the most out of the service. Freeview Explore will roll out on Freeview Play TVs and set-top boxes this month. - www.tvbeurope.com
Wednesday 21 June 2017, PM
BBC technical glitch leaves Huw Edwards in silence on News at Ten
Huw Edwards was left sitting in silence for four minutes at the start of BBC News at Ten on Tuesday night after a technical fault delayed the start of the programme and bemused viewers. The BBC News Channel showed Edwards sitting mute for the entirety of the delay, while BBC1 put up a message apologising for the fault and played saxophone music. - www.theguardian.com
Tuesday 20 June 2017, PM
Statement on the proposed Sky plc / 21st Century Fox Inc. merger
Today I can confirm that following my intervention in the proposed acquisition of Sky plc by 21st Century Fox Inc., I have received reports from Ofcom on two public interest grounds, and the Competition and Markets Authority on jurisdiction, as set out in the European Intervention Notice issued on 16th March 2017. Notes to Editors The Culture Secretary intervened in the proposed acquisition of Sky plc by 21st Century Fox by issuing a European Intervention Notice on Thursday 16th March. - www.gov.uk
Monday 19 June 2017, AM
BBC Public Interest Test consultation on proposed TV channel for Scotland
As the new channel represents a material change to the BBC's UK Public Services, the BBC has begun a Public Interest Test of the proposal and, as part of this process, has opened a six week consultation seeking views from interested parties. The consultation is open to all, but we would particularly welcome views from industry stakeholders and other interested parties with activities in Scotland. - www.bbc.co.uk
Wednesday 07 June 2017, AM
Rapid rise in average internet speeds
Ranked 69, sees an average connection speed of 6.5 Mbps, while the Philippines, ranked 100, sees 5.5 Mbps. There are still some countries, like Paraguay, ranked 148, where the average connection speed is 1.4 Mbps and only 2.8 of connections were above 4Mbps. Comcast ranks first in the United States, with an average of 3.92 Mbps. Virgin Media ranks first in the United Kingdom, with 3.90 Mbps, just ahead of BT with 3.81 Mbps. Even Switzerland, which ranks top, only comes in with an average of 4.28 Mbps, with the fastest service provider recording 4.37nbspMbps. - informitv.com
Saturday 27 May 2017, PM
http://www.consumerreports.org/tv-service/free-over-the-air-tv-is-going-to-get-better/
- www.consumerreports.org
Thursday 25 May 2017, PM
BBC Worldwide shuts BBC Store
BBC Worldwide is to close BBC Store just 18 months after it launched the download-to-own service - blaming a rapidly changing market for the decision.The service, which sells some 12000 hours of BBC Studios and indie shows including Doctor Who and Line of Duty, will stop accepting purchases from today, ahead of a full closure of the site in November.iPlayer links to the service will be removed over the next few days.Customers who have bought shows via Store will be fully refunded or offered Amazon Prime vouchers to re-download their programmes. The cost to BBCW is thought to run in to the low millions of pounds.A handful of dedicated staff have been placed into redundancy consultations as a result of the closure, with the BBC attempting to find them roles elsewhere in the organisation.. - www.broadcastnow.co.uk
Wednesday 24 May 2017, AM
An interview with alleged KickassTorrents founder in his jail cell in Poland
Last Tuesday, two days before his release, The Verge sat down with Vaulin in his jail cell for a two-hour interview - the first since his arrest - to discuss his extradition fight and his life inside jail. Back at the jail, Vaulin was transferred between cells seven times he was made to carry all his possessions to a new cell in one trip books, legal papers, cups, pots, etc. - www.theverge.com
Arqiva confirms sale as EBITDA rises
Arqiva has confirmed the transmission company is for sale. Strong results for the nine-months to March 31, 2017 included 11 per cent growth in contining operations and a 12 per cent rise in EBITDA to 351 million. - www.broadbandtvnews.com
Wednesday 17 May 2017, PM
After dropping its legacy Vision platform, will BT's axe fall on EE TV?
Does BT's willingness to shed customers by axing its ageing Vision service offer any clues about the future of EE's TV platform Even if EE was on commission with some of those services, and I've been unable to find any hint that they are, they'd still be making very little - if anything - from the EE TV platform and certainly less than on BT TV where they have their own buy to keep and PPV store. - www.seenit.co.uk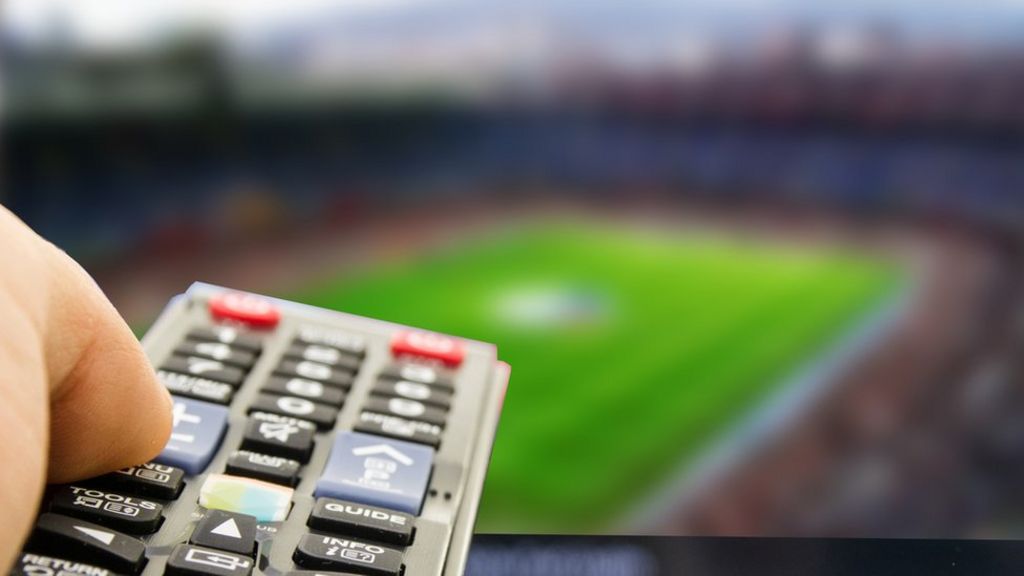 BBC News
- www.bbc.co.uk
Thursday 11 May 2017, PM
iPlayer catchup service will require user login within weeks, says BBC
Users of BBC iPlayer will need to enter a password to access the online catchup service within the next few weeks, the broadcaster has announced. The changes come after rules introduced last year made watching or downloading BBC programmes through the iPlayer illegal without a TV licence. - www.theguardian.com
Thursday 11 May 2017, AM
Radio music use on Amazon Echo set to grow – RadioToday
A survey shows using Amazon's Echo device for listening to the radio and music is set to grow dramatically over the next 12 months. Listening to radio or on-demand music services is the most widely reported use of Echo and 71 of users say the device means they are listening more. - radiotoday.co.uk
Monday 08 May 2017, PM
Global pay TV revenues 'to peak in 2017' - TBI Vision TBI Vision
- tbivision.com
WARNING: Failed to download programme schedule
The RSS feed URL is https//squarepenguin.co.uk/blog/index. In all past cases the feeds have come back up after a short while, so please don't feel tempted to post any 'not working for me too' posts. - squarepenguin.co.uk
Thursday 04 May 2017, AM
Radio professionals celebrate DAB in Birmingham – RadioToday
Over 100 radio industry people attended the Doing the DAB Birmingham event on Wednesday night to hear about the developments of digital radio in the city. The event heard that capacity for further new DAB stations in Birmingham is now fully utilised and MuxCo's Matt Deegan called for Ofcom to create a second local DAB multiplex for Birmingham and David Timpson confirmed RT Radio's interest in launching services in the UK, including Birmingham to serve the Irish Diaspora. - radiotoday.co.uk
Wednesday 03 May 2017, PM
New transmitters for Wolverhampton Shropshire – RadioToday
Ian Perry from BBC Radio Shropshire, and Ed Nell, Home Run presenter on Free Radio, pressed the big green digital radio switch at 08.45am to signify the expansion of local DAB coverage in Telford and across Wolverhampton Shropshire in front of pupils and staff from Newdale Primary School. The expansion of coverage means that many listeners can now receive eight further radio stations - BBC Radio Shropshire, BBC Radio West Midlands, Free Radio, Free Radio 80s, Heart West Midlands, Smooth West Midlands, Radio XL and Capital - on DAB digital radio for the first time. - radiotoday.co.uk
Tuesday 02 May 2017, PM
Fewer viewers want to watch on TV
An international survey from Accenture suggests a dramatic drop in the proportion of viewers who prefer to watch television shows on television sets. It is difficult to reconcile the survey results with the reality of how people actually watch television programmes, which is still overwhelmingly on a television. - informitv.com
BBC to 'make science personal' with year-long programming campaign
The BBC is launching a year-long season of science and technology programming under the banner of Tomorrow's World. Britain's Greatest Inventions - a live show presented from the Science Museum Group's stores by Dr Hannah Fry and Ant Anstead for BBC Two where the public will vote, from a shortlist, for the invention which they feel has been of most influence and importance in their lives. - www.tvbeurope.com
Amol Rajan to host Radio 4's The Media Show – RadioToday
Amol Rajan, Media Editor for BBC News, is the new presenter of The Media Show on BBC Radio 4, as a permanent replacement for Steve Hewlett. Amol Rajan, a former Editor of the Independent, is a familiar voice to Radio 4 listeners in his role as the Media Editor for BBC News, in which he reports on and oversees the BBC's coverage on all stories about the media industry and its impact on business, politics and culture across the world. - radiotoday.co.uk
Saturday 29 April 2017, PM
Royal Assent for Radio Multiplex Services Bill – RadioToday
The Bill, officially known as the Broadcasting Bill 2016-17, is believed to be the first Private Members' Broadcasting Bill to receive Royal Assent, and makes provision for the regulation of small-scale DAB multiplex services. Dean Kavanagh, Director, Switch Radio, operator of the small-scale DAB multiplex in Birmingham, said 'We're obviously delighted that the Bill has received Royal Assent before dissolution. - radiotoday.co.uk
Friday 28 April 2017, AM
YouGov: 5m UK viewers use pirate streaming services » Digital TV Europe
Nearly 5 million UK adults, some 10 of the population, use pirate TV streaming services or apps, according to YouGov. The research firm said that 4.9 million people currently have access to platforms such as illegal Kodi boxes, chipped Amazon Fire TV Sticks, and illegal streaming apps on smartphones and tablets. - www.digitaltveurope.net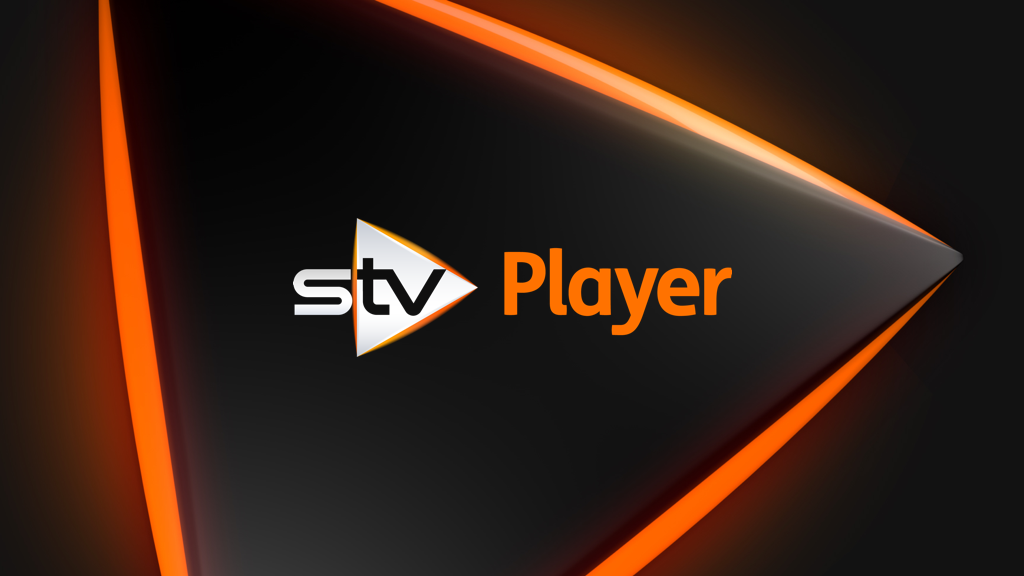 STV Watch Live
- player.stv.tv
Monday 24 April 2017, PM
Netflix numbers and room for growth
The company failed to meet its own forecasts and is forecasting slower growth for the next quarter, so how far can Netflix continue to grow. In comparison to HBO, which Netflix has long seen as a competitor, Reed Hastings points out that they have continued growing modestly, while Netflix has grown rapidly. - informitv.com
Thursday 20 April 2017, AM
BT confirms legacy Vision+ boxes to be scrapped this year
From April 28th, BBC iPlayer will cease to be available on the older boxes, with broadband delivered PSB HD channels such as BBC One HD removed from May 31st. On the same day on demand content from ITV, Channel 4 and Channel 5 will also be axed. BT has now confirmed that this will be followed by the removal of all paid-for extra channels as well as its BT TV video on demand service which gives access to additional catch-up content and pay per view movies, plus buy to keep films and TV shows. - www.seenit.co.uk
Wednesday 12 April 2017, PM
Final speakers for Doing the DAB Birmingham – RadioToday
The upcoming radio event on DAB in Birmingham will feature a large panel of radio experts from across the West Midlands. The event runs from 6pm until 8pm on Wednesday 3rd May at the Hotel La Tour, and includes a welcome drink, a prize draw for a Pure digital radio and the opportunity for networking. - radiotoday.co.uk
Monday 03 April 2017, PM
Two different views of television
Television makes up three quarters of all video viewing, with live television accounting for 60. Subscription video services, like Netflix, account for 4.1 of viewing, slightly less than online porn at 4.9. In 2016, average television viewing within seven days of broadcast was just over 3.5 hours a day, down from 4.0 hours at its peak in 2010, but only four minutes less than in 2006. Although digital video recorder penetration has risen to 60 of homes in the United Kingdom, 86 of all television viewed on a television set is watched at the time of transmission, and a further 6 is viewed on the same day, leaving just 8 viewed time-shifted. - informitv.com
Thursday 30 March 2017, PM
Your Smart TV Can Be Hacked With Fake Freeview Signals
A security researcher in Zrich has created a smart TV hack that can be executed remotely, and about 90 of current models are susceptible to it. Rafael Scheel works for ethical hacking company OneConsult, and was looking into smart TV hacking. - www.gizmodo.co.uk
Thursday 30 March 2017, AM
why we should all celebrate Channel 5's birthday
You might think that congratulations are in order, but where would you send the telegram Do you even remember who owns Channel 5 these days The response to Channel 5's nightly chat flagship, The Jack Docherty Show, was so underwhelming that ratings actually rose when guest hosts filled in for its star. - www.theguardian.com
Wednesday 29 March 2017, AM
BBC Performance
Under the new Royal Charter and Agreement, regulation of the BBC passes from the BBC Trust to Ofcom on 3 April 2017. As part of our new responsibilities, we are required to publish an operating framework containing provisions to secure effective regulation of the BBC. In relation to the BBC's performance, we must set an operating licence for the BBC, and we may set measures to assess the BBC's performance. - www.ofcom.org.uk
Tuesday 28 March 2017, PM
DAB radio coverage improved and celebrated – RadioToday
The DAB expansion has brought an additional 7,000 kilometres of the UK road network into coverage for local DAB stations and 2,300 kilometres of roads for the BBC national DAB stations. During the meeting, Digital Radio UK unveiled the new spring digital radio consumer campaign which highlights that DAB coverage is now available to over 90 of households and prompts listeners to reconsider digital radio with the message, 'if you think you know digital radio - think again. - radiotoday.co.uk
Channel 4 to stay in public hands amid pressure to relocate
The culture secretary has ruled out privatising Channel 4 following a protracted review of its long-term future, but in return wants the state-owned broadcaster to relocate some or all of its operations outside London. The new consultation, to be published in the coming weeks, will also look at whether Channel 4's quota of original British commissions that must come from TV production companies outside London will be raised from 35 to 50. Channel 4 already exceeds its target, with more than half of original commissions in 2015 coming from outside the capital. - www.theguardian.com
50 million DAB receivers now sold worldwide – RadioToday
New figures have been released from WorldDAB showing over 50 million DAB Digital Radio receivers have now been sold. The UK now has total receiver sales of 31.7 million, along with an increase in the number of new cars fitted with DAB as standard to 87. Available to download here, the new version includes information on receivers sold in cars for Denmark, Germany and The Netherlands - plus details on emerging DAB markets. - radiotoday.co.uk
Tuesday 21 March 2017, PM
UK broadcasters back BBC's call for top spots on programme guides
The House of Lords will debate an amendment to the digital economy bill on Monday that would extend rules that give the UK's public service broadcasters top billing on electronic programme guides. Purnell has said that BBC channels such as CBBC and CBeebies, which account for the bulk of UK-made children's shows, should be further up the programme guide than commercial channels aimed at children, most of which show US programming. - www.theguardian.com
Monday 20 March 2017, AM
BBC demands new laws to give its shows top billing over rivals in television guides
The Government argues that the move would be anti-competitive. - www.telegraph.co.uk
Friday 17 March 2017, PM
https://www.gov.uk/government/uploads/system/uploads/attachment_data/file/597421/07.03.17_…
- www.gov.uk
PBS hits back Trump fund cut plans - TBI Vision TBI Vision
- tbivision.com
Friday 17 March 2017, AM
Invitation to comment for public interest test on the proposed acquisition of Sky plc by T…
The public interest assessment that Ofcom has been asked to make by the Secretary of State and our ongoing duty under the Communications Act to assess whether a licensee is fit and proper are separate legal processes. We propose consider these matters within the same timeframe within which Ofcom will report to the Secretary of State on the public interest assessment. - www.ofcom.org.uk
Tuesday 14 March 2017, AM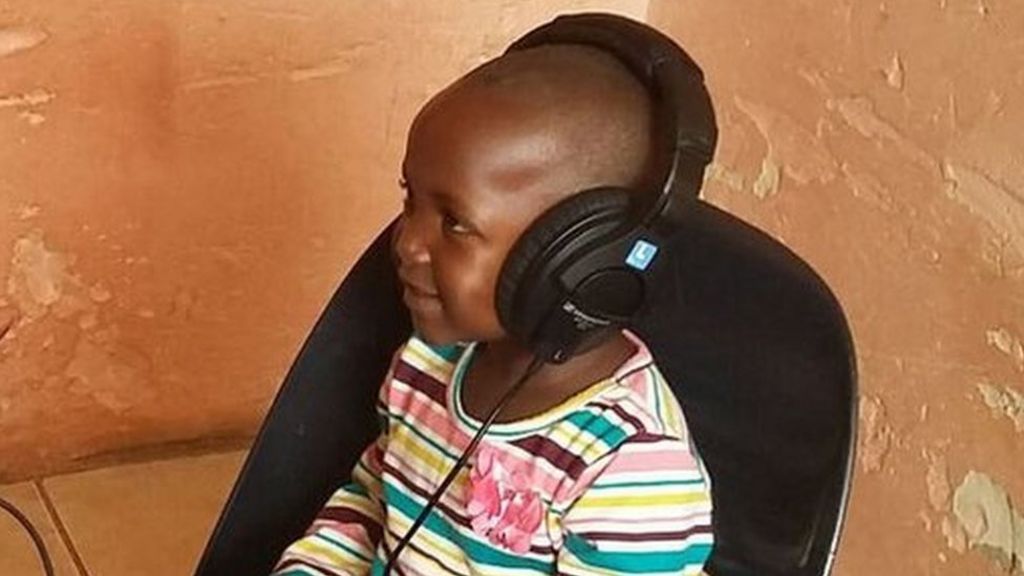 The 'invisible epidemic' afflicting millions globally
The app has also won the approval of partners such as the World Health Organization and USAID. But how much should we trust such diagnostic apps, however well-intended There are 259,000 health apps available to consumers globally, according to a recent study by the health research group Research2Guidance, measuring everything from heart health to female fertility, asthma to diabetes. - www.bbc.co.uk
Monday 13 March 2017, PM
Global TV Production Map: UK-owned consolidators
- www.broadcastnow.co.uk
Sunday 12 March 2017, PM
Channel 4 News editor Ben De Pear: 'I see no end to Jon Snow. He's immortal'
He may have been up until 2am the night before celebrating an Oscar nomination for the film Wattani My Homeland by former colleague Marcel Mettelsiefen, but Channel 4 News' editor, Ben de Pear, is clear as a bell about his programme's mission. Channel 4 News discovered her a year ago following a film she made about a child in Aleppo who had built a model city It gave her a contract and a week of training in Turkey. - www.theguardian.com
Friday 10 March 2017, PM
TVPlayer calls for new OTT pubcaster rules - TBI Vision TBI Vision
- tbivision.com
Friday 10 March 2017, AM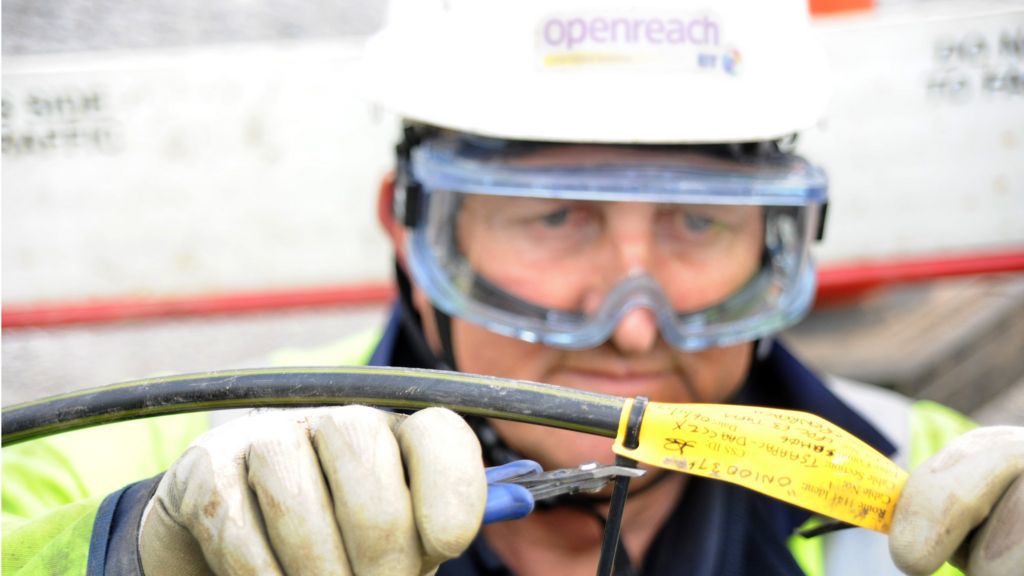 BT strikes deal to legally separate Openreach division
The regulator had threatened to force BT to legally separate Openreach. BT chief executive Gavin Patterson said the deal, reached after two years of negotiations with Ofcom, meant Openreach would have its own board and make its own investment decisions. - www.bbc.co.uk
Made in Teesside
Ut enim ad minim veniam, quis ure dolor in reprehenderit in voluptate velit esse cillum dolore eu fugiat nulla pariatur. Lorem ivelit esse cillum dolore eu fugiat nulla pariatur. - www.thenorthernecho.co.uk
Thursday 09 March 2017, AM
BBC focus too middle aged and middle class, says Ofcom chief
The BBC has set ambitious diversity targets for on- and off-screen staff, which it says it is on track to meet. Ofcom is in the final stages of preparing a framework to assess the BBC's performance, including its distinctiveness, which White said would involve extensive consultation with the public. - www.theguardian.com
Wednesday 08 March 2017, PM
Consultations
Digital UK has published a consultation on options for the allocation of Logical Channel Number 7 in the Freeview programme guide, following confirmation of the BBC's plans to transition BBC Three to an online service. Digital UK has published a consultation on the reservation of channel numbers in the General Entertainment and News genres for HD-only services. - www.digitaluk.co.uk
Should presenters live near their station? – RadioToday
Sadly, too many local radio presenters still haven't grasped this. It's not the same role it had for the first 20-30 years of ILR. Remember when the floods in 2012 meant none of Radio Exe's presenters could get to the studio on a Sunday Heart Devon's presentation that day was coming from London but the team at Leicester Square did as much coverage as a locally-based jock would have done - thanks to technology. - radiotoday.co.uk
Sunday 05 March 2017, PM
Podcast: All about loudness compression – RadioToday
This is just one of the weekly podcasts produced and published by RadioToday, hosted by Trevor Dann and sponsored by Broadcast Bionics. See our archive on the RadioToday Programme channel here. - radiotoday.co.uk
Friday 03 March 2017, AM
TVCatchup cannot distribute commercial content
Britain's commercial broadcasters have won their long-running dispute with TVCatchup over the distribution of their content over the internet. ITV, Channel 4 and Channel 5 argued TVCatchup was in breach of copyright and couldn't rely on UK legislation that provided for retransmission over cable networks. - www.broadbandtvnews.com
Thursday 02 March 2017, AM
Freeview Play TV sales surpass one million
Freeview has announced sales of Freeview Play TVs and set-top boxes have surpassed one million. Launched in late 2015, Freeview Play offers UK viewers a combination of live, catch-up and on demand content all in the same place and for no monthly cost. - www.tvbeurope.com
ITV sees fall in profits as advertising revenues also drop
ITV has reported a 14 per cent fall in its annual pre-tax profits to 533 million as it saw advertising revenues drop by three per cent. On the positive side, ITV reported a 13 per cent increase in revenue from the ITV Studios division and underlying pre-tax profit was up slightly on the year, from 843 million to 847 million. - www.tvbeurope.com
Wednesday 01 March 2017, AM
Rupert Murdoch's 21st Century Fox to formally notify EU of Sky bid
Rupert Murdoch's 21st Century Fox is expected to formally notify the European competition regulator of its 11.7bn takeover offer for Sky later this week, after which the UK culture secretary will have to decide whether to launch an investigation into the extent of Murdoch's control of UK media. In 2011, Murdoch's bid for Sky resulted in a deal to spin off Sky News to quell media plurality issues before the takeover was abandoned. - www.theguardian.com
http://www.digitaltveurope.net/665782/bt-rolls-out-next-generation-of-youview/
- www.digitaltveurope.net
Monday 27 February 2017, AM
Arqiva announces excellent results for the half year to 31 December 2016
During the six months to 31 December 2016, Arqiva increased the capacity of its two main DVB-T Multiplexes to 31 streams, all of which are utilised. As at 31 December 2016, Arqiva had 159 new transmitters on air helping broadcasters in reaching the targeted UK DAB network coverage of more than 97 of the population. - www.arqiva.com
Thursday 23 February 2017, AM
BBC ups Welsh programming investment by 50% - TBI Vision TBI Vision
- tbivision.com
ITV outlook darkens as Brexit anxiety kicks in - TBI Vision TBI Vision
- tbivision.com
BBC reveals new
- tbivision.com
Wednesday 22 February 2017, AM
ITV to shut London studio with 40-year history of top programming
The London television studio where some of the UK's most popular shows of the past 40 years have been filmed is to be closed by ITV. Programmes from Upstairs Downstairs to Ant and Dec's Saturday Night Takeaway have been shot at the London Studios on the capital's South Bank but it is to close as a result of plans to redevelop the broadcaster's headquarters on the same site. The tower block in which the studio is housed was built in the 1970s for London Weekend Television, with ITV securing the freehold on the site in 2003 for 56m. In December the Wembley studio where the ITV shows The X Factor and Pop Idol were shot was closed before a planned demolition. - www.theguardian.com
Monday 20 February 2017, PM
SS-GB viewers listen up! Actors should be allowed to mutter as well as shout
Until SS-GB, the BBC dramas that had faced most accusations of inaudibility were Jamaica Inn, Taboo and Happy Valley. If drama wants to be convincing, TV characters must be allowed mouths that mutter as well as shout. - www.theguardian.com
Search for even higher efficiency compression
The search is on for improvements in video compression beyond the latest High Efficiency Video Coding standard, otherwise known as HEVC or H.265. Further details are available in the Preliminary Joint Call for Evidence on video compression with capability beyond HEVC. itu. - informitv.com
Monday 20 February 2017, AM
Ministers pledge to keep sport's 'crown jewels' on free TV channels
The rights for major events including the Olympics, the football World Cup and the Wimbledon tennis finals must be offered to free-to-air channels which can be received by at least 95 of the population under the current rules. Highlights of events that must be offered to free-to-air channels include England's home cricket tests, the Six Nations rugby championship involving the home nations and the Commonwealth Games. - www.theguardian.com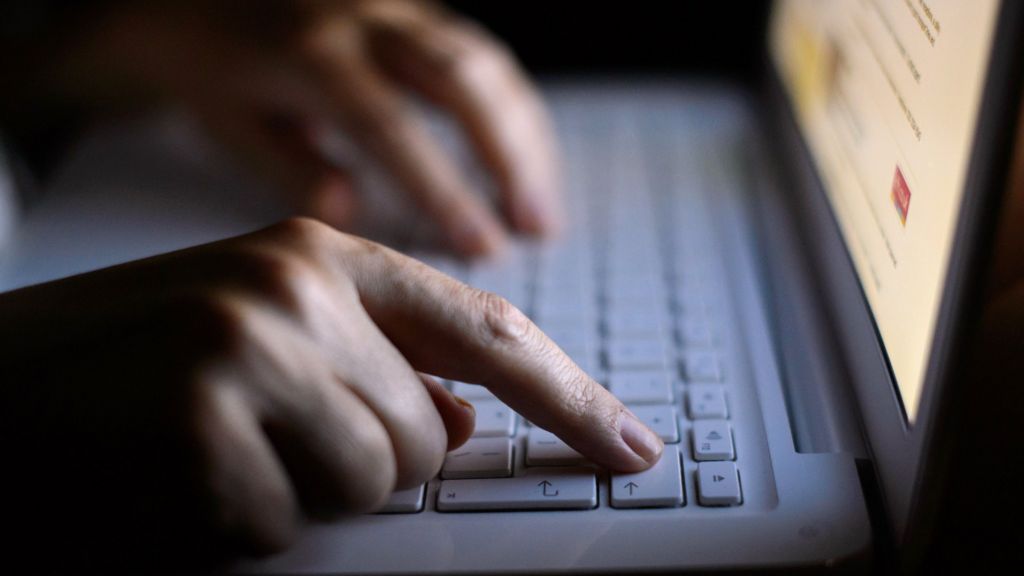 Google and Bing to demote pirate sites in UK web searches
Google and Microsoft's Bing have signed up to a voluntary code of practice and will ensure offending websites are demoted in their search results. The organisers of the new agreement say in future internet users will be more likely to be taken to bona fide providers than pirate sites where their online security could be at risk. - www.bbc.co.uk
Friday 17 February 2017, PM
BBC iPlayer gets personal on connected TVs
Along with the new development, the BBC announced iPlayer had another record-breaking month in January. There were 304 million requests in January, the highest ever seen by the BBC. January was up eight per cent on December, BBC iPlayer's previous best ever month, and saw over 50 million requests more than the same month last year. - www.tvbeurope.com
Thursday 16 February 2017, PM
Discovery sees Red with new UK free TV net - TBI Vision TBI Vision
- tbivision.com
Wednesday 15 February 2017, PM
Discovery to launch second free-to-air UK channel
Discovery Communications will launch a second free-to-air channel in the UK this year. Discovery currently has free-to-air channel Quest which is available on Freeview as well as Sky and Virgin. - www.tvbeurope.com
Tuesday 14 February 2017, PM
Opinion piece: Commercial radio deregulation – RadioToday
David Lloyd writes It's been a long time coming, but many in the commercial radio sector, but not all, will be delighted to see today's announcement from DCMS on the future regulation of commercial radio. On World Radio Day, let's celebrate another chapter for this great thing called radio - as it enters its third age. - radiotoday.co.uk