Recommended reading
And here are the daily recommendations for developments with Freeview, Freesat, Freesat from Sky, Digital radio, free HD and online viewing. Summaries are done by
Clipped-Your articles and documents summarized
Wednesday 25 November 2015, PM
DAB radio transmitters turned on in Plymouth
All local DAB listeners will need to retune their radio sets as well, as frequencies for the local digital radio stations change, and new ones are added. Over 51 of homes in Devon have a DAB digital radio, and 42.2 of radio listening hours are to digital platforms. - radiotoday.co.uk
Tuesday 24 November 2015, AM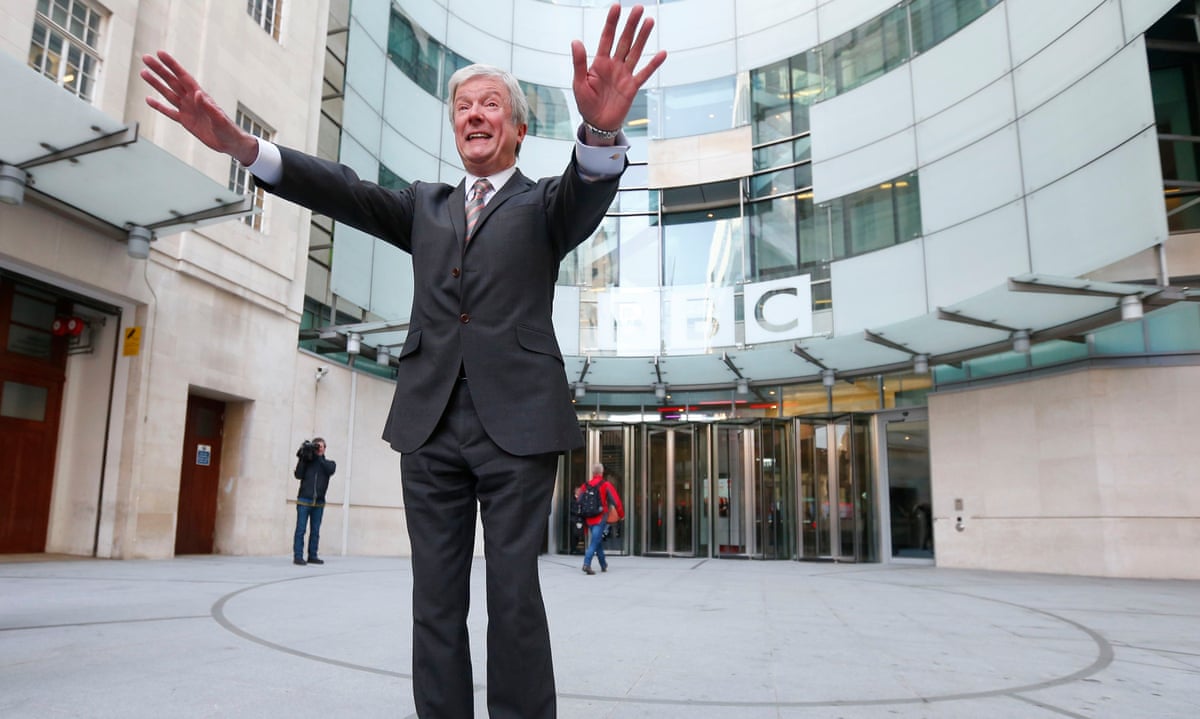 BBC World Service to receive £289m from government
In total it will invest 289m which will be spent on a number of new services including new radio services in North Korea, Ethiopia and Eritrea a better TV service in Africa additional language broadcasts via digital and television in India and Nigeria better regional content for the BBC Arabic Service, improved digital and TV services in Russia and for Russian speakers and improved video across its output. Ironically the amount invested is close to the 245m annual cost of the World Service that the corporation was forced to take on from the Foreign and Commonwealth Office last year as part of the 2010 licence fee settlement with the government. - gu.com
Monday 23 November 2015, PM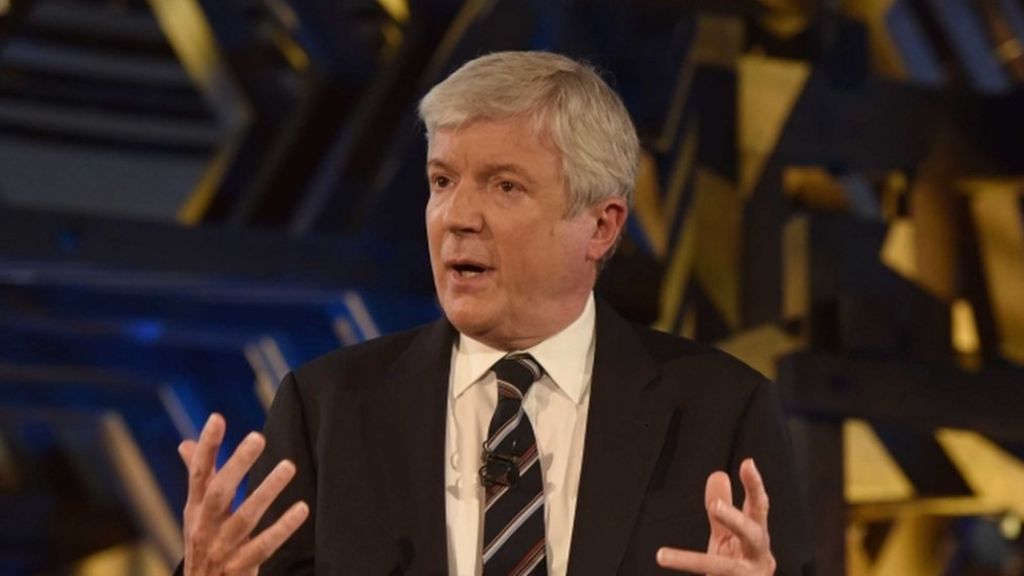 BBC independence 'eroded', says director general
The BBC's political independence has been gradually eroded, according to the corporation's director general. Lord Hall, echoing the current BBC chairman, Rona Fairhead, says the roles should be split and the BBC should for the first time have an external regulator. - www.bbc.co.uk
Why we watch TV whitepaper
Why do we watch television How does is satisfy our social, societal and lifestyle choices And how can broadcasters and programme creators connect with tomorrow's audiences Produced in association with leading media consultant Dr William Cooper of informitv, this whitepaper explores what 'television' means in today's world, and how its role will continue to evolve with viewers' needs. - response.pro.sony.eu
Freeview Play delivers next gen TV with HbbTV 2.0
Freeview Play delivers next gen TV with HbbTV 2.0. Freeview Play, a Freeview and Digital UK co-initiative, is built on the HbbTV 2.0 standard which was released earlier this year. - www.iptv-news.com
Saturday 21 November 2015, PM
Trust consults on BBC guidelines for coverage of Elections in 2016 and Referendum on the U…
BBC - Trust consults on BBC guidelines for coverage of Elections in 2016 and Referendum on the UK's membership of the European Union - BBC Trust. - www.bbc.co.uk
Tech changes to Channel 5 on satellite coming up
Although there has been just one national version of Channel 5 since 1st August 2015, individual data streams linked to the old regions have remained. Channel 51 and Channel 5 HD are unaffected by the changes, regardless where you are in the UK. Freesat hasn't yet commented on how the changes might affect viewers with their service in the coming weeks, as Freesat's programme data is also broadcast alongside Sky's data on Channel 5's satellite signal. - www.a516digital.com
Friday 20 November 2015, PM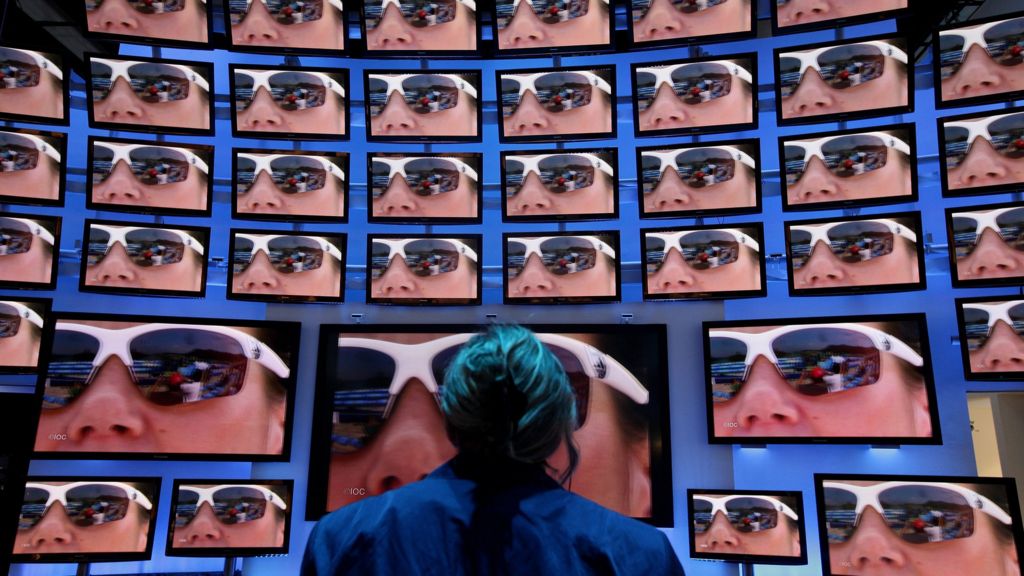 Man jailed for selling illegal Virgin Media TV boxes
The boxes contained hardware which enabled users to watch Virgin Media television services without subscribing. Officers found the boxes, which he was selling for 40 each, alongside 600 worth of cocaine at his property earlier this year. - www.bbc.co.uk
Thursday 19 November 2015, PM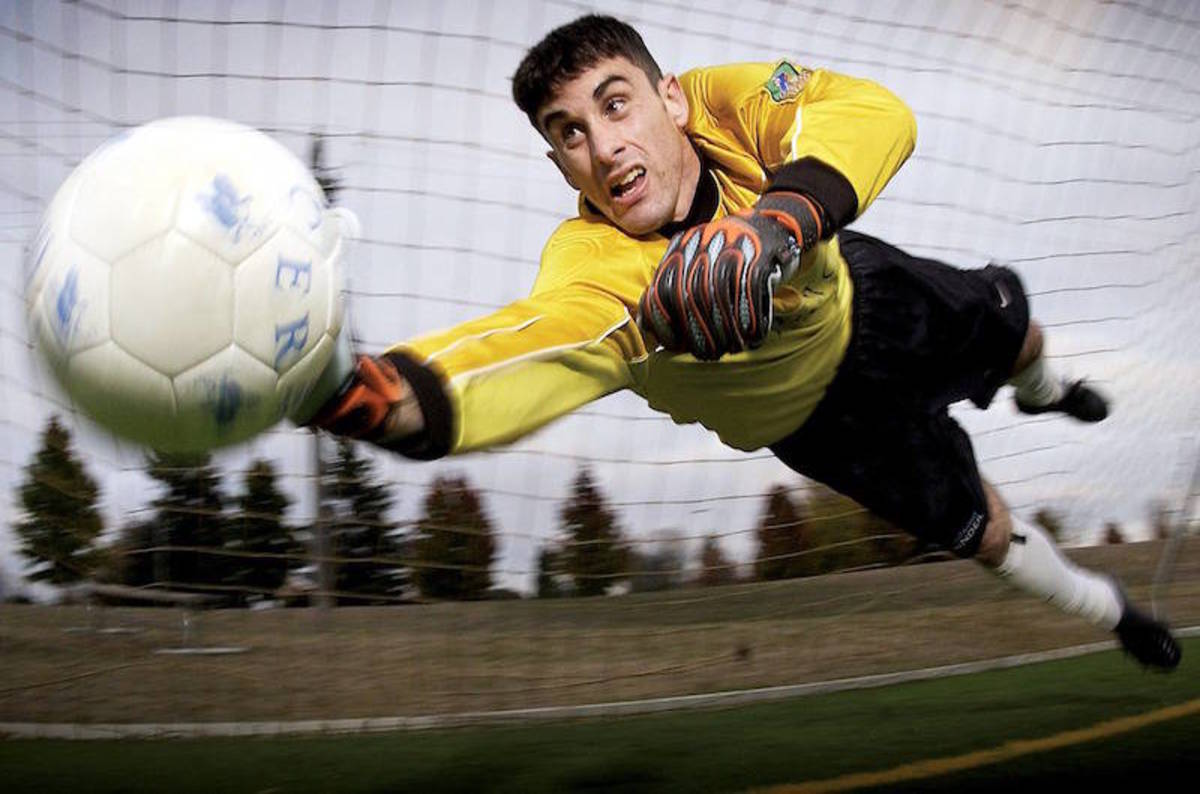 BT could lawyer up after Sky's sport channels obligation removed The Register
BT has attacked Ofcom's decision to lift a five-year-long obligation on Sky to offer its sports channels to competitors in the market. Sky queues up Sky Q. On Wednesday, Sky unveiled a fancy new set top box, dubbed Sky Q, which will launch in early 2016. - www.theregister.co.uk
Thursday 19 November 2015, AM
BBC Four and News Channel facing axe as BBC eyes cuts of £550m
The director-general is understood to be considering merging BBC Four, the upmarket arts channel, with BBC Two, and moving the News Channel online. Alongside cuts to sport, the corporation will axe 12 million from its television budget, with reductions in factual, comedy and entertainment programming. - www.telegraph.co.uk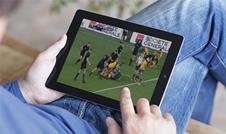 Live TV runs through our blood
TV is instant and alive. Live viewing runs through our blood. Rather than adding the odd movie or TV show to our service every few weeks, we broadcast up to nine hours of new content every day. Live TV still creates a shared experience and enables us to deliver advertisers simultaneous mass reach.When pay-TV and the internet threatened 'the end of TV' 20 years ago, we found a way to co-exist. New players present ITV with exciting opportunities to innovate in the space in the UK and internationally. But the point at which those services start to move further towards a linear TV model is precisely the point at which we need to make sure we use our digital services – and back ourselves – to offer our audiences what we are already brilliant at. After all, we've been doing it for 60 years. www.broadcastnow.co.uk
Wednesday 18 November 2015, PM
Freeview Text services come off the air
A number of long-running text services have closed on Freeview, including holiday teletext service Holidays TV. Licences for Holidays TV, Rabbit, Gay Rabbit and 1-2-1 Dating were removed from Ofcom's licence database this week signalling their demise. Holidays TV was a holiday sales service from the Daily Mail group and appeared on Freeview in 2012 replacing the famous Teletext Holidays service, which began in 1993 on Teletext page 200 and subsequently became an online-only service. - www.a516digital.com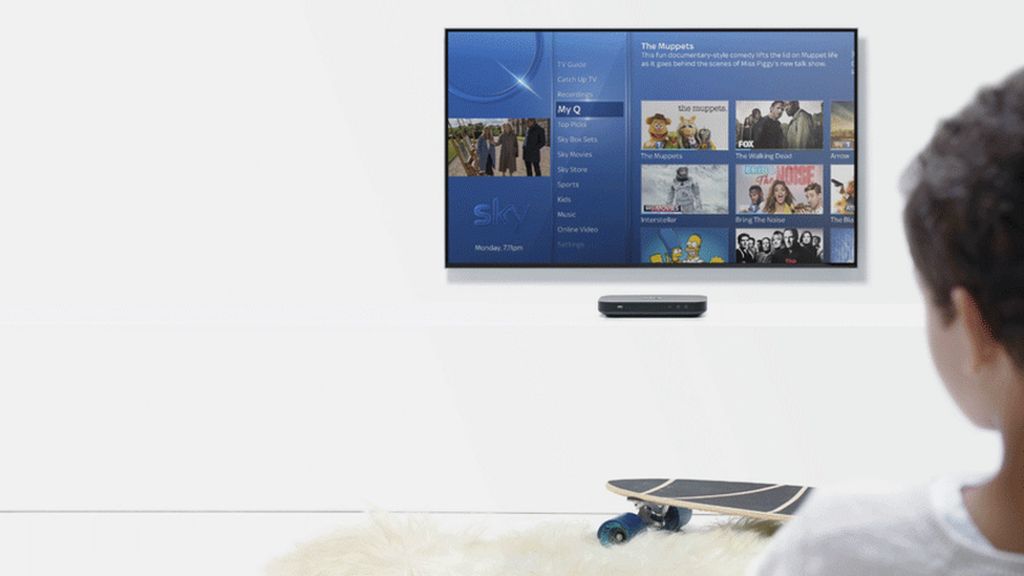 New Sky Q service to offer mix of live and on-demand TV
Sky has launched a new service called Sky Q that blends live and on-demand TV as it tries to compete with the likes of Netflix. Sky Q will allow viewers to watch programmes on up to five screens and record four other channels. - www.bbc.co.uk
BBC sets out plans to deliver £150 million savings
In July we committed to doing everything possible to protect programmes and services by making further savings from back office functions, cutting management and management layers and reducing historic levels of BBC bureaucracy. The 150 million set out today is part of the 700 million overall savings the BBC must find due to the flat licence fee agreed in the summer and the need to fund the transformation the BBC must undertake for the future. - www.bbc.co.uk
Wednesday 18 November 2015, AM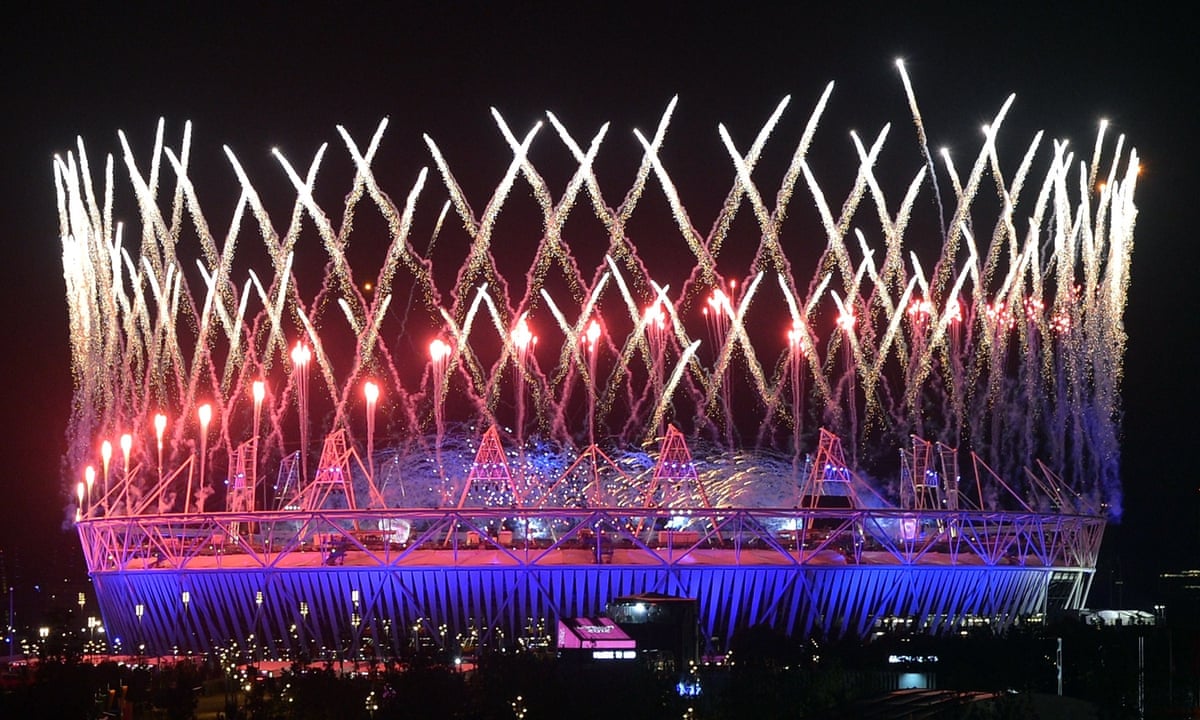 BBC sport and online news to be cut as Red Button services face axe
The BBC is already facing costs of 700m after agreeing a deal with the government in July to finance licence fees for over-75s. The BBC is expected to set out its final budget proposals - with savings predicted to amount to 550m - in spring 2016. Drama is the only part of the BBC's television output likely to be protected but the rest of TV content is expected to face cuts of more than 10m. After the 2010 licence fee settlement, which forced the BBC to take over the cost of funding the World Service from the government while freezing the licence fee for six years, the BBC cut its sports rights budget by 15. Since then, it has lost out on several live sports deals or worked together with other free-to-air broadcasters such as ITV to guarantee the continuation of live rights. - gu.com
Tuesday 17 November 2015, PM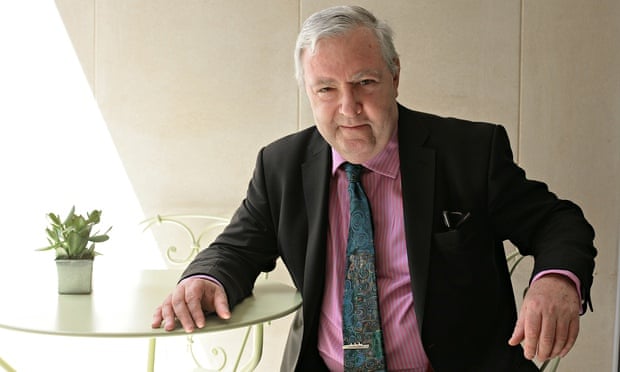 BBC 'lost its marbles' by deciding to move to Manchester, says John Sessions
BBC estimates put the lifetime cost of the move at just under 1bn. However, the corporation was criticised by the national audit office for paying out 24m in relocation costs, and senior executives' expenses increased following the move. Sessions, who is famous for regular appearances on shows such as Whose Line is it Anyway and QI as well as numerous film roles, was speaking at a launch event for BBC comedy drama We're Doomed The one-off production about the making of Dad's Army stars Sessions as Arthur Lowe, who famously played Captain Mainwaring in the long-running TV series. - www.theguardian.com
Monday 16 November 2015, PM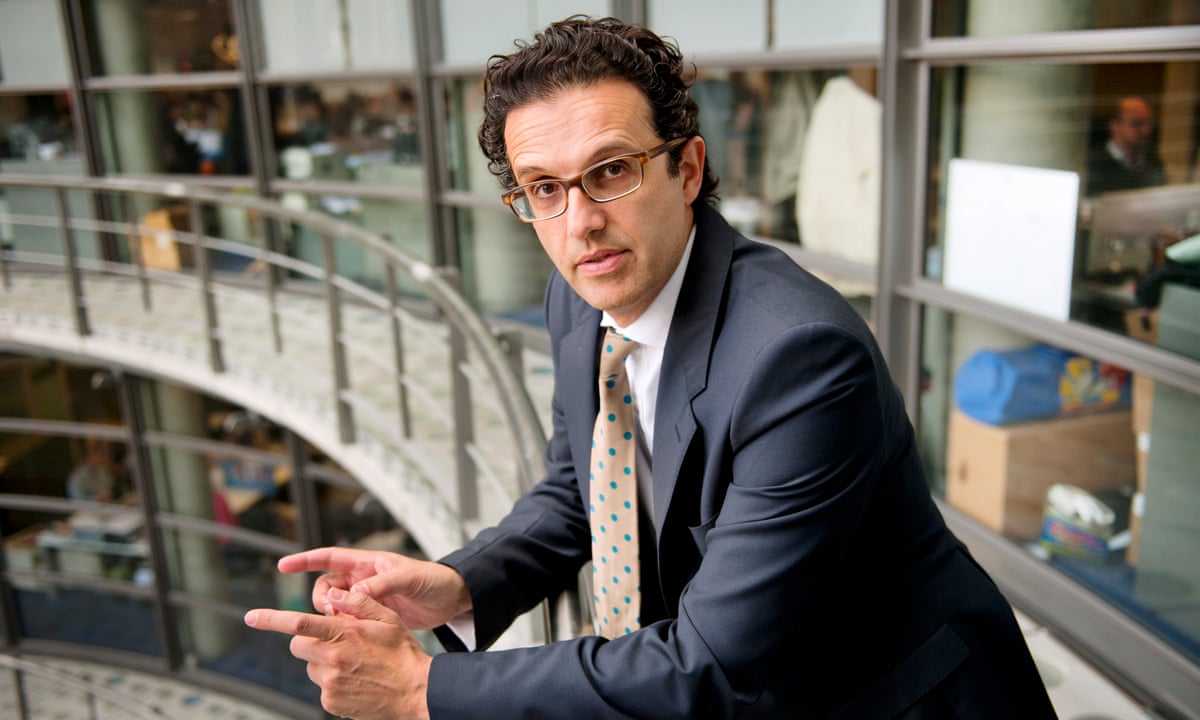 Channel 4 sale would jeopardise news output, says chief executive
The chief executive of Channel 4 has warned that if the broadcaster is sold off, it is likely to be snapped up by an asset-stripping owner who would drastically minimise news and current affairs output such as Dispatches, and put dramas such as Humans and Indian Summers on the chopping block. He said a Channel 4 senior team has had its first meeting with the Department of Culture, Media and Sport and Treasury officials over the review of the broadcaster's status as a state-owned, commercially-funded broadcaster. - www.theguardian.com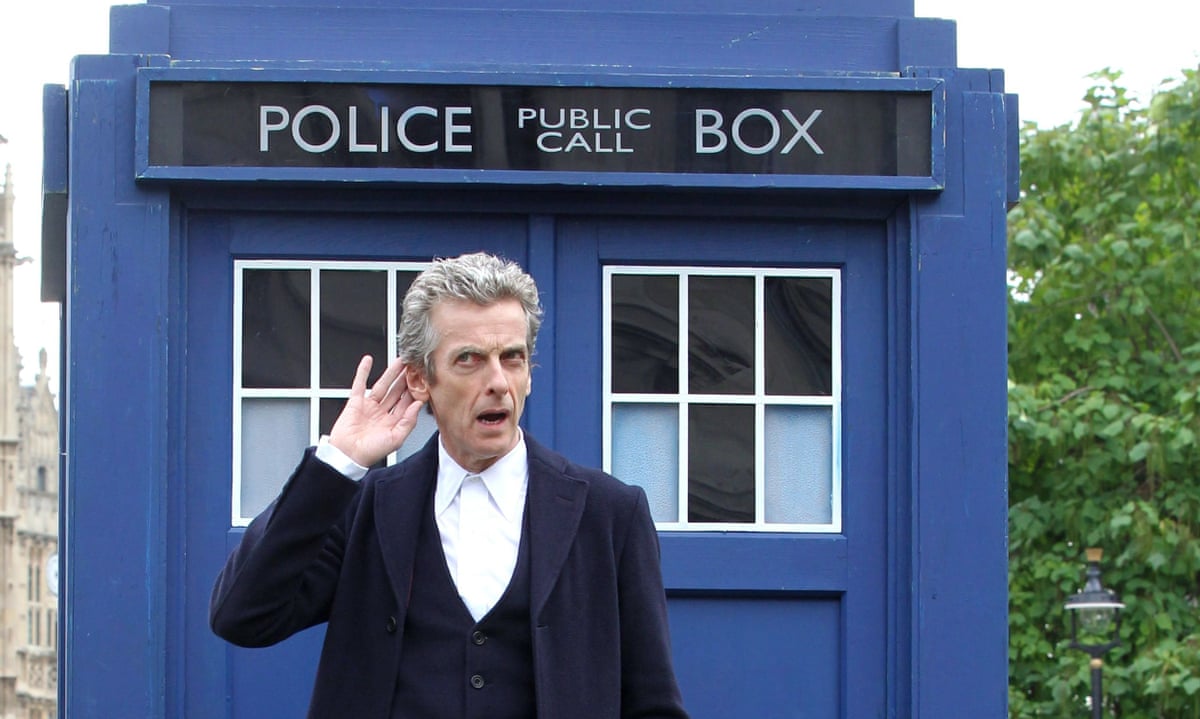 BBC Studios plan sparks concern from culture committee chair
Issues of particular concern include how BBC Studios will be governed, possible conflicts of interest between BBC commissioners and BBC Studios, and whether the new organisation could fall foul of state aid rules. Norman's committee has been taking evidence on the renewal of the BBC charter from a range of sources, include past and present BBC executives, commercial rivals, and organisations representing the independent production sector. - www.theguardian.com
NASA launches UHD service
ISS Life, documenting life on the space station from the perspective of the astronauts Earth View, the astronauts' unique perception of our planet Solar System, showing vibrant imagery of the earth's neighboring planets and the sun Deep Space, animated UHD still imagery captured from the Hubble telescope and other telescopic platforms NASA Classics, important highlights from NASA's history, such as the Apollo program Mars, an entire program dedicated to the intriguing red planet Liftoff, featuring rocket tests and spacecraft launches Development, detailing the training and RD efforts that take place before each NASA mission. NASA TV UHD uses an end-to-end solution based on Harmonic technology. - informitv.com
Monday 16 November 2015, AM
Why BBC Worldwide must open its books to licence fee payers
If the BBC has a commercial subsidiary to conduct this business on its behalf, then for reasons of strategic coherence and to protect the BBC's global reputation, it needs to be closely aligned with the BBC's principal public service UK core operations. So what are the other 30 global channels delivering It appears that the one UKTV deal accounts for the lion's share of all the profit declared by BBC Worldwide for the UK, which in turn is around 40 of all BBC Worldwide's global profits. - www.theguardian.com
Friday 13 November 2015, PM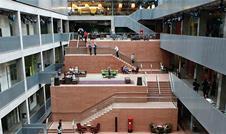 A new deal for the nations
In November 1998, John Birt believed that events in Scotland threatened the very existence of the BBC.The then director general later recalled that he had been fighting "a bitter battle to prevent the BBC being split apart by the fissiparous forces of devolution". His immediate worry was the idea of a so-called 'Scottish Six' – a separate 6pm news bulletin on BBC1 in Scotland, produced and anchored north of the border. This single Trojan horse could, Birt believed, eventually lead to the complete dismantling of the BBC.- www.broadcastnow.co.uk
UK viewers slam potential retrans plans
A survey by the UK's incumbent cable provider Virgin Media has shown marked resistance among viewers for US-style retransmission charges levied by UK commercial public service broadcasters. Two-thirds of people said that commercial PSBs should focus on getting more viewers so they can make more money from advertisements rather than introducing new charges. - www.rapidtvnews.com
Friday 13 November 2015, AM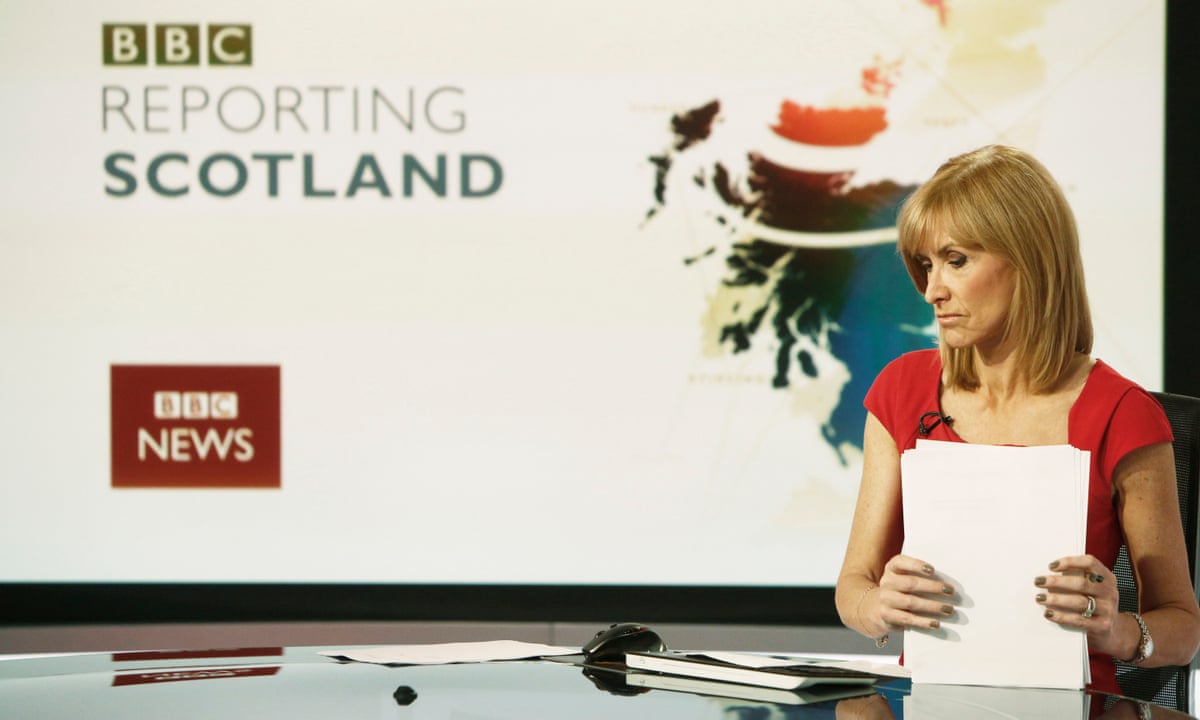 BBC Scotland bosses lobby for 'Scottish Six' news programme
The proposal, which is backed by BBC Scotland controller Ken MacQuarrie, who led the formal investigation into Jeremy Clarkson's assault of a Top Gear producer, would involve mixing increased and improved Scottish news with the BBC's UK news and global coverage in an hour-long programme. BBC officials have confirmed that several proposals for a Scottish Six type programme are being debated and are likely to be finalised in early 2016 after Gary Smith, BBC Scotland's new head of news and current affairs, takes up his post in January. - www.theguardian.com
Thursday 12 November 2015, PM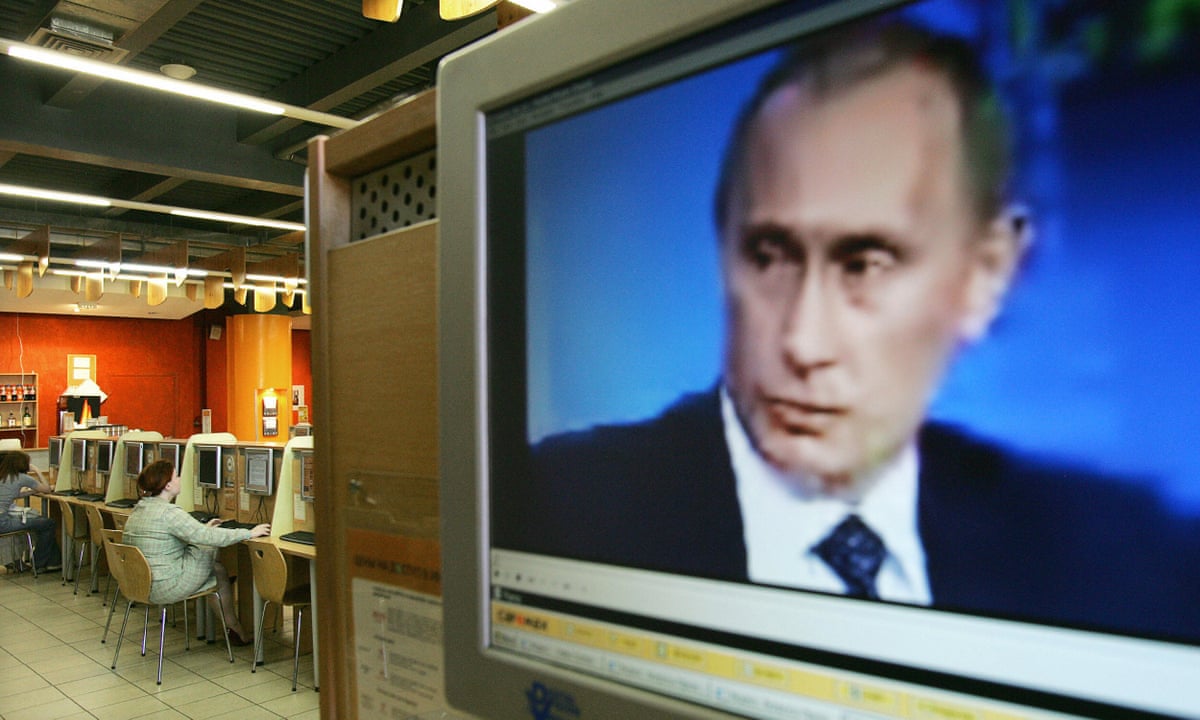 Why the BBC is worth saving
Is the BBC worth saving I am not and never have been a BBC executive. The newspaper proprietors lobbied the government and the early BBC was forbidden to broadcast news at any time during the day before 8pm. In the 1950s, traditionalists at Broadcasting House tried to put a stop to television on the grounds that it would destroy radio and lead to the terrible dumbing down of news. - www.theguardian.com
Ofcom to investigate Celador's DAB decision
Radio regulator Ofcom is to officially investigate Celador's decision to remove Fire Radio from DAB in Bournemouth. The licence for Fire was renewed in 2010 for 12 years, on the condition that a DAB service is provided on the Bournemouth multiplex throughout the relevant licence term. - radiotoday.co.uk
Wednesday 11 November 2015, AM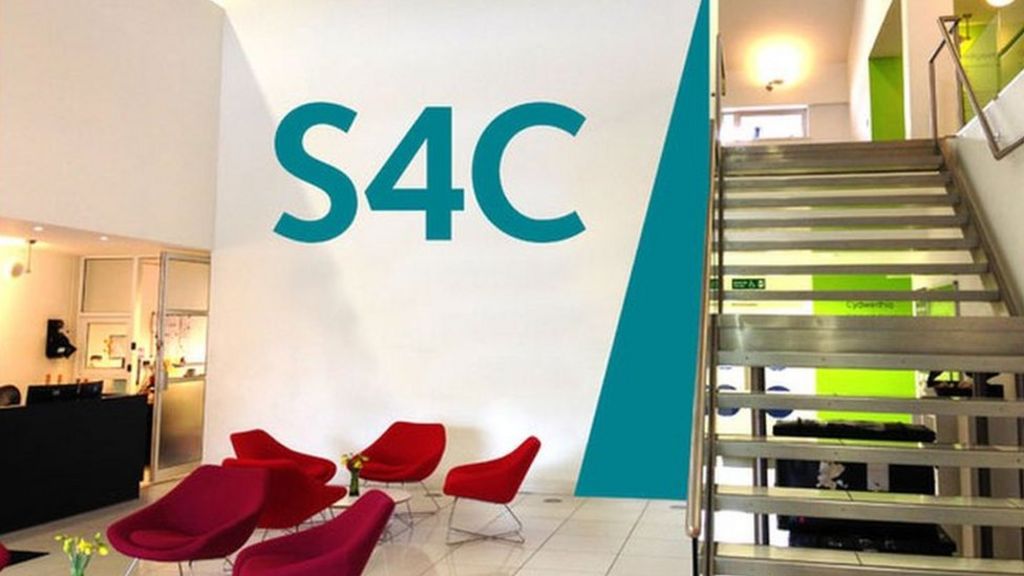 S4C 'cycle of decline' funding fear
The think tank has also called for the Welsh language TV channel's independence to be safeguarded and for BBC Wales' budget to rise by 30m. The IWA's Audit of Welsh Media has been published ahead of a sell-out summit in Cardiff on Wednesday. The audit found that spending on TV programming for Wales has been in decline since before the 2008 banking crisis, while BBC Wales' English language television service has seen a 27 reduction in hours of programmes since 2006/07. - www.bbc.co.uk
Tuesday 10 November 2015, AM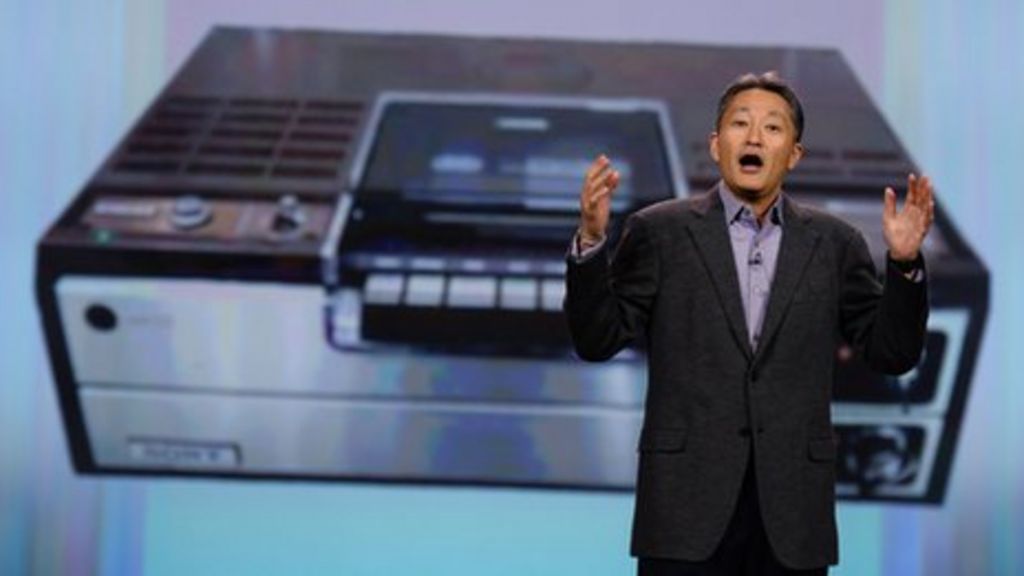 Sony says goodbye to Betamax tapes
The firm launched the format in 1975, a year before JVC's rival the VHS cassette - which eventually became the market leader after a long battle between the two brands and their fans. Although many felt Betamax was the superior format, most cite the longer recording length of VHS tapes - three hours versus one - and the cheaper manufacturing costs for VHS machines as the main factors as to why VHS eventually won out. - www.bbc.co.uk
Monday 09 November 2015, PM
Virgin Media losing television subscribers
Virgin Media has hovered around 3.7 million television customers for the last five years and has lost customers throughout 2015. Liberty Global reported 'record Q3 customer growth' for the combined Virgin Media operation, on the basis of a net gain of 40,000 'customer relationships' -driven mainly by 60,000 broadband additions. - informitv.com
Monday 09 November 2015, AM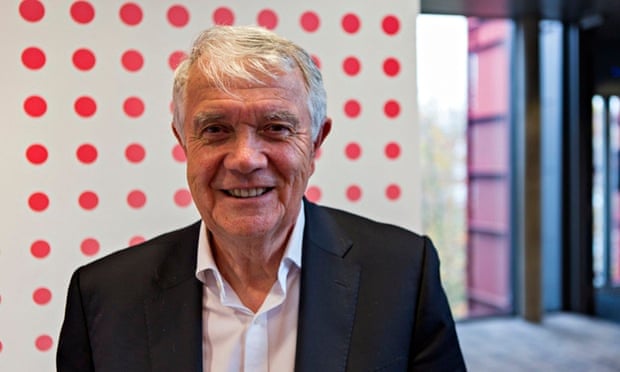 Lord Burns: 'They seem to believe you can keep Channel 4's remit while privatising it'
Most media analysts including Claire Enders credit Burns and the management team led by David Abraham with bringing the channel into the black, when the last management team had to ask for state money to survive. Career 1980 chief economic adviser, Treasury, head of government economic service 1991-98 permanent secretary, Treasury 1998 made Lord Burns 1999 chairs financial services and markets joint commission 2002 chairman, Abbey National 2003-05 leads government's BBC charter review 2004-05 chairs review of FA 2010 chairman, Channel 4. - www.theguardian.com
Friday 06 November 2015, PM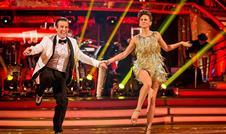 BBC TV braced for 30m cuts
The BBCs television division has been tasked with making cuts of up to £30m in 2017/18 as the corporation bids to close the £150m funding gap created by the iPlayer loophole.Broadcast can reveal that director general Tony Hall and Anne Bulford, managing director of finance and operations, have set a stretching savings target with proposals for where the axe will fall currently being discussed. The figure is yet to be finalised, but sources have suggested it could be in the region of £30m.. - www.broadcastnow.co.uk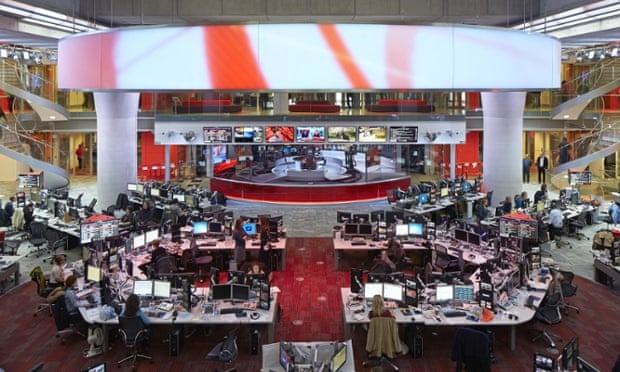 BBC shelves plans to shut news channel
The BBC is understood to have shelved plans to potentially shut its 24-hour news channel. The corporation has been exploring plans to make the BBC News TV channel online-only and replacing it with a mobile streaming service if further cuts need to be made. - www.theguardian.com
DAB Updates: November and December 2015
The station's DAB label will change week commencing 9th Nov. SMALL SCALE DAB TRIALSAll but the Glasgow Small Scale DAB multiplexes are now on-air. DAB listeners in Sussex look set to have to retune their radios next month as part of a programme to expand local DAB coverage. - www.a516digital.com
Let the spectrum games begin
The EBU firmly believes that future mobile data traffic growth can be addressed without compromising the future of DTT, which remains a popular medium, particularly as recent data shows that the majority of mobile content is consumed using fixed networks and WiFi. The report suggests that the use of C-band spectrum for mobile broadband can be achieved through the development of sharing techniques to allow mobile services to co-exist with other users of the band, such as satellite and fixed link services. - www.csimagazine.com
Investors circle around Channel 4 as privatisation draws interest
Ownership of free terrestrial channels has formed a key part of Discovery's expansion strategy in European markets and it recently acquired pan-European rights to the Olympics, which come with obligations to show the games on free-to-air TV. Discovery is also a joint owner of one of Channel 4's biggest programme suppliers, the production company All3Media, which makes hits including Gogglebox, so could further benefit from sway over the broadcaster's commissioning. David Abraham, Channel 4's chief executive and a former senior Discovery executive, has voiced industry fears over American takeovers of British television assets. - www.telegraph.co.uk
Sony Bravia YouView update: Everything you need to know
YouView already exists on a number of set-top boxes - from TalkTalk, BT and Humax for example - but its integration into Sony's televisions in the UK is a big deal, both for Sony and YouView, but more importantly for you, the owner of one of these sets. When you open the new YouView EPG on your Sony TV, it looks practically identical to that of a YouView set-top box. - www.pocket-lint.com
Friday 06 November 2015, AM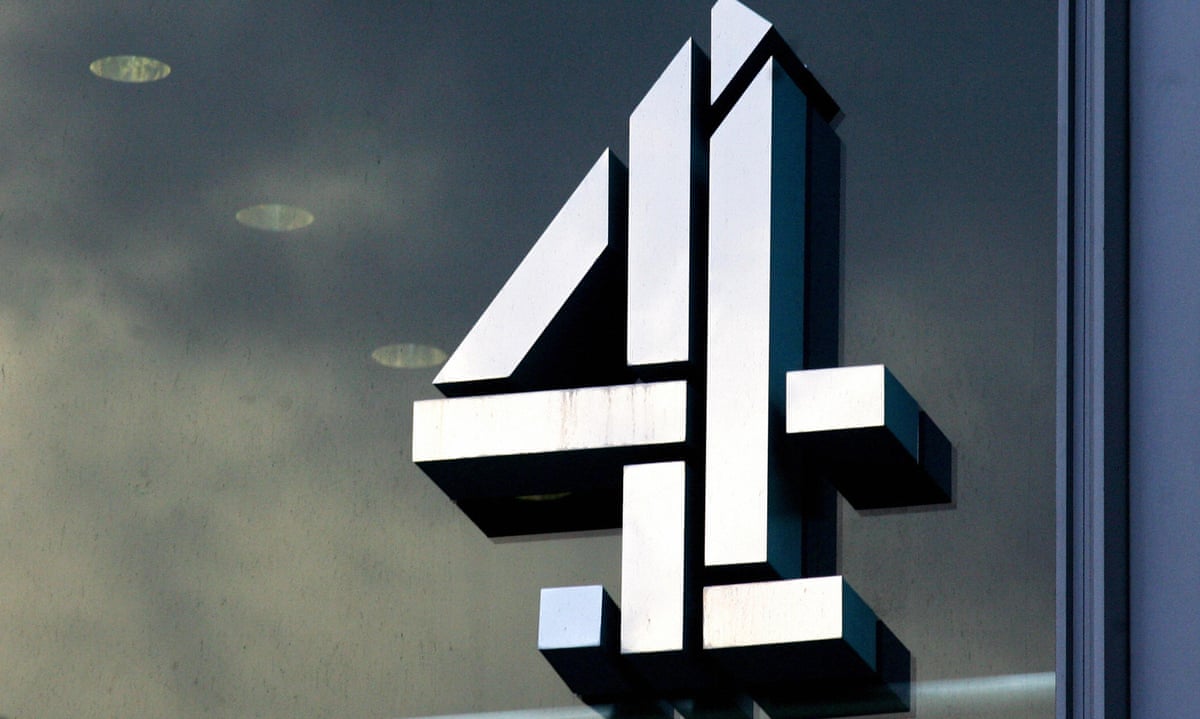 Private investment among options for Channel 4, David Cameron confirms
David Cameron has confirmed he is looking at ways to get private investment into Channel 4, after months of speculation that the government is looking at selling off all or part of the broadcaster. Burns, a former Treasury economist and chair of Santander UK, is believed to be preparing various proposals that would allow Channel 4 to maintain its remit to provide distinctive public service programming in the event of a sale. - www.theguardian.com
Vaizey working with Germany for DAB future
Speaking to an international audience of over 200 radio experts at the WorldDAB General Assembly in London, the two Ministers emphasised their commitment to digital radio and the importance of working together to accelerate the growth of DAB in Europe. Patrick outlined WorldDAB's priorities for the coming 12 months - with a particular focus on extending the international footprint of digital terrestrial radio and ensuring that DAB secures its position in cars and mobile handsets. - radiotoday.co.uk
Tuesday 03 November 2015, PM
Project Uno: how collaboration is reshaping the TV industry
To help assist the bridge between content provision and device conformance required by operations such as Freeview Play, Access, Pixsan and ST joined forces and develop Project Uno, a shared source code base for DVB and OTT hybrid TV platforms. Built to provide a 'close to turnkey' solution for DVB and HbbTV, that acts as a device reference platform, Project Uno works X86, meaning that Project Uno collaborators can work from their PC workstations, laptops or Next Units of Computing with a Freeview USB dongle, right up to sophisticated multi tuner test environments to test more complex use cases. - www.tvbeurope.com
Chromecast Can Now Stream Live Television With Added Sling TV Support
While Chromecast today supports dozen of apps, including Netflix, Hulu, Google Play Movies, HBO NOW, Pandora, Spotify, YouTube, and many more, Sling TV provides a way to watch live and on-demand television for the reduced price of 20 per month. To promote the launch, Sling TV is giving new customers who pre-pay for three months of Sling TV's service a free Chromecast device. - techcrunch.com
Brits reluctant to change TV provider
The average Brit is more likely to switch partners than bank, energy or TV provider, according to research by TNS for TV service Freeview. Freeview conducted the research to promote the recent launch of the Freeview Play connected TV service. - www.telecompaper.com
The countdown is on for DAB radio events
The conference entitled Radio's Digital Countdown marks the start of the countdown to major landmarks for digital radio in content, coverage and cars in the next year with the launch of the second national commercial digital radio multiplex, Sound Digital, in the next 6 months the completion of the planned expansion of national and local DAB coverage in the next 12 months and the expected completion of the provision of digital radio in over 90 of new cars, also within 12 months. The Minister for Culture and the Digital Economy will highlight the launch of Sound Digital in early 2016, the second national commercial digital radio multiplex, which he will describe as game-changing. - radiotoday.co.uk
Pure to launch accessible DAB car radio adapter
Pure is partnering with Sound Digital for a major on-air campaign to promote its new in-car digital radio adapter. An information campaign aimed at encouraging new listeners to retune their radios to receive the new stations will also be a key part of the promotional activities. - radiotoday.co.uk
Monday 02 November 2015, PM
Freeview vs YouView vs Freest vs Freeview Play
At present, we have Freeview and Freesat providing basic TV, and YouView, Freeview Play and Freetime providing regular TV with on-demand services. If you want HD channels you need an HD TV that has a Freeview HD or Freesat HD receiver, or a set-top box with a Freeview HD or Freesat HD receiver. - www.expertreviews.co.uk
BBC World Service goes DAB+ in Brussels
The BBC World Service is launching on DAB radio in Brussels this month, as the station launches a new series called World Questions. World Questions gives people across Europe the chance to question key players and discuss issues impacting Europe and the EU. The first debate will take place in Brussels on 17 November, to air on 21 November. - radiotoday.co.uk
Saturday 31 October 2015, AM
Rajar Q3 2015: How commercial radio has closed digital gap with BBC
Existing stations will invest into programming to retain their listeners, and new stations will invest in marketing, which will increase their awareness and listenership. Existing stations will invest into programming to retain their listeners New stations will invest in marketing, which will increase their awareness and listenership There will be more digital choice, which will lead to more listening hours There will be a natural increase in digital, pushed up by car listening as new cars have DAB fitted as standard. - www.mediaweek.co.uk
Friday 30 October 2015, PM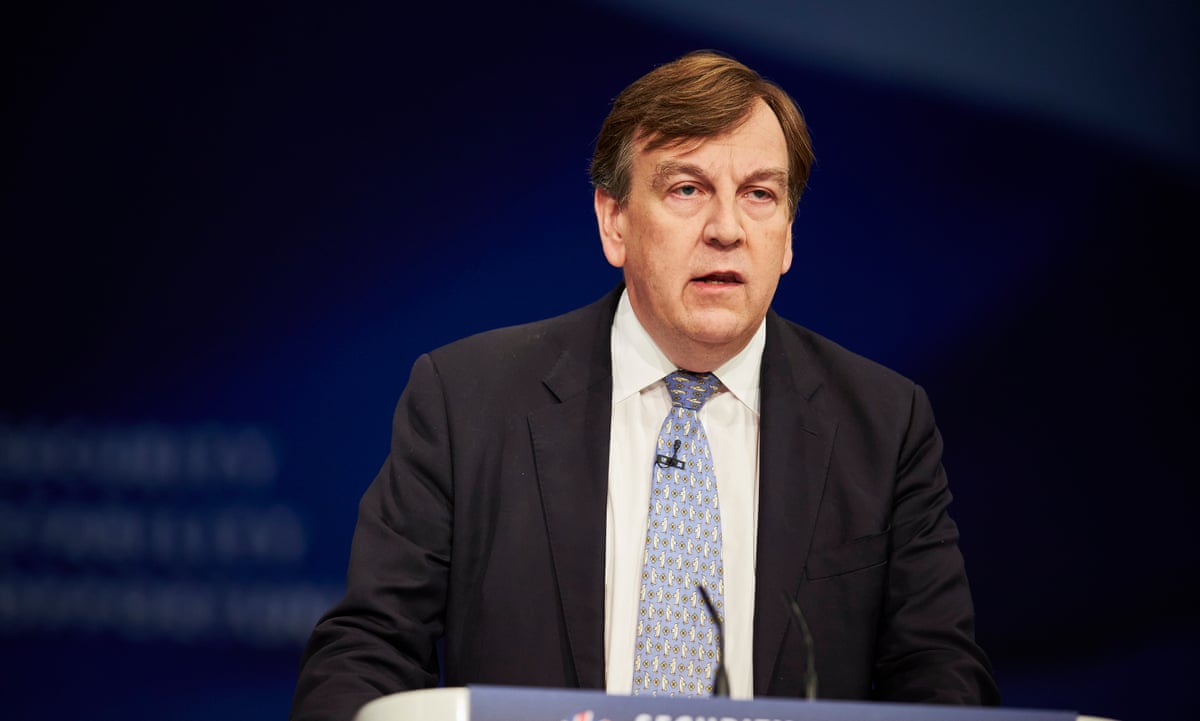 Memo to John Whittingdale: make peace between publishers and the BBC
Culture secretary John Whittingdale has declared himself in favour of curtailing the BBC's online news service in order to avoid it intruding on turf traditionally trodden by local and regional newspapers. Publishers need to acknowledge that in countries where there is no equivalent to the BBC newspapers are suffering, often a great deal worse than in the UK. So the BBC should not be cast as the villain of the piece. - www.theguardian.com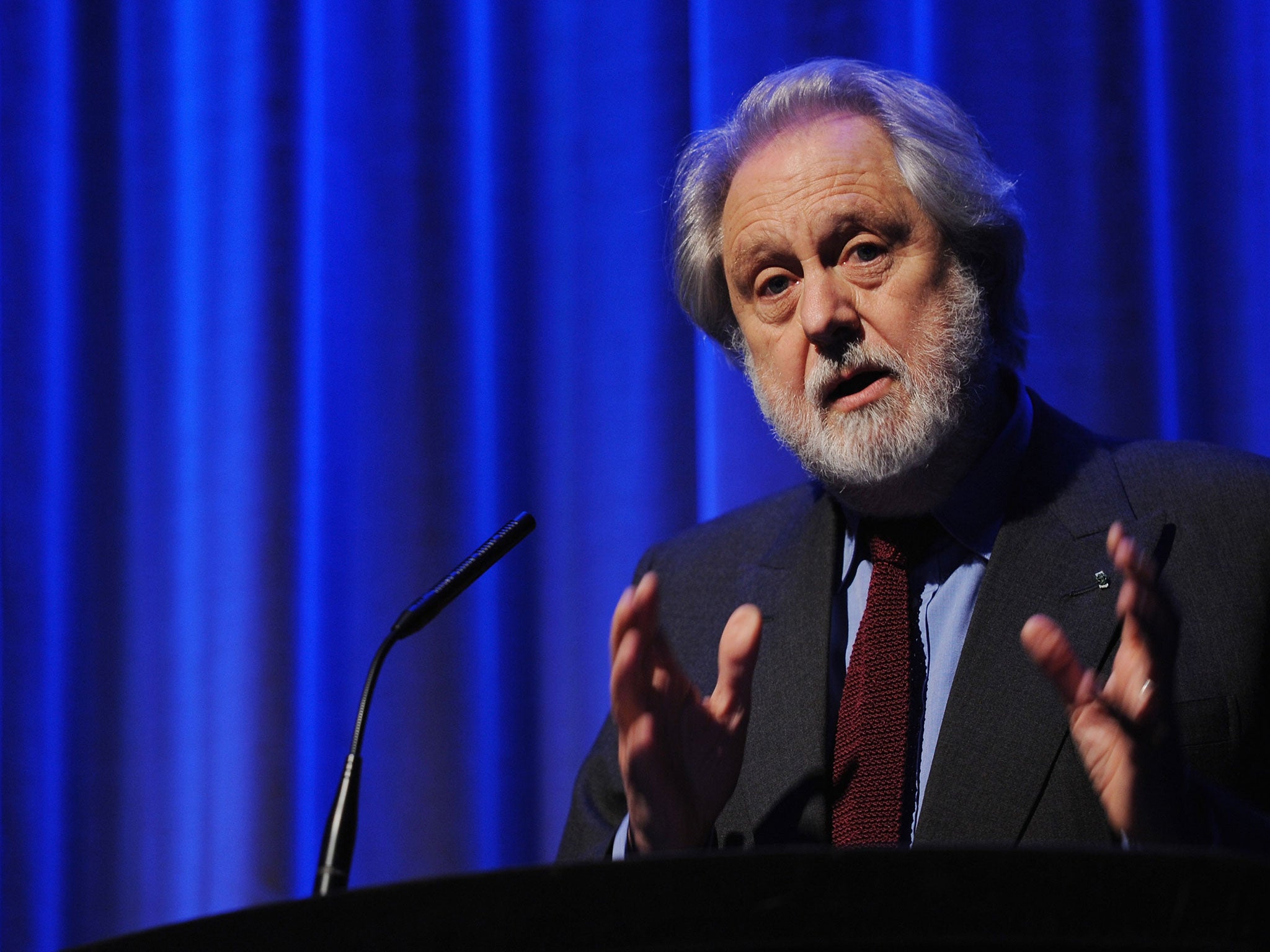 Lord Puttnam: Chariots of Fire producer to launch own inquiry into the future of public se…
The film producer Lord Puttnam, who opposes government proposals to reduce the size and scope of the BBC, is to chair his own alternative inquiry into the future of public service television. The Puttnam inquiry is likely to be seen as a rival body to an eight-person advisory committee - including Dawn Airey, former boss of Channel 5, and Dame Colette Bowe, former chairwoman of Ofcom - appointed by Mr Whittingdale to guide his conclusions on the renewal of the BBC's Royal Charter. - www.independent.co.uk

Ofcom announces details of 2016 spectrum auction
An auction is planned to take place in early 2016 for the spectrum, which has been made available by the Ministry of Defence as part of a wider Government initiative to free up public sector spectrum for civil uses. Ofcom proposes to auction the spectrum in lots of 10 MHz for the 2.3 GHz band and 5 MHz for the 3.4 GHz band. - media.ofcom.org.uk
Progress on DVB UHDTV specs
David Wood confirmed draft commercial requirements will go through the formal DVB approval process in the next few weeks. DVB UHD-1 Phase 1 set out the means a 2160p image at up to 60 FPS. DVB UHD-1 Phase 2 will add additional features including High Dynamic Range and High Frame Rate. - www.broadbandtvnews.com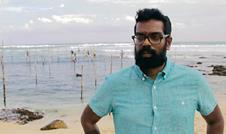 BBC Trust on the brink of BBC3 decision
BBC3's fate is set to be decided in under a fortnight, as the BBC Trust finalises 11 months of work assessing if the channel should move online.Broadcast understands that the governing body will announce its formal decision on BBC3's future during the week commencing 9 November, drawing a line under a process that it originally hoped to complete in around six months. - www.broadcastnow.co.uk
Friday 30 October 2015, AM
BBC says 'troubling' Terrorism Act did not allow it to argue against giving reporter's lap…
The South East Counter Terrorism Unit, which is led by Thames Valley Police and also covers Hampshire, Sussex, Surrey and Kent, used a Production Order under the Terrorism Act to obtain the laptop through a crown court in August after he interviewed a British-born Islamic State fighter. Press Gazette has asked the BBC, Thames Valley Police and SECTU which section of the Terrorism Act the laptop was applied for under. - www.pressgazette.co.uk
Freeview Play or YouView: what should you buy?
Retailers provide an easy route into the world of YouView via a standard or DVR-enabled YouView set-top-box or through one of nine YouView-enabled Sony Bravia TVs. After that things turn into a rabbit warren of YouView branded devices. If you subscribe to YouView through BT, it will exclude YouView usage from your data allowance, allowing you to watch catch up services to your heart's content without worrying about going over the limit. - www.alphr.com
Thursday 29 October 2015, PM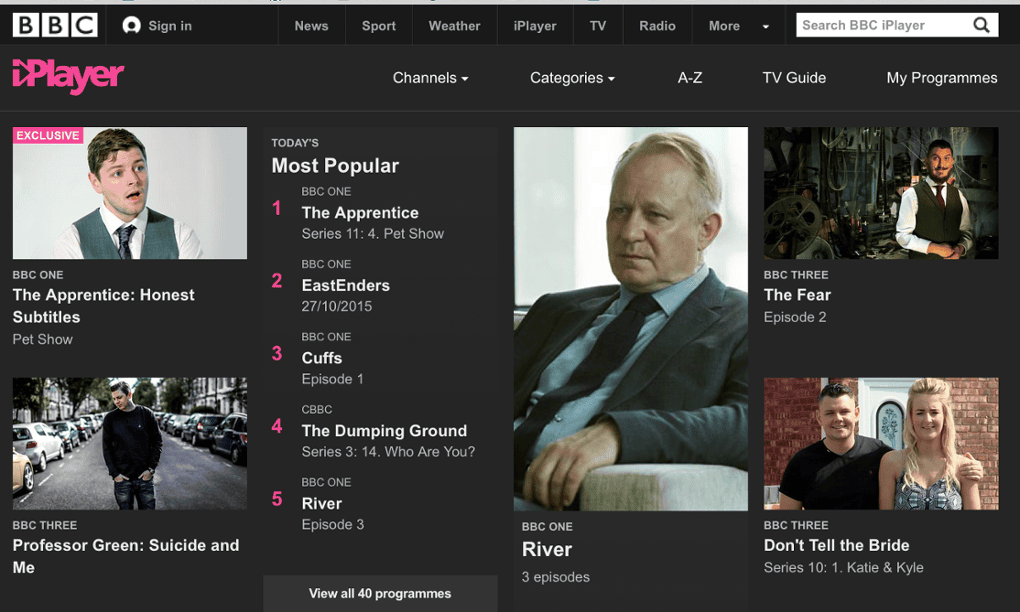 Closing BBC's 'iPlayer loophole' would harm other broadcasters, says Channel 4
The broadcaster says the current proposals are inappropriate as they would also ensnare the catch-up TV services of other public service broadcasters such as ITV, Channel 4 and Channel 5. Channel 4 said that if the legislation cannot be implemented to fairly cover all TV on-demand services than it must only focus on the BBC iPlayer. - www.theguardian.com
Thursday 29 October 2015, AM
DAB increases; analogue listening declines to 50% of total
Over 30 million people or 56 of adults listen on a digital platform every week, with digital listening hours growing year on year by 12.5 and to a new record platform share of nearly 42. Listening on all digital platforms grew year on year led by a 14 increase in DAB listening and a 9 increase in online listening. In its first Rajar period, digital-only station Smooth Extra recorded 930k listeners while Capital Xtra's digital listening surged by 55 to 600k listeners on digital. - media.info
RAJAR - Data Release Infographic Q3 2015 Our latest infographics available here
90.6 Year on Year 89 of the population tune in to radio every week 90.7 89.6 89.1 Q3 2010 Q3 2011 Q3 2012 89.0 Q3 2013 89.3 Q3 2014 Q3 2015 AVERAGE HOURS PER LISTENER On average a listener tunes into 21 hours and 36 minutes of Live Radio per week. DIGITAL SHARE OF ALL RADIO LISTENING The share of all radio listening via a digital platform now stands at 41.9, up from 37.8 for the corresponding period last year. - www.rajar.co.uk
Radio 4 Extra becomes biggest digital station
In its first RAJAR period, digital-only station Smooth Extra recorded 930k listeners while Capital Xtra's digital listening increased by 55 to 600k listeners on digital. Over 30 million people or 56 of adults listen on a digital platform every week, with digital listening hours growing year on year by 12.5 and to a new record platform share of nearly 42. Listening on all digital platforms grew year on year led by a 14 increase in DAB listening and a 9 increase in online listening. - radiotoday.co.uk
Wednesday 28 October 2015, PM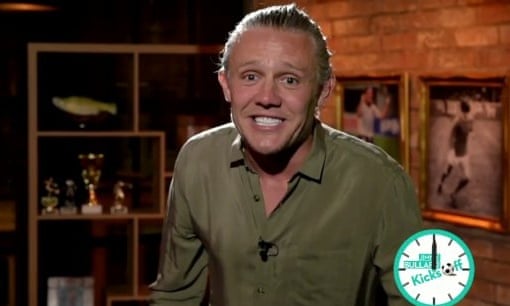 London Live cuts loss to £6m with breakeven target of 2017
The TV business, which has gone through a major restructuring and content strategy shift, is understood to have made an operating loss of about 6m in the year to the end of September. The channel, which Lebedev originally pledged to back with 15m over three years, is aiming to reduce losses to just 3m in the year to the end of September 2016. - www.theguardian.com
Tuesday 27 October 2015, AM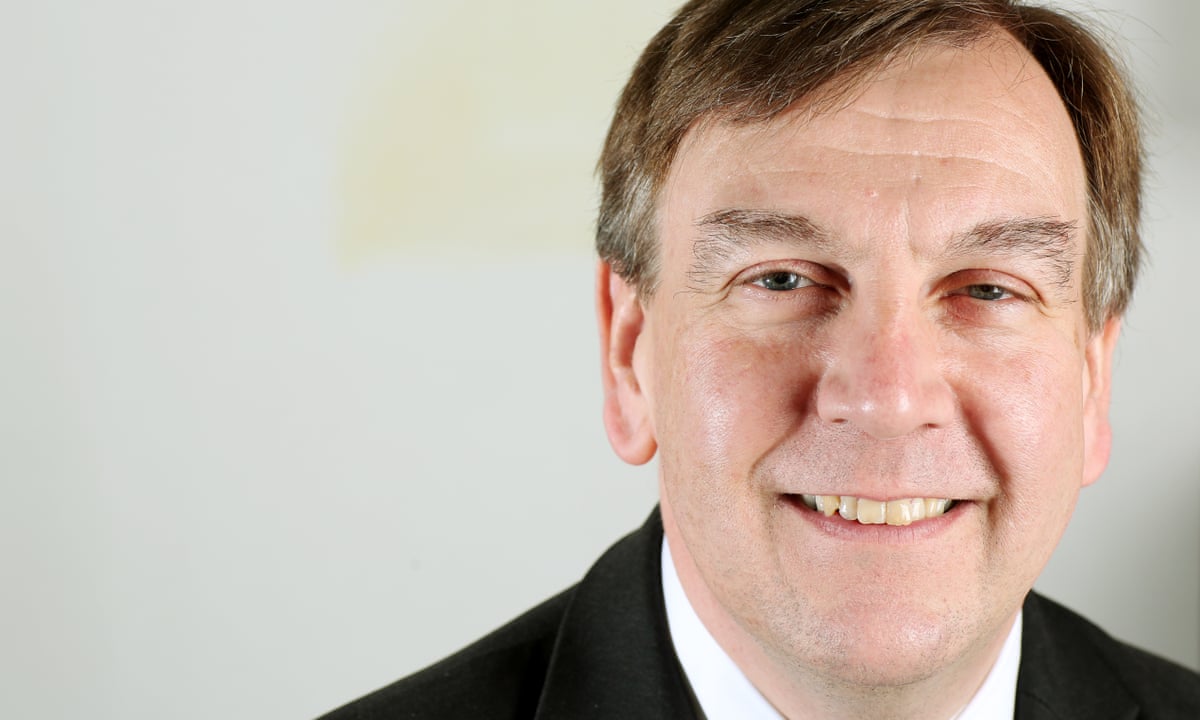 John Whittingdale: BBC funding still dependent on charter review
In return for taking on the cost of over-75s' licences, the BBC secured a number of measures to partly offset the funding gap, including linking the licence fee to inflation. Speaking on the panel during the recording of the show, which is to be broadcast on Tuesday morning, the BBC director of strategy, James Purnell, said he did not believe Whittingdale's statement indicated an intention to renegotiate the deal, but that if the review of the BBC did lead to a change in the funding the BBC received, the cost of providing free licences would have to be part of the debate. - www.theguardian.com
Monday 26 October 2015, PM
REUTERS INSTITUTE DIGITAL NEWS REPORT 2015
This is our second report this year on developments in digital news. Whereas the 2015 Reuters Institute Digital News Report, published in June, covered 12 countries, of which 10 had also been covered in 2014, this supplementary report turns the focus to six additional countries within Europe, none of which we have examined before. - reutersinstitute.politics.ox.ac.uk
A Future for Public Service Television:
- futureoftv.org.uk
Friday 23 October 2015, PM
Digital UK urges Europe to 'protect future of free TV' » Digital TV Europe
The Europe-wide reallocation of 700Mhz spectrum from broadcast to mobile broadband is due to be finalised at the World Radiocommunications Conference, with discussion also expected about the reallocation in the lower frequency bands of 470Mhz-694Mhz up. In September 2014, Pascal Lamy, the European Commission's chairman of the group on the future of the Ultra High Frequency spectrum, recommended in his Lamy report that the 700 MHz band should be dedicated to wireless broadband across Europe by 2020 - give or take two years. - www.digitaltveurope.net
Vice eyes UK linear channel
Vice is to double the size of its production presence in the UK ahead of the launch of a linear TV channel.The youth-skewing brand is to strike a local partnership to aid the launch of a channel and it is leaning towards a free-to-air approach. It has been hearing pitches from broadcasters and channel operators this week, with a decision set to be made shortly. - www.broadcastnow.co.uk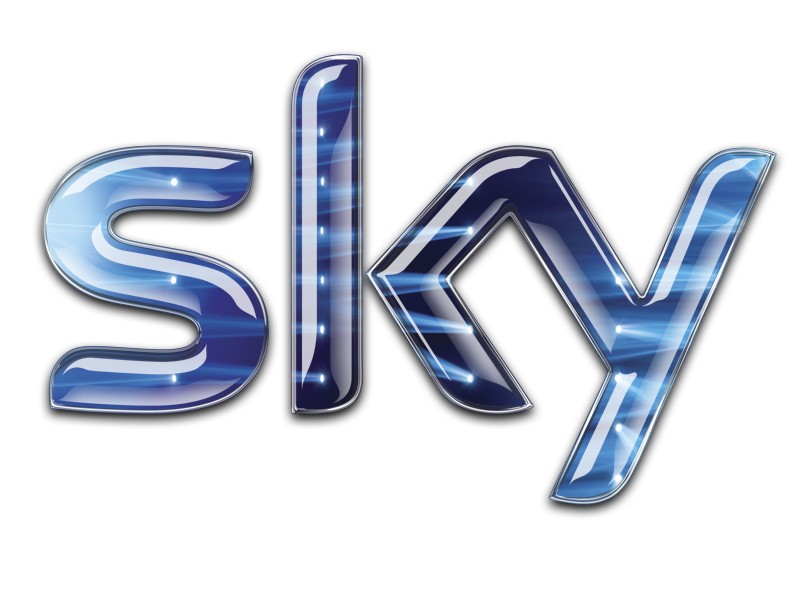 Sky trumpets 10% earnings hike to £375m
Sky said it was its strongest first quarter growth in four years, with revenue up by 6 to 2.8bn. The company added some 134,000 new customers, and 937,000 new paid-for subscription products, with 133,000 new broadband subscribers in the UK. In terms of content, Sky trumpeted the release of The Last Panthers to launch across the group, as well as multi-year agreements with Disney and SANZAR rugby. As we continue to place customers right at the heart of our business, we are focused on offering the very best content at the same time as anticipating customers' evolving needs, delivering the programmes that they love across multiple platforms and devices. - www.ibtimes.co.uk
Friday 23 October 2015, AM
DAB radio reception extended in West Wiltshire
Wiltshire is one of the leading counties in the UK for digital radio with 65 of all households having a DAB digital radio and 41 of radio listening to a digital platform, well ahead of the national figures of 51 and 40 respectively. The engineering work and launch of the new digital transmitter serving Trowbridge, which was delivered by Arqiva, is part of an industry and Government programme of work that aims to expand the coverage and listening to DAB digital radio across the UK. Government, BBC and commercial radio have agreed plans to build a further 182 local DAB transmitters to extend local DAB coverage to more than 90 of the population which will bring eight million listeners across the UK into coverage and will add over 6,700 km of roads. - radiotoday.co.uk
Sunday 18 October 2015, PM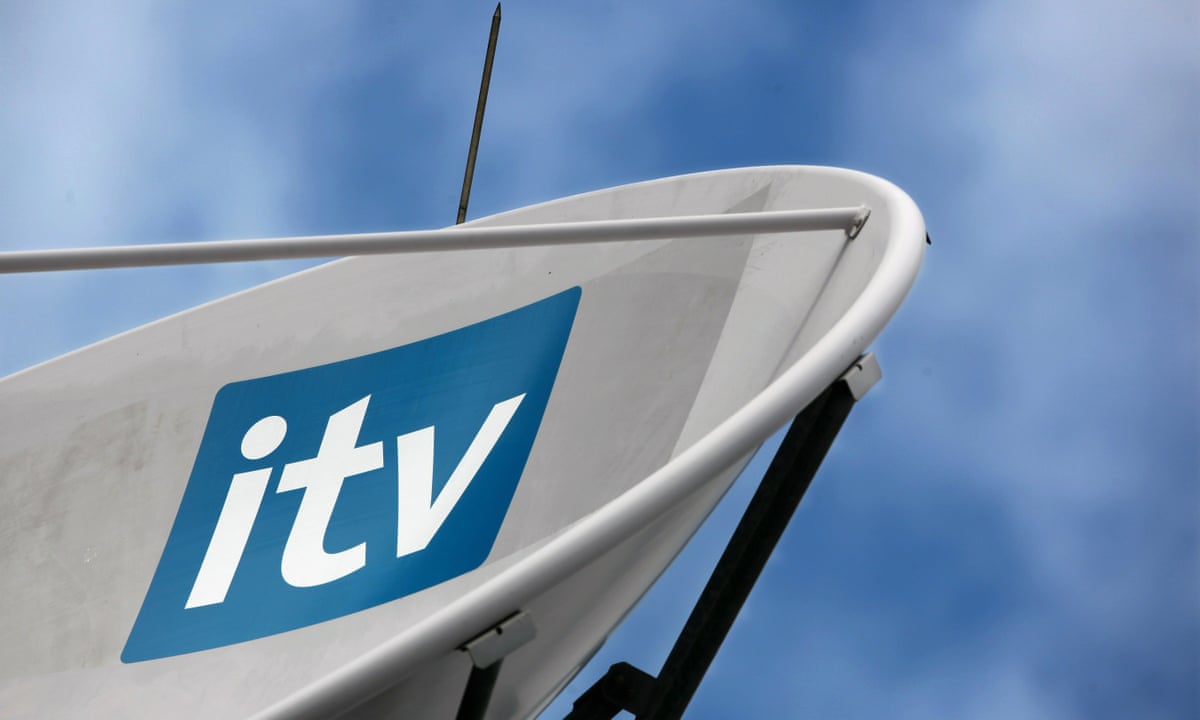 ITV to announce £100m takeover of UTV Media's television channels
ITV is expected to announce a 100m takeover of UTV Media's television channels in Northern Ireland as well as the Republic. UTV Media, which is the owner of the ITV franchise in Northern Ireland and loss-making channel UTV Ireland, has been in talks with ITV since August. - www.theguardian.com
Friday 16 October 2015, PM
BBC iPlayer Blocks UK VPN Servers Over Piracy Concerns
Over the past several days TF has received several reports from VPN users who can no longer access iPlayer from UK-based VPN servers. The company is doing its best to keep company and school VPNs open but advises regular users to connect their VPN service in advance if they want to access iPlayer. - torrentfreak.com
Humax FVP-4000T Freeview Play set-top box: Hands-on review
We've finally got our hands on the first Freeview Play set-top box to hit the market, the Humax FVP-4000T. Let's be honest, what you really want to know is how Freeview Play looks and works and how it compares to similar services like YouView and EE TV. We'll get to all of that in our full review, but first of all we'll give you this quick early look of Freeview Play and share our initial impressions. - recombu.com
Friday 16 October 2015, AM
DTG :: News :: DTG calls for the BBC to champion innovation and standards in communication…
The DTG, the UK collaboration centre for innovation in digital media technology, has called for the BBC to champion innovation and open standards in digital and wireless communication technology. The response by the DTG to the DCMS consultation into the BBC Charter Review is focused on the areas covered by the DTG's remit to encourage collaborative innovation in digital media technology for the benefit of consumers and the UK economy. - www.dtg.org.uk
Thursday 15 October 2015, PM
The Adoption Of 4K Streaming Will Be Stalled By Bandwidth, Not Hardware Devices
The reality is that true 4K streaming can't take place at even 12-15Mbps unless there is a 40 efficiency in encoding going from H.264 to HEVC and the content is 24/30 fps, not 60 fps. If the 40 efficiency improvements do indeed come true for HEVC, years from now we might see 4K streaming bitrates at the 10-12Mbps level, but it would not be for a very long time. - blog.streamingmedia.com
More transmitters turned on for BBC Radio
This is part of the current phase of national digital radio network expansion bringing a further two million people into coverage, increasing indoor coverage from 93 per cent to 97 per cent of homes by the end of 2015. The roll-out not only serves new areas but also improves coverage in areas already served. - radiotoday.co.uk
Thursday 15 October 2015, AM
Primetime TV shows could be lost under SNP plans for BBC
The SNP's planned new flagship BBC Scotland TV service could be left languishing beside a craft channel because of pressure on the digital network. The future of the BBC will be debated at the SNP party conference in Aberdeen on Saturday. - www.pressandjournal.co.uk
Wednesday 14 October 2015, PM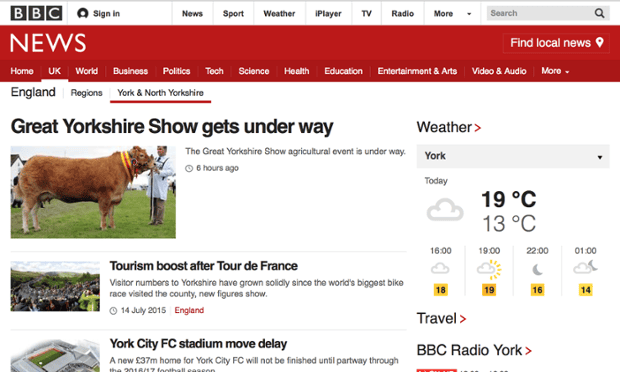 BBC local press plan is 'backdoor privatisation', says NUJ chief
Michelle Stanistreet launched a scathing attack on the lobbying efforts of the major regional newspaper groups to get the BBC to fund 100 local journalists' roles which they would then bid to provide. The House of Lords communications committee asked for Stanistreet's take on the view that the BBC's expansion into local media coverage had undermined the local and regional newspaper industry. - www.theguardian.com
Wednesday 14 October 2015, AM
Don't make the BBC bail out the busted flush that is local TV
Pressuring Ofcom into tinkering with local TV's public service requirements undermines one of the justifications by the then culture secretary, Jeremy Hunt, for the launching of such stations. The substantive point here is that commercial local TV broadcast through television sets was a non-starter. - www.theguardian.com
Tuesday 13 October 2015, PM
Former Daily Mirror editor Piers Morgan joins ITV breakfast TV show Good Morning Britain
Piers Morgan is to join the Good Morning Britain presenting team alongside co-host Susanna Reid. The average viewing figures for Good Morning Britain have been 600,000 in the year to date, according to ITV. - www.pressgazette.co.uk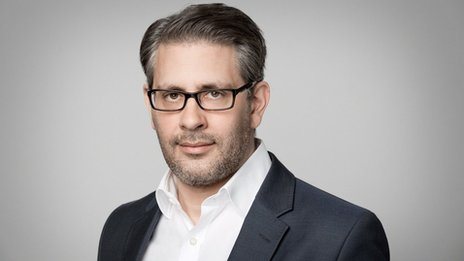 Danny Cohen stepping down as Director of TV
Prior to the role he has performed since 2013, Danny was Controller of BBC One and BBC Three. Danny Cohen's deputy, Mark Linsey, who runs entertainment commissioning, will take on his responsibilities until an appointment is made. - www.bbc.co.uk
Tuesday 13 October 2015, AM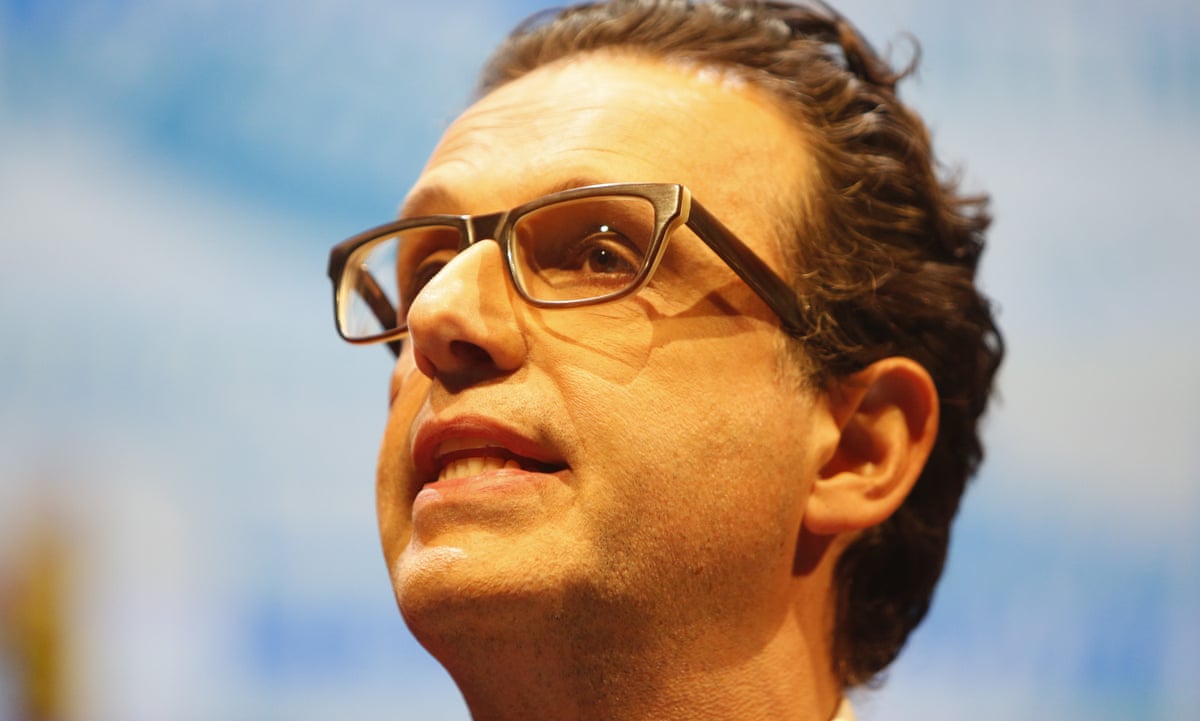 Privatised Channel 4 would need profits of £200m a year, says chief executive
Channel 4 chairman Lord Burns, who is coming to the end of his term in January, said that the government has not asked him to look at privatisation options for Channel 4. Burns said the channel had always competed for talent somewhere between the BBC and commercial broadcasters, and that 2014 had seen the company perform particularly well in terms of its creative output, while laying the groundwork for improvements in financial stability. - www.theguardian.com
Monday 12 October 2015, PM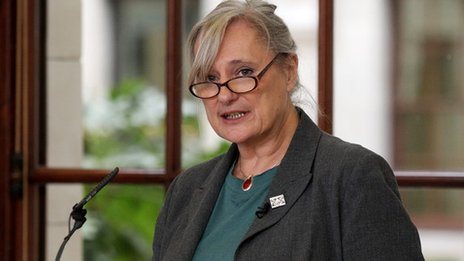 Submissions needed for BBC Trust Impartiality Review
The BBC Trust is asking for submissions to its impartiality review on the BBC's reporting of statistics in its news and current affairs programming. Dame Jil Matheson, who is chairing the independent panel leading the review, is inviting interested organisations and those with specific expertise, to submit written evidence about the BBC's reporting of statistics. - www.bbc.co.uk
BBC needs a big bold creative vision
Make programmes freely available on the internet for download, without restriction or limitation, as far as possible worldwide and in perpetuity, under a creative commons style licence, with appropriate attribution and credit. Rather than attempting to sell programmes internationally, achieve global influence by making programmes freely available, worldwide. - informitv.com
Does the Future of Television Belong to the Device or the App?
The MPAA is even going so far as to suggest that a proposal to revolutionize the TV device market would violate both the First and Fifth Amendments to the U.S. Constitution. At the moment, there are two big proposals on the table to replace the expensive, rarely used security protocols that were established in the mid-90s when Congress allowed companies like TiVo to offer competing devices to standard cable boxes. - www.hollywoodreporter.com
Logos released for UTV's new radio stations
We've got the new logos for talkSPORT 2, talkRADIO and Virgin Radio ahead of their launch next year. Virgin Radio's logo is familiar with small differences from other Virgin Radio stations around the world, and not too different from the logo used by Virgin 1215 before it was rebranded as Absolute Radio. - radiotoday.co.uk
Monday 12 October 2015, AM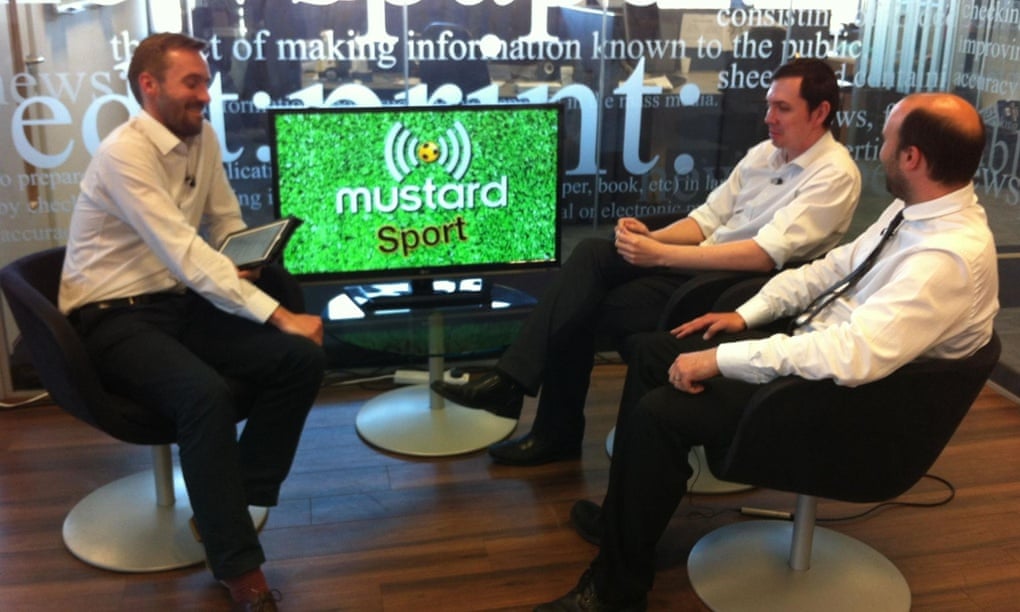 BBC and Ofcom asked to help Norwich TV station cut the Mustard
Jeff Henry, the chief executive of regional newspaper group Archant, which owns Mustard, was speaking after financial filings revealed the local TV venture ran up a 657,000 loss last year. Ofcom would challenge Henry's assertion on this point having already allowed the capital's local TV channel, London Live, and last week six others in cities including Cardiff, Bristol and Belfast to cut back on local programming, news and current affairs. - www.theguardian.com
Friday 09 October 2015, AM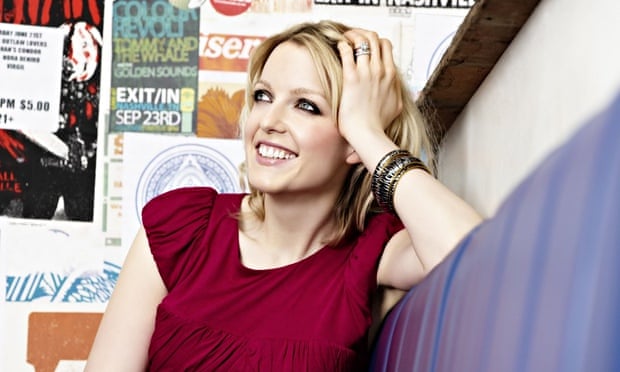 BBC rules out funding digital radio switchover | Media | The Guardian
The BBC has ruled itself out of funding digital radio switchover, saying the cost of the project could put at risk stations such as 6 Music.The BBC has been one of the driving forces behind digital radio takeup, with a lineup of services including 6 Music – saved from the axe five years ago – and Radio 4 Extra (previously BBC7), each of which have more than 2 million listeners. - www.theguardian.com
DTG :: News :: DTG publishes R-Book 6: practical guidelines for Freeview YouView aerial sy…
The DTG has published the 6th edition of its free R-Book for aerial system installers fitting Freeview and all other DTT-based platforms, with practical advice on interference mitigation and the latest industry guidelines.R-Book 6 has been produced by the DTG RF Working Group, led by the DTG's Principal RF Engineer, Alex Buchan, and broadcast transmission and reception consultant Peter Barnett of the CAI (Confederation of Aerial Industries), at the request of Ofcom, the UK communications regulator. - www.dtg.org.uk
Thursday 08 October 2015, AM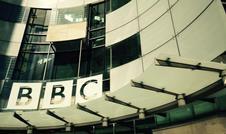 BBC seeks 11-year charter in green paper response | News | Broadcast
The BBC will call for an 11 year charter when it publishes its response to the government's charter review green paper later today.The corporation will address concerns over the politicisation of the charter review process by arguing the extension would separate the review process from the election cycle.Meanwhile it will repeat BBC Trust chairman Rona Fairhead's earlier call for licence fee payers to play a formal role in charter review in future and to be consulted in debates on the funding of the BBC. - www.broadcastnow.co.uk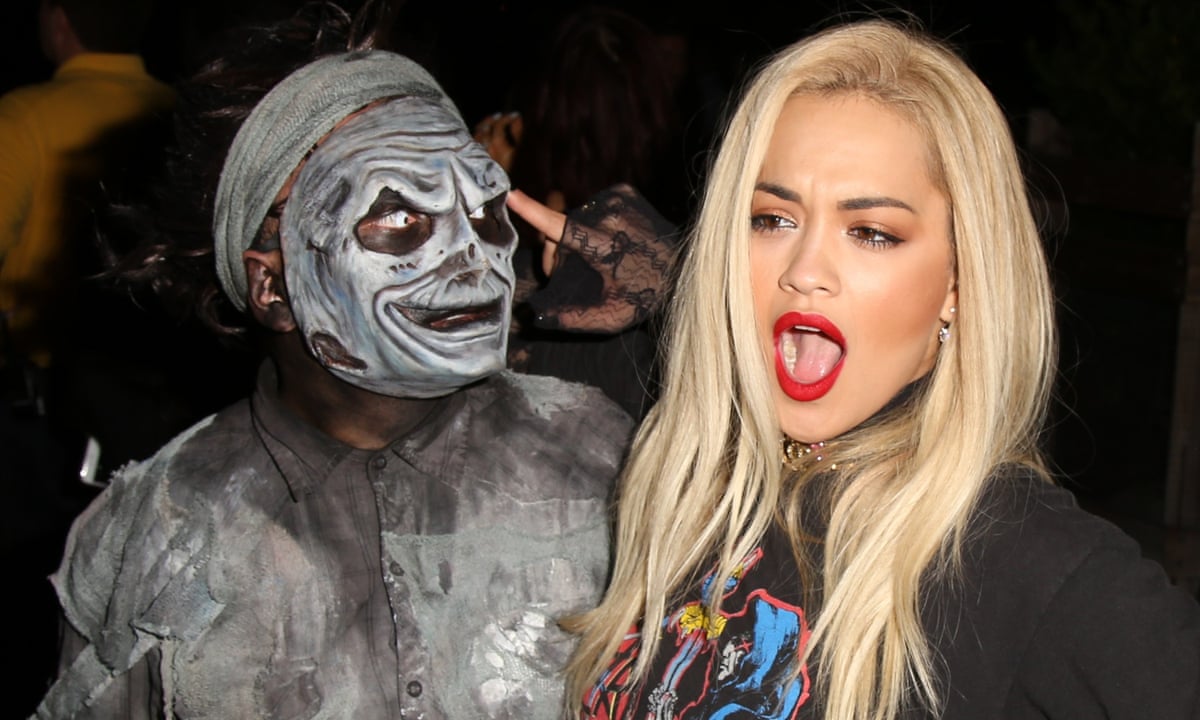 Rita Ora, Sam Smith and Coldplay back campaign to protect BBC music | Media | The Guardian…
Some of the biggest names in the UK music industry including Sir Paul McCartney, Coldplay, Sam Smith and Rita Ora are backing a campaign calling for the BBC's music services to be protected from cuts.Industry-backed group UK Music will next week officially launch a campaign in parliament under the slogan #LetItBeeb. - www.theguardian.com
Research.net Powered Online Survey
The Government's BBC Charter Review Public Consultation closed on 8 October, following a 12 week consultation period. Responses to the online survey can no longer be submitted. We are now analysing the responses and further updates will appear here: https://www.gov.uk/government/consultations/bbc-charter-review-public-consultation - www.research.net
Humax announces FVP-4000T Freeview Play set-box | What Hi-Fi?
The new set-top box from Humax is the first of its kind to deliver the Freeview Play TV service and comes with a choice of storage and styling options. The Humax FVP-4000T has built-in wi-fi for access to the catch-up services on Freeview Play, including BBC iPlayer, ITV Player, All 4 and Demand 5, with Netflix to be added in early 2016. There's also access to up to 12 free-to-air HD channels.
Tuesday 06 October 2015, AM
Channel 4's Rebrand Dismantles Its Iconic "4" Logo | Co.Design | business + design
When it was launched in 1982, the iconic animated Channel 4 logo, designed by branding agency Lambie–Nairn, was revolutionary. It was one of the first computer animated logos on British television and the first example of a network using its on-air identity to establish itself as a brand. Having survived various reinterpretations over a decade, the logo is considered an icon of British culture. - www.fastcodesign.com
Monday 05 October 2015, AM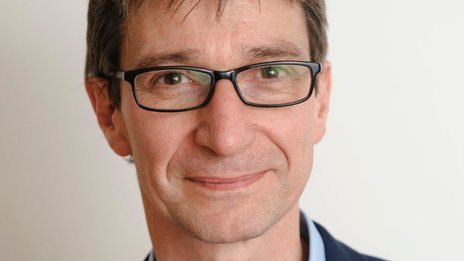 New digital process brings 10,000 programmes
So the UK broadcasters, including ourselves, ITV and C4, formed a digital production partnership called the Digital Production Partnership, of which I was founder and managing director. So the UK broadcasting industry, through the DPP, decided to create the equivalent of an HDCAM SR via a single common digital file format that everyone could use to submit finished programmes. - www.bbc.co.uk