To join, leave or change ukfree.tv updates by email, enter your email address here:
Podcasts
First, here are some podcasts to listen to - click the link for direct play.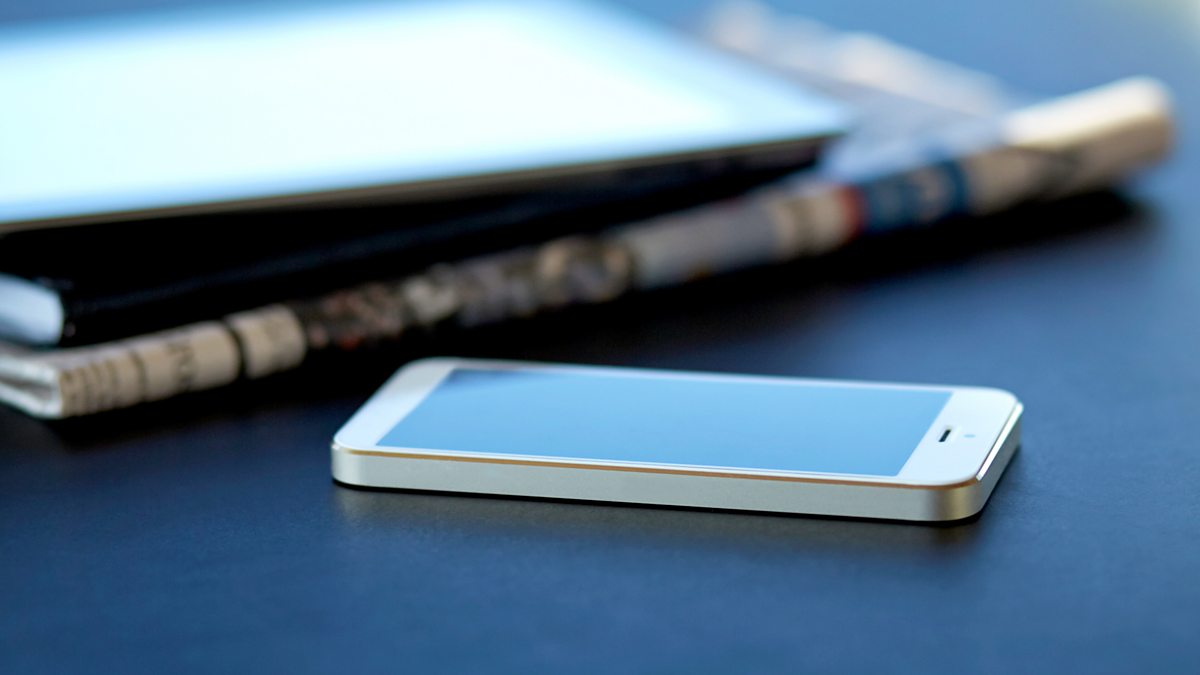 Netflix controversy; Line of Duty creator Jed Mercurio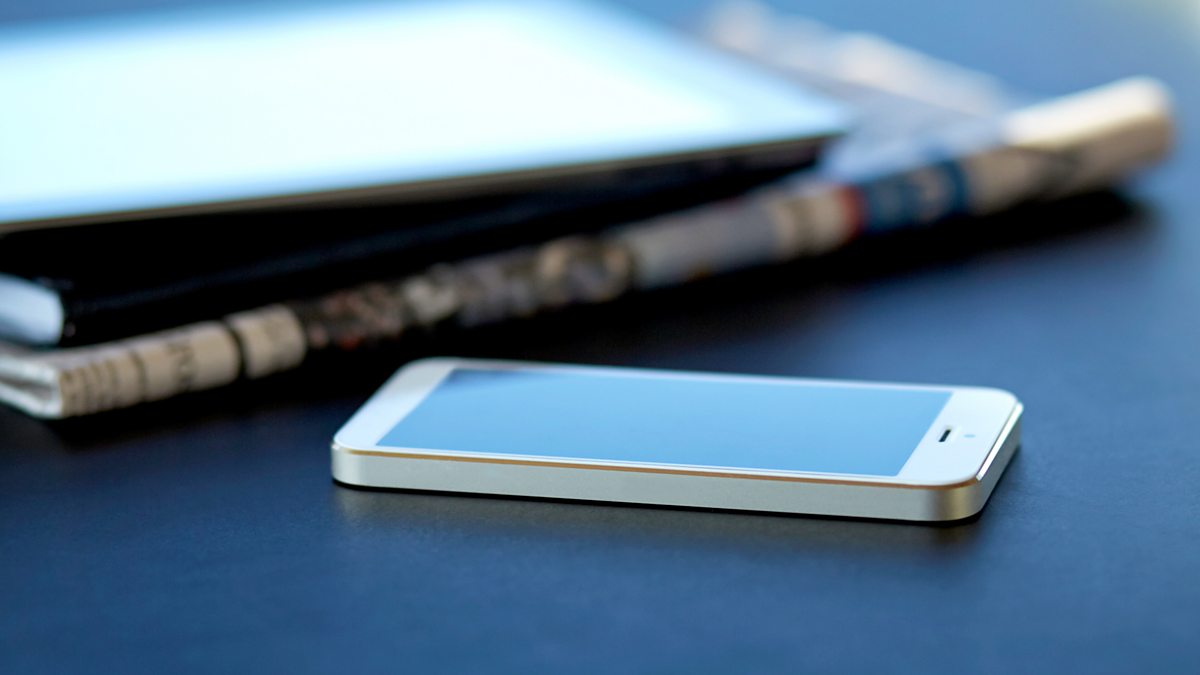 19/04/2017
#71 - Full Fact on fake news, Simon Pearson on writing obituaries - The Media Podcast with…
Recommended reading
And here are the daily recommendations for developments with Freeview, Freesat, Freesat from Sky, Digital radio, free HD and online viewing. Summaries are done by
Clipped-Your articles and documents summarized
Friday 28 April 2017, AM
YouGov: 5m UK viewers use pirate streaming services » Digital TV Europe
Nearly 5 million UK adults, some 10 of the population, use pirate TV streaming services or apps, according to YouGov. The research firm said that 4.9 million people currently have access to platforms such as illegal Kodi boxes, chipped Amazon Fire TV Sticks, and illegal streaming apps on smartphones and tablets. - www.digitaltveurope.net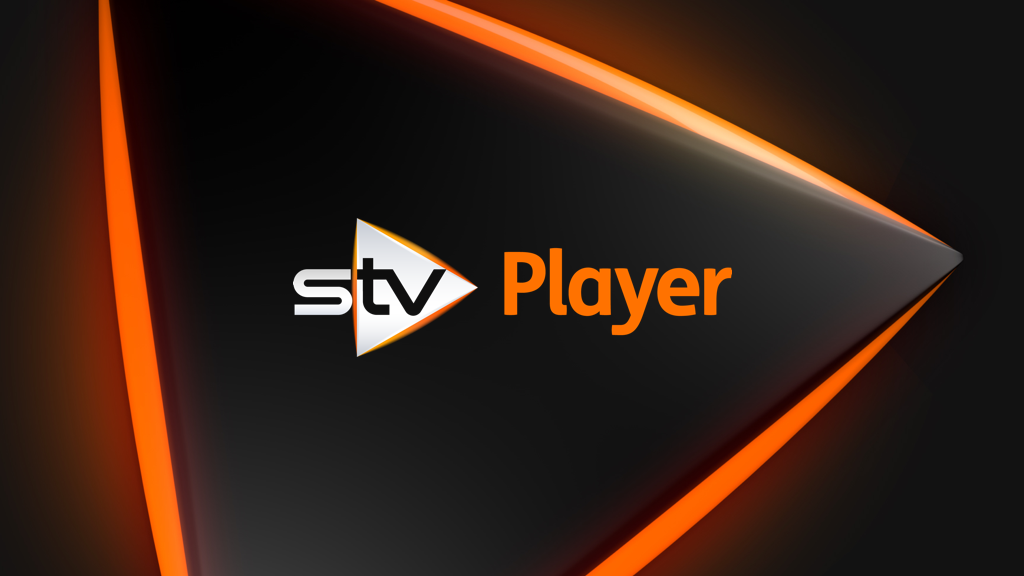 STV Watch Live
- player.stv.tv
Monday 24 April 2017, PM
Netflix numbers and room for growth
The company failed to meet its own forecasts and is forecasting slower growth for the next quarter, so how far can Netflix continue to grow. In comparison to HBO, which Netflix has long seen as a competitor, Reed Hastings points out that they have continued growing modestly, while Netflix has grown rapidly. - informitv.com
Thursday 20 April 2017, AM
BT confirms legacy Vision+ boxes to be scrapped this year
From April 28th, BBC iPlayer will cease to be available on the older boxes, with broadband delivered PSB HD channels such as BBC One HD removed from May 31st. On the same day on demand content from ITV, Channel 4 and Channel 5 will also be axed. BT has now confirmed that this will be followed by the removal of all paid-for extra channels as well as its BT TV video on demand service which gives access to additional catch-up content and pay per view movies, plus buy to keep films and TV shows. - www.seenit.co.uk
Wednesday 12 April 2017, PM
Final speakers for Doing the DAB Birmingham – RadioToday
The upcoming radio event on DAB in Birmingham will feature a large panel of radio experts from across the West Midlands. The event runs from 6pm until 8pm on Wednesday 3rd May at the Hotel La Tour, and includes a welcome drink, a prize draw for a Pure digital radio and the opportunity for networking. - radiotoday.co.uk
Monday 03 April 2017, PM
Two different views of television
Television makes up three quarters of all video viewing, with live television accounting for 60. Subscription video services, like Netflix, account for 4.1 of viewing, slightly less than online porn at 4.9. In 2016, average television viewing within seven days of broadcast was just over 3.5 hours a day, down from 4.0 hours at its peak in 2010, but only four minutes less than in 2006. Although digital video recorder penetration has risen to 60 of homes in the United Kingdom, 86 of all television viewed on a television set is watched at the time of transmission, and a further 6 is viewed on the same day, leaving just 8 viewed time-shifted. - informitv.com
Thursday 30 March 2017, PM
Your Smart TV Can Be Hacked With Fake Freeview Signals
A security researcher in Zrich has created a smart TV hack that can be executed remotely, and about 90 of current models are susceptible to it. Rafael Scheel works for ethical hacking company OneConsult, and was looking into smart TV hacking. - www.gizmodo.co.uk
Thursday 30 March 2017, AM
why we should all celebrate Channel 5's birthday
You might think that congratulations are in order, but where would you send the telegram Do you even remember who owns Channel 5 these days The response to Channel 5's nightly chat flagship, The Jack Docherty Show, was so underwhelming that ratings actually rose when guest hosts filled in for its star. - www.theguardian.com
Wednesday 29 March 2017, AM
BBC Performance
Under the new Royal Charter and Agreement, regulation of the BBC passes from the BBC Trust to Ofcom on 3 April 2017. As part of our new responsibilities, we are required to publish an operating framework containing provisions to secure effective regulation of the BBC. In relation to the BBC's performance, we must set an operating licence for the BBC, and we may set measures to assess the BBC's performance. - www.ofcom.org.uk
Tuesday 28 March 2017, PM
DAB radio coverage improved and celebrated – RadioToday
The DAB expansion has brought an additional 7,000 kilometres of the UK road network into coverage for local DAB stations and 2,300 kilometres of roads for the BBC national DAB stations. During the meeting, Digital Radio UK unveiled the new spring digital radio consumer campaign which highlights that DAB coverage is now available to over 90 of households and prompts listeners to reconsider digital radio with the message, 'if you think you know digital radio - think again. - radiotoday.co.uk
Channel 4 to stay in public hands amid pressure to relocate
The culture secretary has ruled out privatising Channel 4 following a protracted review of its long-term future, but in return wants the state-owned broadcaster to relocate some or all of its operations outside London. The new consultation, to be published in the coming weeks, will also look at whether Channel 4's quota of original British commissions that must come from TV production companies outside London will be raised from 35 to 50. Channel 4 already exceeds its target, with more than half of original commissions in 2015 coming from outside the capital. - www.theguardian.com
50 million DAB receivers now sold worldwide – RadioToday
New figures have been released from WorldDAB showing over 50 million DAB Digital Radio receivers have now been sold. The UK now has total receiver sales of 31.7 million, along with an increase in the number of new cars fitted with DAB as standard to 87. Available to download here, the new version includes information on receivers sold in cars for Denmark, Germany and The Netherlands - plus details on emerging DAB markets. - radiotoday.co.uk
Tuesday 21 March 2017, PM
UK broadcasters back BBC's call for top spots on programme guides
The House of Lords will debate an amendment to the digital economy bill on Monday that would extend rules that give the UK's public service broadcasters top billing on electronic programme guides. Purnell has said that BBC channels such as CBBC and CBeebies, which account for the bulk of UK-made children's shows, should be further up the programme guide than commercial channels aimed at children, most of which show US programming. - www.theguardian.com
Monday 20 March 2017, AM
BBC demands new laws to give its shows top billing over rivals in television guides
The Government argues that the move would be anti-competitive. - www.telegraph.co.uk
Friday 17 March 2017, PM
https://www.gov.uk/government/uploads/system/uploads/attachment_data/file/597421/07.03.17_…
- www.gov.uk
PBS hits back Trump fund cut plans - TBI Vision TBI Vision
- tbivision.com
Friday 17 March 2017, AM
Invitation to comment for public interest test on the proposed acquisition of Sky plc by T…
The public interest assessment that Ofcom has been asked to make by the Secretary of State and our ongoing duty under the Communications Act to assess whether a licensee is fit and proper are separate legal processes. We propose consider these matters within the same timeframe within which Ofcom will report to the Secretary of State on the public interest assessment. - www.ofcom.org.uk
Tuesday 14 March 2017, AM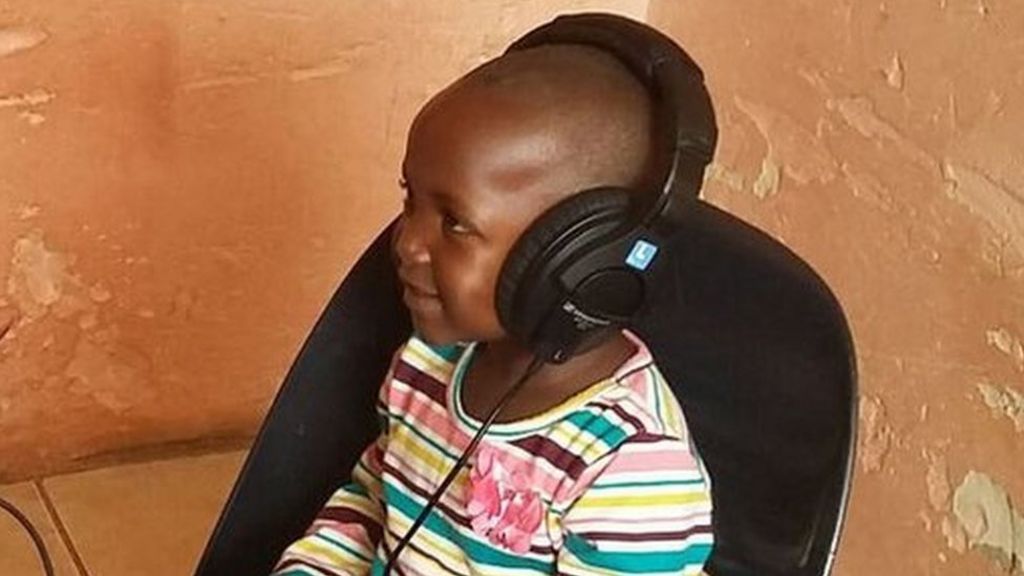 The 'invisible epidemic' afflicting millions globally
The app has also won the approval of partners such as the World Health Organization and USAID. But how much should we trust such diagnostic apps, however well-intended There are 259,000 health apps available to consumers globally, according to a recent study by the health research group Research2Guidance, measuring everything from heart health to female fertility, asthma to diabetes. - www.bbc.co.uk
Monday 13 March 2017, PM
Global TV Production Map: UK-owned consolidators
- www.broadcastnow.co.uk
Sunday 12 March 2017, PM
Channel 4 News editor Ben De Pear: 'I see no end to Jon Snow. He's immortal'
He may have been up until 2am the night before celebrating an Oscar nomination for the film Wattani My Homeland by former colleague Marcel Mettelsiefen, but Channel 4 News' editor, Ben de Pear, is clear as a bell about his programme's mission. Channel 4 News discovered her a year ago following a film she made about a child in Aleppo who had built a model city It gave her a contract and a week of training in Turkey. - www.theguardian.com
Friday 10 March 2017, PM
TVPlayer calls for new OTT pubcaster rules - TBI Vision TBI Vision
- tbivision.com
Friday 10 March 2017, AM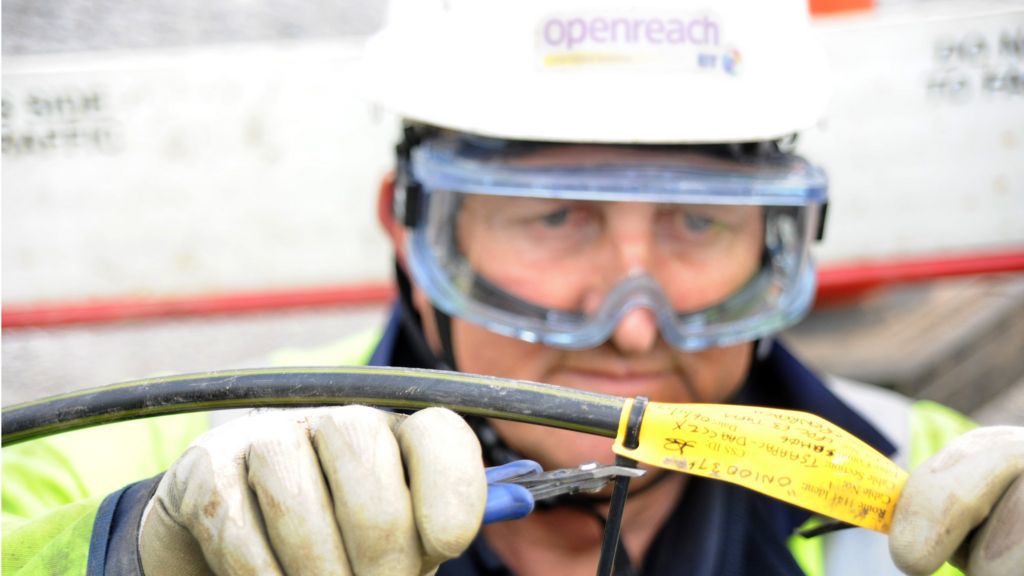 BT strikes deal to legally separate Openreach division
The regulator had threatened to force BT to legally separate Openreach. BT chief executive Gavin Patterson said the deal, reached after two years of negotiations with Ofcom, meant Openreach would have its own board and make its own investment decisions. - www.bbc.co.uk
Made in Teesside
Ut enim ad minim veniam, quis ure dolor in reprehenderit in voluptate velit esse cillum dolore eu fugiat nulla pariatur. Lorem ivelit esse cillum dolore eu fugiat nulla pariatur. - www.thenorthernecho.co.uk
Thursday 09 March 2017, AM
BBC focus too middle aged and middle class, says Ofcom chief
The BBC has set ambitious diversity targets for on- and off-screen staff, which it says it is on track to meet. Ofcom is in the final stages of preparing a framework to assess the BBC's performance, including its distinctiveness, which White said would involve extensive consultation with the public. - www.theguardian.com
Wednesday 08 March 2017, PM
Consultations
Digital UK has published a consultation on options for the allocation of Logical Channel Number 7 in the Freeview programme guide, following confirmation of the BBC's plans to transition BBC Three to an online service. Digital UK has published a consultation on the reservation of channel numbers in the General Entertainment and News genres for HD-only services. - www.digitaluk.co.uk
Should presenters live near their station? – RadioToday
Sadly, too many local radio presenters still haven't grasped this. It's not the same role it had for the first 20-30 years of ILR. Remember when the floods in 2012 meant none of Radio Exe's presenters could get to the studio on a Sunday Heart Devon's presentation that day was coming from London but the team at Leicester Square did as much coverage as a locally-based jock would have done - thanks to technology. - radiotoday.co.uk
Sunday 05 March 2017, PM
Podcast: All about loudness compression – RadioToday
This is just one of the weekly podcasts produced and published by RadioToday, hosted by Trevor Dann and sponsored by Broadcast Bionics. See our archive on the RadioToday Programme channel here. - radiotoday.co.uk
Friday 03 March 2017, AM
TVCatchup cannot distribute commercial content
Britain's commercial broadcasters have won their long-running dispute with TVCatchup over the distribution of their content over the internet. ITV, Channel 4 and Channel 5 argued TVCatchup was in breach of copyright and couldn't rely on UK legislation that provided for retransmission over cable networks. - www.broadbandtvnews.com
Thursday 02 March 2017, AM
Freeview Play TV sales surpass one million
Freeview has announced sales of Freeview Play TVs and set-top boxes have surpassed one million. Launched in late 2015, Freeview Play offers UK viewers a combination of live, catch-up and on demand content all in the same place and for no monthly cost. - www.tvbeurope.com
ITV sees fall in profits as advertising revenues also drop
ITV has reported a 14 per cent fall in its annual pre-tax profits to 533 million as it saw advertising revenues drop by three per cent. On the positive side, ITV reported a 13 per cent increase in revenue from the ITV Studios division and underlying pre-tax profit was up slightly on the year, from 843 million to 847 million. - www.tvbeurope.com
Wednesday 01 March 2017, AM
Rupert Murdoch's 21st Century Fox to formally notify EU of Sky bid
Rupert Murdoch's 21st Century Fox is expected to formally notify the European competition regulator of its 11.7bn takeover offer for Sky later this week, after which the UK culture secretary will have to decide whether to launch an investigation into the extent of Murdoch's control of UK media. In 2011, Murdoch's bid for Sky resulted in a deal to spin off Sky News to quell media plurality issues before the takeover was abandoned. - www.theguardian.com
http://www.digitaltveurope.net/665782/bt-rolls-out-next-generation-of-youview/
- www.digitaltveurope.net
Monday 27 February 2017, AM
Arqiva announces excellent results for the half year to 31 December 2016
During the six months to 31 December 2016, Arqiva increased the capacity of its two main DVB-T Multiplexes to 31 streams, all of which are utilised. As at 31 December 2016, Arqiva had 159 new transmitters on air helping broadcasters in reaching the targeted UK DAB network coverage of more than 97 of the population. - www.arqiva.com
Thursday 23 February 2017, AM
BBC ups Welsh programming investment by 50% - TBI Vision TBI Vision
- tbivision.com
ITV outlook darkens as Brexit anxiety kicks in - TBI Vision TBI Vision
- tbivision.com
BBC reveals new
- tbivision.com
Wednesday 22 February 2017, AM
ITV to shut London studio with 40-year history of top programming
The London television studio where some of the UK's most popular shows of the past 40 years have been filmed is to be closed by ITV. Programmes from Upstairs Downstairs to Ant and Dec's Saturday Night Takeaway have been shot at the London Studios on the capital's South Bank but it is to close as a result of plans to redevelop the broadcaster's headquarters on the same site. The tower block in which the studio is housed was built in the 1970s for London Weekend Television, with ITV securing the freehold on the site in 2003 for 56m. In December the Wembley studio where the ITV shows The X Factor and Pop Idol were shot was closed before a planned demolition. - www.theguardian.com
Monday 20 February 2017, PM
SS-GB viewers listen up! Actors should be allowed to mutter as well as shout
Until SS-GB, the BBC dramas that had faced most accusations of inaudibility were Jamaica Inn, Taboo and Happy Valley. If drama wants to be convincing, TV characters must be allowed mouths that mutter as well as shout. - www.theguardian.com
Search for even higher efficiency compression
The search is on for improvements in video compression beyond the latest High Efficiency Video Coding standard, otherwise known as HEVC or H.265. Further details are available in the Preliminary Joint Call for Evidence on video compression with capability beyond HEVC. itu. - informitv.com
Monday 20 February 2017, AM
Ministers pledge to keep sport's 'crown jewels' on free TV channels
The rights for major events including the Olympics, the football World Cup and the Wimbledon tennis finals must be offered to free-to-air channels which can be received by at least 95 of the population under the current rules. Highlights of events that must be offered to free-to-air channels include England's home cricket tests, the Six Nations rugby championship involving the home nations and the Commonwealth Games. - www.theguardian.com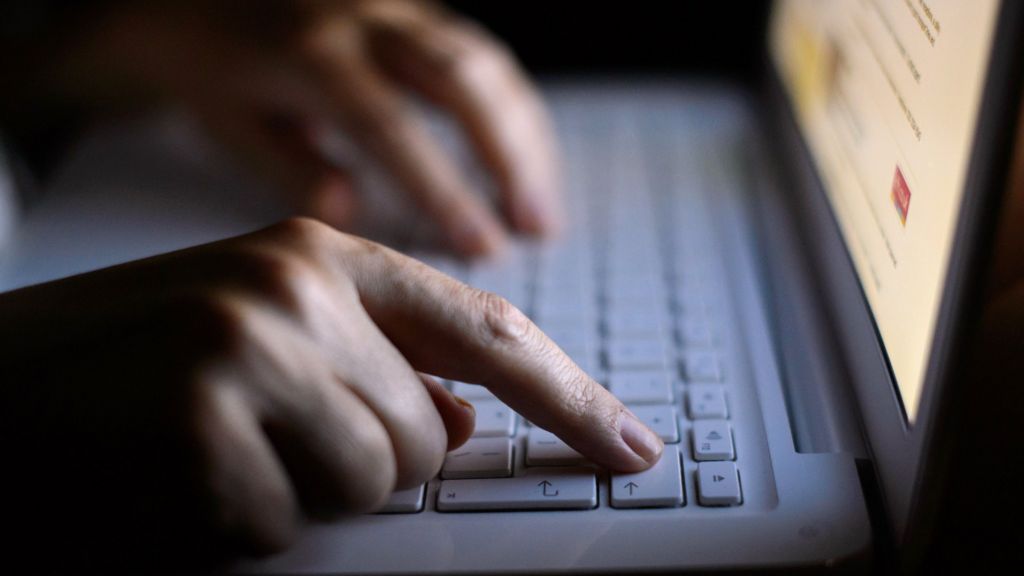 Google and Bing to demote pirate sites in UK web searches
Google and Microsoft's Bing have signed up to a voluntary code of practice and will ensure offending websites are demoted in their search results. The organisers of the new agreement say in future internet users will be more likely to be taken to bona fide providers than pirate sites where their online security could be at risk. - www.bbc.co.uk
Friday 17 February 2017, PM
BBC iPlayer gets personal on connected TVs
Along with the new development, the BBC announced iPlayer had another record-breaking month in January. There were 304 million requests in January, the highest ever seen by the BBC. January was up eight per cent on December, BBC iPlayer's previous best ever month, and saw over 50 million requests more than the same month last year. - www.tvbeurope.com
Thursday 16 February 2017, PM
Discovery sees Red with new UK free TV net - TBI Vision TBI Vision
- tbivision.com
Wednesday 15 February 2017, PM
Discovery to launch second free-to-air UK channel
Discovery Communications will launch a second free-to-air channel in the UK this year. Discovery currently has free-to-air channel Quest which is available on Freeview as well as Sky and Virgin. - www.tvbeurope.com
Tuesday 14 February 2017, PM
Opinion piece: Commercial radio deregulation – RadioToday
David Lloyd writes It's been a long time coming, but many in the commercial radio sector, but not all, will be delighted to see today's announcement from DCMS on the future regulation of commercial radio. On World Radio Day, let's celebrate another chapter for this great thing called radio - as it enters its third age. - radiotoday.co.uk
Monday 13 February 2017, PM
https://www.gov.uk/government/uploads/system/uploads/attachment_data/file/591463/Radio_Der…
From 1995, commercial radio saw both a major acceleration in the licensing of new stations to fill the remaining coverage gaps and an increasing number of take-overs and mergers, leading to the emergence of major radio groups holding a large portfolio of local licences throughout the UK. The 1990 Broadcasting Act opened the way for the creation of quasi-national brands such as 'Classic Gold' and the Magic AM network and allowed the Radio Authority to advertise one national commercial FM licence and two national commercial AM licences for the first time - these would be won by Classic FM, Virgin Radio and Talk Radio. Pdf 14 Commercial Radio by Weekly Audience Reach 2007 Commercial Radio by Weekly Audience Reach 2015 Since 2007 Global and Bauer have emerged as the two largest commercial radio groups accounting for around three-quarters of all commercial radio listening and around 80 of commercial radio revenues. - www.gov.uk
Heart ends More Music Variety slogan and logo – RadioToday
Heart has dropped the More Music Variety slogan the station has had for over 21 years. The More Music Variety was challenged by a listener in 2012, who said it was misleading because the network wasn't offering variety in its music. - radiotoday.co.uk
BBC plans box sets to 'reinvent' iPlayer
The BBC is due to publish a run of box-sets on its iPlayer service, as part of director general Tony Hall's plan to reinvent the service. Tom Hardy drama Taboo and psychological thriller Apple Tree Yard will be the first boxsets to be made available, with all episodes of each show to remain on iPlayer until the last episode is broadcast - and the full series box-set to be available for a further 30 days. - www.tvbeurope.com
Friday 10 February 2017, AM
Cross-party call for 'fit and proper' test of James Murdoch
Mr Murdoch is chief executive of 21st Century Fox, which has made a 11.7bn bid to seize full control of Sky, the UK broadcaster, which he chairs. In a letter sent to Ofcom on Thursday, Mr Miliband, an outspoken critic of the Murdoch family, writes that the regulator should investigate whether Mr Murdoch would pass the watchdog's test. - www.ft.com
Thursday 09 February 2017, AM
RAJAR Q4 2016: Digital listening almost 50% – RadioToday
The figure was boosted by record levels of DAB digital listening, as hours grew by 12 or 51.3 million hours compared to Q4 2015, driven by record growth in DAB hours which increased by 23 and online hours which increased by 14. DAB digital radio now accounts for a third of all radio listening and 73 of all digital listening, with 31 million adults or 57 of the population owning a DAB radio - a year-on-year growth of 6. Digital listening via online/apps now accounts for 7.4 of all radio listening and 16 of digital listening, while digital television accounts for 4.9 of radio listening and for 11 of digital listening. Q4 2016 saw the highest-ever recorded proportion of in-car radio listening, accounting for 23.3 of all radio listening, growth supported by the increase of in-car digital radio with 87 of new cars now fitted with DAB as standard. - radiotoday.co.uk
Wednesday 08 February 2017, PM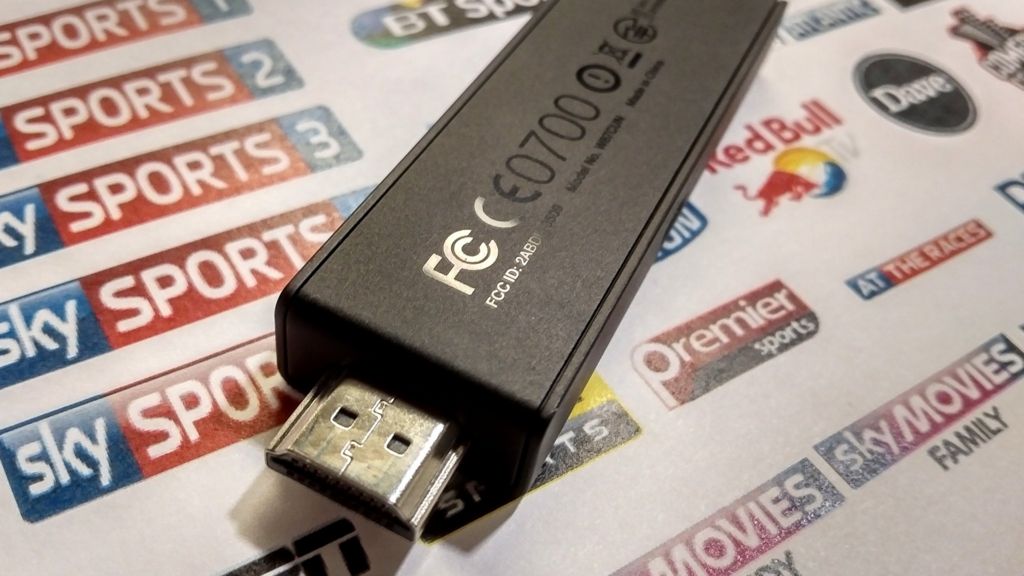 Five arrests in 'fully loaded' Kodi streaming box raids
Five people have been arrested, accused of selling set-top boxes modified to stream subscription football matches, television channels and films for free. Some shops sell legal set-top boxes and TV sticks, often called Kodi boxes, preloaded with the software. - www.bbc.co.uk
Monday 06 February 2017, AM
Rupert Murdoch accused of enjoying 'astounding access' to Downing Street
The bulk of the meetings with Murdoch and his senior executives were with Cameron, Osborne or other minsters under the previous government. Since becoming prime minister, May has met Thomson twice and Murdoch once, the latter at the Wall Street Journal in New York. - www.theguardian.com
Wednesday 01 February 2017, PM
http://tbivision.com/news/2017/02/iplayer-treads-water-amazon-netflix-make-waves/707991/
- tbivision.com
Monday 30 January 2017, PM
Discovery, Sky trade barbs as channel deadline looms - TBI Vision TBI Vision
- tbivision.com
Friday 27 January 2017, PM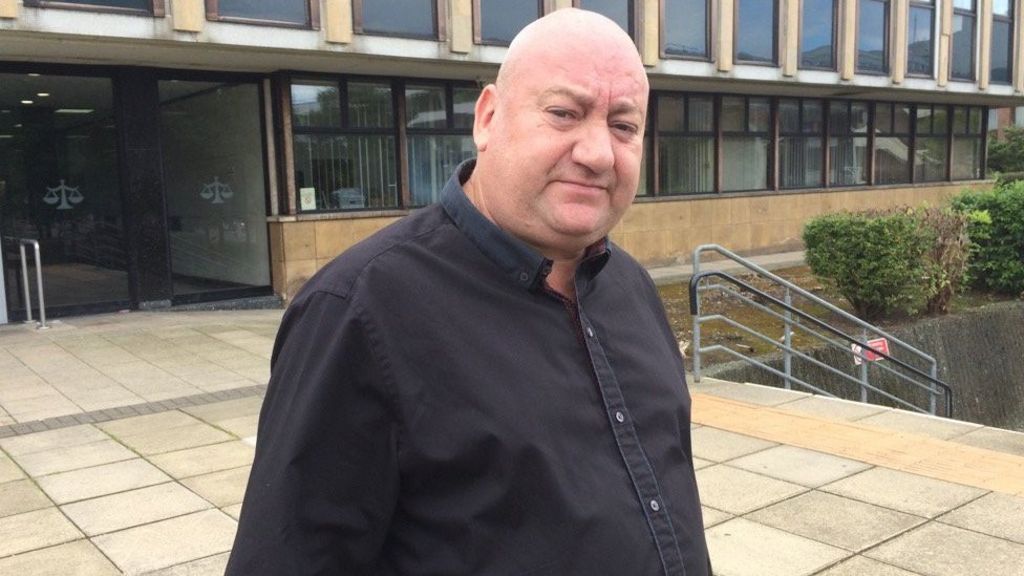 Not guilty plea in landmark Kodi box trial
The trial will begin in May. Mr Thompson denied two charges of selling equipment that facilitated the circumvention of copyright protection measures. Users can add the software themselves but may require a degree of technical knowledge, said Mr van der Sar.Kodi is free, legal software that allows users to collect videos, music games and photos in one easy-to-use application. - www.bbc.co.uk
Thursday 26 January 2017, AM
Discovery threatens to pull channels from Sky in carriage dispute
Sky viewers could soon see Discovery's portfolio of 12 channels - including Discovery, Animal Planet, Eurosport, Investigation Discovery, DMAX, Home and Health and Discovery Turbo - vanish from their EPGs after the two broadcasters failed to reach agreement on a new carriage deal. Channels owners have long privately complained that Sky squeezes them on price and this is said to have worsened since its last premier league bid, with the need to finance the 4.1bn deal seeing Sky seek to cut content and other costs in order to protect margins while avoiding the need to pass the full price of the football deal on to consumers. - www.seenit.co.uk
Monday 23 January 2017, AM
Sky buys stakes in UK indies - TBI Vision TBI Vision
- tbivision.com
Friday 13 January 2017, PM
BBCWW, Cohen form funding initiative - TBI Vision TBI Vision
- tbivision.com
Why the BBC will struggle to make iPlayer as good as Netflix | Media | The Guardian
- www.theguardian.com
Wednesday 11 January 2017, PM
Director-General Tony Hall's New Year message to BBC staff
This is what has to motivate us constantly in all our traditionally delivered services but now we also need to look again to the online space, where competition is highest, new audiences are most present, and where I believe we can serve them in brilliant new ways. How can we push boundaries, do new things, in the way that we have done so well with new developments in the past. - www.bbc.co.uk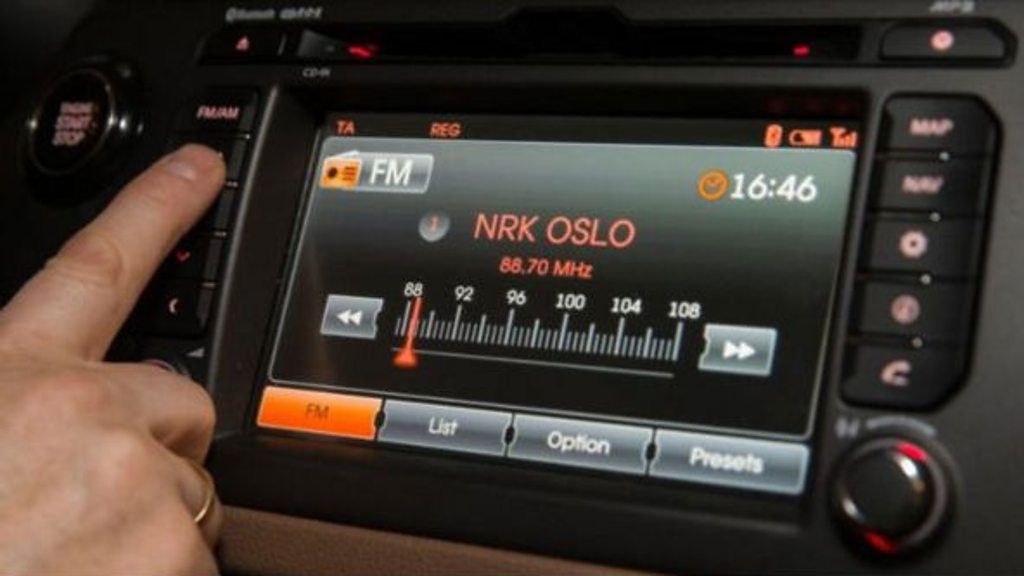 BBC News
- www.bbc.co.uk
Wednesday 11 January 2017, AM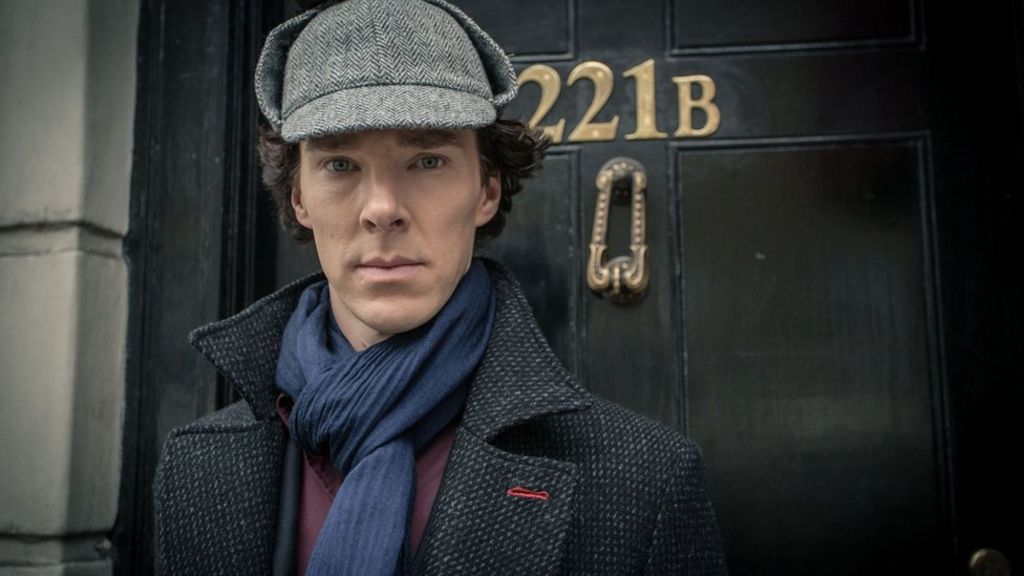 BBC iPlayer will aim to be 'number one' online TV service
The BBC iPlayer will be reinvented in a bid to be the top online TV service in the UK by 2020, the broadcaster's director general Lord Hall is to say. He hopes to reach this goal by 2020 and in order to do so, the BBC will need to double the number of people it reaches through the online service. - www.bbc.co.uk
BBC iPlayer faces complete overhaul in Tony Hall's future-proofing plans
The BBC iPlayer must be completely re-invented with new technology such as artificial intelligence, voice recognition and personalisation if it is to keep its lead in online video, director general Tony Hall is to tell staff. BBC Worldwide, which sells BBC content and intellectual property overseas, would be crucial in exporting BBC Studios content and providing more money for programming. - www.theguardian.com
Saturday 07 January 2017, AM
UK digital video revenues up 22.8% in 2016 - TBI Vision TBI Vision
- tbivision.com
Friday 06 January 2017, AM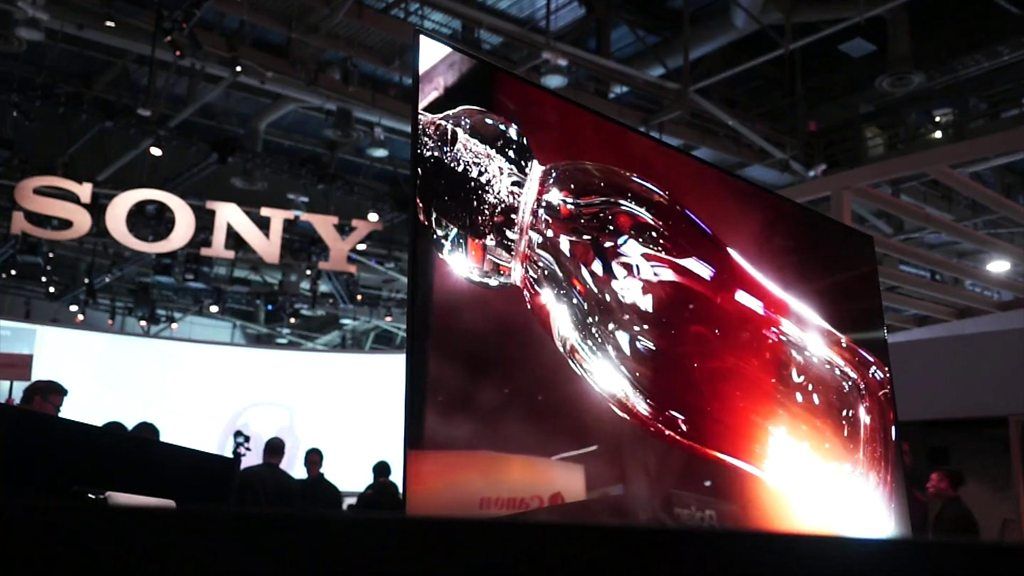 CES 2017: Sony chief pledges to detangle confusing TV tech
Sony's chief executive says his firm must do more to help consumers get to grips with a mass of TV tech acronyms. Kazuo Hirai made the pledge the day after announcing the firm's first 4K OLED screen, which he said supported two kinds of HDR. Rory Cellan-Jones has more from the CES tech show in Las Vegas. - www.bbc.co.uk
Thursday 05 January 2017, AM
Dish combines over-the-air and internet video
This web site uses cookies to improve your experience. To find out more and change your cookie settings, please view our cookie policy. - www.zdnet.com
Wednesday 04 January 2017, PM
Norway to start FM switchover on January 11th
The countdown is on to the official start of digital radio switchover in Norway, beginning on January 11th at 1111.11am. The formal ceremony in Norway will be watched by many countries around the world who themselves are heading towards a digital radio future, including the UK. Norway is the first country in the world to move the majority of its radio stations off FM. Norway has 25 national radio channels via DAB and currently has five national radio channels via FM. The DAB network now covers the same as FM. 54 of digital listeners listen to radio on DAB 19 per cent of digital listeners are on the net. - radiotoday.co.uk
Wednesday 04 January 2017, AM
http://tbivision.com/news/2017/01/itv-preps-end-crozier-era/694081/
- tbivision.com
Eurosport becomes the new European home of the Olympics
Eurosport has officially become the new home of the Olympic Games in Europe. During the unveiling, Eurosport premiered its new Olympic Games film Millions of Journeys, One Destination, following the journeys of two athletes from childhood to competition. - www.tvbeurope.com
Friday 30 December 2016, PM
Court told TalkTalk 'only has 125,000 paying TV subscribers'
The number of TalkTalk customers paying a regular monthly subscription for TV channels could be as low as 125,000 according to evidence recently heard by the Competition Appeals Tribunal. TalkTalk has been asked for a response to the claims. - www.seenit.co.uk
Wednesday 21 December 2016, PM
Entering the brave new world of IP
IP brings multiple advantagesOnce you get beyond the intangible nature of IP connectivity, there's really a lot to recommend no more expensive, heavy and bulky double-shielded coax and shielded twisted-pair audio cables with labor-intensive connectorisation no more multicore control cables and no need for separate control, video, programme audio or intercom cables, since all these signals can share the same CAT-type cable if you really want them to. Transitioning to an IP-based environmentPerhaps the best way to gain a comfort level with a new technology, like IP, is through a gradual transition - the same way we moved from tubes to transistors, monochrome to colour, analogue to digital, and more recently from SDTV to HD and beyond. - www.tvbeurope.com
Tuesday 20 December 2016, PM
The Guardian view on the BBC chair: selfless public servant wanted
Yet it is the delicate mechanism of BBC governance - the manner in which its director general is supported and made accountable, and the BBC's independence is upheld - on which depends the bounty that the public, in Britain and beyond, enjoys. What has sustained the BBC since 1922 is the fact that it is a public, not a state, broadcaster. - www.theguardian.com
Monday 19 December 2016, PM
Satisfying the audiences of tomorrow
In 2011, 28 per cent of our respondents said that they watched content on YouTube at least daily, out of which three per cent claimed that they watch more than three hours a day. In contrast, US consumers spend 45 per cent more time choosing what to watch on VoD services than linear TV. Paradoxically, 63 per cent of consumers claim that they are very satisfied with content discovery when it comes to their VoD service, while only 51 per cent say the same for linear TV. This, of course, could be indicative of two things - the richness of the content available or the effectiveness of the content discovery experience. - www.tvbeurope.com
Saturday 17 December 2016, AM
DTG :: News :: DTG Statement on today's Ofcom Report 'Connected Nations 2016'
The DTG welcomes today's Connected Nations 2016 report from Ofcom which confirms that more people are, or can be, connected to the communications they need. Ultra High Definition services are beginning to emerge and Ofcom notes three key themes Linear TV consumption still remains dominant There has been a significant increase in both the number and sophistication of hybrid platforms Ultra High Definition television has arrived. - dtg.org.uk
UK public backs BBC licence fee - TBI Vision TBI Vision
- tbivision.com
Thursday 15 December 2016, PM
Murdoch's dominance is insidious. He must not be allowed to buy Sky
If Rupert Murdoch was not a suitable person in 2011 to run a television company, nothing since has made him more so, as he renews his failed bid to take over the other 61 of Sky. Murdoch's bid seizes Sky on the cheap, after the plunge in the pound due to the Brexit vote. - www.theguardian.com
Thursday 15 December 2016, AM
Tony Hall: The Brains Behind the BBC
For Hall, what matters is the content that has made the BBC a byword for distinction and distinctiveness the world over. Hall knew the BBC well, having worked there for 28 years, starting as a trainee and climbing up to head of news before he decamped to the opera house in 2001. - variety.com
Wednesday 14 December 2016, AM
Gordon Brown: delay Murdoch Sky takeover till after Leveson part 2
Gordon Brown has demanded that Rupert Murdoch's takeover of the Sky satellite business be delayed until the government carries out the second part of the Leveson inquiry into press malpractice. Bradley launched a consultation exercise on whether to launch part two of the Leveson inquiry in November, citing the costs involved and the fact that the first part had brought about changes in the industry as reasons for the review. - www.theguardian.com
UK government 'must take action' on 5G
The communications regulator's targets are based on the percentage of properties that have access to a mobile phone signal rather than coverage to all parts of the country. The idea is that these would have less range than the current mobile phone masts, but there would be more of them and they would be better positioned to ensure blanket coverage. - www.bbc.co.uk
Tuesday 13 December 2016, PM
Sony Movie Channel to go live on UK platforms - TBI Vision TBI Vision
- tbivision.com
DTG :: News :: DTG TESTING OFFERS FREEVIEW PLAY CONFORMANCE TESTING
DTG Testing, the industry's not-for-profit test centre, is now a one-stop-shop for Freeview Play Conformance. Includes conformance for ITV Hub, All4, Demand5, STV and UKTV, with BBC iPlayer pre-conformance. - dtg.org.uk
Saturday 10 December 2016, PM
Campaigners and MPs raise concerns over Murdoch bid for Sky
Ed Miliband 1/Do we want Rupert Murdoch controlling even more of media landscape No. Government must refer bid for Sky to CMA/Ofcom. Others said the change in circumstances since the last attempted Sky takeover could give Murdoch an easier ride. - www.theguardian.com
Saturday 10 December 2016, AM
TV3 overhauls channels, replaces UTV Ireland - TBI Vision TBI Vision
- tbivision.com
Friday 09 December 2016, PM
Get me viewing - Powered by the Confederation of Aerial Industries
- www.getmeviewing.org.uk
Thursday 08 December 2016, AM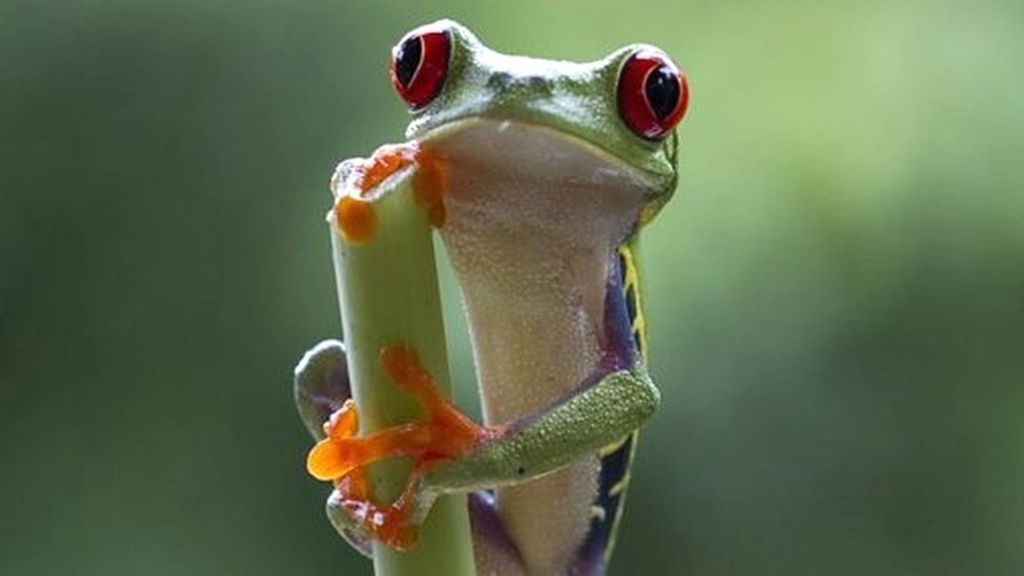 BBC tests 4K Planet Earth II in HDR on iPlayer
The BBC has begun a trial of 4K high dynamic range video on its iPlayer streaming platform. The test involves four minutes of footage from its Planet Earth II series, which promise to reveal more detail and present more vibrant colours than was possible before. - www.bbc.co.uk
Wednesday 07 December 2016, PM
YouView 2.0 Update: What's new and why should you care?
YouView was the first hybrid over-the-air/internet delivered TV service to launch in the UK. What Freeview Play has only just started to do, YouView was pioneering back in 2012, and as its rivals play catch-up, YouView is in the process of rolling out a massive update that fundamentally changes the look and feel of its service. The new YouView Search is excellentSearch is key to the new YouView design, and the system uses programme metadata better than any other TV platform I've experienced. - www.trustedreviews.com
Wednesday 30 November 2016, AM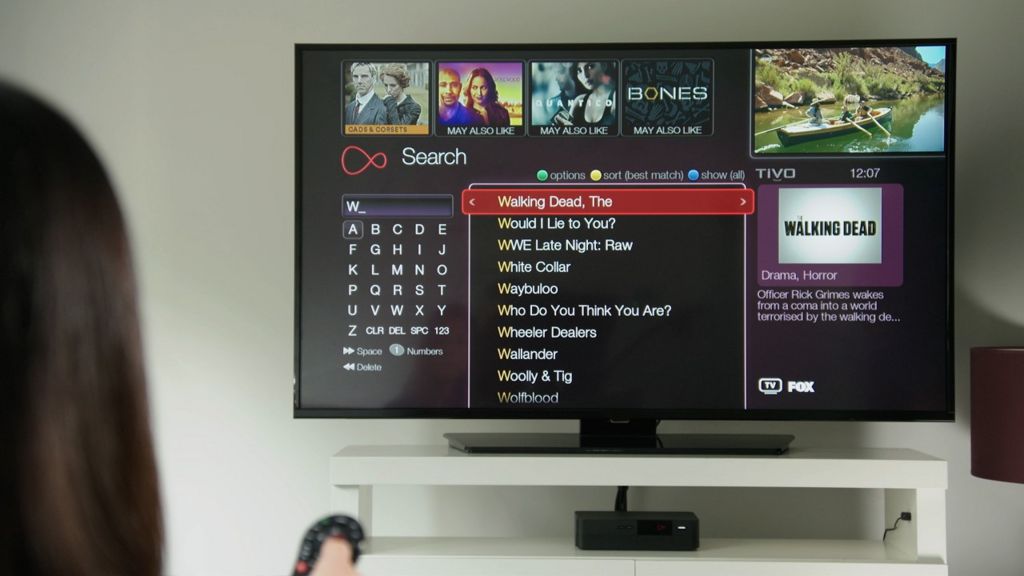 Virgin Media unveils 4K box and large tablet
The firm also unveiled a large tablet and an online store from which its UK customers will be able to purchase HD, but not 4K, content - it had only sold rentals before. One expert suggested Virgin's initial line-up of content might disappoint. - www.bbc.co.uk
Tuesday 29 November 2016, AM
Update on plans to reform Openreach
We are now preparing to notify the European Commission of our intention to implement these plans, requiring the legal separation of Openreach to make it more independent. We have considered carefully the calls for the structural separation of Openreach, which would split BT and Openreach into two entirely separate companies, under different ownership. - www.ofcom.org.uk
Monday 28 November 2016, PM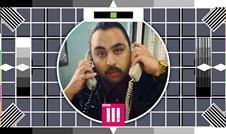 BBC3 capacity up for grabs
The BBC could be in for a multi-million pound windfall after putting the spectrum capacity previously used to broadcast BBC3 up for sale.The broadcaster has started a competitive bidding process for the channel capacity, which offers the opportunity to broadcast a channel from 9pm and 7am.DTT spectrum capacity can cost up to £7m for a 24-hour channel and the BBC is expected to make a portion of this for the late-night slot. - www.broadcastnow.co.uk