Recommended reading
And here are the daily recommendations for developments with Freeview, Freesat, Freesat from Sky, Digital radio, free HD and online viewing. Summaries are done by
Clipped-Your articles and documents summarized
Friday 12 February 2016, AM
Dish to disable DVR ad-skip for 7 days after broadcast to resolve Fox suit
In early 2015, US District Judge Dolly Gee issued a mixed ruling, finding that Dish's features don't infringe copyright but that Dish had violated some contracts and infringed Fox's copyrights when it made copies of programming to do Quality Assurance testing. Not only were networks able to use copyright to knock out a brash, well-funded startup like Aereo, but broadcaster Fox was able to cripple a product made by Dish-a company that already pays for Fox's programming. - arstechnica.com
Sound Digital
Each of the participants in the consortium is also a long-standing operator of DAB digital radio multiplexes in the UK. UTV Media owns 13 regional radio stations and is the company behind talkSPORT, the world's biggest sports radio station. Bauer Radio reaches over 16 million listeners every week with 43 of the most influential radio brands across the country, including Magic FM, KISS FM and Absolute Radio. - www.sounddigital.co.uk
Thursday 11 February 2016, AM
BBC Radio Bristol Shutting Down its MW Station
BBC Radio Bristol is inviting listeners via social media to spread the word about the changes, which will mean affected listeners will need to tune in to the station via FM, DAB, online or via Freeview after Feb. 19. BBC Radio Bristol is already available on 94.9 and 104.6 FM, Freeview channel 719, and online. - www.radiomagonline.com
Monday 08 February 2016, PM
How were some of Britain's brightest stars...
How were some of Britain's brightest stars influenced by the BBC Watch our new film from Simon Curtis to find out - and join them in the fight to make sure that we have a greatBBC to inspire generations to come. We've already lost BBC Three and sports like Formula 1 and the Olympics to funding cuts. - site.greatbbc.com
Monday 08 February 2016, AM
Schedule for the new talkRADIO revealed
Former GLR, LBC and Virgin Radio presenter Paul Ross will host breakfast 6-10am, Ex-LBC'er Julia Hartley-Brewer gets mid-morning 10am - 1pm, writer and former Editor of Heat magazine Sam Delaney is lined-up for drivetime 4pm till 7pm and Iain Lee gets a new late night show 10pm till 1am. - radiotoday.co.uk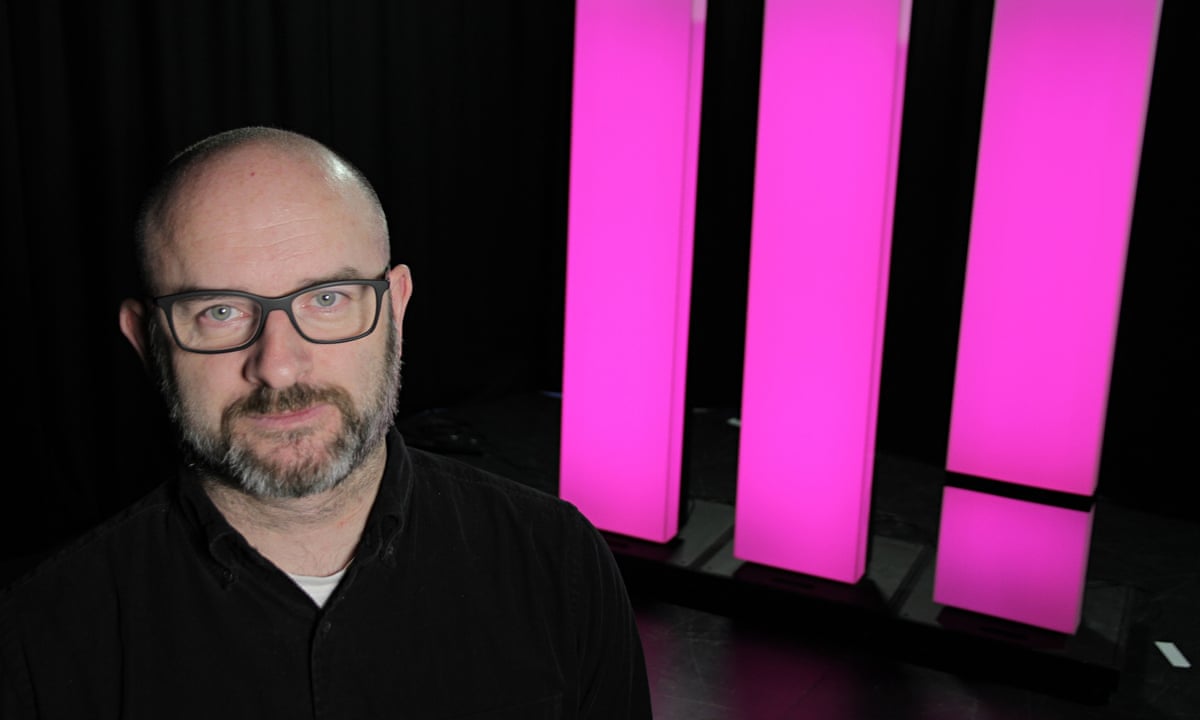 BBC3 boss on going online only: 'We are reinventing the BBC's offer to youth'
As acting controller of BBC3 after founding controller Stuart Murphy left in 2005, and with experience in BBC children's, Kavanagh was an obvious choice to head up the channel after Zai Bennett left for Sky two years ago. Career 1994 various roles in BBC daytime and BBC1, BBC3 head of planning and scheduling 2005 acting controller of BBC3 2006 BBC daytime head of planning and scheduling 2009 controller, CBBC 2012 head of features and factual formats, Channel 4 2013 controller, BBC Daytime 2014 controller, BBC3.. - www.theguardian.com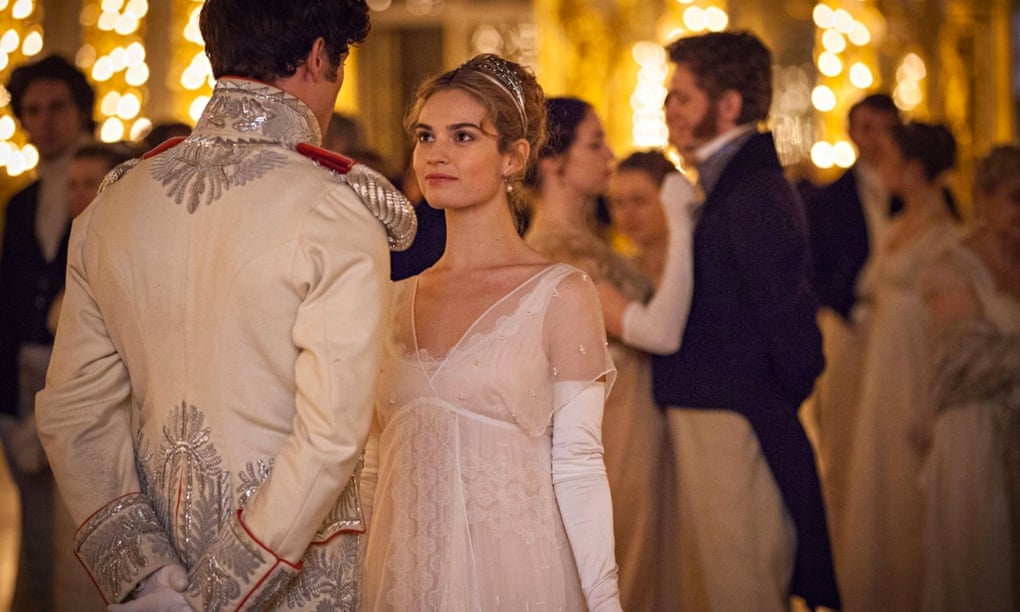 Media Monkey: War and Peace, Hugh Bonneville and BBC cuts
Finally, new ITV director of television Kevin Lygo hit the ground running on his first day in the job. With his track record surely Lygo can put the sizzle back into the ITV breakfast sausage - www.theguardian.com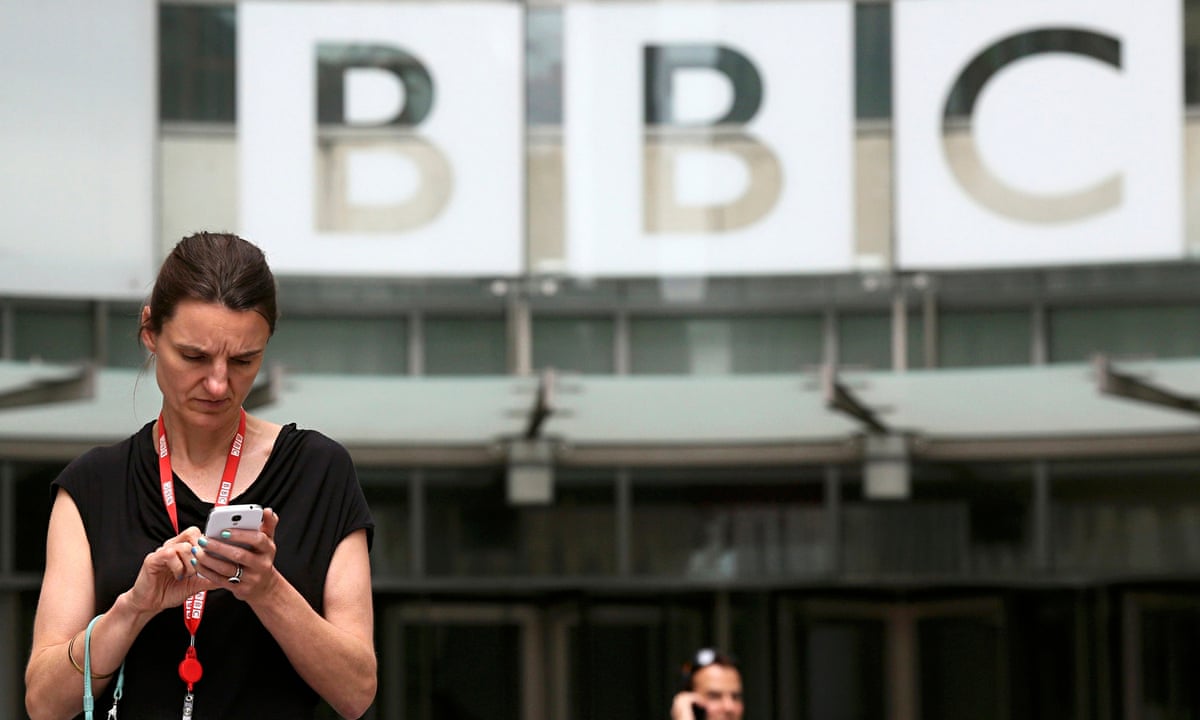 The BBC's next watchdog needs more independence from politicians
First, the widely expected decision to appoint more non-executives to the board running the day-to-day business of the BBC may suit normal corporate governance standards but will mark a historic departure for the BBC. Widespread criticism of the trust - part regulator, part cheerleader - has meant that a truly external regulator will for the first time be able to rule over BBC decisions such as impartiality and accuracy - at the core of almost every difficult editorial judgment. Ofcom already has some oversight of the BBC but the code it uses to regulate other public service broadcasters runs to some 50 pages the BBC's is 400. - www.theguardian.com
Friday 05 February 2016, AM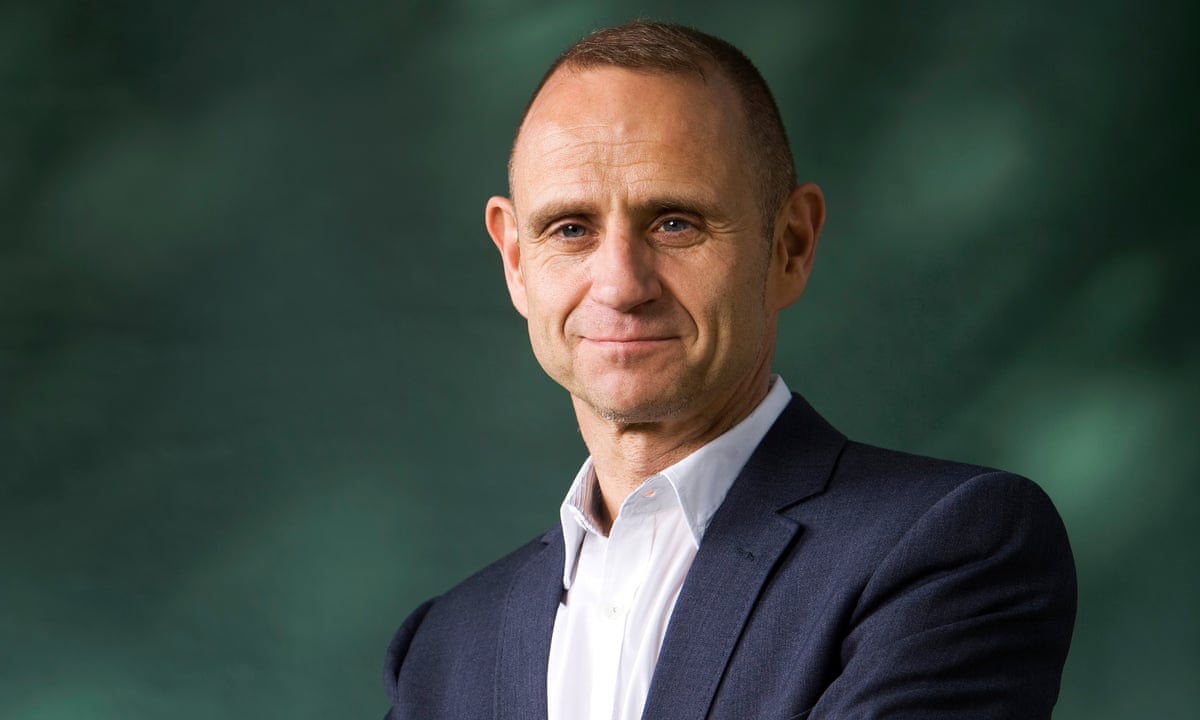 Newsnight gets a repeat as BBC news channel cuts breaking stories
The BBC's 24-hour news channel is to introduce a nightly replay of Newsnight and launch a new local news programme in a revamp that will mean less breaking news. In September, BBC director general Tony Hall, who launched BBC News 24 and BBC News Online and went on to hold the post of chief executive of the news operation, outlined plans to move towards a mobile-focused streaming news service, called BBC Newstream. - www.theguardian.com
Wednesday 03 February 2016, AM
18 radio stations confirmed for new DAB multiplex
18 radio stations will be included on the new platform when it is officially turned on, on February 29th 2016. Premier Christian Radio, which was recently at risk of losing its only national slot on D1, is launching a second service called Praise whilst Asian Sound Radio's new station will be called Awesome Radio. - radiotoday.co.uk
Tuesday 02 February 2016, PM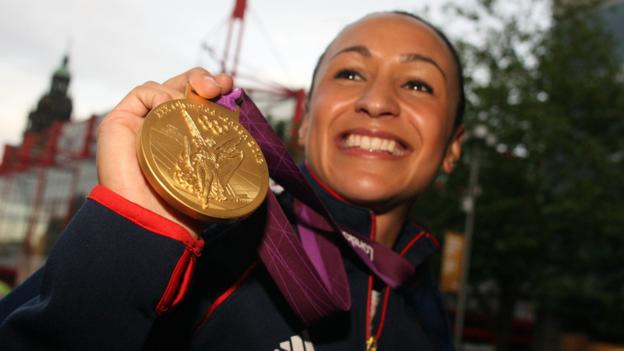 Olympics: BBC to broadcast every Games up to and including 2024
The 2012 Games in London were watched on the BBC by more than 50 million people in the United Kingdom. As part of the agreement, Discovery will sub-license from the BBC exclusive pay-TV rights to the 2018 and 2020 Olympic Games. - www.bbc.co.uk
Saturday 30 January 2016, AM
Sir David Attenborough says he is fearful for 'vulnerable' BBC
Attenborough returned to the place of his childhood in the east Midlands city to officially open the new 1.5m gallery extension to the arts centre at the University of Leicester. We have already planted seeds for the future which are ineradicable. - www.theguardian.com
Friday 29 January 2016, PM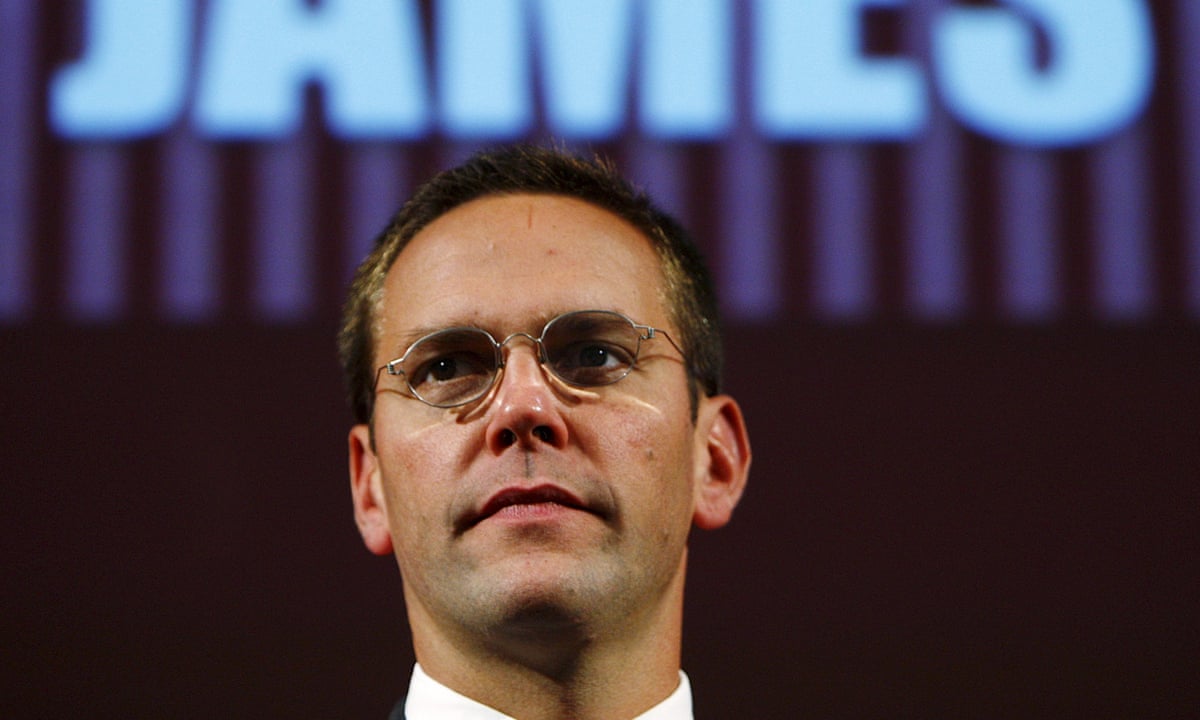 James Murdoch's return as Sky chair is a major concern, says investor
A Sky shareholder has criticised James Murdoch's appointment as chairman arguing that it flouts the corporate governance code and is a serious conflict of interest given he runs its biggest shareholder, Fox. Sky defended Murdoch's promotion, pointing out that it has made two strong appointments for balance Martin Gilbert has been promoted to deputy chairman and Andrew Sukawaty takes over his role as Sky's senior independent director. - www.theguardian.com
Friday 29 January 2016, AM
First Click: Clamping down on VPNs will turn Netflix subscribers into pirates
I've been bypassing Netflix's geographical blocks for years, ever since the streaming service first became available in the UK. I was living in the country at the time, and for months, relied on a quick DNS tweak that would switch the meager British catalog over to its much-wider US counterpart. Workaround VPNs, unblockers, and proxies have become almost standard issue for us in the years since Netflix's streaming service started its foreign expansion - Americans more recently discovered the same trick - and it doesn't seem like the company is going to be able to offer a true worldwide catalog any time soon. - www.theverge.com
DAB+ services launch in UK
The Portsmouth DAB small-scale multiplex trial has added two new services Awaaz FM and a service called Indulgence which are both available in DAB. An 'old' DAB radio will either simply not see these new services, or will offer the chance to upgrade your set to make it DAB compatible. - media.info
Date announced for the launch of talkSPORT 2
The first radio station to announce its launch date on the new national digital radio multiplex is talkSPORT 2. In the original application, Sound Digital said all stations will launch at the same time with the exception of those proposed by UTV, which may take longer to prepare, or launch according to sporting schedules. - radiotoday.co.uk
Tuesday 26 January 2016, PM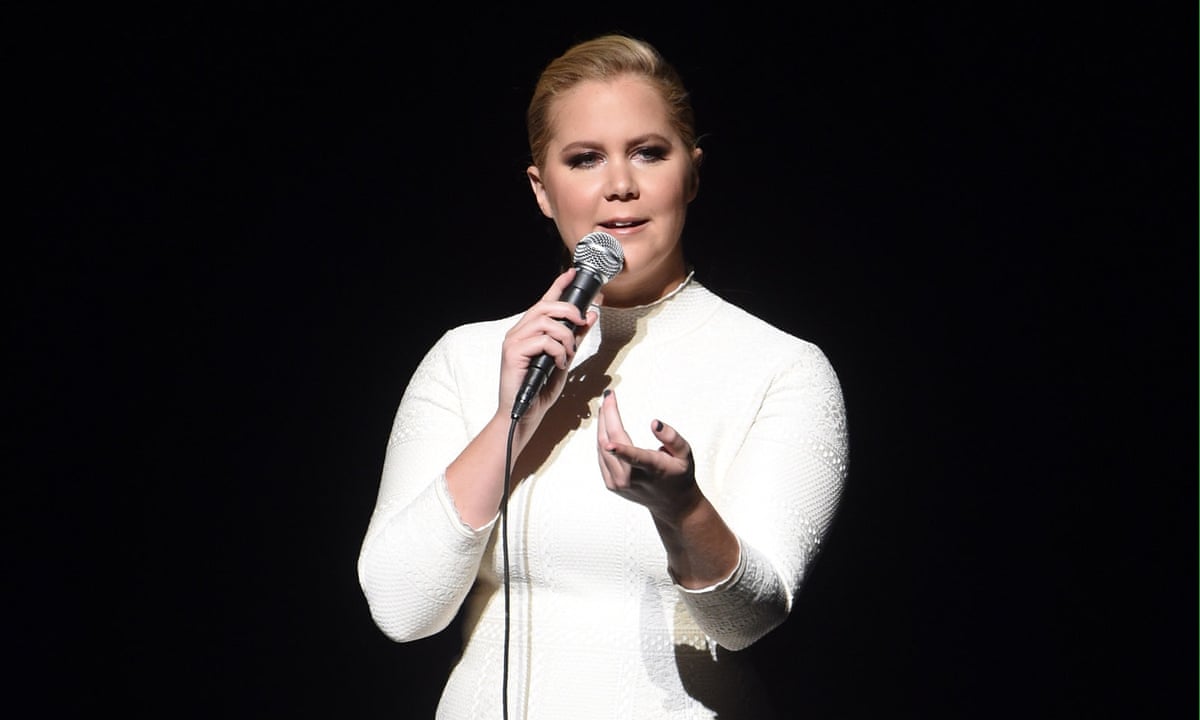 What's the secret to retaining fickle internet TV audiences?
I work at Kaltura, where we design online video services, so through the companies we work with we're acutely aware of churn - customers discontinuing a service - and the problem it poses for OTT services in particular. OTT services should also embrace social networks to market to new viewers and go beyond Facebook or YouTube. - www.theguardian.com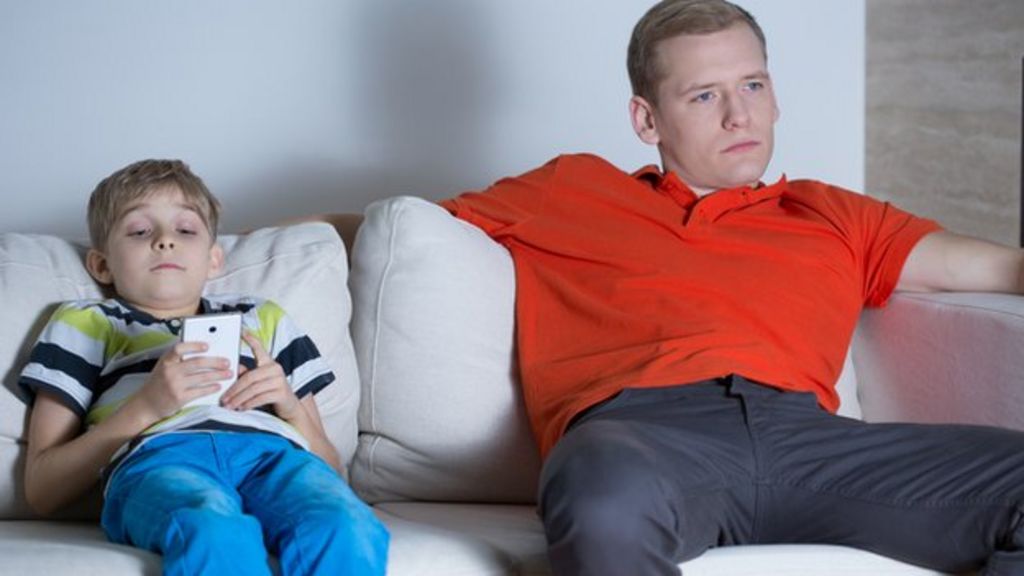 Time spent online 'overtakes TV' among youngsters
Among 15 to 16-year-olds, less than a quarter would typically watch television as it is broadcast, rather than on a catch-up or on-demand service or through YouTube. Young people still showed a clear preference for watching television on a television set - with only a relatively limited number watching programmes on mobile phones. - www.bbc.co.uk
BBC Three's online relaunch starts with new shows and sites
With these come a range of fresh commissions designed to show off the BBC's new vision. When the decision was made to move BBC Three online, people weren't happy. - www.engadget.com
Wednesday 20 January 2016, PM
Over 80% of new cars now have DAB as standard
Digital radio is now standard in 80 of new cars, Ed Vaizey, Minister for Culture and the Digital Economy, announced today. Data from industry analysts CAP and The Society of Motor Manufacturers and Traders for Q4 2105 shows that the number of new cars fitted with digital radio as standard grew to 80.1, compared to 7.5 in Q4 2010 and 61.2 in Q4 2014. - radiotoday.co.uk
Tuesday 19 January 2016, PM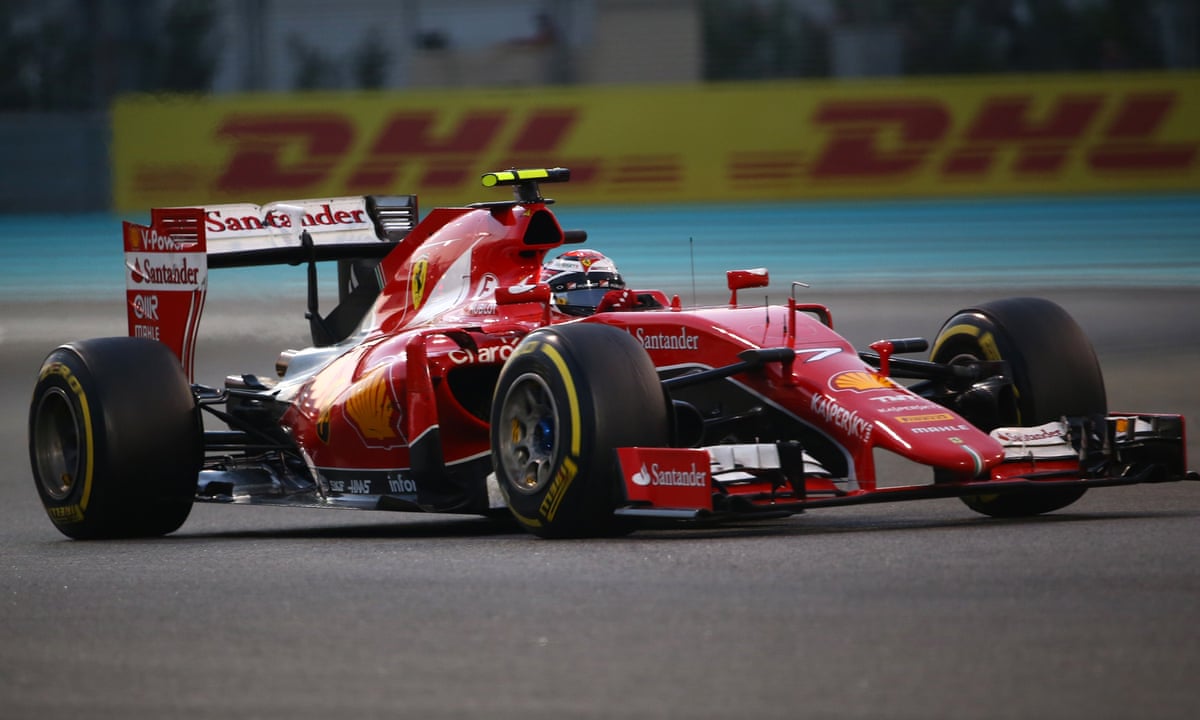 BBC 'likely to lose more sport in wake of F1 and Olympics'
The BBC is likely to have to lose more live sporting events as it tries to find an additional 550m in annual savings, according to the chair of the BBC Trust. The BBC is looking to save 35m out of its sports budget this year, with a significant chunk coming from its decision in December to cut short its deal to broadcast F1 races three years early, with Channel 4 swooping in to take on the rights. - www.theguardian.com
Monday 18 January 2016, PM
Study shows compression gains
The tests showed that bit rate savings of 59 on average can be achieved by HEVC for the same perceived video quality, which is higher than a bit rate saving of 44 demonstrated using a standard objective quality metric. The evaluation suggests that for a given bit rate the subjective quality improvements of HEVC are typically greater than the objective quality improvements measured by the PSNR method that was mainly used during development of the standard. - informitv.com
Monday 18 January 2016, AM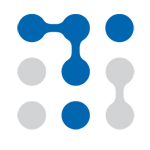 Netflix Pretends It Will Crackdown On VPNs Just Days After Admitting It's Futile To Do So
For a few years now, broadcasters have whined endlessly about the use of VPNs to access Netflix in markets where the streaming service had yet to launch. It's simply not possible to really ban VPN use, but Netflix wants to make partners in its 190 service countries feel comfortable while it slowly but surely works toward eliminating geo-restrictive licensing entirely. - www.techdirt.com
Sunday 17 January 2016, PM
It's time for Viacom to bring Channel 5 HD from behind the paywall
Image Channel 5.Since Viacom bought Channel 5 just under two years ago the broadcaster has gobbled up a number of top US shows including Gotham and the spectacular-looking X-Files revival but good shows alone won't boost the channel's audience figures. With HD versions of BBC One, BBC Two, Channel 4 and ITV all available without subscription how likely is that people would sign-up to an expensive pay-TV deal just to watch Gotham - www.seenit.co.uk
Saturday 16 January 2016, PM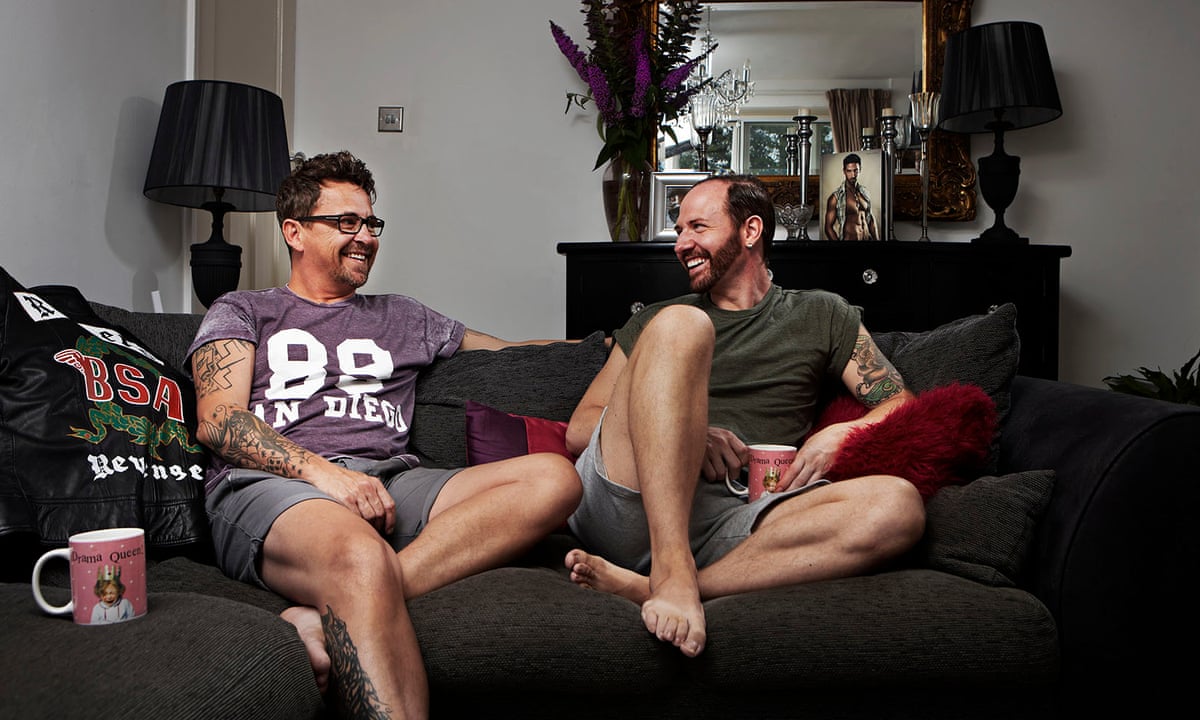 Compelling viewing on Channel 4 as TV bosses take sides on privatisation
Channel 4 executives and supporters of its public service broadcasting remit, which they fear would be the first casualty of privatisation, are gearing up for a fierce lobbying battle. Lord Grade, the former Channel 4 chief executive and now a Conservative peer, also recently came out in favour of privatisation and said he believed the government could write protections clauses into any ownership contract. - www.theguardian.com
Friday 15 January 2016, AM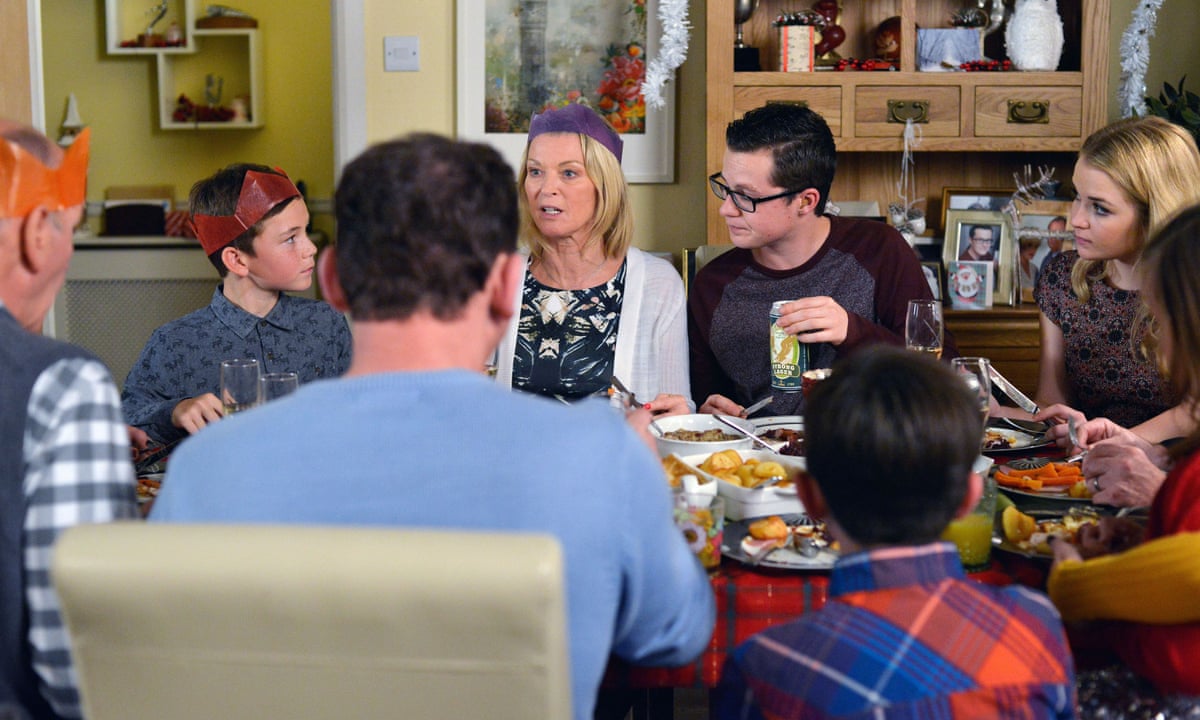 UKTV snaps up EastEnders re-runs from BBC3 as part of TV channel launch
UKTV has struck a deal to air same-day repeats of EastEnders and bring back the popular weekend omnibus of the BBC1 soap, as part of a revamp of Watch into a more female-focused channel under the new brand W. The pay-TV company has taken over the EastEnders rights from BBC3, which will close as a TV channel next month, and reinstitute the omnibus, which BBC1 dropped a number of years ago. The new channel, scheduled to launch on 15 February, will also broadcast a number of US shows including the medical drama Code Black, CSI NY and Grimm. - www.theguardian.com
Thursday 14 January 2016, PM
http://www.digitaluk.co.uk/__data/assets/pdf_file/0011/88562/Digital_UK_Consultation_Alloc…
Bbc.co.uk/bbctrust/our work/services/service changes decision 3 Digital UK LCN Consultation Proposals for the allocation of LCN 7 2.2 Provisions in the LCN Policy Among other provisions, the LCN Policy2 governs how a vacated LCN is reallocated to other channels within the same genre and the process for reserving LCNs in certain circumstances. Option 1 All public service channels at LCNs higher than channel 7 move to lower LCNs Table 1 LCN Position 7 8 9 23 Current DTT Channel Listing Proposed DTT Channel Listing under Option 1 BBC Alba, Channel 4 Local TV reservation in England and Northern Ireland BBC Three BBC Alba Channel 4 Local TV reservation in England and Northern Ireland BBC Four BBC Four Local TV reservation in Scotland and Wales Vacated LCN to be allocated under associated channel rules set out in Section 8.2 of the LCN Policy6 Local TV reservation in Scotland and Wales 6 At the time of writing, and in accordance with Section 8.2 of the LCN Policy - LCN 23 would be first offered to Create and Craft at LCN 36 by virtue of its association with Ideal World on LCN 22. - www.digitaluk.co.uk
Thursday 14 January 2016, AM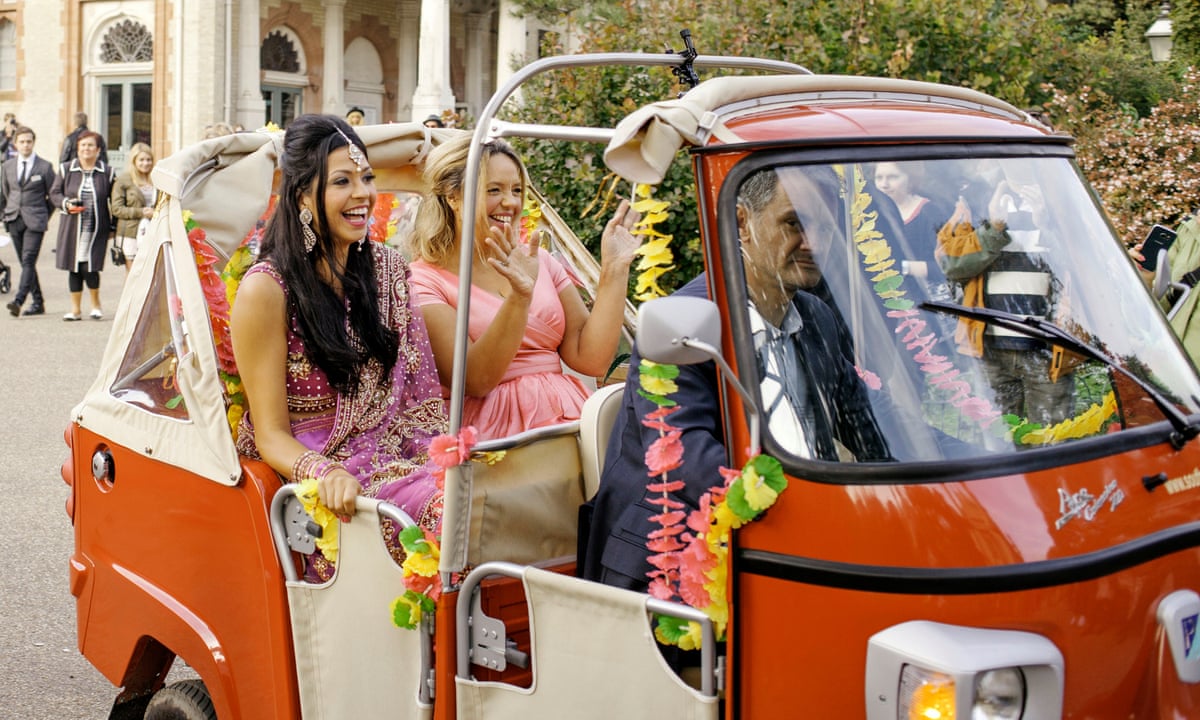 Public 'support BBC cost-savings but do not want services to be axed'
The corporation's management, in September, put forward a range of measures to tackle the overall target of 150m in annual savings by 2017, including moving towards a streaming news service that could eventually replace the BBC News channel and create an on-demand service for children called iPlay. Amid the uncertainty it has been suggested that BBC4 could be shut down, as well as the BBC News channel and some radio services. - www.theguardian.com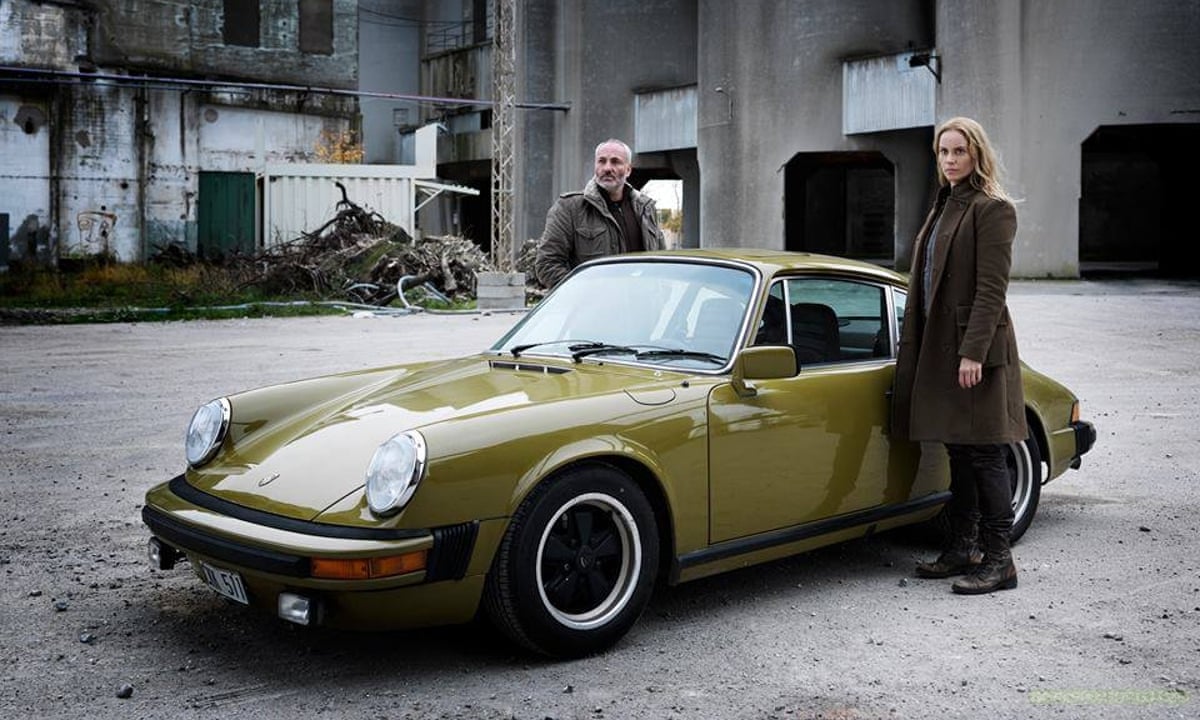 BBC risks excluding viewers by prioritising online content
In September, the BBC put forward a range of measures to tackle the overall target of 150m in annual savings by 2017, including moving towards a streaming news service that could eventually replace the BBC News channel and creating an on-demand service for children called iPlay. Fear of cuts to much-loved core services, particularly the main TV and radio services as well as news and children's television, had also put many off the new proposals. - www.theguardian.com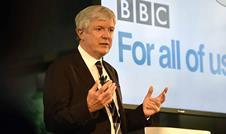 BBC eyes digital services to improve Scottish offering
Tony Hall has indicated that the BBC will use its digital strategy to better serve Scottish audiences over the next charter period. He pledged to ensure that the next charter would support the global distribution of stories about the country. - www.broadcastnow.co.uk
Monday 11 January 2016, PM
DISH offers video recorder with 16 tuners
Hopper 3, the latest version of the digital video recorder from DISH Network in the United States, has 16 tuners. Hopper 3 has more tuners than any other digital video recorder. - informitv.com
Sunday 10 January 2016, PM
Panasonic DMR-PWT550 review
The recording times above relate to DR mode, which captures programmes in the best possible quality, but you can free up space by converting them to a lower-quality recording mode afterwards. All recordings are made in DR mode first and converted to lower quality when the recorder is in standbyDual Freeview HD tuners let you record two channels at once. - www.trustedreviews.com
Sunday 10 January 2016, AM
BBC News Channel faces axe as BBC launches cost-cutting drive led by James Harding
BBC News has launched a root and branch review of its operations in a bid to save millions of pounds that could potentially lead to the end of the BBC News Channel as we know it. A further 550m in annual savings will required across the corporation by 2021/22 as it faces cuts brought on by the new licence fee settlement and BBC News will need to take its share of the cutbacks. - www.radiotimes.com
Friday 08 January 2016, PM
DTG :: News :: New TV Partners for Android TV, Connected TV consumer's favourite iPlayer s…
New TV partners for Android TV. Google has just made an announcement about the future of Android TV, specifically regarding a range of new TV partners who have just signed up to the operating system. Roid TV will be available in 2016, on Arcelik, Vestel, RCA, Hisense, TCL and Bang Olufsen branded TVs. They join early adopters Sony, Sharp and Phillips. - dtg.org.uk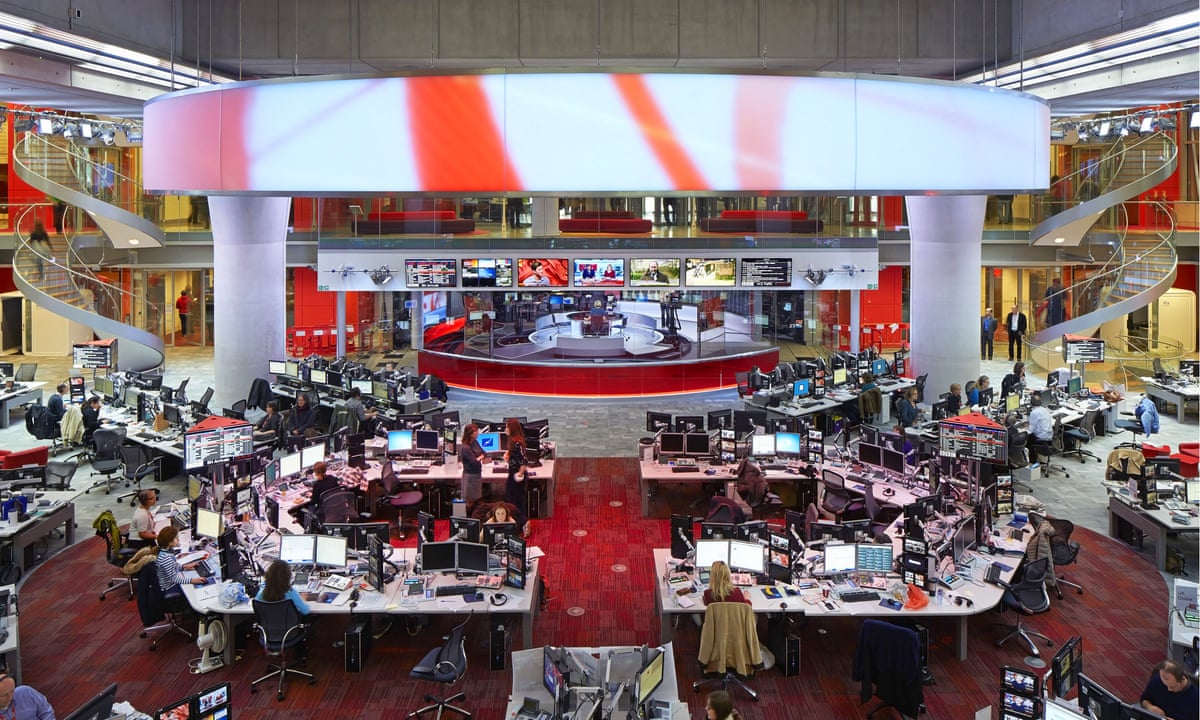 BBC launches review of news arm, saying it can't 'afford to do everything'
Harding, who needs to find an initial 5m in savings as part of the corporation's overall target of 150m in annual savings by 2017, said he was launching a three-month review on the future of BBC News. He said there were four main areas to examine in making BBC News relevant to future consumers - the platforms people will use to consume news and current affairs, the type of content BBC News should deliver, ways serving all audiences across the UK and working practices. - www.theguardian.com
Tuesday 05 January 2016, PM
EFF Confirms: T-Mobile's Binge On Optimization is Just Throttling, Applies Indiscriminatel…
Streaming a video embedded in a webpage using HTML5, Downloading a video file to the phone's SD card, Downloading a video file to the phone's SD card, but with the filename and the HTTP response headers changed to indicate it was not a video file, and Downloading a large non-video file for comparison. Test Results No Optimization, and Everything Gets Throttled The first result of our test confirms that when Binge On is enabled, T-Mobile throttles all HTML5 video streams to around 1.5Mps, even when the phone is capable of downloading at higher speeds, and regardless of whether or not the video provider enrolled in Binge On. This is the case whether the video is being streamed or being downloaded-which means that T-Mobile is artificially reducing the download speeds of customers with Binge On enabled, even if they're downloading the video to watch later. - www.eff.org
Tuesday 05 January 2016, AM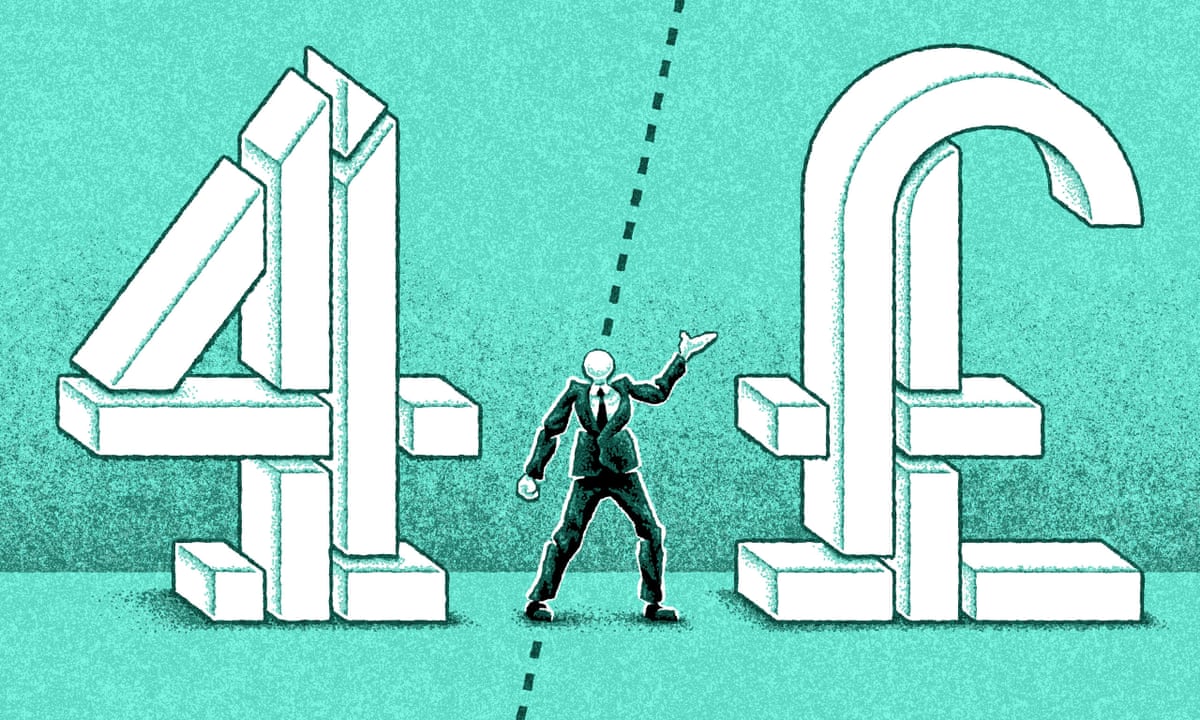 Privatising Channel 4 would be a disaster for risk-taking programmes
All these programmes featured original journalism on a vital issue of public policy - continuing ITV's proud tradition of being a thorn in the side of government. So what about those current assurances that any privatisation of Channel 4 would be accompanied by cast-iron regulation to ensure programme standards Strangely enough, the same assurances were given when ITV was sold. - www.theguardian.com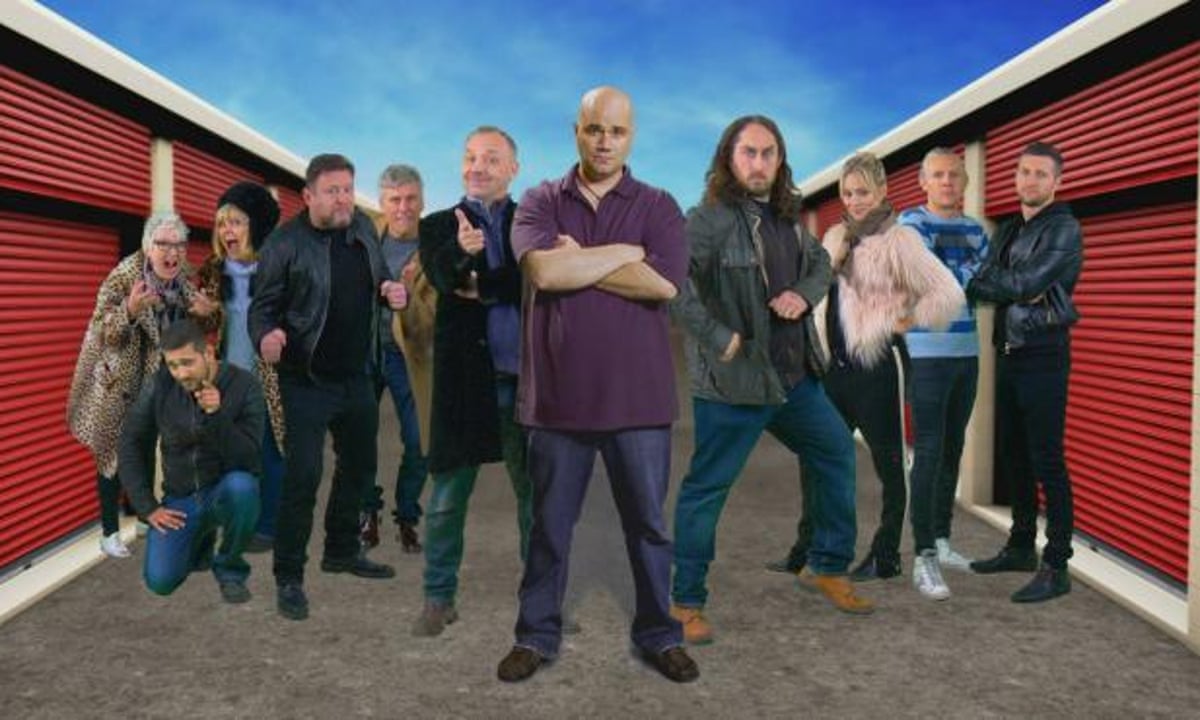 UKTV matches Channel 5 and Sky in ad size for first time after record 2015
Hits including Storage Hunters and Dave Gorman Modern Life is Goodish helped propel UKTV to a record share of the TV advertising market last year to match rivals Channel 5 and Sky for the first time. The figures put UKTV marginally ahead of Channel 5's portfolio of channels, with a Soci of 9.26, and Sky's own branded channels, including news and sport, which stood at 9.25. UKTV is already bigger than Channel 4's flagship station in terms of Soci, but smaller than its whole family of channels which include E4, Film4 and More4. - www.theguardian.com
Monday 04 January 2016, PM
New Year. New look. New Beginnings.
We are rolling out our brand new visual identity across BBC Three - the TV channel, our place on BBC iPlayer, on bbc.co.uk, on apps and pretty much anywhere else new BBC Three will be, which will be pretty much everywhere. The visual identity brings new BBC Three together - a new logo, new idents, new animations and new on screen presentation, all with a new colour pallete. - www.bbc.co.uk
Sunday 03 January 2016, PM
Scottish culture secretary accused of preposterous claims about BBC spending
Television executives have accused the Scottish culture secretary, Fiona Hyslop, of making bizarre and preposterous claims about BBC spending in Scotland in an escalating dispute over broadcasting policy. Pointing to the 323m raised in Scotland from licence fees, she has asked the BBC to triple its spending to 100m, including new, dedicated Scottish channels. - gu.com
Friday 01 January 2016, AM
A number of AM services turned off in Europe
Medium-wave transmitters for Deutschlandradio have been turned off in Germany, along with services in France and Luxembourg. Here in the UK, the only recent closures of AM radio are from a number of BBC local radio stations which have turned off transmitters during a number of trials. - radiotoday.co.uk
Farewell Medium Wave
In the UK, the BBC has quietly begun to shut down some of its power-hungry BBC local radio AM transmitters, using the cunning plan of turning them off for a 'trial' and seeing if anyone notices. Radio 4 boasts a clutch of Medium Wave transmitters, but its prize possession remains its powerful 198 Long Wave transmitter, beaming out from an antenna slung from the 700' high masts at Droitwich. - davidlloyd-radio.blogspot.co.uk
Thursday 31 December 2015, AM
How Hollywood Caught the UK's Most Prolific Movie Pirates
In 2012 the same FACT investigator began monitoring Baker's release group 'HOPE'. During the same month in which FACT investigated 26K, the anti-piracy group discovered from the group's NFO files that they were affiliated with Reid's group, RemixHD. - torrentfreak.com
Wednesday 23 December 2015, PM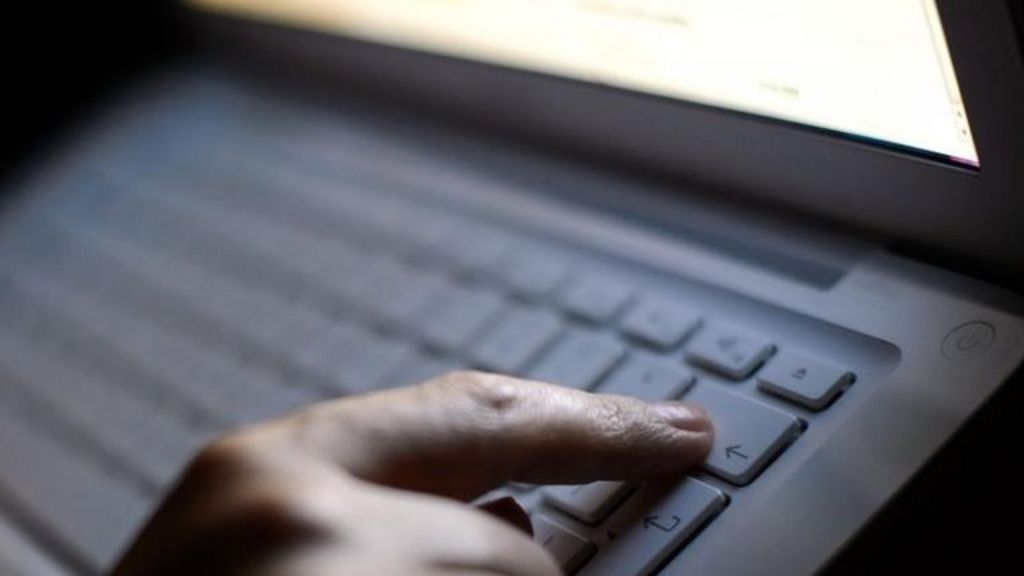 Broadband adverts confuse public, says Citizens Advice
In particular, line rental costs were often not included in the advertised headline cost. One advert, which the charity declined to identify, was so bad that only 22 of people in the research could work out accurately how much the deal on offer might cost them. - www.bbc.co.uk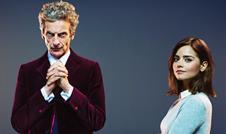 Ofcom opens door for BBC Studios
In the longer-term, it expects third-party producers to win more commissions, noting the relatively poor performance of BBC in-house to compete as part of the Window of Creative Competition - where it won under one-quarter of available hours in 2014/15. Concerns were also raised about the potential for increasing pressure on BBC commissioners to order shows from BBC Studios following its leap into the commercial space. - www.broadcastnow.co.uk
Tuesday 22 December 2015, AM
Licence rollover extension changes are made
Radiocentre has welcomed new legislative changes which will allow analogue licence rollovers for a further 5 years for stations that are also on DAB. Ofcom will outline the precise arrangements and planned timetable for renewals in the New Year. - radiotoday.co.uk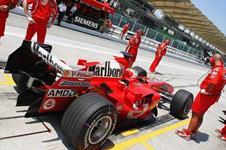 Channel 4 swoops for Formula One
Channel 4 has swooped for the terrestrial rights to Formula One, beating ITV to take over coverage of the motor racing competition from the BBC. The commercial broadcaster will air 10 live races a season from 2016, when Mercedes driver Lewis Hamilton will defend his world championship. Broadcast revealed last week that ITV was favourite to land the rights, but C4's bid has ultimately proved more attractive for F1 chief executive Bernie Ecclestone, seemingly because it has promised to broadcast the sport without adverts. - www.broadcastnow.co.uk
Streaming TV Isn't Just a New Way to Watch. It's a New Genre.
Full seasons, released all at once, are something genuinely new. And we're just starting to figure out their conventions and aesthetics. - www.nytimes.com
42 percent of cord-cutters don't even subscribe to home broadband
Fed up with your cable TV? Tired of paying for an expensive satellite package you barely use? You're not alone: Up to 15 percent of Americans have cut the cord, joining the 9 percent who have never had a cable or satellite TV subscription. - www.washingtonpost.com
Monday 21 December 2015, AM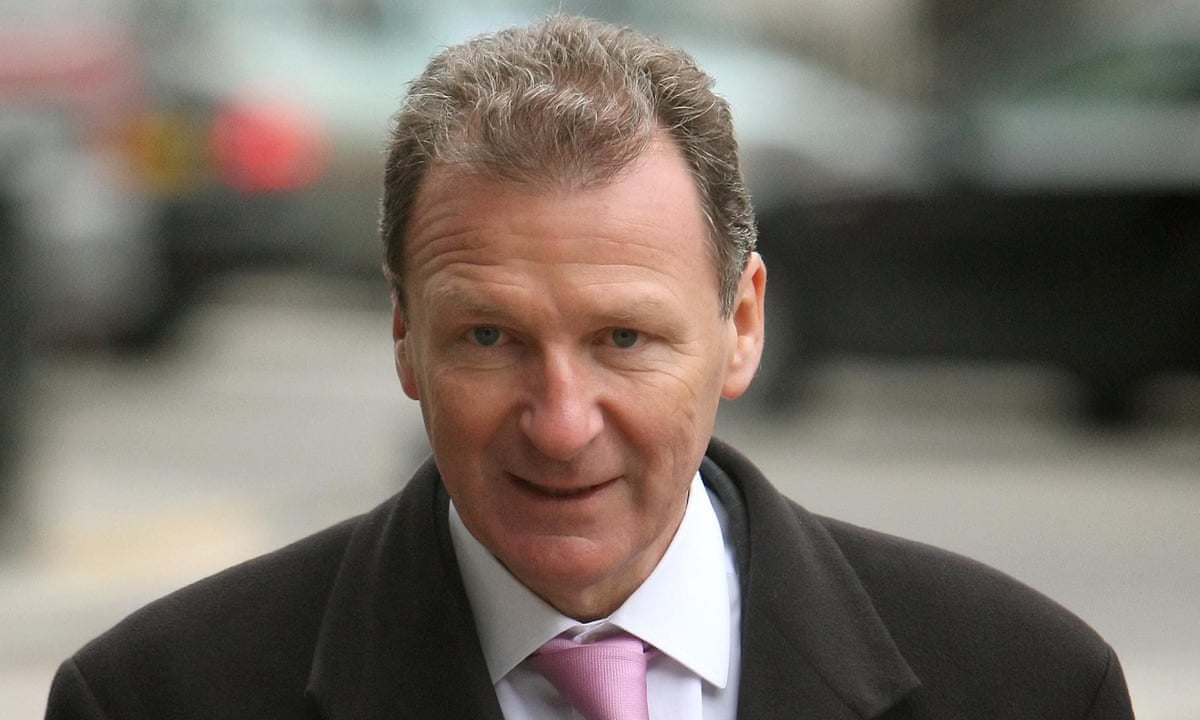 BBC hires Gus O'Donnell firm to review £700m costs of over-75s' licence fees
The BBC has hired the company chaired by former cabinet secretary Gus O'Donnell to explore how to get over-75s to voluntarily pay the licence fee and examine how the 700m annual costs might be reduced in the future. The BBC is to take on the cost of licence fees for over-75s in stages, with the government covering 468m of the total cost in 2018/2019 and 247m in 2019/20. - www.theguardian.com
Saturday 19 December 2015, PM
STV wants to take BBC Three's place in Freeview channel line-up
STV's local stations would then move from channel 23 to take up residence at channel 8, under the proposal. A second option would see BBC Alba on channel 7, BBC Four on channel 8 and the local Scottish services on channel 9. - www.thecourier.co.uk
Friday 18 December 2015, PM
Ofcom report reveals dominance of BBC in local, national and online news markets
Asked what specific outlets people use for news, BBC One was by far the most popular - listed by 48 per cent of respondents, down from 53 per cent last year. Some 31 per cent said they use a newspaper for news, down from 40 per cent last year. - www.pressgazette.co.uk
Tuesday 15 December 2015, PM
Netflix launches on UK's Freetime by Freesat platform » Digital TV Europe
Netflix has launched on UK free-to-air digital satellite platform Freesat via its Freetime connected TV service. Netflix is already available via Virgin Media and the YouView-based services offered by BT and TalkTalk in the UK, but has yet to launch on the new Freeview Play service launched to complement free-to-air digital-terrestrial platform Freeview. - www.digitaltveurope.net
Tuesday 15 December 2015, AM
Netflix's New Tech Makes for Better-Looking, Lower-Bandwidth Streams
SEE MORE Why Netflix Is Pushing 'Breaking Bad,' 'House of Cards' in 4K Ultra HD. In recent months, Netflix has been silently testing the new encoding scheme by sending out streams with new and improved bitrates and resolutions to randomly selected customers. Once Netflix's video algorithms team is done with re-encoding the existing catalog, it already has a number of new challenges ahead. There is 4K, and there are a number of other ways to improve image quality, including higher frame rates and HDR. And then there is another crazy idea that could require the company to re-encode the entire catalog all over again After finding the best setting for each single video, Aaron's team is now thinking about even encoding each scene of a movie or TV show with different settings to account for higher information density during fight scenes and lower demands during slow moments of introspection. - variety.com
Monday 14 December 2015, AM
Guernsey gets national BBC stations on DAB
National DAB radio services have arrived in Guernsey from the BBC, after a week of testing. The island would have had the services earlier but there has been discussions about moving the transmitter site locally. - radiotoday.co.uk
Sunday 13 December 2015, AM
BBC continues to improve DAB coverage
The BBC has announced where it has boosted or introduced DAB coverage of its national digital radio stations since October, as its roll-out of national DAB heads towards the end. DorkingImproving coverage in Dorking, parts of Mickleham and Leatherhead. HaslemereImproving coverage in Haslemere and Liphook. - www.a516digital.com
Saturday 12 December 2015, AM
Netflix usage gaining ground on ITV Player and iPlayer in UK
Netflix use gaining ground on ITV Player and iPlayer in UK. New research from Parks Associates indicates that 18 of UK broadband households have used paid-service Netflix in the past 30 days, compared to 20 who used the free ITV Player and 33 who used the free iPlayer to stream video programming. Overall 58 of U.K. broadband households used a video streaming service or player within the past 30 days. - www.iptv-news.com
Friday 11 December 2015, AM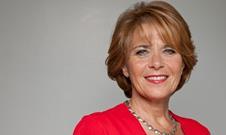 Heggessey accuses government of being 'underhand' over C4
Lorraine Heggessey has attacked the government for the œunderhand way it has handled the potential Channel 4 sell-off and warned that the UK broadcasting ecology could change very suddenly.Delivering the RTS Christmas Lecture on Wednesday, the former BBC1 controller said she was concerned how C4 privatisation had been sneaked on to the agenda by culture secretary John Whittingdale after he denied it was under consideration at the Edinburgh International Television Festival in August.To start proposing a major change like this at a time when they've refused to extend Terry Burns™ tenure, so that C4 is essentially without a chairman, and when everyone is very much focused on the BBC licence fee debate, makes it seem like the DCMS is trying to pull a fast one, Heggessey said.. - www.broadcastnow.co.uk
Wednesday 09 December 2015, PM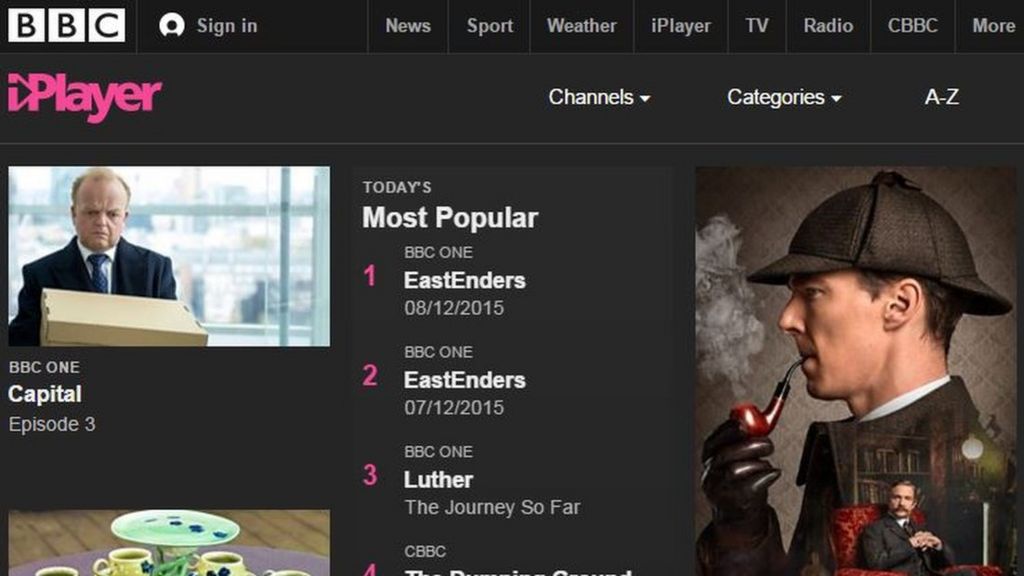 Netflix, iPlayer and others to be available on holiday
Online service subscriptions, such as Netflix, BBC iPlayer and Sky's Now TV, will be portable across the EU under proposals announced on Wednesday. Supporters said the proposals were an opportunity for creative industries. - www.bbc.co.uk
Wednesday 09 December 2015, AM
DAB radio coverage gets a boost in Sussex
Digital radio reception is being improved for over 330,000 people in the Sussex area - around Crawley, Newhaven, Heathfield and in the Sussex Weald, north of Shoreham. The Mayor urged all digital listeners in Sussex to retune to ensure that they could continue to listen to BBC Sussex, Heart Sussex, Smooth Radio Sussex, Capital, Gold, KISSTORY, heat, Gaydio and Smile Sussex. - radiotoday.co.uk
Tuesday 08 December 2015, PM
Is BBC One really the same as ITV?
Having cut the BBC's funding if you then freeze the BBC in aspic with very detailed regulations, there is a real danger that you end up with a diminished BBC. While a BBC that paints by numbers and ticks any number of boxes may be good news for commercial competitors, it would not deliver the genuine creativity and innovation valued by licence fee payers. 2 A ban on the BBC showing any acquired content or formats on BBC One or BBC Two. - www.bbc.co.uk
Monday 07 December 2015, PM
Disconnected viewing experiences
The ways in which we watch television are continuing to evolve, with online viewing increasing, but traditional broadcast television remains overwhelmingly the most important way of watching in the United Kingdom. More programming is being viewed over the internet than ever before, but most viewing continues to be to linear broadcast television. - informitv.com
Monday 07 December 2015, AM
Ofcom pushing ahead with small-scale DAB and planning for terrestrial TV changes
As part of Ofcom's newly-published plans for the 2016/17 financial year, it has confirmed that it is going to continue its work on 'small scale DAB', a low-cost, simplified approach to enabling stations to broadcast across a small area on DAB. Ofcom wants to expand small scale DAB services to more areas and has been working on identifying suitable frequencies and setting up the regulatory framework for smaller operators if small scale DAB was to enter regular, full-time service across the UK. The current roll-out of local, mostly countywide DAB multiplexes will continue to be supported into the next financial year, according to the proposed Ofcom annual plan. - www.a516digital.com
Nielsen: Smartphones and the Internet are eating our TV time
In the same age group, the demographic most highly coveted by advertisers, use of those devices fell 8 percent over the same period to a combined 16.6 million people per minute. The new Nielsen data also looks at time spent watching video on various devices, but not for TV-connected devices, where users were clocked playing games as well. - bigstory.ap.org
Saturday 05 December 2015, AM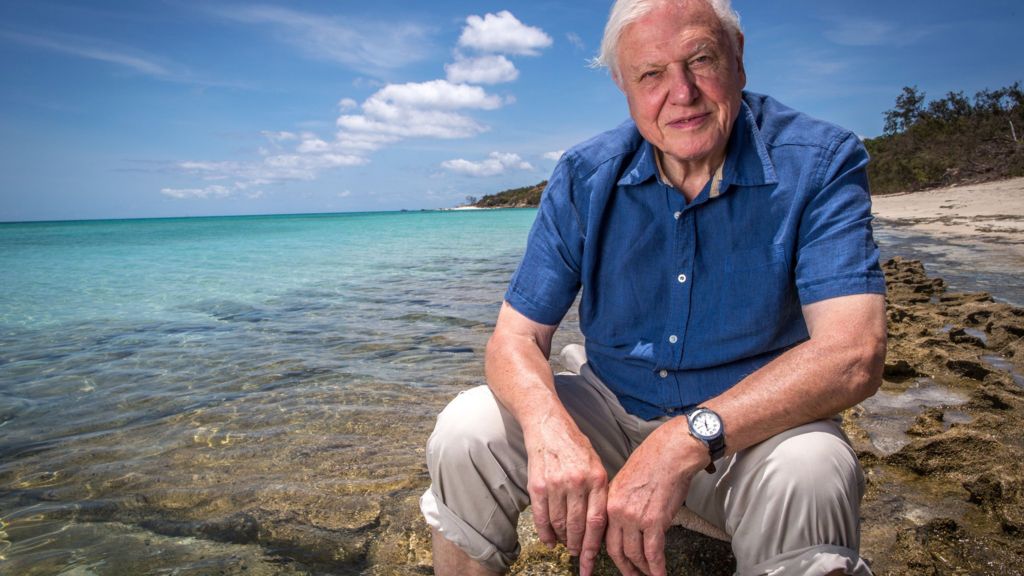 Sir David Attenborough: 'I am concerned about future of the BBC'
Sir David Attenborough has voiced concern about the BBC's future as he returns to film at the Great Barrier Reef, after nearly 60 years. Sir David's new three-part series, which begins later this month on BBC One sees him return to the Great Barrier Reef in north-eastern Australia. - www.bbc.co.uk
Wednesday 02 December 2015, PM
DTG :: News :: Ofcom reveals TV homes drop, iPlayer on the rise, Virgin Media goes back to…
Virgin Media recently acquired US horror series 'Ash vs Evil Dead', marking a return to the business of owning content. The deal with US media firm Starz allows Virgin Media to make the first five episodes immediately available on their VoD service, with the remaining episodes added after airing in the US. This is the first significant move back into content since the Virgin Media channels division was sold off to Sky in 2010. - www.dtg.org.uk
Wednesday 02 December 2015, AM
UTV shareholders agree on £100m sale to ITV
UTV has recently sold one of its stations to Global, meaning Juice FM Liverpool will become Capital next month. The company is gearing up towards the launch of three brand new national radio stations early next year on DAB. - radiotoday.co.uk
Tuesday 01 December 2015, PM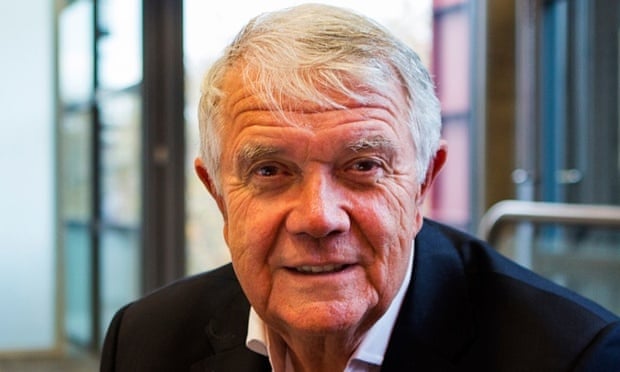 Channel 4 News in current form 'unlikely to survive privatisation'
The outgoing Channel 4 chairman Terry Burns has said he struggles to see how the broadcaster's 7pm news bulletin would survive at its current length in a primetime slot if the channel were privatised. Burns said uncertainty over Channel 4's future had been disruptive to the channel's ongoing operations. - www.theguardian.com
57% of UK TV housesholds have HD
Significantly more viewers choose to watch ITV in standard definition rather than ITV HD, most of the time. Online catch-up viewing is now increasingly substituting for DVR-recorded programming when viewers want to watch programmes they have missed. - www.broadbandtvnews.com
Tuesday 01 December 2015, AM

Ofcom launches Wi-Fi checker
Move your router to a different part of your home The walls and furniture in your house act as an obstacle to the Wi-Fi radio frequencies. Try restarting your wireless router This may automatically select a less busy Wi-Fi radio frequency. - consumers.ofcom.org.uk
Monday 30 November 2015, PM
European broadcasters retain spectrum
An international conference has decided to maintain certain radio frequencies primarily for broadcasting in Europe, Africa the Middle East and Central Asia, while providing further capacity for mobile broadband in some bands globally. The GSMA, which represents mobile operators and associated companies, had argued for the UHF band below 700MHz to be allocated to mobile services on a 'co-primary' basis with broadcasting. - informitv.com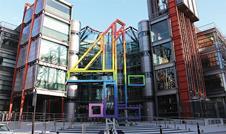 C4's future to be decided in new year
The government could reach a decision over whether to privatise Channel 4 as early as January, Broadcast understands.The Department for Culture, Media and Sport (DCMS) quietly began a formal process with the broadcaster just over three weeks ago, requesting detailed information to help it assess privatisation and other options.It is examining C4's finances and is understood to have sent the broadcaster a series of questions to answer, which will help it explore a number of potential models.Sources have indicated to Broadcast that among these is how a privately-owned C4 might operate were it allowed to have in-house production. - www.broadcastnow.co.uk
Friday 27 November 2015, AM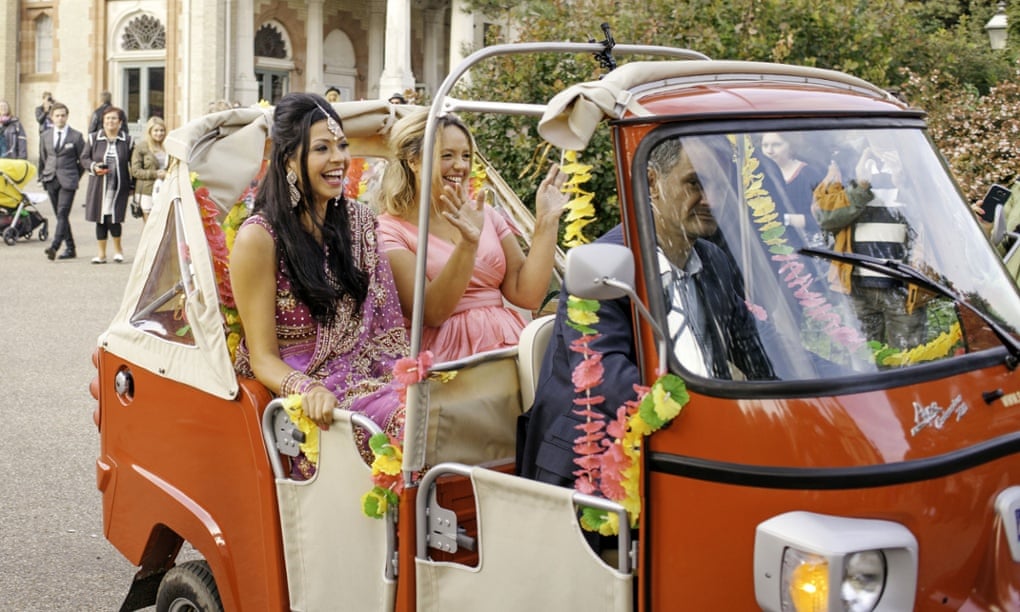 BBC3 TV channel to be switched off by February, BBC Trust confirms
The BBC3 TV channel will be switched off by February next year, the BBC Trust has confirmed, despite accepting that almost 1 million younger viewers could desert the corporation as a consequence. As expected the trust confirmed its rejection of the corporation's controversial bid to launch a BBC11 channel in place of BBC3. The report gave given the corporation three months to return with a full proposal for the use of the BBC3 TV spectrum. - www.theguardian.com
Thursday 26 November 2015, PM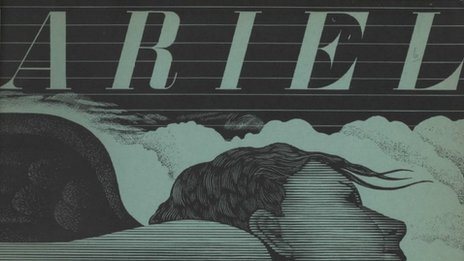 A new Ariel for a new era
The latest change sees Ariel becoming a true internal channel for the first time in its long history, available only to BBC employees via Gateway. The world has changed unrecognisably since the first edition of Ariel in June 1936 but the brand remains, with its fundamental remit, to convey messages, news, perspective and context on what matters most to us, the people of the BBC. That's the same as it ever was. - www.bbc.co.uk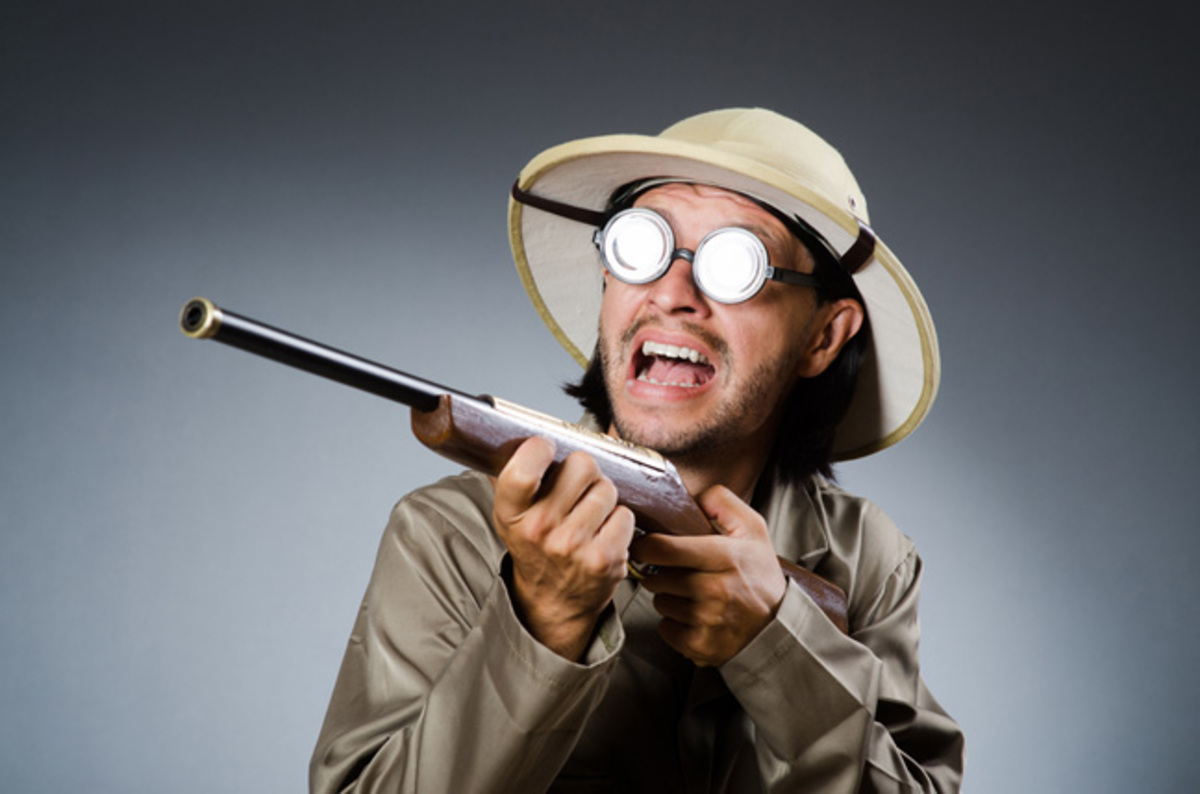 Broadband's frequency hunters denied Freeview patch
Between them these two muxes carry eight of the Freeview platform's 14 HD channels. With major changes to Freeview potentially less than two years away, let's hope Geneva at least means light is coming. - www.theregister.co.uk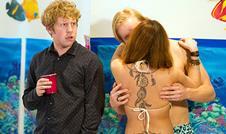 BBC3 to move online by March 2016
The BBC Trust has formally approved proposals to close BBC3 as a linear channel in January and to gradually transition it online by March 2016.As a condition of the move, the service licence agreements of both BBC1 and BBC2 have been amended to require an extra commitment to programming for 16-34 year olds.The two channels will also be required to air all BBC3's long-form content "at a variety of times" in their schedules as soon as the linear channel closes at the end of February.The decision marks the culmination of an 11-month public value assessment (PVA) by the Trust, under which the governing body has also confirmed that the proposals to launch BBC1+1 have been rejected.However, as mooted under a provisional decision on the BBC3 plans in June, the Trust has approved plans to extend CBBC's broadcast hours from 7pm to 9pm and develop iPlayer to include online-first and third party content. www.broadcastnow.co.uk
Thursday 26 November 2015, AM
ITU Allocates 700MHz Band For Mobile Broadband
Freeview delivers broadcasts using the spectrum, but the mobile industry has identified the band is one that can offer additional capacity for mobile data services and global harmonisation will allow equipment manufacturers to deliver economies of scale. In addition to the 700MHz band, the mobile industry body is targeting airwaves between 470MHz and 698MHz, L-band frequencies located between 1300 and 1518MHz, the 2.7 - 2.9GHz band and 'C Band' spectrum between 3.4GHz and 4.2GHz. Around 1000MHz of spectrum is currently allocated for mobile services, but the GSMA says another 600-800MHz needs to be allocated by the ITU. - www.techweekeurope.co.uk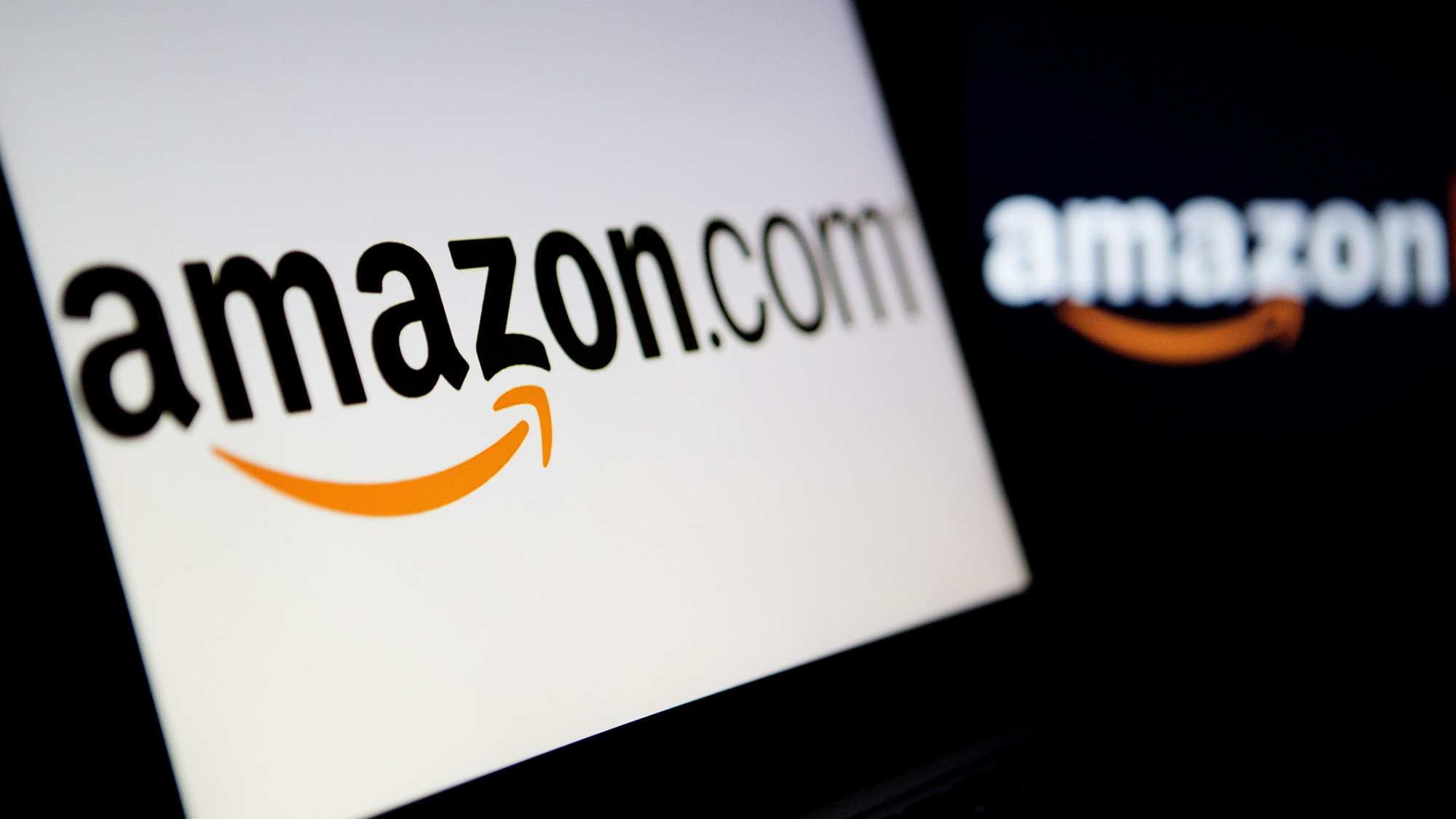 Amazon Said Planning to Add Other Online Networks to Prime Video
Prime Instant Video would resemble something between a cable-TV subscription, though without live programming, and the online array of video offered through devices from Roku Inc., Apple TV or Amazon's own Fire TV. Amazon will feature videos from the added services within Prime, along with its own original shows and licensed programming, and include its partners' branding as well, the people said. The changes to Prime Instant Video are separate from Amazon's ongoing effort to start a live online-TV service that would compete directly with cable TV. Amazon continues to talk to media companies about that service, which could interest more users in the Fire TV. Apple is pursuing a similar strategy. - www.bloomberg.com
Wednesday 25 November 2015, PM
DAB radio transmitters turned on in Plymouth
All local DAB listeners will need to retune their radio sets as well, as frequencies for the local digital radio stations change, and new ones are added. Over 51 of homes in Devon have a DAB digital radio, and 42.2 of radio listening hours are to digital platforms. - radiotoday.co.uk
Tuesday 24 November 2015, AM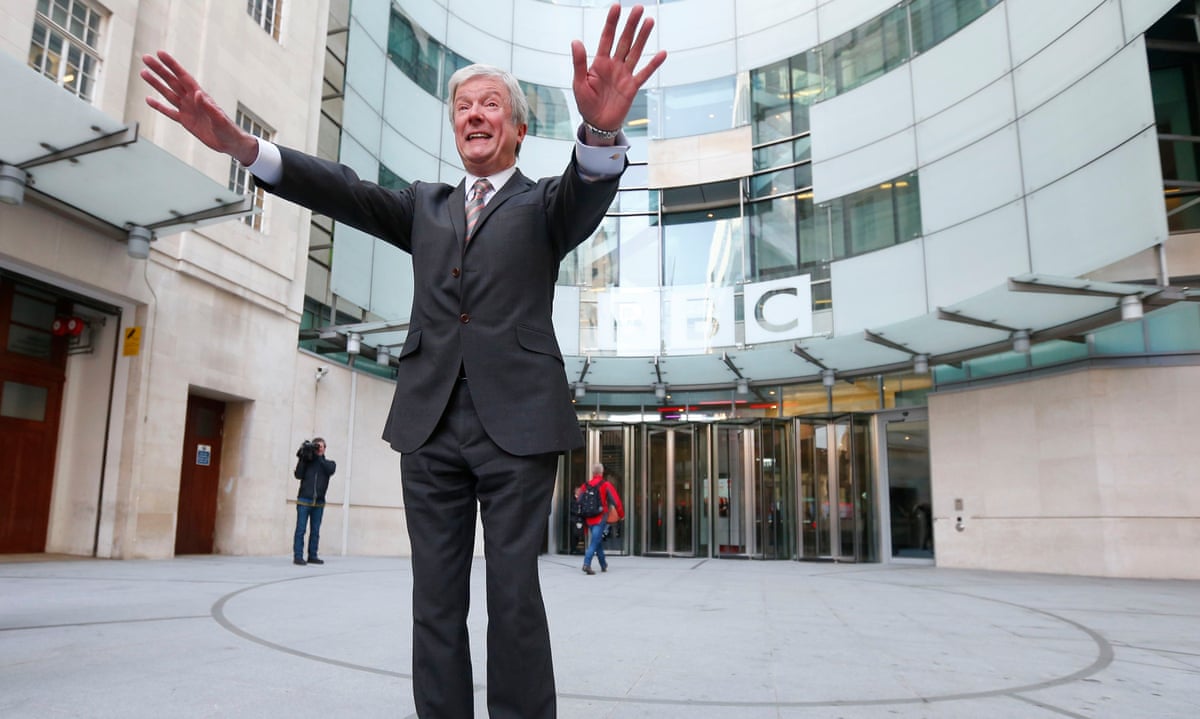 BBC World Service to receive £289m from government
In total it will invest 289m which will be spent on a number of new services including new radio services in North Korea, Ethiopia and Eritrea a better TV service in Africa additional language broadcasts via digital and television in India and Nigeria better regional content for the BBC Arabic Service, improved digital and TV services in Russia and for Russian speakers and improved video across its output. Ironically the amount invested is close to the 245m annual cost of the World Service that the corporation was forced to take on from the Foreign and Commonwealth Office last year as part of the 2010 licence fee settlement with the government. - gu.com
Monday 23 November 2015, PM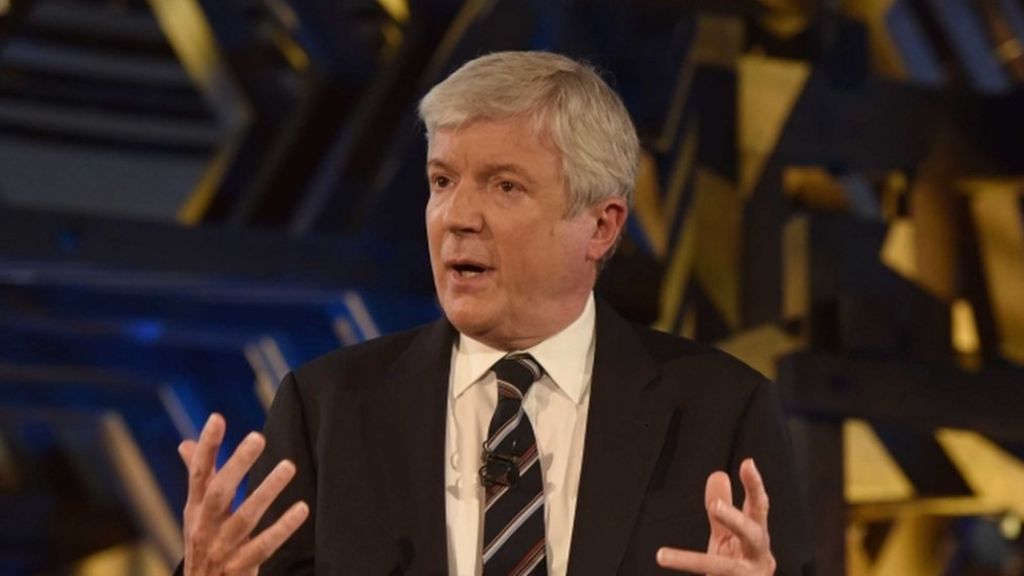 BBC independence 'eroded', says director general
The BBC's political independence has been gradually eroded, according to the corporation's director general. Lord Hall, echoing the current BBC chairman, Rona Fairhead, says the roles should be split and the BBC should for the first time have an external regulator. - www.bbc.co.uk
Why we watch TV whitepaper
Why do we watch television How does is satisfy our social, societal and lifestyle choices And how can broadcasters and programme creators connect with tomorrow's audiences Produced in association with leading media consultant Dr William Cooper of informitv, this whitepaper explores what 'television' means in today's world, and how its role will continue to evolve with viewers' needs. - response.pro.sony.eu
Freeview Play delivers next gen TV with HbbTV 2.0
Freeview Play delivers next gen TV with HbbTV 2.0. Freeview Play, a Freeview and Digital UK co-initiative, is built on the HbbTV 2.0 standard which was released earlier this year. - www.iptv-news.com
Saturday 21 November 2015, PM
Trust consults on BBC guidelines for coverage of Elections in 2016 and Referendum on the U…
BBC - Trust consults on BBC guidelines for coverage of Elections in 2016 and Referendum on the UK's membership of the European Union - BBC Trust. - www.bbc.co.uk
Tech changes to Channel 5 on satellite coming up
Although there has been just one national version of Channel 5 since 1st August 2015, individual data streams linked to the old regions have remained. Channel 51 and Channel 5 HD are unaffected by the changes, regardless where you are in the UK. Freesat hasn't yet commented on how the changes might affect viewers with their service in the coming weeks, as Freesat's programme data is also broadcast alongside Sky's data on Channel 5's satellite signal. - www.a516digital.com
Friday 20 November 2015, PM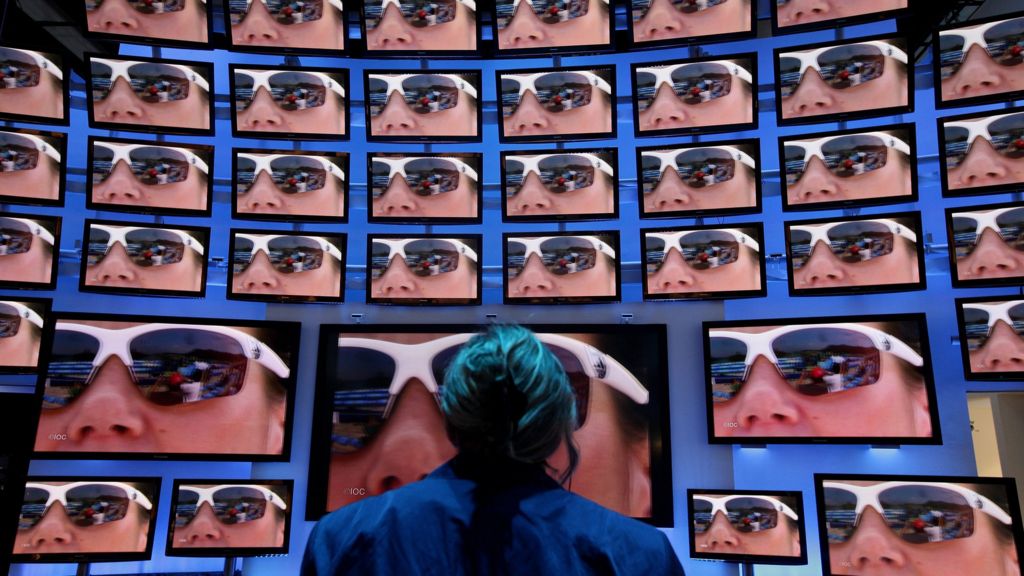 Man jailed for selling illegal Virgin Media TV boxes
The boxes contained hardware which enabled users to watch Virgin Media television services without subscribing. Officers found the boxes, which he was selling for 40 each, alongside 600 worth of cocaine at his property earlier this year. - www.bbc.co.uk
Thursday 19 November 2015, PM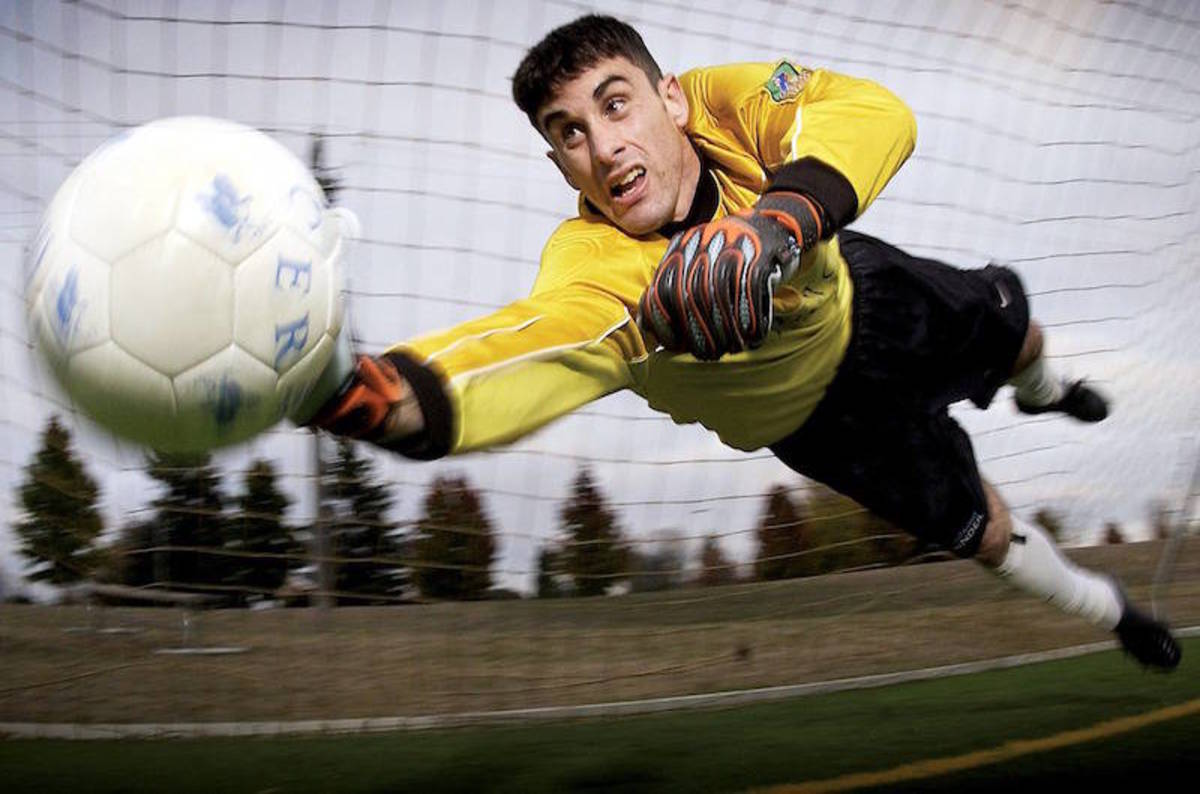 BT could lawyer up after Sky's sport channels obligation removed The Register
BT has attacked Ofcom's decision to lift a five-year-long obligation on Sky to offer its sports channels to competitors in the market. Sky queues up Sky Q. On Wednesday, Sky unveiled a fancy new set top box, dubbed Sky Q, which will launch in early 2016. - www.theregister.co.uk
Thursday 19 November 2015, AM
BBC Four and News Channel facing axe as BBC eyes cuts of £550m
The director-general is understood to be considering merging BBC Four, the upmarket arts channel, with BBC Two, and moving the News Channel online. Alongside cuts to sport, the corporation will axe 12 million from its television budget, with reductions in factual, comedy and entertainment programming. - www.telegraph.co.uk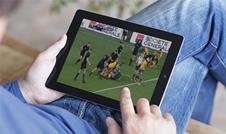 Live TV runs through our blood
TV is instant and alive. Live viewing runs through our blood. Rather than adding the odd movie or TV show to our service every few weeks, we broadcast up to nine hours of new content every day. Live TV still creates a shared experience and enables us to deliver advertisers simultaneous mass reach.When pay-TV and the internet threatened 'the end of TV' 20 years ago, we found a way to co-exist. New players present ITV with exciting opportunities to innovate in the space in the UK and internationally. But the point at which those services start to move further towards a linear TV model is precisely the point at which we need to make sure we use our digital services – and back ourselves – to offer our audiences what we are already brilliant at. After all, we've been doing it for 60 years. www.broadcastnow.co.uk