Freeview Light on the Betws-y-Coed (Conwy, Wales) transmitter

Brian Butterworth first published this on - UK Free TV
The symbol shows the location of the Betws-y-Coed (Conwy, Wales) transmitter which serves 3,000 homes. The bright green areas shown where the signal from this transmitter is strong, dark green areas are poorer signals. Those parts shown in yellow may have interference on the same frequency from other masts.
This transmitter has no current reported problems
The BBC and Digital UK report there are no faults or engineering work on the Betws-y-Coed (Conwy, Wales) transmitter.


_______
Which Freeview channels does the Betws-y-Coed transmitter broadcast?
If you have any kind of Freeview fault, follow this
Freeview reset procedure
first.
Digital television services are broadcast on a multiplexes (or Mux) where many stations occupy a single broadcast frequency, as shown below.
Mux
H/V
Frequency
Height
Mode
Watts

PSB1




BBCA

V max

C22 (482.0MHz)
354m
DTG-3

100W


1 BBC One (SD) Wales, 2 BBC Two Wales, 9 BBC Four, 23 BBC Three, 201 CBBC, 202 CBeebies, 231 BBC News, 232 BBC Parliament, 250 BBC Red Button, plus 13 others 700 BBC Radio 1, 701 BBC Radio 1Xtra, 702 BBC Radio 2, 703 BBC Radio 3, 704 BBC Radio 4 (FM), 705 BBC Radio 5 Live, 706 BBC Radio 5 Live Sports Extra, 707 BBC Radio 6 Music, 708 BBC Radio 4 Extra, 709 BBC Asian Network, 710 BBC World Service, 719 BBC Radio Wales, 720 BBC Radio Cymru,



PSB2




D3+4

V max

C25 (506.0MHz)
354m
DTG-3

100W


5 Channel 5, 6 ITV 2, 10 ITV3, 14 Film4, 15 Channel 4 +1 South ads, 18 More4, 26 ITV4, 30 E4 +1, 35 ITV1 +1 (Wales),



PSB3




BBCB

V max

C28+ (530.2MHz)
354m
DTG-6

100W


56 5SELECT, 101 BBC One HD Wales, 102 BBC Two HD (England), 104 Channel 4 HD South ads, 105 Channel 5 HD, 106 BBC Four HD, 110 Channel 4 HD (Wales), 204 CBBC HD, 205 CBeebies HD, plus 1 others 66 TBN UK,


DTG-3
64QAM 8K 2/3 24.1Mb/s DVB-T MPEG2
DTG-6
256QAM 32KE 2/3 40.2Mb/s DVB-T2 MPEG4
H/V: aerial position (horizontal or vertical)
Are you trying to watch these 43 Freeview channels?


The
Betws-y-Coed (Conwy, Wales)
mast is a
public service broadcasting
(PSB) transmitter, it does not provide these
commercial
(COM) channels: 4seven, 5Action, 5STAR, 5USA, Aljazeera English, Blaze, Blaze +1, CBS Reality, Challenge, Channel 5 +1, CITV, YAAAS!, Dave, Dave ja vu, DMAX, Drama +1, E4 Extra, Film4 +1, Food Network, GB News, GREAT! movies, GREAT! movies action, HGTV, HobbyMaker, ITV2 +1, ITV3 +1, ITV4 +1, ITVBe +1, Legend, PBS America, pick, POP MAX, Quest +1, Quest Red, Really, Sky News, Smithsonian Channel, Talking Pictures TV, TCC, That's TV (UK), Together TV, W, Yesterday +1.
If you want to watch these channels, your aerial must point to one of the 80
Full service Freeview transmitters
. For more information see the
will there ever be more services on the Freeview Light transmitters?
page.
Which BBC and ITV regional news can I watch from the Betws-y-Coed transmitter?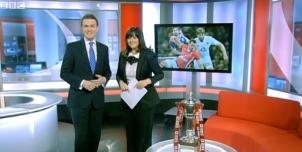 BBC Wales Today
1.2m homes
4.7%
from
Cardiff
CF5 2YQ, 183km south (169°)
to
BBC Wales region - 206 masts
.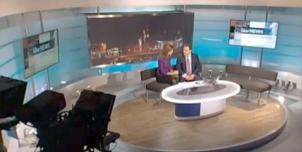 ITV Cymru Wales
1.2m homes
4.7%
from
Cardiff
CF5 6XJ, 186km south (170°)
to
ITV Wales region - 206 masts
.
How will the Betws-y-Coed (Conwy, Wales) transmission frequencies change over time?
1950s-80s
1984-97
1997-98
1998-2009
2009-13
14 Nov 2018
VHF

A

K

T

A

K

T

A

K

T

A

K

T

A

K

T

C4

BBCtvwaves
C21
BBC1waves
BBC1waves
BBC1waves

+

BBCB
C22
BBCA
C24
ITVwaves
ITVwaves
ITVwaves
D3+4
C25
D3+4
C27
BBC2waves
BBC2waves
BBC2waves
BBCA
C28
BBCB
C31
C4waves
C4waves
C4waves
tv_off Being removed from Freeview (for 5G use) after November 2020 / June 2022 - more
Table shows multiplexes names see this article;
green background for transmission frequencies
Notes:
+
and
-
denote 166kHz offset;
aerial group
are shown as
A
B
C/D
E
K
W
T
waves
denotes analogue; digital switchover was 21 Oct 09 and 18 Nov 09.
How do the old analogue and currrent digital signal levels compare?
Analogue 1-4

630W

BBCA

,

D3+4

,

BBCB

(-8dB)

100W
Which companies have run the Channel 3 services in the Llanddona transmitter area
| | |
| --- | --- |
| Jan 1958-Jul 1968 | Television Wales and the West |
| Jul 1968-Feb 2004 | Harlech Television |
| Feb 2004-Dec 2014 | ITV plc |

| | |
| --- | --- |
| Feb 1983-Dec 1992 | TV-am• |
| Jan 1993-Sep 2010 | GMTV• |
| Sep 2010-Dec 2014 | ITV Daybreak• |
• Breakfast ◊ Weekends ♦ Friday night and weekends † Weekdays only. Betws-y-Coed was not an original Channel 3 VHF 405-line mast: the historical information shown is the details of the company responsible for the transmitter when it began transmitting Channel 3.
Comments
Wednesday, 7 July 2021

Will you ever upgrade the betws y coed lite m
ast for a full one?

Nigel Roberts's 1 post

Nigel Roberts: This is an independent technical help website, so nobody here has anything to do with operating any transmitter. The Betws-y-Coed transmitter covers just 3,000 homes so the commercial broadcasters are not interested in broadcasting their channels as there aren't enough viewers to make the cost of upgrading the transmitter worthwhile. If you provide a full postcode, we can check whether you might be able to receive more channels from another transmitter, otherwise look at getting Freesat.

StevensOnln1's 3,397 posts
Monday, 29 November 2021

Channel 22 not working

Jamie's 1 post
Tuesday, 30 November 2021

Jamie:

The BBC are reporting a fault.
Whilst the BBC have reported fault details on their individual transmitter page, they have not (yet?) added it to a page which is an engineering list of Freeview faults which is where the updates to this site come from.

From 4:56:04pm on 29th Nov 2021 BBC A Off the air due to a fault

There doesn't yet appear to be any further BBC updates, the problem may have been fixed by the time I post this!

Chris.SE's 3,170 posts

Yes, why are they not reporting any faults on the transmitter page or the BBC Freeview?

Steven's 2 posts

Steven:

Did you read my post - I posted the report from the BBC which I did also state was on THEIR transmitter page.
The BBC report now says -
From 4:56:04pm on 29th Nov 2021 to 9:20:14am on 30th Nov 2021 BBC A Off the air due to a fault

So your signals should have returned this morning.
I would think with the limited number of engineers, they are too busy working out which transmitters and/or their antennae need attention as opposed to those off-air due to power outages, never mind updating one particular list when there are usually other ways of checking. Have you any idea how many transmitters were affected by storm Arwen?

If you happened to retune when you had no signal (when you were correctly tuned) that is never advised - then it will either have cleared the correct tuning or maybe become tuned to a much lower power relay nearby and have poor signals. If so, then you'll need to retune again BUT only if you are no longer correctly tuned.

Updated statement from BBC Engineering -

Interruptions to television and radio services due to Storm Arwen

***Updated Monday 29th November 2021***

Storm Arwen has caused significant disruption to television and radio services across the UK. Regional electricity suppliers and the transmitter operator are working hard to restore services.

If you have reception problems or completely lost services use ourtransmitter checker toolto see if there is a problem with your local transmitter.

If there is a known problem with the transmitter, you'll need to wait until it has been fixed. As an interim measure, consider using BBC iPlayer or Sounds if possible.

We are aware that the transmitter operator is dealing with a large number of issues. In addition, access to some transmitter sites is either difficult or not possible due to the storm.

What to do if you have problems

If there is no known problem at your local transmitter (check using the transmitter checker tool), it would be worth discussing with a neighbour to see if they are also affected. If they don't have any problems, it is possible your aerial system could have been affected by the storm. Look at the aerial from the ground. Does it look damaged? Has it moved or is a cable displaced? If so, these are good indicators that it might be a good idea to call an aerial engineer to take a look. Even if you can't visibly see a problem, it does not mean there isn't one.

We cannot recommend individual Installers. However, theCAI (Confederation of Aerial Industries)is a recognised trade body that will be able to put you in touch with one of its members in your area.

If you've tried retuning to restore services and that did not help, this could indicate a problem either with the aerial system or the transmitter. Again, use thetransmitter checker toolto find out of there is still a problem at the transmitter site. Once resolved, you'll then need to retune again.

How to stay updated

Your best option is to use the transmitter checker tool, as that will provide the most relevant information for your location. We will also be keeping this page updated.

Keep up with the latest weather in your area.

Chris.SE's 3,170 posts
Select more comments
Your comment please