To join, leave or change ukfree.tv updates by email, enter your email address here:
Local TV on Freeview - new Ofcom maps

Brian Butterworth published on UK Free TV
Here are the maps produced by Ofcom to show the local television on Freeview areas idenfitied in the Ofcom: Indicative locations for local television multiplexes - Initial technical assessment [pdf] document.

The maps are shown with the service covering most homes listed first, as on the Local TV on Freview - table of winners and loosers page.

Crystal Palace, Sutton Coldfield and Brierley Hill




Emley Moor and Beecroft Hill (relay), Winter Hill (southeast petal) and Saddleworth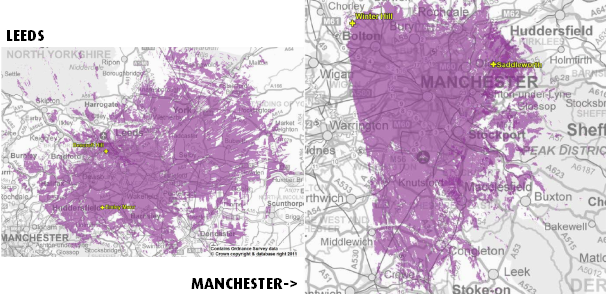 Fenham and Pontop Pike, Winter Hill (southwest petal) and Storeton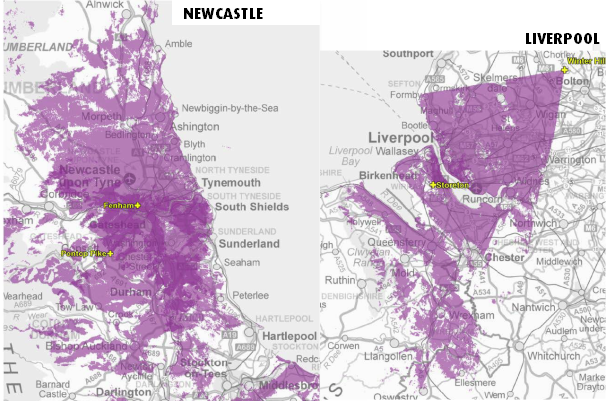 Black Hill (west petal), Craigkelly




Wenvoe, Black Hill (northeast petal)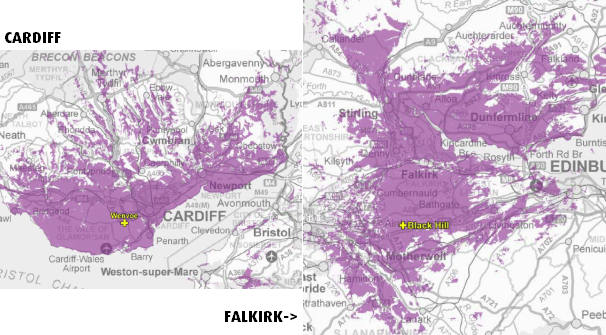 Rowridge, Angus and Tay Bridge (relay)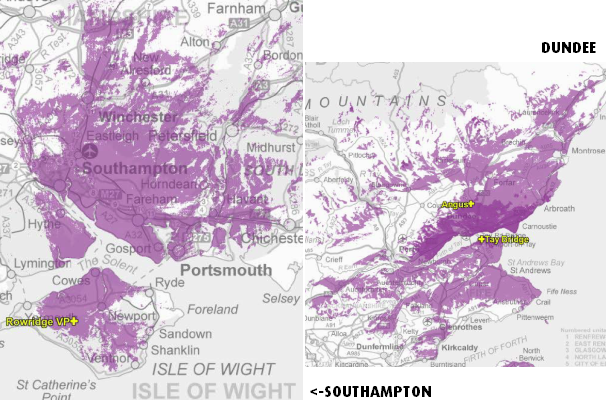 Bristol Kings Weston and Bristol Ilchester Crescent and Mendip, Hannington (northeast petal)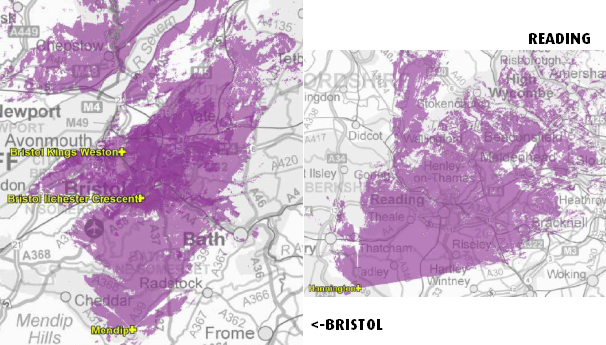 Winter Hill (northeast petal), Waltham and Nottingham



Bilsdale (north petal), Belmont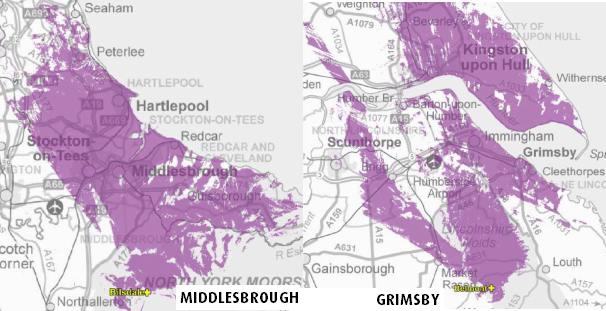 Divis, Bluebell Hill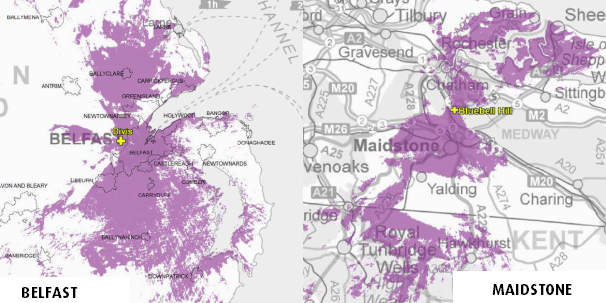 Sheffield, Guildford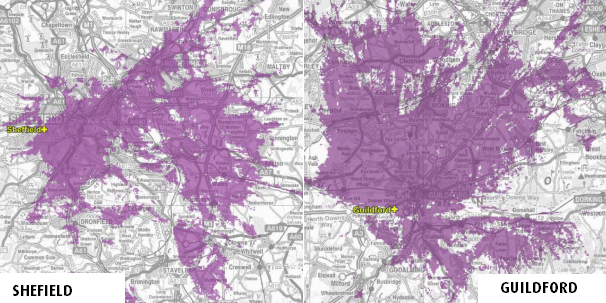 Darvel, Tacolneston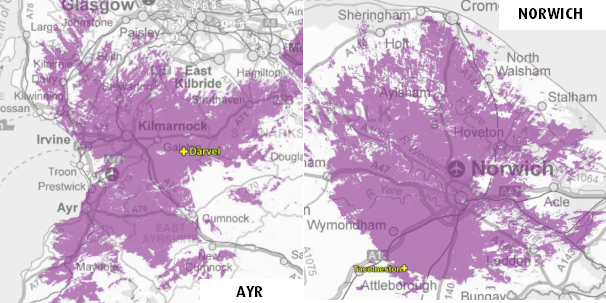 Whitehawk Hill, Fenton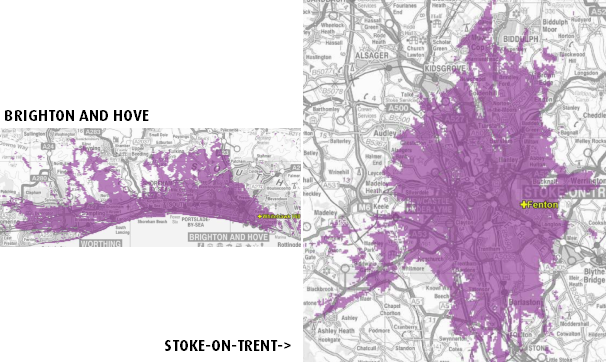 Bilsdale (south), Ridge Hill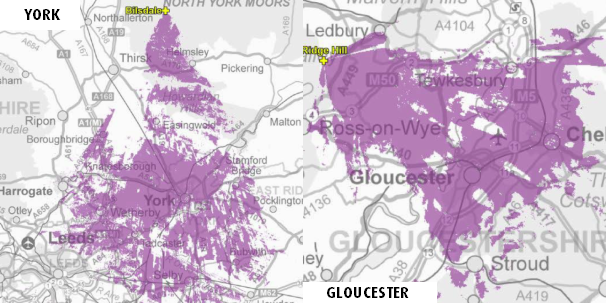 Lancaster, The Wrekin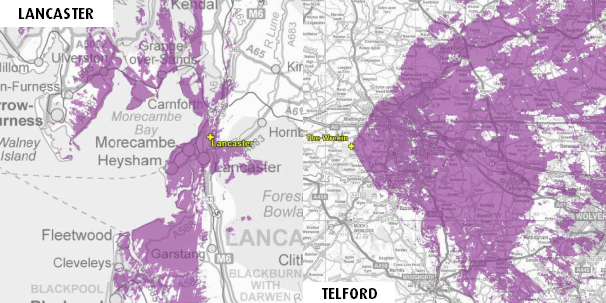 Durris, Pendle Forest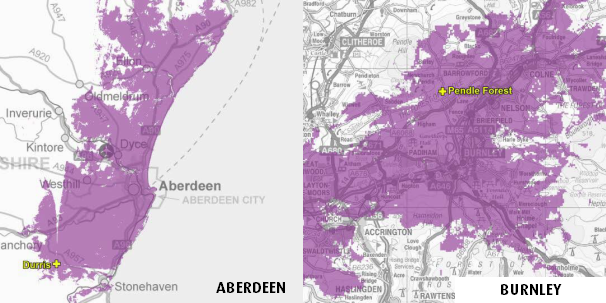 Caldbeck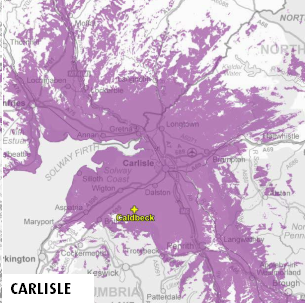 Reigate, Kilvey Hill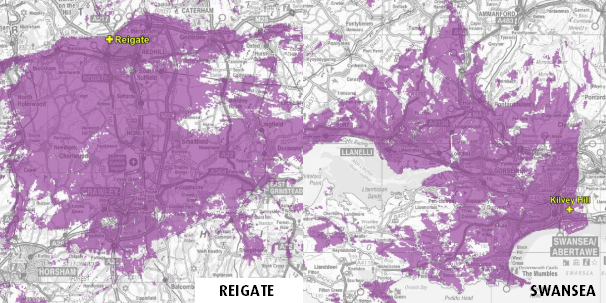 Hemel Hempstead, Oxford



Heathfield, Plympton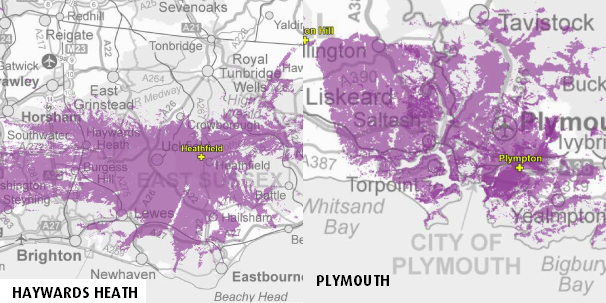 Moel-y-Parc, Hannington (southeast petal)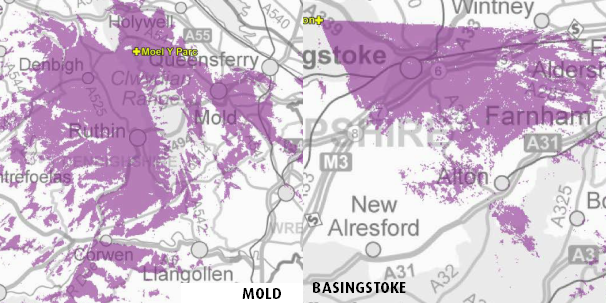 Madingley (Cambridge) (ex-C5), Bromsgrove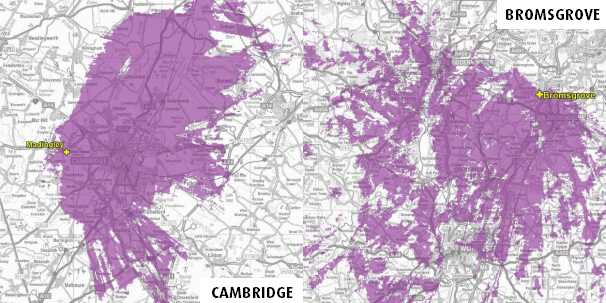 Luton, Keighley, Malvern, Rosemarkie, Lark Stoke, Sandy Heath, Tunbridge Wells, Limavady, Dover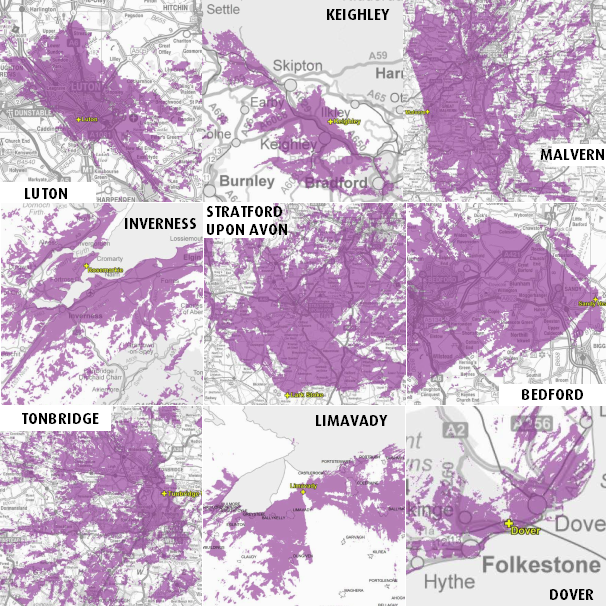 Carmel, Poole, Knockmore, Rosneath, The Wrekin (east), Ridge Hill (northeast), Olivers Mount, Salisbury, Londonderry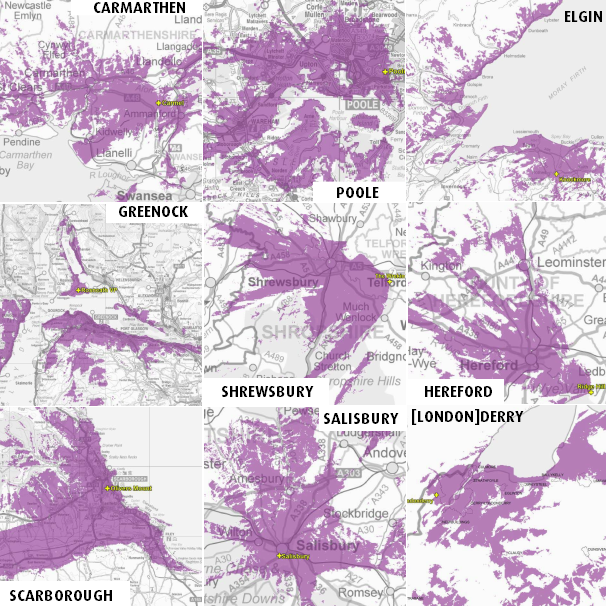 Kidderminster, Huntshaw Cross and Barnstaple (relay), Presely, Llanddona

Comments
Saturday, 24 March 2012

Interesting that Ofcom are foreseeing making this facility available, but I wonder how good such services are at promoting themselves with distinctive content, and thus how much demand there might be.

Southampton had an analogue channel 6 for a while, and I believe I remember a friend saying something about the Oxford area or near there.

I discovered the Southampton one on moving back to the area in 2003. It was a weaker signal and rather grainy here in the north of the coverage, I'd guess perhaps from the Fawley transmitter used for Channel 5, but I don't know.

I didn't become a regular viewer, just checked up on it about half a dozen random times. There was some local programming, but a couple of times I looked it was relaying a Sky channel.

I think it closed down a while ago.

Andy's 5 posts
Thursday, 5 April 2012

I dont see preston on the map

Robert's 1 post
Friday, 27 April 2012

With the closure of Channel M which was the nation's only local digital TV station, and the pronouncement of the owning company's manager that Jeremy Hunt's policy on local TV were totally unsuitable for making a profit, is it likely than any of these proposed local TV stations will ever go on air?

Corin's 89 posts
Bronze

Corin: See

London TV channel only on Freeview could leave millions unable to view - News - London 24

If it won't work in London, then where will it work?

Granted the issue there is also a lot about there being Public Service only relay transmitters that will never carry such a multiplex. That said, there are probably many in the yellow area who won't be able to receive such a low power signal, even though they receive their TV directly from Crystal Palace.

Dave Lindsay's 5,724 posts
Platinum
Friday, 18 May 2012

Dave Lindsay: The signal level might be low, but that is compensated by the use of an alternative transmission mode.

I thought the whole point of the local TV services was they would appear at 106 or 108 on Virgin, Freesat and Sky EPGs as well as Freeview?

Briantist's 38,784 posts
Owner

Corin: I suspect that having a "no subsidy" model from the outset, rather than expecting someone else to support their business model will be good for the long-term success of the stations.

Not cutting the cloth to fit the budget from the outset is where local TV has gone wrong all along.

Briantist's 38,784 posts
Owner
Monday, 26 November 2012

I'm in Manchester. Coverage for my area is Shown above, but I am not able to receive Capital TV.

Why is this?


Thanks

Andrew Lyons's 1 post
Wednesday, 28 November 2012

I'm pretty sure the maps are "possible future" not "present service"

Stephen P's 1,167 posts
Gold
Select more comments
Your comment please