To join, leave or change ukfree.tv updates by email, enter your email address here:
Full Freeview on the Carmel (Carmarthenshire, Wales) transmitter

Brian Butterworth first published this on - UK Free TV
map is loading, please wait...
The symbol shows the location of the Carmel (Carmarthenshire, Wales) transmitter which serves 72,000 homes. The bright green areas shown where the signal from this transmitter is strong, dark green areas are poorer signals. Those parts shown in yellow may have interference on the same frequency from other masts.
This transmitter has no current reported problems
The BBC and Digital UK report there are no faults or engineering work on the Carmel (Carmarthenshire, Wales) transmitter.


Which Freeview channels does the Carmel transmitter broadcast?
If you have any kind of Freeview fault, follow this
Freeview reset procedure
first.
Digital television services are broadcast on a multiplexes (or Mux) where many stations occupy a single broadcast frequency, as shown below.
Mux
H/V
Frequency
Height
Mode
Watts

PSB1




BBCA

H max

C60- (785.8MHz)
411m
DTG-3

20,000W


1 BBC One Wales, 2 BBC Two Wales, 9 BBC Four, 120 CBBC, 121 CBeebies, 130 BBC News, 131 BBC Parliament, 601 BBC RB 1, plus 14 others 200 BBC Red Button, 700 BBC Radio 1, 701 BBC Radio 1Xtra, 702 BBC Radio 2, 703 BBC Radio 3, 704 BBC Radio 4, 705 BBC Radio 5 Live, 706 BBC Radio 5 Live Sports Extra, 707 BBC Radio 6 Music, 708 BBC Radio 4 Extra, 709 BBC Asian Network, 710 BBC World Service, 719 BBC Radio Wales, 720 BBC Radio Cymru,



PSB2




D3+4

H max

C53 (730.0MHz)
411m
DTG-3

20,000W


3 ITV (Wales), 4 S4C HD, 5 Channel 5, 6 ITV 2, 7 Channel 4 (Wales) South ads, 13 Channel 4 +1 South ads, 14 More4, 15 Film4, 24 ITV4, 33 ITV +1 (Wales),



PSB3




BBCB

H max

C57 (762.0MHz)
411m
DTG-6

20,000W


45 Film4 +1, 101 BBC One HD Wales, 102 BBC Two HD (England), 103 ITV HD (ITV Central West), 104 Channel 4 HD South ads, 105 Channel 5 HD, 123 CBBC HD,



COM4




SDN

H -3dB

C54 (738.0MHz)
411m
DTG-8

10,000W


10 ITV3, 20 Drama, 21 5 USA, 26 ITV Be, 27 ITV 2 +1, 28 E4 (Wales), 30 5STAR, 34 ITV3 +1, 37 Quest, 44 Channel 5 +1, 54 My5, 58 ITV Be +1, 62 ITV4 +1, 66 CBS Reality, 70 Horror Channel, 83 Blaze, 84 Blaze +1, 122 CITV, plus 24 others Gay Rabbit, Holidays TV, Rabbit, 1-2-1 Dating, Christian, Peace TV, Playboy TV Chat, Bluebird 1, TVPlayer, 16 QVC, 39 TJC Choice, 85 Hochanda, 170 ADULT Section (start), 171 Television X, 226 CCTV, 231 Racing UK, 234 CONNECT 4, 239 SonLife, 244 VisionTV, 246 JSTV, 247 kykNET, 724 Capital, 727 Absolute Radio, 728 Heart,



COM5




ArqA

H -3dB

C58 (770.0MHz)
411m
DTG-8

10,000W


11 pick, 12 Dave, 17 Really, 29 E4 +1, 32 Sony Movie Ch, 41 Food Network, 46 Challenge, 48 Movies4Men, 68 truTV, 69 Tru TV +1, 72 YourTV, 126 Tiny Pop, 132 Sky News, plus 12 others 23 Create and Craft, 43 Gems TV, 49 TJC, 65 TBN UK, 173 ADULT smileTV3, 175 ADULT PARTY, 176 ADULT Blue, 177 ADULT Babestn2, 207 Kiss Me TV, 208 Proud Dating, 723 talkSPORT, 730 RNIB Connect,



COM6




ArqB

H -3dB

C49 (698.0MHz)
411m
DTG-8

10,000W


Al Jazeera English, BT Sport 1 (not free), 18 4Music, 19 Yesterday, 25 Home, 31 Spike, 38 Quest +1, 42 Travel Channel, 47 4seven, 59 BT Showcase (not free), 64 CBS Action, 73 YourTV +1, 79 Dave ja vu, plus 23 others Dating, Q, Propeller TV, 22 Ideal World, 35 QVC Beauty, 36 QVC Style, 40 Rocks and Co, 125 Pop, 135 RT, 172 ADULT smileTV2, 174 Babestation, 199 ADULT Section (end), 711 The Hits radio, 712 KISS FRESH, 713 Kiss, 714 KISSTORY, 715 Magic, 716 heat, 717 Kerrang!, 718 Smooth radio, 725 Premier Radio, 731 Classic FM, 732 LBC,


DTG-3
64QAM 8K 2/3 24.1Mb/s DVB-T MPEG2
DTG-6
256QAM 32KE 2/3 40.2Mb/s DVB-T2 MPEG4
DTG-8
64QAM 8K 3/4 27.1Mb/s DVB-T MPEG2
H/V: aerial position (horizontal or vertical)
Are you trying to watch these 0 Freeview HD channels?
The
Carmel (Carmarthenshire, Wales)
mast is not one of the
extended Freeview HD
(COM7 and COM8) transmitters, it does not provide these
high definition
(HD) channels: .
If you want to watch these HD channels, either use Freesat HD, or move your TV aerial must point to one of the 30
Full Freeview HD transmitters
. For more information see the
want to know which transmitters will carry extra Freeview HD?
page.
Which BBC and ITV regional news can I watch from the Carmel transmitter?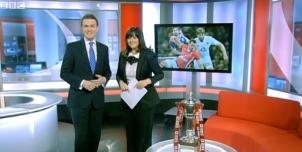 BBC Wales Today
1.2m homes
4.7%
from
Cardiff
CF5 2YQ, 68km east-southeast
to
BBC Wales region - 206 masts
.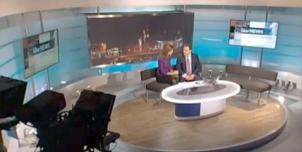 ITV Cymru Wales
1.2m homes
4.7%
from
Cardiff
CF5 6XJ, 68km southeast
to
ITV Wales region - 206 masts
.
Are there any self-help relays?
| | | | |
| --- | --- | --- | --- |
| Abergorlech | Active deflector | Dyfed | 5 homes |
| Cwmere | Active deflector | 11 km NE Aberystwyth | 10 homes |
How will the Carmel (Carmarthenshire, Wales) transmission frequencies change over time?
years
1984-97
1997-98
1998-2009
2009-13
22/5/13-
2013-18
aerial group

C/D

E

C/D

E

C/D

E

C/D

E

C/D

E

C/D

E

700
C49

ArqB

ArqB

C53
C4
C4
C4

D3+4

D3+4

D3+4

C54

SDN

SDN

SDN

C55

1

_local

_local

_local

C57
BBC1
BBC1
BBC1

BBCB

BBCB

BBCB

C58

ArqA

ArqA

ArqA

C59

-

A

C60
ITV
ITV
ITV

-

BBCA

-

BBCA

800
C61

ArqB

C62

-

B

C63
BBC2
BBC2
BBC2
C65

-

2

C66

+

D

C68

C
orange background for multiplexes names more
green background for transmission frequencies
lilac background for power levels in watts
800MHz band: 4G mobile started in 2013
700MHz band: 4G from 30 June 2020more
600MHz band: new or moved digital TV services more
Notes:
+
and
-
denote 166kHz offset;
aerial group
are shown as
A
B
C/D
E
K
W
Italics for
analogue
, digital switchover was Wednesdays 26th August and 23rd September 2009.
How do the old analogue and currrent digital signal levels compare?
Analogue 1-4

100kW

BBCA

,

D3+4

,

BBCB

(-7dB)

20kW

SDN

,

ARQA

,

ARQB

(-10dB)

10kW

Mux A*

(-13dB)

5kW

Mux 1*

,

Mux 2*

,

Mux B*

(-16dB)

2.5kW

Mux C*

,

Mux D*

(-20dB)

1000W
Which companies have run the Channel 3 services in the Carmel transmitter area
| | |
| --- | --- |
| Jan 1958-Jul 1968 | Television Wales and the West |
| Jul 1968-Feb 2004 | Harlech Television |
| Feb 2004-Dec 2014 | ITV plc |

| | |
| --- | --- |
| Feb 1983-Dec 1992 | TV-am• |
| Jan 1993-Sep 2010 | GMTV• |
| Sep 2010-Dec 2014 | ITV Daybreak• |
• Breakfast ◊ Weekends ♦ Friday night and weekends † Weekdays only. Carmel was not an original Channel 3 VHF 405-line mast: the historical information shown is the details of the company responsible for the transmitter when it began transmitting Channel 3.
Comments
Sunday, 27 March 2016

I live in South Wales, Llanelli near Swansea.
Why is the Carmel (Carmarthenshire) mast not one of the extended Freeview HD transmitters ?It seems rather sad I am unable to receive more HD channels, which most of the rest of the UK can receive.
Are there plans to improve this situation?
Thanks

Michael Spoors's 1 post
Monday, 23 May 2016

CARMEL transmitter - Possible weak signal [DUK]

Transmitter engineering's 117,642 posts
Owner
Tuesday, 31 May 2016

CARMEL transmitter - Possible weak signal [DUK]

Transmitter engineering's 117,642 posts
Owner
Tuesday, 12 July 2016

Is there a weak signal to the Carmarthen area as the free view reception has been very poor for a few days. Thanks

Roger Owen's 1 post

Roger Owen: Hi, Roger.There are no reported issues on the Carmel transmitter but a retune may be necessary on your tv because Bay TV for Swansea may have been added to Carmel possibly. Richard, Norwich.

Richard Cooper's 447 posts
Gold
Richard's:
Freeview map
terrain plot
frequency data
R&TI Service
digitaluk trade
DAB coverage
Sunday, 20 November 2016

20/11/16
I have a 5 year old technika TV which, as of about a week ago, looses the signal about 4.30pm and even though I am not using any new equiment near by it takes several attempts to retune it and then it is "temperamental" pixilating until about 7pm when the signal goes up to 100% again. Is it my TV or does anyone else have this problem? Do I need some sort of booster?

Gill's 1 post

Gill: There could be two possible reasons.

1) Your suffering from whats called 'single source interference' - you've got something like a thermostat or something with a timer, which comes on and causes interference. Search for that phrase on this site, and it should offer some ways to find out if you have, and what you can do about it.
2) You've just go a problem with your aerial, which just happens to act up at a time you notice it. Check your signal strength - if its very low, then there is a problem somewhere along the chain from the aerial to your TV. Could be a simple as a dodgy aerial lead in the back of the set - they are very cheap, and easy to replace, so at least you can check it. Remember that none of us check signal strength much unless there is a problem - it tends to work or it doesn't. And if thats the time we happen to be watching it, then we'll assume it only problematic at that time. Rain can get into the joints, kill a signal, and then dry out, and everything is fine again, but at some point, thats going to happen again.

3) Your getting 100% signal? See 'too much of a good thing' on this site for further info - 75% signal strength is perfect. If you can supply a postcode, we can see if your getting too high a signal.




MikeB's 2,050 posts
Platinum

Gill: The timings of the symptoms referred to would suggest that the problem is likely being caused by some form of localised interference, for example such as a neighbours washing machine, worn / sparking motor brushes in same being notorious for causing problems of this nature, other potential offenders in this respect being vacuum cleaners or sewing machines, or indeed any domestic device fitted with a brush type motor can be a potential source of interference.

Should you reside in a property with a neighbour through an adjoining wall? a good way of checking for interference from motorised equipment is by using a transistor radio fitted with a LW band. The procedure being to tune the radio to above where radio 4 LW is received (198Khz) followed by advancing the volume until background mush is audible, if you then position the radio close to the adjoining wall (preferably near to a power socket) shortly prior to when the interference is known to start, said interference if originating from a faulty device in a neighbours property will show up on the radio as a loud raspy type crackle.

This test also works on FM radio's tuned "not" to receive a programme, although the interference referred to shows up as a high pitched raspy noise above the background hiss.

Devices used to extend the range of WiFi etc or cable boxes used by Virgin and such likes are also potential sources of interference with reception, although in this case its somewhat more difficult to determine if the use of such equipment is responsible or not except to observe if said interference ever occurs when the neighbour is not at home.

jb38's 7,179 posts
Platinum
Select more comments
Your comment please