Full Freeview on the Llanddona (Isle of Anglesey, Wales) transmitter

Brian Butterworth first published this on - UK Free TV
The symbol shows the location of the Llanddona (Isle of Anglesey, Wales) transmitter which serves 44,000 homes. The bright green areas shown where the signal from this transmitter is strong, dark green areas are poorer signals. Those parts shown in yellow may have interference on the same frequency from other masts.
This transmitter has no current reported problems
The BBC and Digital UK report there are no faults or engineering work on the Llanddona (Isle of Anglesey, Wales) transmitter.


_______
Which Freeview channels does the Llanddona transmitter broadcast?
If you have any kind of Freeview fault, follow this
Freeview reset procedure
first.
Digital television services are broadcast on a multiplexes (or Mux) where many stations occupy a single broadcast frequency, as shown below.
Mux
H/V
Frequency
Height
Mode
Watts

PSB1




BBCA

H max

C40 (626.0MHz)
255m
DTG-3

20,000W


9 BBC Four, 201 CBBC, 202 CBeebies, 231 BBC News, 232 BBC Parliament, 250 BBC Red Button, plus 13 others 700 BBC Radio 1, 701 BBC Radio 1Xtra, 702 BBC Radio 2, 703 BBC Radio 3, 704 BBC Radio 4 (FM), 705 BBC Radio 5 Live, 706 BBC Radio 5 Live Sports Extra, 707 BBC Radio 6 Music, 708 BBC Radio 4 Extra, 709 BBC Asian Network, 710 BBC World Service, 719 BBC Radio Wales, 720 BBC Radio Cymru,



PSB2




D3+4

H max

C43- (649.8MHz)
255m
DTG-3

20,000W


5 Channel 5 (SD), 6 ITV 2, 10 ITV3, 14 Film4, 15 Channel 4 +1 South ads, 18 More4, 24 ITV4, 33 ITV +1 (Wales),



PSB3




BBCB

H max

C46 (674.0MHz)
255m
DTG-6

20,000W


104 Channel 4 HD South ads, 105 Channel 5 HD, 204 CBBC HD, plus 1 others 65 TBN UK,



COM4




SDN

H -3dB

C41 (634.0MHz)
255m
DTG-8

10,000W


12 Quest, 20 Drama, 21 5USA, 27 ITV2 +1, 28 E4 (Wales), 30 5STAR, 31 Paramount Network, 34 ITV3 +1, 44 Channel 5 +1, 54 5SELECT, 58 ITVBe +1, 59 ITV4 +1, 63 Blaze, 66 CBS Reality, 70 Horror Channel, 77 TCC, 80 Blaze +1, 203 CITV, 211 Ketchup TV, plus 17 others 16 QVC, 23 Create & Craft, 49 TJC, 85 Hochanda, 252 Kiss Chat & Date, 253 Proud Dating, 261 Racing TV, 263 SonLife, 264 VisionTV, 265 Planet Knowledge, 269 Arise News, 670 ADULT Section (start), 675 ADULT PARTY, 679 ADULT Studio 66, 724 Capital, 727 Absolute Radio, 728 Heart,



COM5




ArqA

H -3dB

C44 (658.0MHz)
255m
DTG-8

10,000W


11 pick, 17 Really, 19 Dave, 28 E4 +1, 32 Sony Movies, 38 Quest Red, 41 Food Network, 45 Film4 +1, 46 Challenge, 57 Smithsonian Channel, 76 Quest +1, 78 Now 90s, 88 Together, 233 Sky News, plus 7 others 43 Gems TV, 673 ADULT smileTV3, 678 Xpanded TV, 723 talkSPORT, 730 RNIB Connect, 731 Classic FM, 732 LBC,



COM6




ArqB

H -3dB

C47 (682.0MHz)
255m
DTG-8

10,000W


25 Yesterday, 29 4Music, 37 DMAX, 39 CBS Justice, 42 HGTV, 47 4seven, 71 CBS Drama, 79 Dave ja vu, 81 Talking Pictures TV, 91 PBS America, 234 RT, 235 Aljazeera English, plus 17 others 22 Ideal World, 35 QVC Beauty, 36 QVC Style, 73 Jewellery Maker, 206 Pop, 672 ADULT smileTV2, 674 ADULT Babestn, 699 ADULT Section, 711 Hits Radio, 712 KISS FRESH, 713 KISS, 714 KISSTORY, 715 Magic, 716 heat, 717 Kerrang!, 718 Smooth Radio, 725 Premier Radio,


DTG-3
64QAM 8K 2/3 24.1Mb/s DVB-T MPEG2
DTG-6
256QAM 32KE 2/3 40.2Mb/s DVB-T2 MPEG4
DTG-8
64QAM 8K 3/4 27.1Mb/s DVB-T MPEG2
H/V: aerial position (horizontal or vertical)
Are you trying to watch these 20 Freeview HD channels?


The
Llanddona (Isle of Anglesey, Wales)
mast is not one of the
extended Freeview HD
(COM7 and COM8) transmitters, it does not provide these
high definition
(HD) channels: 4seven HD, 5STAR +1, 5USA +1, BBC Four HD, BBC News HD, CBeebies HD, CBS Justice +1, CBS Reality +1, Channel 4+1 HD, Forces TV, FreeSports HD, More4 +1, NOW 80s, Paramount Network +1, PBS America +1, Pick +1, Together TV +1, Quest Red +1, RT HD, Shopping Quarter .
If you want to watch these HD channels, either use Freesat HD, or move your TV aerial must point to one of the 30
Full Freeview HD transmitters
. For more information see the
want to know which transmitters will carry extra Freeview HD?
page.
Which BBC and ITV regional news can I watch from the Llanddona transmitter?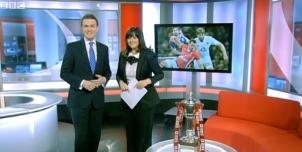 BBC Wales Today
1.2m homes
4.7%
from
Cardiff
CF5 2YQ, 210km south-southeast (164°)
to
BBC Wales region - 206 masts
.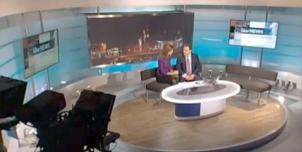 ITV Cymru Wales
1.2m homes
4.7%
from
Cardiff
CF5 6XJ, 213km south-southeast (165°)
to
ITV Wales region - 206 masts
.
How will the Llanddona (Isle of Anglesey, Wales) transmission frequencies change over time?
1950s-80s
1984-97
1997-98
1998-2009
2009-13
2013-18
2013-17
14 Nov 2018
VHF

C/D

E

C/D

E

E

E

T

E

T

E

T

B

E

T

C1

BBCtvwaves
C40
ArqB
ArqB
BBCA
C41
SDN
C43
SDN
SDN
SDN
D3+4
C44
ArqA
C46
D
ArqA
ArqA
ArqA
BBCB
C47
ArqB
C50tv_off
1
ArqB
C51tv_off
_local
_local
_local
_local
C53tv_off
C4waves
C4waves
C4waves
BBCB
BBCB
BBCB
C54tv_off

+

2
C57tv_off
BBC1waves
BBC1waves
BBC1waves
BBCA
BBCA
BBCA
C58tv_off

+

A
C60tv_off
ITVwaves
ITVwaves
ITVwaves

-

D3+4

-

D3+4

-

D3+4
C61

+

B
C63
BBC2waves
BBC2waves
BBC2waves
C64

+

C
tv_off Being removed from Freeview (for 5G use) by 30 June 2020 - more
Table shows multiplexes names see this article;
green background for transmission frequencies
Notes:
+
and
-
denote 166kHz offset;
aerial group
are shown as
A
B
C/D
E
K
W
T
waves
denotes analogue; digital switchover was 21 Oct 09 and 18 Nov 09.
How do the old analogue and currrent digital signal levels compare?
Analogue 1-4

100kW

BBCA

,

D3+4

,

BBCB

(-7dB)

20kW

SDN

,

ARQA

,

ARQB

(-10dB)

10kW

Mux 1*

,

Mux 2*

,

Mux A*

,

Mux B*

,

Mux C*

,

Mux D*

(-20dB)

1000W
Which companies have run the Channel 3 services in the Llanddona transmitter area
| | |
| --- | --- |
| Jan 1958-Jul 1968 | Television Wales and the West |
| Jul 1968-Feb 2004 | Harlech Television |
| Feb 2004-Dec 2014 | ITV plc |

| | |
| --- | --- |
| Feb 1983-Dec 1992 | TV-am• |
| Jan 1993-Sep 2010 | GMTV• |
| Sep 2010-Dec 2014 | ITV Daybreak• |
• Breakfast ◊ Weekends ♦ Friday night and weekends † Weekdays only. Llanddona was not an original Channel 3 VHF 405-line mast: the historical information shown is the details of the company responsible for the transmitter when it began transmitting Channel 3.
Comments
Wednesday, 15 January 2020

Chris.SE,
Sorry for the late reply only just got the email to say a comment had been added.

Postcode is LL68 9NE but the Penysarn side of the hill. I assume that hill must be the problem! I have not changed anything and not been here long enough to know if more channels were ever available.



Fred's 3 posts

Fred:

Hello, happy new year. The Freeview Detailed Coverage Checker shows that most properties in your postcode should get all the multiplexes from Llanddona, if you are tucked in close to that hill (even though it's not that big) it could be a problem.
Having had a look around on street view, most aerials I can see are pointing at Llanddonna but I also noticed one or two pointing at a low power relay at Amlwch - it's only 3-4 kilometres away, but these are "Light" transmitters and only have the PSB multiplexes, see Channel listings | Freeview (note there's no COMs 7&8 at Llanddonna).
There looked like quite a few properties may have loft aerials as no external ones were visible (not recommended unless you do have a very good signal).

For reception from Llanddonna, the aerial must have its rods horizontal and be pointing ~SE (127 degrees). The relay at at Amlwch is at bearing 304 degrees ~NW with the rods vertical (almost directly the opposite direction to Llanddonna, but it is very low power. I did spot an odd aerial pointing towards Arfon, some way to the south but that again is only a "Light" transmitter. I saw one I could swear is pointing to either Moel-y-parc or Winter Hill, couldn't be sure which, but reception from either is likely to be variable to poor for a lot of the multiplexes.

So you need to check which way your aerial is pointing ~SE with rods horizontal, or NW with rods vertical. If it is pointing SE, any idea how old it is? Try and look at the state of the coax downlead. Does it still look in good condition, or does the outside seem hard and brittle?

Have a chat with your immediate neighbours, see which way their aerials point, and if you need or decide to go for a new one, find out from locals who is a good knowledgeable local installer - there are a few who just shove an aerial up and hope for the best!

If your aer

Chris.SE's 1,156 posts
Thursday, 6 February 2020

Chris,
I am tucked close to the hill and think that is the problem.

Thanks for your help

Fred's 3 posts
Friday, 7 February 2020

Fred:

Hello Fred, you haven't said where your aerial is, whether the rods are horizontal or vertical and which way it's pointing!
Is it accessible? If you can see the end of it, can you see if it has a colour bung in the end?
The bung might be Green, Yellow, Black, Brown, or if pointing at Amlwch it could be Red or Grey.

Chris.SE's 1,156 posts
Select more comments
Your comment please