Freeview Light on the Torquay Town (Torbay, England) transmitter

Brian Butterworth first published this on - UK Free TV
The symbol shows the location of the Torquay Town (Torbay, England) transmitter which serves 1,800 homes. The bright green areas shown where the signal from this transmitter is strong, dark green areas are poorer signals. Those parts shown in yellow may have interference on the same frequency from other masts.
This transmitter has no current reported problems
The BBC and Digital UK report there are no faults or engineering work on the Torquay Town (Torbay, England) transmitter.


_______
Which Freeview channels does the Torquay Town transmitter broadcast?
If you have any kind of Freeview fault, follow this
Freeview reset procedure
first.
Digital television services are broadcast on a multiplexes (or Mux) where many stations occupy a single broadcast frequency, as shown below.
Mux
H/V
Frequency
Height
Mode
Watts

PSB1




BBCA

V max

C41+ (634.2MHz)
106m
DTG-3

40W


1 BBC One (SD) South West, 2 BBC Two England, 9 BBC Four, 201 CBBC, 202 CBeebies, 231 BBC News, 232 BBC Parliament, 601 BBC Red Button, plus 16 others 700 BBC Radio 1, 701 BBC Radio 1Xtra, 702 BBC Radio 2, 703 BBC Radio 3, 704 BBC Radio 4 (FM), 705 BBC Radio 5 Live, 706 BBC Radio 5 Live Sports Extra, 707 BBC Radio 6 Music, 708 BBC Radio 4 Extra, 709 BBC Asian Network, 710 BBC World Service, 719 BBC Bristol (BBC local radio), 720 BBC Devon (BBC local radio), 721 BBC Cornwall (BBC local radio), 722 BBC Somerset (BBC local radio), 734 BBC Solent for Dorset (BBC local radio),



PSB2




D3+4

V max

C47 (682.0MHz)
106m
DTG-3

40W


3 ITV (SD) (West Country), 4 Channel 4 (SD) South ads, 5 Channel 5, 6 ITV 2, 10 ITV3, 13 E4, 14 Film4, 15 Channel 4 +1 South ads, 18 More4, 24 ITV4, 33 ITV +1 (West Country),



PSB3




BBCB

V max

C44 (658.0MHz)
106m
DTG-6

40W


74 Shopping Quarter , 101 BBC One HD (England no regional news), 102 BBC Two HD (England), 103 ITV HD (ITV Meridian Southampton), 104 Channel 4 HD South ads, 105 Channel 5 HD, 204 CBBC HD, plus 1 others 65 TBN UK,


DTG-3
64QAM 8K 2/3 24.1Mb/s DVB-T MPEG2
DTG-6
256QAM 32KE 2/3 40.2Mb/s DVB-T2 MPEG4
H/V: aerial position (horizontal or vertical)
Are you trying to watch these 51 Freeview channels?


The
Torquay Town (Torbay, England)
mast is a
public service broadcasting
(PSB) transmitter, it does not provide these
commercial
(COM) channels: 4Music, 4seven, 5SELECT, 5STAR, 5USA, Aljazeera English, BBC Four HD, BBC News HD, Blaze, Blaze +1, CBeebies HD, CBS Drama, CBS Justice, CBS Reality, Together TV +1, Challenge, Channel 5 +1, CITV, Dave, Dave ja vu, DMAX, Drama, E4 +1, Film4 +1, Food Network, Forces TV, FreeSports, HGTV, Horror Channel, ITV2 +1, ITV3 +1, ITV4 +1, ITVBe +1, More4 +1, NOW 80s, Paramount Network, PBS America +1, pick, Quest +1, Quest Red, Quest Red +1, Really, RT HD, Sky Arts, Sky News, Smithsonian Channel, Sony Movies Action, Talking Pictures TV, TCC, Together TV, Yesterday +1.
If you want to watch these channels, your aerial must point to one of the 80
Full service Freeview transmitters
. For more information see the
will there ever be more services on the Freeview Light transmitters?
page.
Which BBC and ITV regional news can I watch from the Torquay Town transmitter?
BBC Spotlight
0.8m homes
2.9%
from
Plymouth
PL3 5BD, 43km west (260°)
to
BBC South West region - 107 masts
.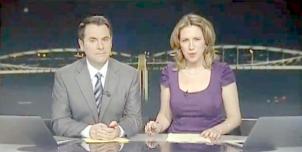 ITV West Country News (West)
0.8m homes
2.9%
from
Plymouth
PL7 5BQ, 36km west (259°)
to
ITV West Country region - 107 masts
.
All of lunch, weekend and 50% evening news is shared with West Country (East)
How will the Torquay Town (Torbay, England) transmission frequencies change over time?
1984-97
1997-98
1998-2009
2009-13
27 Mar 2019

B

E

T

B

E

T

B

E

T

B

E

K

T

B

E

K

T

C41
ITVwaves
ITVwaves
ITVwaves

+

BBCA
BBCA
C44
BBC2waves
BBC2waves
BBC2waves
BBCB
BBCB
C47
C4waves
C4waves
C4waves
D3+4
D3+4
C51tv_off
BBC1waves
BBC1waves
BBC1waves
tv_off Being removed from Freeview (for 5G use) after November 2020 - more
Table shows multiplexes names see this article;
green background for transmission frequencies
Notes:
+
and
-
denote 166kHz offset;
aerial group
are shown as
A
B
C/D
E
K
W
T
waves
denotes analogue; digital switchover was 8 Apr 09 and 22 Apr 09.
How do the old analogue and currrent digital signal levels compare?
Analogue 1-4,

BBCA

,

D3+4

,

BBCB

40W
Which companies have run the Channel 3 services in the Beacon Hill transmitter area
| | |
| --- | --- |
| Apr 1961-Dec 1981 | Westward Television |
| Jan 1982-Dec 1992 | Television South West (TSW) |
| Jan 1993-Feb 2004 | Westcountry Television |
| Feb 2004-Dec 2014 | ITV plc |

| | |
| --- | --- |
| Feb 1983-Dec 1992 | TV-am• |
| Jan 1993-Sep 2010 | GMTV• |
| Sep 2010-Dec 2014 | ITV Daybreak• |
• Breakfast ◊ Weekends ♦ Friday night and weekends † Weekdays only. Torquay Town was not an original Channel 3 VHF 405-line mast: the historical information shown is the details of the company responsible for the transmitter when it began transmitting Channel 3.
Comments
Tuesday, 3 July 2012

Dave Lindsay, Thank you for your response, I live in block of flats and share the Ariel with 8 others, I have ask the neighbors if there any problems with their reception and none to report. so with further investigation to my unit, I have re tuned several times but no avail, so I did a complete reset and re tuned the unit which solved the problem of the flickering. It seems the a "bug" found its way in and upset the system. Thanks for your help,
Best regards.

Steven Moore's 2 posts
Thursday, 12 November 2015

Is anyone able to tell me how you can report a fault at a television transmitter and be taken seriously
?
I work for a community association and residents who use freeview are served by a small relay called Torquay Town transmitter. In windy weather we get flooded with calls because residents complain that all the channels start to break up and does not return until the weather calms.

This started three years ago.
Viewers in the area have gone to the expense of getting new aerials and cable fitted that doesn't solve the problem as recommended by people offering reception advice. Some people have signed up to pay tv from Virgin cable as the conservation area restricts the use of freesat.
A retirement block even went to the expense of getting planning permission to erect a structure on the building capable of supporting a large aerial and high enough for it to get the reception from a neighbouring transmitter that works properly. Is it really impossible to get those who look after this transmitter to sort out the problems for people
Any advice would be greatly received.

Nick Burleigh's 4 posts
Friday, 13 November 2015

Nick Burleigh : If reception is indeed affected by windy weather, then this strongly suggests that the signal path from the transmitter passes near to tree lined areas, as Freeview signals as such are not affected by high winds, that is unless said winds result in the occurrence of some form of obstruction to the signal

However, an assessment of the situation is not really possible without knowledge of the area in question, this preferably provided in the form of a post code or one from nearby, i.e: a shop / Post Office, this info enabling access to details of the transmitter, and also the terrain applicable to the area the transmitter is covering.

jb38's 7,179 posts
N
Nick Burleigh
4:59 PM
Torquay

Dear jb38, Thank you for your help. The postcode areas where reports to us have come from are:
TQ2 5UX, TQ2 5TA, TQ2 5TD, TQ2 5SZ, TQ2 5NB, TQ2 5TL, TQ2 5SR, TQ2 5NQ, TQ2 5NA.
There is a clear line of sight from some properties to the transmitter sited on top of an apartment block about 0.1 miles away. The issue about trees has been looked in to before. One resident who called in an aerial expert fitted an attenuator in case the problem was down to signal overload where they lived. It didn't solve the problem either.
One of the most qualified aerial fitters in Torbay, Jim Fraser of Jim's Aerials, Torbay has attended the television sets of many complainants across the area and taken readings using meters. He reports that in his professional opinion the problem is clearly down to a fault at the transmitter. It was first noticed after a huge storm that even damaged a main railway line in the locality during February 2013.
He has been most helpful and has left messages with a company called Arqiva who own the transmitter, but they never respond to his calls!!
Jim Fraser has the contract to look after the aerial and satellite system in the block of flats where the transmitter is sited and has asked the Managers of this building to tell if Arqiva request access to their transmitter on the roof space, just to see if they are doing anything about his calls.
We have been round the houses for so long now and people have been forced to sign up to the cable service operated by Virgin media just to get reliable tv. This is particularly unfair to older people, those with second homes or holiday flatswho just want basic freeview tv and the Torquay transmitter met their needs perfectly.
In analogue days we had excellent reception, even using an indoor or set top aerial pointing to the Torquay town transmitter that opened in the mid eighties when rediffusion announced the closure of their old cable system. It went digital around 2009/10
Hopefully we can find some way of getting hold of the people responsible for this transmitter so they can get it fixed for the local commmunity I work for.



Nick Burleigh's 4 posts
Sunday, 15 November 2015

Nick Burleigh: Thanks for your reply / update on the situation, the comprehensive nature of having enabled me to carry out a number of checks based on the various post codes given, which has enlightened me as to the nature of the terrain in question, but though one which I feel could well be bit of a nightmare for aerial installers trying to obtain a satisfactory (and consistently stable) signal in a number of the postal code areas mentioned.

As far as signal break up during windy (or possibly other) conditions is concerned, although tests may well have been carried out by the aerial installer at a number of households affected by the problem, however the only way that the actual transmission source can be positively identified as being the reason for same (such as possibly by an iffy feeder to mast connection) is by a non-household based (to avoid possible interference) signal test being carried out using a portable test aerial (e.g: Log periodic in conjunction with a professional signal test meter) at some location where a completely unobstructed "full view" of the TX mast (and slightly under) can be seen.

That said, after having comprehensively studied the location (via Google earth etc) of a number of the properties in question, I'm still inclined to feel that the more likely reason for the problem is connected with that mentioned in my original reply, insomuch, obstruction in the form of trees (or tops of) being blown by the wind,

My reason for thinking along these lines being based on the fact that in many of the postal code areas referred to, the signal is being received at a very low angle in relation to that of the mast due to extremely steep gradient that many of the houses are built on, signals received in a number of properties via skipping across the rooftops of a series of relatively close stacked properties above them, the fact of the mast being so close to the steep gradient making the situation worse.





jb38's 7,179 posts
N
Nick Burleigh
7:47 PM
Torquay

Dear jb38,
Thank you for your reply.
You have certainly done a lot of work to offer a possible solution and that is much appreciated.
I have a photograph that was taken when the Managers of some flats in the area had an aerial firm round trying to sort out the problem for their tenants in 2014 and the guy asked me how many other people had problems with reception and asked for access to take the pic from. It shows their communal aerial on the building and the transmitter. If you are interested I could send it you to confirm or deny your theory about trees.
But I will need an email address as I can't copy and paste a snip or pic on to this form
regards,
Nick
Melville Hill Community Group




Nick Burleigh's 4 posts
Friday, 11 March 2016

Thanks for the support from this site following reports about intermittent loss of reception on freeview for residents using the Torquay town centre relay transmitting sration in Devon. After two years of residents loosing their favourite shows in wet and windy the problem has been resolved. This happened because over the new year a local resident who has holiday accommodation managed to get through by telephone call to some on call engineers. The engineers agreed to look at the ailing transmitter. They didn't make excuses like all the other staff that the problem was to do with everybody using faulty aerials or had trees in the way. The engineers agreed there were problems with their transmitting system. A few days later the transmitter went off for a few hours one afternoon. It came back on about 6pm and ever since then no one has complained. It proves that communication between people who rely on small tv stations covering just a few roads or local district has much to be desired since the digital revolution.

Nick Burleigh's 4 posts
Tuesday, 9 June 2020
Transmitter engineering
7:28 PM

TORQUAY TOWN transmitter - Freeview: Reduced quality due to a fault from 23 Apr 13:51 until 29 Apr 23:50. . [BBC]

Transmitter engineering's 131,854 posts
Select more comments
Your comment please