To join, leave or change ukfree.tv updates by email, enter your email address here:
Freeview Light on the Kings Lynn (Norfolk, England) transmitter

Brian Butterworth first published this on - UK Free TV
map is loading, please wait...
The symbol shows the location of the Kings Lynn (Norfolk, England) transmitter which serves 3,300 homes. The bright green areas shown where the signal from this transmitter is strong, dark green areas are poorer signals. Those parts shown in yellow may have interference on the same frequency from other masts.
This transmitter has no current reported problems
The BBC and Digital UK report there are no faults or engineering work on the Kings Lynn (Norfolk, England) transmitter.


Which Freeview channels does the Kings Lynn transmitter broadcast?
If you have any kind of Freeview fault, follow this
Freeview reset procedure
first.
Digital television services are broadcast on a multiplexes (or Mux) where many stations occupy a single broadcast frequency, as shown below.
Mux
H/V
Frequency
Height
Mode
Watts

PSB1




BBCA

V max

C40+ (626.2MHz)
100m
DTG-3

300W


1 BBC One East, 2 BBC Two England, 9 BBC Four, 201 CBBC, 202 CBeebies, 231 BBC News, 232 BBC Parliament, 601 BBC RB 1, plus 17 others 250 BBC Red Button, 700 BBC Radio 1, 701 BBC Radio 1Xtra, 702 BBC Radio 2, 703 BBC Radio 3, 704 BBC Radio 4, 705 BBC Radio 5 Live, 706 BBC Radio 5 Live Sports Extra, 707 BBC Radio 6 Music, 708 BBC Radio 4 Extra, 709 BBC Asian Network, 710 BBC World Service, 719 BBC Norfolk (BBC local radio), 720 BBC Suffolk (BBC local radio), 721 BBC Radio London (BBC local radio), 722 BBC Cambridge (BBC local radio), 734 BBC Essex (BBC local radio),



PSB2




D3+4

V max

C46 (674.0MHz)
100m
DTG-3

300W


3 ITV (Anglia (East micro region)), 4 Channel 4 South ads, 5 Channel 5, 6 ITV 2, 13 Channel 4 +1 South ads, 14 More4, 15 Film4, 24 ITV4, 24 ITV4 +1, 28 E4, 33 ITV +1 (Anglia east),



PSB3




BBCB

V max

C43 (650.0MHz)
100m
DTG-6

300W


45 Film4 +1, 101 BBC One HD (England no regional news), 102 BBC Two HD (England), 103 ITV HD (ITV Meridian Southampton), 104 Channel 4 HD South ads, 105 Channel 5 HD, 204 CBBC HD,


DTG-3
64QAM 8K 2/3 24.1Mb/s DVB-T MPEG2
DTG-6
256QAM 32KE 2/3 40.2Mb/s DVB-T2 MPEG4
H/V: aerial position (horizontal or vertical)
Are you trying to watch these 0 Freeview channels?
The
Kings Lynn (Norfolk, England)
mast is a
public service broadcasting
(PSB) transmitter, it does not provide these
commercial
(COM) channels: .
If you want to watch these channels, your aerial must point to one of the 80
Full service Freeview transmitters
. For more information see the
will there ever be more services on the Freeview Light transmitters?
page.
Which BBC and ITV regional news can I watch from the Kings Lynn transmitter?
BBC Look East (East)
0.8m homes
3.2%
from
Norwich
NR2 1BH, 59km east-southeast
to
BBC East region - 27 masts
.
70% of BBC East (East) and BBC East (West) is shared output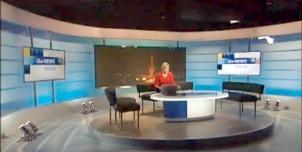 ITV Anglia News
0.8m homes
3.2%
from
NORWICH
NR1 3JG, 59km east-southeast
to
ITV Anglia (East) region - 26 masts
.
All of lunch, weekend and 80% evening news is shared with Anglia (West)
How will the Kings Lynn (Norfolk, England) transmission frequencies change over time?
years
1984-97
1997-98
1998-2011
2011-13
1/5/13-
2013-17
31st Mar 2018-
aerial group

B

E

B

E

B

E

B

E

B

E

K

B

E

K

A

B

C/D

E

K

VHF
C39
BBC1
BBC1
BBC1
C40

BBCA

BBCA

C43

BBCB

BBCB

BBCB

C46

D3+4

D3+4

D3+4

700
C49

+

BBCA

C52
ITV
ITV
ITV
orange background for multiplexes names more
green background for transmission frequencies
lilac background for power levels in watts
800MHz band: 4G mobile started in 2013
700MHz band: 4G from 30 June 2020more
600MHz band: new or moved digital TV services more
Notes:
+
and
-
denote 166kHz offset;
aerial group
are shown as
A
B
C/D
E
K
W
Italics for
analogue
, digital switchover was Wednesdays 9th November and 23rd November 2011.
How do the old analogue and currrent digital signal levels compare?
Analogue 1-4

339W

BBCA

,

D3+4

,

BBCB

(-0.5dB)

300W
Which companies have run the Channel 3 services in the Tacolneston transmitter area
| | |
| --- | --- |
| Oct 1959-Feb 2004 | Anglia Television |
| Feb 2004-Dec 2014 | ITV plc |

| | |
| --- | --- |
| Feb 1983-Dec 1992 | TV-am• |
| Jan 1993-Sep 2010 | GMTV• |
| Sep 2010-Dec 2014 | ITV Daybreak• |
• Breakfast ◊ Weekends ♦ Friday night and weekends † Weekdays only. Kings Lynn was not an original Channel 3 VHF 405-line mast: the historical information shown is the details of the company responsible for the transmitter when it began transmitting Channel 3.
Comments
Monday, 19 September 2016
Transmitter engineering
12:09 AM

KINGS LYNN transmitter - Possible service interruptions [DUK]

Transmitter engineering's 106,936 posts
Owner
Monday, 18 December 2017

Absolutely shit signal ! Tv licence ! What a joke

A. Nimmo's 7 posts

Paul Ketteridge: exactly the same here ! What a crap service

A. Nimmo's 7 posts

A. Nimmo: The TV Licence is not a subscription and does not entitle you to reception of any particular channels. The only broadcasters that receive funding from the TV Licence are the BBC and S4C, whose channels are available from every transmitter in the UK (Welsh transmitters only for S4C). Other channels are provided by commercial broadcasters and have no requirement to serve any particular location. Perhaps you could expand on your comment in more suitable language (given that the contributors to this website have no connection with any broadcaster and offer help/advice out of their own good will). A full post code would allow us to see what your predicted coverage is and which transmitters are available at your location.

StevensOnln1's 1,928 posts
Gold
Friday, 19 January 2018

My freeview has been out for 6 days, no channels whatsoever and nothing picked up on a separate portable aerial. I live in West Lynn, Kings Lynn and have never not been able to get a single channel. Have cancelled TV licence for the time being. I don't think it's an aerial issue as the usually trusty portable also failed to pick up a single channel and it ALWAYS picks up at least a couple of BBC channels. Don't really know who to call aside from TV engineer to come and diagnose the problem. ..

Lucy mendonca's 1 post

Lucy mendonca: There are no faults showing for the Kings Lynn transmitter but if you provide a full postcode we'll be able to see which transmitters serve your exact location, predicted signal strength and your distance from the transmitter etc. Have you checked whether any of your neighbours are experiencing the same problem? I'm not sure why you think cancelling your TV Licence will achieve anything as it is a licence to receive television broadcasts via any method, not a subscription to receive any particular transmissions.

StevensOnln1's 1,928 posts
Gold
Monday, 22 January 2018

Lucy mendonca: Kings Lynn was off air due to a power failure for one day last week.

I will hazard a guess that, despite every warning not to - you retuned your TV while the fault was present, and havent retuned again since

Alan Partirdge's 16 posts

A. Nimmo: Wow, how lucky you are that out of the majority of East Anglia on the 18th, including the TV transmitter site, you actually had power! There were hundreds of power outages across the region that day, including the vast majority of the Kings Lynn area, including the transmitter. Roads were blocked by fallen trees, children off as schools closed, and the emergency services stretched to the limit, and the electricity company engineers working their rears off to restore power, first to vulnerable people.

But im sure they are most humbly appologetic that you had to suffer a few hours without telly. But at least you could light and heat your home, unlike so many others.

Alan Partidge's 16 posts
Select more comments
Your comment please