Freeview Light on the Truro (Cornwall, England) transmitter

Brian Butterworth first published this on - UK Free TV
The symbol shows the location of the Truro (Cornwall, England) transmitter which serves 5,200 homes. The bright green areas shown where the signal from this transmitter is strong, dark green areas are poorer signals. Those parts shown in yellow may have interference on the same frequency from other masts.
_______
Which Freeview channels does the Truro transmitter broadcast?
If you have any kind of Freeview fault, follow this
Freeview reset procedure
first.
Digital television services are broadcast on a multiplexes (or Mux) where many stations occupy a single broadcast frequency, as shown below.
Mux
H/V
Frequency
Height
Mode
Watts

PSB1




BBCA

V max

C34 (578.0MHz)
87m
DTG-3

4W


1 BBC One (SD) South West, 2 BBC Two England, 9 BBC Four, 201 CBBC, 202 CBeebies, 231 BBC News, 232 BBC Parliament, 250 BBC Red Button, plus 16 others 700 BBC Radio 1, 701 BBC Radio 1Xtra, 702 BBC Radio 2, 703 BBC Radio 3, 704 BBC Radio 4 (FM), 705 BBC Radio 5 Live, 706 BBC Radio 5 Live Sports Extra, 707 BBC Radio 6 Music, 708 BBC Radio 4 Extra, 709 BBC Asian Network, 710 BBC World Service, 719 BBC Bristol (BBC local radio), 720 BBC Devon (BBC local radio), 721 BBC Cornwall (BBC local radio), 722 BBC Somerset (BBC local radio), 734 BBC Solent for Dorset (BBC local radio),



PSB2




D3+4

V max

C35 (586.0MHz)
87m
DTG-3

4W


3 ITV (SD) (West Country), 4 Channel 4 (SD) South ads, 5 Channel 5 (SD), 6 ITV 2, 10 ITV3, 13 E4, 14 Film4, 15 Channel 4 +1 South ads, 18 More4, 24 ITV4, 33 ITV +1 (West Country),



PSB3




BBCB

V max

C36 (594.0MHz)
87m
DTG-6

4W


74 Shopping Quarter , 101 BBC One HD (England no regional news), 102 BBC Two HD (England), 103 ITV HD (ITV Meridian Southampton), 104 Channel 4 HD South ads, 105 Channel 5 HD, 204 CBBC HD, plus 1 others 65 TBN UK,


DTG-3
64QAM 8K 2/3 24.1Mb/s DVB-T MPEG2
DTG-6
256QAM 32KE 2/3 40.2Mb/s DVB-T2 MPEG4
H/V: aerial position (horizontal or vertical)
Are you trying to watch these 52 Freeview channels?


The
Truro (Cornwall, England)
mast is a
public service broadcasting
(PSB) transmitter, it does not provide these
commercial
(COM) channels: 4Music, 4seven, 5SELECT, 5STAR, 5USA, Aljazeera English, BBC Four HD, BBC News HD, Blaze, Blaze +1, CBeebies HD, CBS Drama, CBS Justice, CBS Reality, Together TV +1, Challenge, Channel 5 +1, CITV, Dave, Dave ja vu, DMAX, Drama, E4 +1, Film4 +1, Food Network, Forces TV, FreeSports, HGTV, Horror Channel, ITV2 +1, ITV3 +1, ITV4 +1, ITVBe +1, More4 +1, Now 70s, NOW 80s, Paramount Network, PBS America +1, pick, Pick +1, Quest +1, Quest Red, Quest Red +1, Really, RT HD, Sky News, Smithsonian Channel, Sony Movies Action, Talking Pictures TV, TCC, Together TV, Yesterday +1.
If you want to watch these channels, your aerial must point to one of the 80
Full service Freeview transmitters
. For more information see the
will there ever be more services on the Freeview Light transmitters?
page.
Which BBC and ITV regional news can I watch from the Truro transmitter?
BBC Spotlight
0.8m homes
2.9%
from
Plymouth
PL3 5BD, 66km east (79°)
to
BBC South West region - 107 masts
.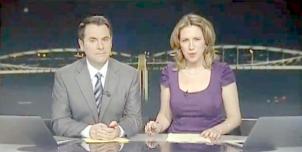 ITV West Country News (West)
0.8m homes
2.9%
from
Plymouth
PL7 5BQ, 74km east (80°)
to
ITV West Country region - 107 masts
.
All of lunch, weekend and 50% evening news is shared with West Country (East)
How will the Truro (Cornwall, England) transmission frequencies change over time?
1984-97
1997-98
1998-2009
2009-13
2013-18
2013-17
1 May 2019

C/D

E

C/D

E

C/D

E

C/D

E

C/D

E

T

C/D

E

T

A

K

T

C34
BBCA
C35
D3+4
C36
BBCB
C49tv_off
D3+4
D3+4
C54tv_off
C4waves
C4waves
C4waves
BBCA
BBCA
BBCA
C58tv_off
BBC1waves
BBC1waves
BBC1waves
BBCB
BBCB
BBCB
C61
ITVwaves
ITVwaves
ITVwaves
D3+4
C64
BBC2waves
BBC2waves
BBC2waves
tv_off Being removed from Freeview (for 5G use) after November 2020 - more
Table shows multiplexes names see this article;
green background for transmission frequencies
Notes:
+
and
-
denote 166kHz offset;
aerial group
are shown as
A
B
C/D
E
K
W
T
waves
denotes analogue; digital switchover was 8 Jul 09 and 5 Aug 09.
How do the old analogue and currrent digital signal levels compare?
Analogue 1-4

22W

BBCA

,

D3+4

,

BBCB

(-7dB)

4.4W
Which companies have run the Channel 3 services in the Redruth transmitter area
| | |
| --- | --- |
| Apr 1961-Dec 1981 | Westward Television |
| Jan 1982-Dec 1992 | Television South West (TSW) |
| Jan 1993-Feb 2004 | Westcountry Television |
| Feb 2004-Dec 2014 | ITV plc |

| | |
| --- | --- |
| Feb 1983-Dec 1992 | TV-am• |
| Jan 1993-Sep 2010 | GMTV• |
| Sep 2010-Dec 2014 | ITV Daybreak• |
• Breakfast ◊ Weekends ♦ Friday night and weekends † Weekdays only. Truro was not an original Channel 3 VHF 405-line mast: the historical information shown is the details of the company responsible for the transmitter when it began transmitting Channel 3.
Comments
Friday, 19 June 2020
Transmitter engineering
4:29 PM

TRURO transmitter - DAB: Off the air due to essential engineering from 15 Jun 11:16 until 15 Jun 11:21. . [BBC]

Transmitter engineering's 130,658 posts
Thursday, 25 June 2020

Transmitter engineering: Hi will the multiplexes that are being removed be replaced with other channels?, Do you know which? Thanks for all the updates over time regards Neil

Aerial Installation And Satellite Repairs In Truro, Cornwall


Neil Robbins's 1 post

Neil Robbins: COM8 is being closed because it is not commercially viable for Arqiva to operate it any more. It won't be replaced with anything else, as it was only ever a temporary service which was always going to close in the next couple of years (along with COM7) when the frequencies it broadcasts on start to be used my the mobile networks for 5G.

StevensOnln1's 2,818 posts

Neil Robbins:

There are no multiplexes closing in the Truro area, the Redruth transmitter group serving West Cornwall, or any in of the East Cornwall or most of West and South Devon, areas - Caradon Hill, Huntshaw Cross, Stockland Hill, Beacon Hill, & Plympton transmitter groups. The temporary multiplexes COMs 7&8 (that were HD but carried a number of SD channels as well) all closed in these areas with the 700MHz Clearance programme during 2019.
This was primarily for technical and financial reasons as the Multiplexes needed to move to UHF channels 55&56 and operate as SFNs.

UHF C55 & C56 are in what's called the Centre Gap" allocated for mobile SDL and usage of these frequencies is not expected to be required for some time. The multiplexes are transmitted from only 25 Main Transmitters serving around 70% of the country. Initially OFCOM wanted to close them by June this year but Arqiva wanted to push the date later and no definitive date was agreed. Many websites (and this one) never corrected the information saying they were closing in June 2020.

In March, OFCOM announced the details for the auction of the 700MHz band (and 3.4GHz etc) for 5G use, the date of the auction TBD. All this was dependant on the 700MHz clearance (except C55 & C56) being completed in May. Because of the Covid-19 situation, the remaining clearance programme was suspended in March. At this time it's suggested that it'll be early 2021 before it continues.
Recently, OFCOM got round to updating the Arqiva licence for these two multiplexes to bring it into line with the proposals they'd suggested for the auction. Whichever MNOs (if any) buy the centre frequencies in which these two muxes reside, then they may give 3 months notice for closure, or there's an end-stop date of 30th June 2022 whichever is sooner.
See https://www.ofcom.org.uk/….pdf

As it so happens, leading up to this, Arqiva made a commercial decision to close COM8.
Quote -
"The initial licence period comes to an end in June and Ofcom has issued revised licence terms reflecting the fact that the services may have to terminate at short notice if the spectrum is needed for mobile data services. Given this uncertainty, and through discussions with the channels on Com 7 & 8, Arqiva has taken the decision to rationalise the services onto one multiplex.
The Covid-19 crisis has caused some uncertainty over the precise duration of the licence for some of the channels using Com 7 & 8. This has meant that there was not enough demand to make it financially viable to maintain two multiplexes.While channels are closing and we do appreciate that this may cause concern, a lot of work has taken place to ensure that viewers will still have access to the same content via main channels and on demand services."

See 22 Jun 2020 - Important channel broadcast changes | Freeview
(COM8 will be off-air by the end of the month).

In practical terms, the earliest COM7 would be likely to close would most likely well into 2021 or later. The 700MHz frequency clearance has to be completed (postponed because of Covid-19), currently suggested to be early 2021 and the auction has to be held. Encoders to use SDL on the centre frequencies need to be developed (and installed) as well as handsets. It's not going to happen in a hurry.
The nearest transmitters to you that transmit COM7 are Wenvoe, Mendip & Rowridge.
HTH.

Chris.SE's 1,424 posts
Tuesday, 30 June 2020
Transmitter engineering
1:29 PM

TRURO transmitter - DAB: Off the air due to essential engineering from 30 Jun 13:06 until 30 Jun 13:11. . [BBC]

Transmitter engineering's 130,658 posts
Select more comments
Your comment please