To join, leave or change ukfree.tv updates by email, enter your email address here:
Freeview Light on the Dallington Park (Northamptonshire, England) transmitter

Brian Butterworth first published this on - UK Free TV
map is loading, please wait...
The symbol shows the location of the Dallington Park (Northamptonshire, England) transmitter which serves 16,000 homes. The bright green areas shown where the signal from this transmitter is strong, dark green areas are poorer signals. Those parts shown in yellow may have interference on the same frequency from other masts.
This transmitter has no current reported problems
The BBC and Digital UK report there are no faults or engineering work on the Dallington Park (Northamptonshire, England) transmitter.


Which Freeview channels does the Dallington Park transmitter broadcast?
If you have any kind of Freeview fault, follow this
Freeview reset procedure
first.
Digital television services are broadcast on a multiplexes (or Mux) where many stations occupy a single broadcast frequency, as shown below.
Mux
H/V
Frequency
Height
Mode
Watts

PSB1




BBCA

V max

C50 (706.0MHz)
106m
DTG-3

40W


1 BBC One Cambridge, 2 BBC Two England, 9 BBC Four, 201 CBBC, 202 CBeebies, 231 BBC News, 232 BBC Parliament, 601 BBC RB 1, plus 17 others 250 BBC Red Button, 700 BBC Radio 1, 701 BBC Radio 1Xtra, 702 BBC Radio 2, 703 BBC Radio 3, 704 BBC Radio 4, 705 BBC Radio 5 Live, 706 BBC Radio 5 Live Sports Extra, 707 BBC Radio 6 Music, 708 BBC Radio 4 Extra, 709 BBC Asian Network, 710 BBC World Service, 719 BBC Norfolk (BBC local radio), 720 BBC Three Counties (BBC local radio), 721 BBC Radio London (BBC local radio), 722 BBC Cambridge (BBC local radio), 734 BBC Northampton (BBC local radio),



PSB2




D3+4

V max

C59 (778.0MHz)
106m
DTG-3

40W


3 ITV (Anglia (West micro region)), 4 Channel 4 South ads, 5 Channel 5, 6 ITV 2, 13 Channel 4 +1 South ads, 14 More4, 15 Film4, 24 ITV4, 24 ITV4 +1, 28 E4, 33 ITV +1 (Anglia east),



PSB3




BBCB

V max

C55 (746.0MHz)
106m
DTG-6

40W


45 Film4 +1, 101 BBC One HD (England no regional news), 102 BBC Two HD (England), 103 ITV HD (ITV Meridian Southampton), 104 Channel 4 HD South ads, 105 Channel 5 HD, 204 CBBC HD,


DTG-3
64QAM 8K 2/3 24.1Mb/s DVB-T MPEG2
DTG-6
256QAM 32KE 2/3 40.2Mb/s DVB-T2 MPEG4
H/V: aerial position (horizontal or vertical)
Are you trying to watch these 0 Freeview channels?
The
Dallington Park (Northamptonshire, England)
mast is a
public service broadcasting
(PSB) transmitter, it does not provide these
commercial
(COM) channels: .
If you want to watch these channels, your aerial must point to one of the 80
Full service Freeview transmitters
. For more information see the
will there ever be more services on the Freeview Light transmitters?
page.
Which BBC and ITV regional news can I watch from the Dallington Park transmitter?
BBC Look East (West)
1.0m homes
3.7%
from
Cambridge
CB4 0WZ, 73km east
to
BBC Cambridge region - 4 masts
.
70% of BBC East (East) and BBC East (West) is shared output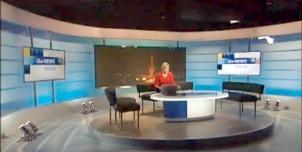 ITV Anglia News
1.0m homes
3.7%
from
Norwich
NR1 3JG, 156km east-northeast
to
ITV Anglia (West) region - 5 masts
.
All of lunch, weekend and 80% evening news is shared with Anglia (East)
How will the Dallington Park (Northamptonshire, England) transmission frequencies change over time?
years
1984-97
1997-98
1998-2011
2011-13
2013-18
2013-17
30th Jun 2018-
aerial group

C/D

E

C/D

E

C/D

E

C/D

E

C/D

E

C/D

E

A

B

C/D

E

K

VHF
700
C50

BBCA

BBCA

BBCA

C55

BBCB

BBCB

BBCB

C56
ITV
ITV
ITV
C59

D3+4

D3+4

D3+4

800
C62
BBC2
BBC2
BBC2
C66
BBC1
BBC1
BBC1
C68
C4
C4
C4
orange background for multiplexes names more
green background for transmission frequencies
lilac background for power levels in watts
800MHz band: 4G mobile started in 2013
700MHz band: 4G from 30 June 2020more
600MHz band: new or moved digital TV services more
Notes:
+
and
-
denote 166kHz offset;
aerial group
are shown as
A
B
C/D
E
K
W
Italics for
analogue
, digital switchover was Wednesdays 30th March and 13th April 2011.
How do the old analogue and currrent digital signal levels compare?
Analogue 1-4

65W

BBCA

,

D3+4

,

BBCB

(-2.1dB)

40W
Which companies have run the Channel 3 services in the Sandy Heath transmitter area
| | |
| --- | --- |
| Oct 1959-Feb 2004 | Anglia Television |
| Feb 2004-Dec 2014 | ITV plc |

| | |
| --- | --- |
| Feb 1983-Dec 1992 | TV-am• |
| Jan 1993-Sep 2010 | GMTV• |
| Sep 2010-Dec 2014 | ITV Daybreak• |
• Breakfast ◊ Weekends ♦ Friday night and weekends † Weekdays only. Dallington Park was not an original Channel 3 VHF 405-line mast: the historical information shown is the details of the company responsible for the transmitter when it began transmitting Channel 3.
Comments
Friday, 3 February 2017
Transmitter engineering
4:32 AM

DALLINGTON PARK transmitter - Freeview: BBC Digital TV Off Air from 13:50 yesterday to 14:02 yesterday, HD Digital TV Off Air from 14:20 yesterday to 14:31 yesterday. [BBC]

Transmitter engineering's 95,623 posts
Owner
Saturday, 4 February 2017
Transmitter engineering
4:31 AM

DALLINGTON PARK transmitter - Freeview: BBC Digital TV Off Air from 13:50 on 02 Feb to 14:02 on 02 Feb, HD Digital TV Off Air from 14:20 on 02 Feb to 14:31 on 02 Feb. [BBC]

Transmitter engineering's 95,623 posts
Owner
Saturday, 1 July 2017

Hi I have an old aerial which faces Birmingham, and I get all the Midland tv. programs.
On channel 800/1 I get Anglia and 803 BBC Look east that's if the wind is in the right direction so to speak, I'm guessing it's picking up signals from you, the signal is not always constant.
My next question is, TV freeview play, when I type this in it says you are my nearest transmitter, now am I going to waste my time and money? I live in Kingsley so I am bordering on your transmissions or am I?
And do you know anything about these TV Fox aerials? Amazon sells them.

Regards T.Mason

terry mason's 2 posts
MikeP
11:05 AM

Terry Mason:

Firstly, this website does not provide any transmissions as it is an entirely independent service to help resolve recaption problems.

As for you real question, we need a full post code of you location, a partial is not accurate enough.

As for the 'TV Fox Aerial' if it is intended for use indoors, such as shown at Amazon.co.uk: Low Prices in Electronics, Books, Sports Equipment & more their reception is very unreliable at best and of no use unless you are close to the local transmitter, usually within 5 miles of a main transmitter like Sutton Coldfield - but even then they are highly variable. People in the rooms nearby, even next door, affect their reception. You are far netter having a proper aerial on the outside of your property, mounted properly and clear of any obstructions.



MikeP's 1,809 posts
Gold
M
MikeB
11:06 AM
Peterborough

terry mason: OK, you need to unpick those different things.

Your aerial sounds like its doing the job, and your getting (West?) Midlands programmes. Fine. But your tuner is also picking up BBC1 from Sandy Heath, etc. Thats ok, and when the tuner has two channels the same , it puts the weaker or alternative one in the 800's. But since a lot of the time its much weaker, it could be that it doesn't always show up very well. In the case of my PVR, I had to try to had those 800's, because it would confuse the timer.

Freeview Play works in very much the same way as Youview or Freetime (which is used on Humax sat. boxes) - all are accessed from the internet, not your aerial. However, I assume that you do need at least an OK signal, because they work by you using your EPG to find that particular channel/programme, and there might be regional variations, so asking for a particular transmitter makes sense. Having just gone to the website, the reason for asking for a postcode makes perfect sense - its Freeview, so they want to find out what channels you can actually get from your aerial. If your on a light transmitter only, your obviously get far fewer channels. If you put your postcode into this site, it will bring up for us your location, best chance of a full service, etc.

To get Freeview Play (which will probably eventually be the de facto standard, since its run by Freeview itself), you'll need it either in a newish TV (Panasonic and now LG), or in a recorder, such as Humax or panasonic. The recorder is a cost effective route - you'll get 3 HD tuners, wifi built in, Freeview play, and its of course a recorder/hd box. About 179-229 is what you should be paying from those two good brands (I have to replace my PVR, and I'll be getting one of those two).

I have no idea what a 'Fox Tv aerial' is, but if its an indoor aerial, your wasting your time and money - and you have a working outdoor aerial anyway, which is far better. Tell us what channels you get (do you get more than the ones listed for Dallington Park? If so, your on a different transmitter), and then we can advise you better.









MikeB's 2,430 posts
Platinum
MikeB's:
Freeview map
terrain plot
frequency data
R&TI Service
digitaluk trade
DAB coverage
Friday, 29 December 2017

I have no signal and even purchased an indoor aerial which doesn't seem to work either. TV has been working fine then this morning we had no signal. Have tried pulling out all the cables and plugs and leaving for a while before plugging in again. We only have freeview.

Terry Palmiero's 1 post

Terry Palmiero:
Firstly, we need a postcode to work out where you are in relation to the transmitter, and which one you are supposed to get.

Next - if your not getting a signal, check why. Most likely problem is that you have a loose connection or broken cable somewhere - your signal comes via the aerial by a cable only 6mm wide, and is subject to the weather continually battering it.

Pulling out the cables and leaving them wont make any difference - and neither will retuning, it will just make things worse. As for portable aerials, they are generally not very good.

MikeB's 2,430 posts
Platinum
Select more comments
Your comment please