Full Freeview on the Pontop Pike (County Durham, England) transmitter

Brian Butterworth first published this on - UK Free TV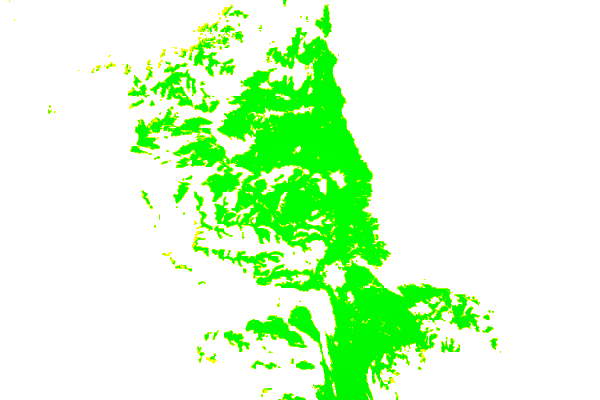 The symbol shows the location of the Pontop Pike (County Durham, England) transmitter which serves 700,000 homes. The bright green areas shown where the signal from this transmitter is strong, dark green areas are poorer signals. Those parts shown in yellow may have interference on the same frequency from other masts.
This transmitter has no current reported problems
The BBC and Digital UK report there are no faults or engineering work on the Pontop Pike (County Durham, England) transmitter.


_______
Which Freeview channels does the Pontop Pike transmitter broadcast?
If you have any kind of Freeview fault, follow this
Freeview reset procedure
first.
Digital television services are broadcast on a multiplexes (or Mux) where many stations occupy a single broadcast frequency, as shown below.
Mux
H/V
Frequency
Height
Mode
Watts

PSB1




BBCA

H max

C39 (618.0MHz)
447m
DTG-

100,000W


1 BBC One (SD) North East and Cumbria, 2 BBC Two England, 9 BBC Four, 23 BBC Three, 201 CBBC, 202 CBeebies, 231 BBC News, 232 BBC Parliament, plus 16 others 601 BBC RB 1, 700 BBC Radio 1, 701 BBC Radio 1Xtra, 702 BBC Radio 2, 703 BBC Radio 3, 704 BBC Radio 4 (FM), 705 BBC Radio 5 Live, 706 BBC Radio 5 Live Sports Extra, 707 BBC Radio 6 Music, 708 BBC Radio 4 Extra, 709 BBC Asian Network, 710 BBC World Service, 719 BBC Newcastle (BBC local radio), 720 BBC York (BBC local radio), 721 BBC Cumbria (BBC local radio), 722 BBC Tees (BBC local radio),



PSB2




D3+4

H max

C42 (642.0MHz)
447m
DTG-

100,000W


3 ITV 1 (SD) (Tyne Tees), 4 Channel 4 (SD) North ads, 5 Channel 5, 6 ITV 2, 10 ITV3, 13 E4, 14 Film4, 15 Channel 4 +1 North ads, 18 More4, 26 ITV4, 28 ITVBe, 30 E4 +1, 35 ITV1 +1 (Tyne Tees),



PSB3




BBCB

H max

C45 (666.0MHz)
447m
DTG-

100,000W


46 5SELECT, 101 BBC One HD North East and Cumbria, 102 BBC Two HD England, 103 ITV 1 HD (ITV Granada), 104 Channel 4 HD North ads, 105 Channel 5 HD, 106 BBC Four HD, 107 BBC Three HD, 204 CBBC HD, 205 CBeebies HD, plus 1 others 66 TBN UK,



COM4




SDN

H -3dB

C32 (562.0MHz)
447m
DTG-8

50,000W


20 Drama, 21 5USA, 29 ITV2 +1, 32 5STAR, 33 5Action, 38 Channel 5 +1, 41 Legend, 42 Great! Movies Action, 57 Dave ja vu, 58 ITVBe +1, 59 ITV3 +1, 64 Blaze, 67 CBS Reality, 68 RealityXtra, 78 TCC, 81 Blaze +1, 89 ITV4 +1, 91 WildEarth, 209 Ketchup TV, 210 Ketchup Too, 211 YAAAS!, 267 Al Jazeera English, plus 35 others Racing TV, Kiss Chat & Date, Proud Dating, ADULT Xpanded2, 16 QVC, 22 TJC, 37 QVC2, 212 Pop Player, 237 TalkTV, 261 VisionTV, 262 Arise News, 263 SonLife, 264 FailArmy, 265 On Demand 365, 266 Pet Collective, 268 AlJazeera Arabic, 269 WION NEWS, 270 Real Crime, 271 Channelbox, 272 Asharq News #2, 274 Asharq News, 275 Al Arabiya, 276 Shots!, 277 UK RADIO PORTAL, 278 Zee World, 279 Alaraby Network, 280 Rok, 281 Revelation TV, 282 God TV, 283 3ABN, 284 AmazingDiscoveries, 286 NHK World Japan HD, 287 Newsmax, 670 ADULT Section (start), 727 Absolute Radio,



COM5




ArqA

H -3dB

C34 (578.0MHz)
447m
DTG-8

50,000W


Smithsonian Channel, 11 Sky Arts, 17 Really, 19 Dave, 31 E4 Extra, 36 pick, 40 Quest Red, 43 Food Network, 47 Film4 +1, 48 Challenge, 49 4seven, 60 Drama +1, 65 That's 60s, 70 Quest +1, 74 Yesterday +1, 75 That's 80s, 233 Sky News, plus 11 others CRAFT EXTRA , 45 Gems TV, 85 Create & Craft, 673 ADULT smileTV3, 723 talkSPORT, 724 Capital, 728 Heart, 730 RNIB Connect, 731 Classic FM, 732 LBC, 733 Trans World Radio,



COM6




ArqB

H -3dB

C35 (586.0MHz)
447m
DTG-8

50,000W


Quest Red +1, Classic Hits, 12 Quest, 25 W, 27 Yesterday, 34 GREAT! movies, 39 DMAX, 44 HGTV, 52 Great! Movies Christmas, 56 That's TV (UK), 61 GREAT! movies +1, 63 Great! Movies Christmas 1, 71 That's 60s, 73 HobbyMaker, 82 Talking Pictures TV, 83 Together TV, 84 PBS America, 235 Al Jazeera Eng, plus 20 others ADULT smileTV2, ADULT Studio 66, QVC Style, 50 GREAT! tv, 51 Ideal World, 62 GREAT! tv +1, 72 Jewellery Maker, 285 Together TV +1, 671 ADULT Xpanded TV, 674 ADULT Babestn, 699 ADULT Section, 711 Hits Radio, 712 KISS FRESH, 713 KISS, 714 KISSTORY, 715 Magic, 716 Greatest Hits Radio, 717 Kerrang!, 718 Smooth Radio, 725 Premier Radio,



LNE




H -13dB

C33 (570.0MHz)
447m
DTG-12

5,000W


from 22nd September 2014: 7 Made in Tyne and Wear,


DTG-8
64QAM 8K 3/4 27.1Mb/s DVB-T MPEG2
DTG-12
QSPK 8K 3/4 8.0Mb/s DVB-T MPEG2
H/V: aerial position (horizontal or vertical)
Which BBC and ITV regional news can I watch from the Pontop Pike transmitter?
BBC Look North (Newcastle)
1.6m homes
6.0%
from
Newcastle
NE99 2NE, 15km northeast (42°)
to
BBC North East and Cumbria region - 70 masts
.
ITV Tyne Tees News
1.4m homes
5.4%
from
Gateshead
NE11 9SZ, 12km north-northeast (29°)
to
ITV Tyne Tees region - 47 masts
.
All of lunch, weekend and 50% evening news is shared with Border
Are there any self-help relays?
| | | | |
| --- | --- | --- | --- |
| Kieldor Dam | Active deflector | | 6 homes Holiday complex |
| Low Haber | Active deflector | West Allen Dale, 18 kn SW Hexham | caravan site |
| North Hartlepool | Transposer | | 84 homes |
How will the Pontop Pike (County Durham, England) transmission frequencies change over time?
1950s-80s
1984-97
1997-98
1998-2012
2012-13
13 Nov 2019
VHF

C/D

E

C/D

E

C/D

E

C/D

E

T

W

T

C5

BBCtvwaves
C32
SDN
C33
com7
C34
com8
C35
ArqB
C39
BBCA
C42
D3+4
C45
BBCB
C49tv_off
BBCB
C50tv_off
SDN
C54tv_off
C4waves
C4waves
C4waves
D3+4
C55tv_off
ArqB
com7tv_off
C56tv_off
LNE
C58tv_off
BBC1waves
BBC1waves
BBC1waves
BBCA
C59tv_off
ArqA
C61
ITVwaves
ITVwaves
ITVwaves
C64
BBC2waves
BBC2waves
BBC2waves
tv_off Being removed from Freeview (for 5G use) after November 2020 / June 2022 - more
Table shows multiplexes names see this article;
green background for transmission frequencies
Notes:
+
and
-
denote 166kHz offset;
aerial group
are shown as
A
B
C/D
E
K
W
T
waves
denotes analogue; digital switchover was 12 Sep 12 and 26 Sep 12.
How do the old analogue and currrent digital signal levels compare?
Analogue 1-4

500kW

BBCA

,

D3+4

,

BBCB

(-7dB)

100kW

SDN

,

ARQA

,

ARQB

(-10dB)

50kW

com8

(-11.6dB)

34.6kW

com7

(-11.7dB)

33.8kW

Mux 1*

,

Mux 2*

,

Mux A*

,

Mux B*

,

Mux C*

,

Mux D*

(-17dB)

10kW

LNE

(-20dB)

5kW
Which companies have run the Channel 3 services in the Pontop Pike transmitter area
| | |
| --- | --- |
| Jan 1959-Feb 2004 | Tyne Tees Television |
| Feb 2004-Dec 2014 | ITV plc |

| | |
| --- | --- |
| Feb 1983-Dec 1992 | TV-am• |
| Jan 1993-Sep 2010 | GMTV• |
| Sep 2010-Dec 2014 | ITV Daybreak• |
• Breakfast ◊ Weekends ♦ Friday night and weekends † Weekdays only. Pontop Pike was not an original Channel 3 VHF 405-line mast: the historical information shown is the details of the company responsible for the transmitter when it began transmitting Channel 3.
Comments
Monday, 28 August 2023
Transmitter engineering
5:09 AM

Pontop Pike transmitter - Pontop Pike transmitter: Possible effect on TV reception week commencing 28/08/2023 Pixelation or flickering on some or all channels [DUK]

Transmitter engineering's 144,307 posts
Friday, 8 September 2023
Transmitter engineering
11:19 AM

Pontop Pike transmitter - Pontop Pike transmitter: Possible effect on TV reception week commencing 04/09/2023 Pixelation or flickering on some or all channels [DUK]

Transmitter engineering's 144,307 posts
Monday, 11 September 2023
Transmitter engineering
5:09 AM

Pontop Pike transmitter - Pontop Pike transmitter: Possible effect on TV reception week commencing 11/09/2023 Pixelation or flickering on some or all channels [DUK]

Transmitter engineering's 144,307 posts

I repaired a flooded mast amplifier about a month ago, then started to get picture break-up and signal quality drops from Pontop Pike. I assumed my repair hadn't been a complete success, and fitted a new K-band aerial and coax cable, foolishly without checking for engineering works.

What are all the "Engineering Works" doing, and why are they going on so long?
They have been continuing for at least the last 4 weeks on pretty much every transmitter, according to https://www.freeview.co.u…rks.

At least I now have the same quality signal as I had with the original wideband aerial, but without the need for the mast amplifier.

Mark's 2 posts

Mark:

It sounds as though your aerial system may well have been degrading for some time, especially if it was at least ten years old and you had water in a pre-amp, the chances are the coax cable was compromised as well. You mentioned it was a wideband aerial, if it was (and not an old Group C/D - the original group for Pontop Pike) *I assume it was replace at DSO some 10+ years ago.

You've certainly done the right think by installing a Group K aerial to cover the UHF channels used by Pontop Pike and it will likely have a better response at the lower channels than a wideband. Additionally Group K is designed to minimise response above UHF C48 where those frequencies may now be used for new/updated mobile signals which could present an interference problem.
If you have any such masts near you, you may still suffer a problem but can get a Free Filter from https://restoretv.uk/ but as you haven't given a full postcode I can't advise whether you should have received a postcard from them, but you can check on their website. (There have been a few cases where thpostcards should have been sent but weren't/were not received!).

I hope you used double screened coax such as CT100 or similar to minimise the risk of future interference.

I'm afraid Arqiva never giver details of what the work entails or how long it will last as some of it may be weather dependant. Clearly such work is better done at this time of year when weather is not so inclement. It's a good ten years since DSO and one would image that most transmitters will need a lot of maintenance checks etc. This isn't the only transmitter where works have been running on and off for several weeks. In addition to which they may well be carrying out additional checks since the fire at Bilsdale to try and ensure such things don't happen elsewhere!

Pontop Pike has been listed for Planned Engineering since the 28th August so hopefully any work/maintenance may be nearing completion, however you shouldn't find a continuous reduction in your signal strength and signal quality on all multiplexes unless they are having to continuously use the reserve antenna for some reason.
Check your signal strength and quality figures in your tuning section, you should have 100% quality on all multiplexes if there is no problem (except in adverse conditions) and a high signal strength.

The lists of Planned Engineering do change each week and you'll find a "rotation" of transmitters affected.

Chris.SE's 3,724 posts
Tuesday, 12 September 2023

Chris.SE: I am in SR4 area. Wideband aerial was fitted in 2006 and I did get a free at800 filter (which made no difference when I removed it). Had no problems till amplifier cable-tie snapped and it filled with water. Used 15 metres of RG6 cable, not CT100. SNR on C45 is 82% according to Freeview/Satellite box. This was dropping to 50% momentarily when the picture was breaking up. Signal quality on TV always shows 100%. Not noticed any dropouts since last week.

Mark's 2 posts

Mark:

Just to be clear, the at800 filter is the 800MHz band which was cleared for mobile use many years ago now, clearly you didn't have any problems at the time.
The filters for the 700MHz band are different (but would also block 800MHz). As I mentioned, go to https://restoretv.uk and check your full postcode there.
(A partial SR4 code isn't of any help, it's a wide area).

Normal signal strengths around 80% should be fine especially if you consistently have 100% Quality.

Chris.SE's 3,724 posts
Select more comments
Your comment please