Full Freeview on the Pontop Pike (County Durham, England) transmitter

Brian Butterworth first published this on - UK Free TV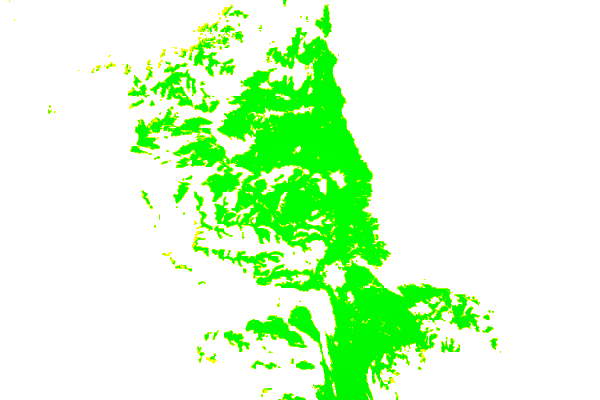 The symbol shows the location of the Pontop Pike (County Durham, England) transmitter which serves 700,000 homes. The bright green areas shown where the signal from this transmitter is strong, dark green areas are poorer signals. Those parts shown in yellow may have interference on the same frequency from other masts.
This transmitter has no current reported problems
The BBC and Digital UK report there are no faults or engineering work on the Pontop Pike (County Durham, England) transmitter.


_______
Which Freeview channels does the Pontop Pike transmitter broadcast?
If you have any kind of Freeview fault, follow this
Freeview reset procedure
first.
Digital television services are broadcast on a multiplexes (or Mux) where many stations occupy a single broadcast frequency, as shown below.
Mux
H/V
Frequency
Height
Mode
Watts

PSB1




BBCA

H max

C39 (618.0MHz)
447m
DTG-3

100,000W


1 BBC One (SD) North East and Cumbria, 2 BBC Two England, 9 BBC Four, 201 CBBC, 202 CBeebies, 231 BBC News, 232 BBC Parliament, 601 BBC Red Button, plus 15 others 700 BBC Radio 1, 701 BBC Radio 1Xtra, 702 BBC Radio 2, 703 BBC Radio 3, 704 BBC Radio 4 (FM), 705 BBC Radio 5 Live, 706 BBC Radio 5 Live Sports Extra, 707 BBC Radio 6 Music, 708 BBC Radio 4 Extra, 709 BBC Asian Network, 710 BBC World Service, 719 BBC Newcastle (BBC local radio), 720 BBC York (BBC local radio), 721 BBC Cumbria (BBC local radio), 722 BBC Tees (BBC local radio),



PSB2




D3+4

H max

C42 (642.0MHz)
447m
DTG-3

100,000W


3 ITV (SD) (Tyne Tees), 4 Channel 4 (SD) North ads, 5 Channel 5, 6 ITV 2, 10 ITV3, 13 E4, 14 Film4, 15 Channel 4 +1 North ads, 18 More4, 24 ITV4, 33 ITV +1 (Tyne Tees),



PSB3




BBCB

H max

C45 (666.0MHz)
447m
DTG-6

100,000W


74 Shopping Quarter , 101 BBC One HD (England no regional news), 102 BBC Two HD (England), 103 ITV HD (ITV Granada), 104 Channel 4 HD North ads, 105 Channel 5 HD, 204 CBBC HD, plus 1 others 65 TBN UK,



COM4




SDN

H -3dB

C32 (562.0MHz)
447m
DTG-8

50,000W


12 Quest, 20 Drama, 21 5USA, 23 CCXTV, 27 ITV2 +1, 30 5STAR, 31 Paramount Network, 40 Sony Movies Action, 44 Channel 5 +1, 54 5SELECT, 58 ITV3 +1, 59 ITV4 +1, 63 Blaze, 66 CBS Reality, 70 Horror Channel, 77 TCC, 80 Blaze +1, 97 ITVBe +1, 203 CITV, 211 Ketchup, plus 15 others 16 QVC, 49 TJC, 95 Create & Craft, 252 Kiss Chat & Date, 253 Proud Dating, 261 Racing TV, 263 SonLife, 264 VisionTV, 265 On Demand 365, 269 Arise News, 670 ADULT Section (start), 680 ADULT Xpanded2, 724 Capital, 727 Absolute Radio, 728 Heart,



COM5




ArqA

H -3dB

C34 (578.0MHz)
447m
DTG-8

50,000W


11 Sky Arts, 17 Really, 19 Dave, 28 E4 +1, 29 4Music, 34 pick, 38 Quest Red, 41 Food Network, 45 Film4 +1, 46 Challenge, 47 4seven, 56 Smithsonian Channel, 75 Yesterday +1, 76 Quest +1, 87 Together TV, 233 Sky News, plus 9 others 43 Gems TV, 85 Hochanda, 673 ADULT smileTV3, 678 Xpanded TV, 723 talkSPORT, 730 RNIB Connect, 731 Classic FM, 732 LBC, 733 Trans World Radio,



COM6




ArqB

H -3dB

C35 (586.0MHz)
447m
DTG-8

50,000W


25 Yesterday, 32 Sony Movies, 37 DMAX, 39 CBS Justice, 42 HGTV, 67 CBS Drama, 79 Dave ja vu, 81 Talking Pictures TV, 91 PBS America, 234 RT, 235 Aljazeera English, plus 18 others ADULT smileTV2, 22 Ideal World, 35 QVC Beauty, 36 QVC Style, 73 Jewellery Maker, 206 Pop, 674 ADULT Babestn, 679 ADULT Studio 66, 699 ADULT Section, 711 Hits Radio, 712 KISS FRESH, 713 KISS, 714 KISSTORY, 715 Magic, 716 Greatest Hits Radio, 717 Kerrang!, 718 Smooth Radio, 725 Premier Radio,



LNE




H -13dB

C56 (754.0MHz)
447m
DTG-12

5,000W


from 22nd September 2014: 7 Made in Tyne and Wear,



com7




H -4.7dB

C55 (746.0MHz)
447m
DTG-6

33,800W


34 Merit, 64 FreeSports, 72 Quest Red +1, 83 NOW 80s, 86 More4 +1, 88 Together TV +1, 93 PBS America +1, 96 Forces TV, 106 BBC Four HD, 107 BBC News HD, 113 RT HD, 114 Quest HD, 205 CBeebies HD, plus 2 others 111 QVC HD, 112 QVC Beauty HD,


DTG-3
64QAM 8K 2/3 24.1Mb/s DVB-T MPEG2
DTG-6
256QAM 32KE 2/3 40.2Mb/s DVB-T2 MPEG4
DTG-8
64QAM 8K 3/4 27.1Mb/s DVB-T MPEG2
DTG-12
QSPK 8K 3/4 8.0Mb/s DVB-T MPEG2
H/V: aerial position (horizontal or vertical)
Which BBC and ITV regional news can I watch from the Pontop Pike transmitter?
BBC Look North (Newcastle)
1.6m homes
6.0%
from
Newcastle
NE99 2NE, 15km northeast (42°)
to
BBC North East and Cumbria region - 70 masts
.
ITV Tyne Tees News
1.4m homes
5.4%
from
Gateshead
NE11 9SZ, 12km north-northeast (29°)
to
ITV Tyne Tees region - 47 masts
.
All of lunch, weekend and 50% evening news is shared with Border
Are there any self-help relays?
| | | | |
| --- | --- | --- | --- |
| Kieldor Dam | Active deflector | | 6 homes Holiday complex |
| Low Haber | Active deflector | West Allen Dale, 18 kn SW Hexham | caravan site |
| North Hartlepool | Transposer | | 84 homes |
How will the Pontop Pike (County Durham, England) transmission frequencies change over time?
1950s-80s
1984-97
1997-98
1998-2012
2012-13
13 Nov 2019
VHF

C/D

E

C/D

E

C/D

E

C/D

E

T

W

T

C5

BBCtvwaves
C32
SDN
C33
com7
C34
com8
C35
ArqB
C39
BBCA
C42
D3+4
C45
BBCB
C49tv_off
BBCB
C50tv_off
SDN
C54tv_off
C4waves
C4waves
C4waves
D3+4
C55tv_off
ArqB
com7tv_off
C56tv_off
LNE
C58tv_off
BBC1waves
BBC1waves
BBC1waves
BBCA
C59tv_off
ArqA
C61
ITVwaves
ITVwaves
ITVwaves
C64
BBC2waves
BBC2waves
BBC2waves
tv_off Being removed from Freeview (for 5G use) after November 2020 - more
Table shows multiplexes names see this article;
green background for transmission frequencies
Notes:
+
and
-
denote 166kHz offset;
aerial group
are shown as
A
B
C/D
E
K
W
T
waves
denotes analogue; digital switchover was 12 Sep 12 and 26 Sep 12.
How do the old analogue and currrent digital signal levels compare?
Analogue 1-4

500kW

BBCA

,

D3+4

,

BBCB

(-7dB)

100kW

SDN

,

ARQA

,

ARQB

(-10dB)

50kW

com8

(-11.6dB)

34.6kW

com7

(-11.7dB)

33.8kW

Mux 1*

,

Mux 2*

,

Mux A*

,

Mux B*

,

Mux C*

,

Mux D*

(-17dB)

10kW

LNE

(-20dB)

5kW
Which companies have run the Channel 3 services in the Pontop Pike transmitter area
| | |
| --- | --- |
| Jan 1959-Feb 2004 | Tyne Tees Television |
| Feb 2004-Dec 2014 | ITV plc |

| | |
| --- | --- |
| Feb 1983-Dec 1992 | TV-am• |
| Jan 1993-Sep 2010 | GMTV• |
| Sep 2010-Dec 2014 | ITV Daybreak• |
• Breakfast ◊ Weekends ♦ Friday night and weekends † Weekdays only. Pontop Pike was not an original Channel 3 VHF 405-line mast: the historical information shown is the details of the company responsible for the transmitter when it began transmitting Channel 3.
Comments
Monday, 9 November 2020

Benno:

Due to a strange quirk, it may have ended up in the 800s with a few other channels. I've come across a few others with similar problems. Try retuning as follows -

Unplug the aerial and do an automatic retune. This should clear all previous tuning as no channels should be found. (If perchance you find it hasn't cleared all previous tuning you may have to do a factory reset).

Plug the aerial back in and if you can do a manual tune, do so for the correct UHF channels for Pontop Pike.
In the multiplex order PSBs1-3, COMs4-7, Local - they are C39, C42, C45, C32, C34, C35, C55, C33
Whether you actually get COM7 or the Local Multiplex will depend on your precise location.
If your set doesn't have manual tune, just do an automatic one.
Hopefully all channels will be restored correctly.

Chris.SE's 1,996 posts
Saturday, 5 December 2020

The information is not kept up to date
eg Version 5 Dated 05/12/2020

Horror channel has moved from 70 to 68, but still showing as 70

Last update looks to be 13/11/2019 over a year ago

Also a printable or PDF copy would be useful

Thanks

Alan Tate's 1 post

Alan Tate:

As has been mentioned quite a few times around this site, and probably a couple of pages back now on this transmitter page, the site owner has not had the time to update all the UHF Channel changes resulting from the 700MHz Clearance program. As I understand it, it involves transcription from a number of OFCOM pdf documents. As you might imagine, that's got to be a very time consuming and tedious task. That was last done by the site owner here with changes on the 13th November 2019. However on many transmitter pages the updated list of UHF channels resulting from the final stages of the 700MHz Clearance program has been posted on the respective pages by regular posters, the most recent here (not for the first time) by me just before your post.

As far as which channels are on which multiplex and their LCN, the last update here appears to be the 17th September Broadcaster/Freeview changes. Of late, a number of the Broadcasters and Freeview have been shunting channels about their LCNs (some requiring retunes). Most members of the public are rather brassed off with this nonsense and constant retuning and one of the most recent ridiculous ones was to meet the OFCOM requirement that all PSBs should be in the top 24 LCNs all because BBC4 in Scotland was down at 55, Freeview's option was to shunt all LCNs from 24-54 up one so BBC4 Scotland moved from 55 to 24 (for the rest of the UK it's on 9).
They ignored the simpler (more logical) option put to them which was -
Move Channel 5+1 from 44 to 55, Move Channel 4+1 from 15 to 44
Move BBC Alba from 7 to 15, Move BBC Scotland from 9 to 7, then Move BBC Four (Scotland) to 9 matching the rest of the UK.
How nice and logical, ITV+1 on 33 - has been for years, people used to it. Then Channel 4+1 on 44, Channel5+1 on 55, all nice memorable easy to remember numbers, AND 4Seven would still be on 47 not 48 as now.
That's all too much common sense for Freeview.

All these changes require the site owner to spend (waste IMHO) time transcribing from pdf documents or Freeview web pages. He does have a job to do besides providing this help-site for free.

Not sure where your "version 5" comes from, but generally, if you want an up-to-date list (I have found it several days out of date on occasion) of which channels are on which multiplex and their LCNs see https://www.freeview.co.uk/corporate/platform-management/channel-listings which was last updated on the 4th November. There have however been some further changes (mostly minor) on the12th &19th November and some to come on the 7th December. See
https://www.freeview.co.uk/help/12-nov-2020-channel-changes
https://www.freeview.co.uk/help/service-updates/channel-changes-now-christmas-and-now-80s
https://www.freeview.co.uk/help/channel-changes-7-Dec-2020

As far as printable or pdf options are concerned, most browsers have a "Print" option and there's a choice of software if you want to "print" to a pdf eg. there's one called PDF Creator (I'm sure a search will find many more).

Chris.SE's 1,996 posts
Wednesday, 3 February 2021
D
David Lewis
6:36 PM
Stockton-on-tees

I have a wideband aerial looking towards Bilsdale across my roof. When first erected we had few problems. However, my neighbours conifer trees are in direct line with Bilsdale and as they have grown we have experienced increasing pixelation on some multiplexes. Now in wet weather BBC1 SD is starting to be affected. I could erect a taller mast, but the tree's growth show no signs of stopping.

The signal strength maps show that I should be able to receive Pontop Pike. I would simply swing the aerial around almost 180 degrees, but will the same aerial work?

David Lewis's 1 post

David Lewis: Unless you're only receiving a weak signal a wideband aerial is suitable for reception of any transmitter, as it is literally designed pick up the entire width of the UHF band.

StevensOnln1's 2,987 posts

David Lewis:

Which way is your neighbour's aerial pointing? Are his trees on his line of sight?
Maybe he's having similar problems and not realised why and might get the trees trimmed if he knew.

If you provide a full postcode we can compare the predicted reception at your locale, from each transmitter.

Chris.SE's 1,996 posts
Wednesday, 24 February 2021

Why is Sony channel 49 unavailable from Pontop Pike ?

Mr Brian JE Teasdale's 1 post

Mr Brian JE Teasdale: Sony Channel and Sony Movies Classic are both carried on the local TV multiplex, which is only available in areas with a local TV station on Freeview channel 7 or 8. There is a local mux broadcast from Pontop Pike, however I believe it is directional towards Newcasle and may not provide a strong signal in other directions.

StevensOnln1's 2,987 posts
Select more comments
Your comment please